Course Highlights & Why Salesforce Training in Coimbatore at FITA Academy?
Our Salesforce Course in Coimbatore is a certified course designed by our experts, including Salesforce Admin, Developer, and Lightning courses, to satisfy international business requirements.
The students will become skilled in analysing and recognising various data types, field types, and relationship types.
We provide extensive training for a thorough understanding of the fundamentals of Salesforce and SFDC will be understandable to the students.
FITA Academy provides comprehensive training in Salesforce Object Query Language (SOQL) and Data Manipulation Language (DML) (DML).
Our course is extremely flexible and may be customised to the needs of the students. We provide students with both normal-pace and fast-track classes at FITA Academy's Salesforce Coimbatore.
We offer our students classes on weekends and weekdays. To learn the most in the convenience of your home, you can also choose to enrol in online courses.
Industry professionals design our study materials to provide students with comprehensive training on the Salesforce development platform and related apps.
Our Salesforce Training in Coimbatore has connections with more than 1,500+ organisations to guarantee a successful career after completing the course.
Read more
Upcoming Batches
| | | | |
| --- | --- | --- | --- |
| 30-11-2023 | Weekdays | Thursday (Monday - Friday) | |
| 02-12-2023 | Weekend | Saturday (Saturday - Sunday) | |
| 04-12-2023 | Weekdays | Monday (Monday - Friday) | |
| 09-12-2023 | Weekend | Saturday (Saturday - Sunday) | |

Classroom Training
Get trained by Industry Experts via Classroom Training at any of the FITA Academy branches near you
Why Wait? Jump Start your Career by taking the Salesforce Training in Coimbatore!
Instructor-Led Live Online Training
Take-up Instructor-led Live Online Training. Get the Recorded Videos of each session.
Travelling is a Constraint? Jump Start your Career by taking the Salesforce Online Course!
Have Queries? Talk to our Career Counselor
for more Guidance on picking the right Career for you!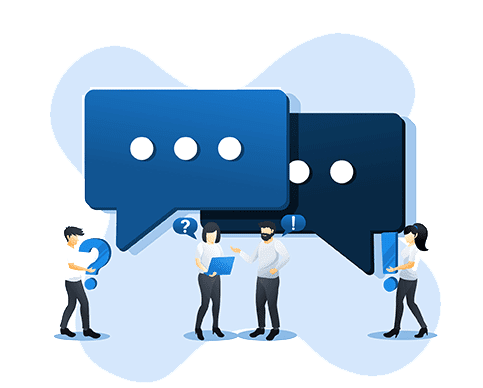 Trainer Profile
Our trainers of the Salesforce Training in Coimbatore have delivered Salesforce solutions and student success stories based on their practical expertise.
FITA Academy mentors have over 8+ years of professional Salesforce experience.
Our mentors use cutting-edge methods and tools throughout the course program to meet global standards.
To expand their expertise, our trainers provide students with in-depth training on the Salesforce creation and administration procedure.
Trainers of FITA Academy's Salesforce Coimbatore provide extensive training by offering hands-on experience in Salesforce CRM.
Small class sizes provide an environment that encourages engagement and optimum rapport.
Our mentors employ real-world projects to provide students with work exposure and a smooth transition to their careers.

Learn at FITA Academy & Get Your
Dream IT Job in 60 Days
like these Successful Students!
Features of Salesforce Training in Coimbatore at FITA Academy
Real-Time Experts as Trainers
At FITA Academy, You will Learn from the Experts from industry who are Passionate in sharing their Knowledge with Learners. Get Personally Mentored by the Experts.
LIVE Project
Get an Opportunity to work in Real-time Projects that will give you a Deep Experience. Showcase your Project Experience & Increase your chance of getting Hired!
Certification
Get Certified by FITA Academy. Also, get Equipped to Clear Global Certifications. 72% FITA Academy Students appear for Global Certifications and 100% of them Clear it.
Affordable Fees
At FITA Academy, Course Fee is not only Affordable, but you have the option to pay it in Installments. Quality Training at an Affordable Price is our Motto.
Flexibility
At FITA Academy, you get Ultimate Flexibility. Classroom or Online Training? Early morning or Late evenings? Weekdays or Weekends? Regular Pace or Fast Track? - Pick whatever suits you the Best.
Placement Support
Tie-up & MOU with more than 1,500+ Small & Medium Companies to Support you with Opportunities to Kick-Start & Step-up your Career.
Salesforce Certification Course in Coimbatore
About Salesforce Certification Course in Coimbatore at FITA Academy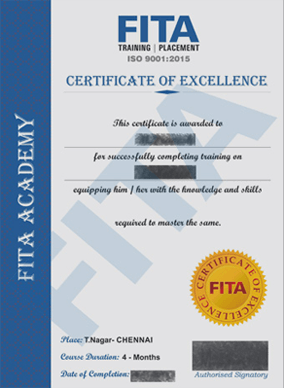 Salesforce Certification Course in Coimbatore
Salesforce certification supports a Salesforce professional's capacity to demonstrate competency. This is the best way to show a potential employer or your current employer how competent and skilled you are. You can advance your career and receive promotions at your current workplace by achieving certifications. Many corporations look for Salesforce-certified professionals due to the increased demand. Salesforce Training in Coimbatore course certificates is sufficient to demonstrate your expertise in this subject.
Salesforce is well-established and provides the current in-demand skill sets, making it the chosen CRM platform for many firms. Nearly every profession, including software engineers, project engineers, architects, solution architects, and marketing and sales specialists, can benefit from Salesforce certification. Additionally, having a Salesforce certification puts you ahead of the other employees. Moreover, trainers at FITA Academy advise students to further their skills with relevant certification examinations after completing this course.
The participant receives a certificate of accomplishment after successfully finishing the training from FITA Academy's Salesforce Coimbatore. A majority of organisations acknowledge this certificate as proof of the work put into this topic. The knowledge and ideas you picked up during your training are validated by this certificate. It serves as proof that you completed all the projects, tests, and assignments necessary to become a qualified Salesforce expert.
Have Queries? Talk to our Career Counselor
for more Guidance on picking the right Career for you!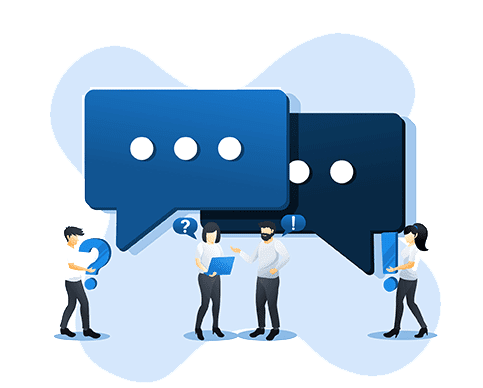 Job Opportunities After Completing Salesforce Training in Coimbatore
Jobs for Salesforce developers are becoming more and more in demand. The two industries where this position is most in demand are manufacturing and banking. Each year, more than a million positions associated with Salesforce are offered in this sector. The US, UK, Australia, and Germany are a few of the numerous countries throughout the globe that provide attractive Salesforce opportunities. Studies show that Salesforce has steadily dominated the market since 2017, overtaking both Oracle and Microsoft. Salesforce software is currently in high demand all across the world. As a result, many different organisations highly value its qualities.
On multiple job portals, there are currently over 10,000+ job openings for Salesforce and associated positions, and this number will rise over the ensuing years. One of the most important and expanding business categories in the market for marketing initiatives is salesforce innovation. Renowned and cutting-edge businesses like Accenture, Amazon, Microsoft, HCL, TCS, Infosys Capgemini, Google, Cognizant, and Mahindra look for individuals who are proficient in salesforce.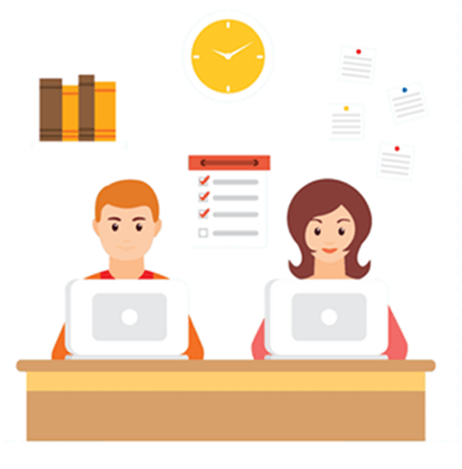 Information is the most well-known and widely-used asset for any association or business, making the job of a salesforce administrator quite demanding. An entry-level Salesforce developer can expect to earn a salary of Rs 2.7 lakh per year. The average annual salary for the same position is $116k globally. Location, organisation, expertise, and experience all affect the pay scale. Enrol in the Salesforce Training in Coimbatore at FITA Academy for guaranteed job prospects.
T
Thilak S

I attended the FITA Academy's Salesforce Course in Coimbatore, and I successfully passed my Salesforce CRM certification test. The classes were interesting and enjoyable. Each lesson featured practical sessions and assessments, all of which were extremely useful in helping me understand the concepts completely. On the whole, I had a great experience at FITA Academy.
S
Sridhar K

I'm a full-time employee at an IT firm. Since I needed to earn more certifications to be eligible for raises, I joined the Salesforce Training Institute in Coimbatore. I was appointed as the team lead in my company after clearing my certification exam from FITA Academy. If you're trying to figure out where to start, I wholeheartedly recommend FITA Academy.
L
Lakshmi Priya

After I graduated from college, I signed up for FITA Academy's Salesforce Coimbatore. I'm delighted to say that this course provided me with a much better practical education than what I received at my university. The trainers encouraged us by using simple methods and talking about their personal experiences. Through their placement programs, I got placed in a reputed IT firm after my certification.
N
Nagarajan S

I signed up for the Salesforce Course in Coimbatore in the hopes of brushing up on my CRM skills, but I left with a great deal more. It has been a significant experience in my life. I found it easy to understand and put into practice because the teachers went through every concept in detail. I now have a thorough understanding of how the sector works, and I intend to make the most of this knowledge to improve my career.
L
Lokeshwaran P

I completed my Salesforce Training in Coimbatore at FITA Academy. It benefits students who want an in-depth understanding of the subject, in my opinion. Their goal-centred training gave me faster results in a little time and effort. I am extremely grateful to my trainers for teaching me many shortcuts and techniques. Thanks to FITA Academy for providing a flexible timetable from which I was able to work and study this course simultaneously.
Have Queries? Talk to our Career Counselor
for more Guidance on picking the right Career for you!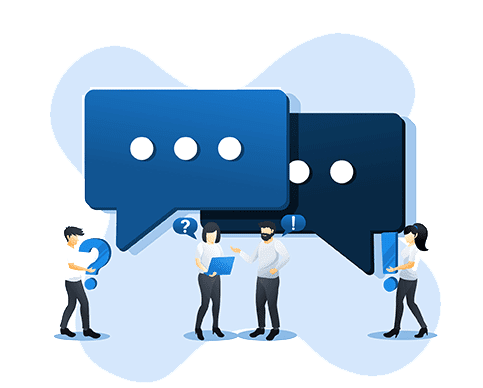 Salesforce Training in Coimbatore Frequently Asked Question (FAQ)
Additional Information
Salesforce offers cloud-based software that enables businesses to find more prospects, develop client connections, and provide better customer service. Salesforce.com is an internationally recognised cloud-based software firm established in the United States that provides CRM solutions. Salesforce is a significant CRM solution used by service, business, and advertising companies worldwide. By utilising Salesforce services, organisations may employ cloud computing to strengthen relationships with partners, customers, and new clients. Businesses can use the Salesforce CRM to track customer behaviour, market to customers, and complete many other tasks.
Salesforce provides technical know-how and business management for professional progression. People can demonstrate their qualifications for various positions in the industry through Salesforce certifications. The primary benefits of Salesforce are development, deployment, administration, and sales. Salesforce, when used properly, has the potential to increase business profits while also ensuring well-paying careers in the field.
The Salesforce platform is used by more than 150,000 companies to support their expansion, making it the global market leader. Small businesses to large digital companies like Google and Facebook are all using their variety of services and solutions to address business concerns. Salesforce job roles range widely, from administrator to developer to quality assurance engineer to project manager to programme consultant. Many different industries have adopted Salesforce for their everyday operations and job requirements. Our Salesforce Training in Coimbatore will help you enhance your career and understand business intelligence techniques.
What are the advantages of Salesforce?
Salesforce offers the most efficient method for moving an idea from conception to application. You might concentrate on building your app using Salesforce's products rather than developing your own infrastructure and technologies. By doing this, you could save tens of millions of dollars and countless years.
Salesforce can be deployed in a matter of weeks or even months, but traditional CRM software can take over a year to do so.
In the category of user-friendliness, Salesforce clearly wins. Spending less time attempting to figure things out and making better use of that time is possible.
Given that it is easy to utilise and can be modified to meet company needs, customers find Salesforce to be very effective.
Because Salesforce is cloud-based, employees of the company can access it from any place with an internet connection.
If you manage a fast-changing company or a seasoned corporation that has been in operation for years, your company is surely evolving. Salesforce has an infinite capacity for expansion.
Salesforce can be readily connected with outside applications. Salesforce can be integrated with both Gmail and your accounting programme, or you can mix the two. Integration with other CRMs is difficult, though.
Salesforce is affordable, especially when you consider the variety of features it offers. Small and startup businesses can both use Salesforce.
Skills required to become a Salesforce specialist
Programming knowledge
The job of a developer necessitates coding knowledge, whereas that of a Salesforce Administrator does not. Since development happens in Apex, the latter necessitates knowledge of Java, .Net, CSS, Java, REST, and HTML 5. Those who have previous programming expertise will find it easier to transition into the Salesforce developer profession, but someone who has never programmed before may face a more difficult period of adjustment.
Communication skills
The Salesforce platform is fundamentally a collaborative platform. The success of the platform depends on teamwork and the capacity to get along with others. As a result, the individual must possess the relevant skills as well as a teamwork attitude to be successful as a Salesforce developer. You must be able to translate technical terms and concepts into a common language. Another essential skill that distinguishes you from other Salesforce developers is the capacity to communicate each bit of information effectively.
Analytical Skills
One of the most important skills a salesforce developer needs to have is an analytical outlook. This involves thoroughly comprehending the client's requirements and translating them into workable design and code. It's crucial to comprehend the consumers' requirements and expectations fully. Analytical abilities and talents are necessary to change the design/code and launch a successful career in Salesforce. Your ability to think analytically will help you test the code and define the results correctly.
Problem-solving skills
Software developers are responsible for overseeing every step of the software development process. The field of software development is not an easy one. There will surely be many mistakes and flaws in the project that you are working on. For the process to proceed well and avoid mistakes, you must be prepared with the abilities and information necessary to address problems quickly.
Different job roles of a Salesforce specialist
Salesforce Developer
A Salesforce developer is a person who is well-versed in Salesforce's limitations and is capable of building cloud-based applications on the Salesforce platform. A Salesforce developer must have programming knowledge and practical experience in Salesforce, VisualForce and APEX. At our Salesforce Training in Coimbatore, we provide hands-on training in HTML, Java, and other computer programming languages to assist you in becoming a skilled salesforce developer.
Salesforce Administrator
Salesforce administrators must be effective communicators since they communicate with people at all levels of the organisation, from the CEO to end users. Therefore, specialists who can effectively communicate with people at all levels will be beneficial to administrators. Salesforce administrators in a company are required to have a thorough understanding of Salesforce customisation. A Salesforce Administrator's responsibilities include building dashboards, creating statistics, managing customers, enforcing work management rules, and performing other tasks. The Salesforce Administrator, who is a specialist in business operations, works with stakeholders to detect various gaps in the existing process and to provide parameters for new processes.
Salesforce Architect
Salesforce architects design, develop, and deliver the solutions businesses need to succeed in a cutthroat industry. The main technical advisers for partners and project delivery units are architects. Initiatives, including the design, deployment, and upkeep of the Salesforce application, will be managed by a salesforce architect. They must demonstrate progressive leadership across the product life cycle of the software development process. They are in charge of overseeing the detailed design of projects related to Salesforce from the start of a project till production delivery. They work along with the development teams to ensure that the system effectively satisfies the business unit's specified requirements, necessary testing is carried out, and the performance standards are closely monitored.
Salesforce Consultant
Salesforce consultants must be knowledgeable about the salesforce CRM platform in order to provide appropriate solutions and evaluate how changes affect a business for the better or worse. The consultant need not be an expert in every aspect of the CRM platform, but they must be aware of the features offered by Salesforce and how data enters and is distributed throughout the system. By enrolling in the Salesforce Training in Coimbatore, you may develop your skills as a Salesforce consultant.
A positive effect on the software development industry will surely result from the growing popularity of Salesforce and cloud computing. Salesforce is expected to grow despite the challenges the current technology landscape presents. Adopting the platform is critical for businesses of all sizes to keep up with the latest advances. Since Salesforce has the greatest chance of future success, it might be the smartest move you make for your career.
FITA Academy provides the Best Salesforce Training in Coimbatore by offering an in-depth understanding of the platform. Our trainers provide extensive knowledge of Salesforce certifications and what it offers for your profession in various fields. This course goes over some of the key concepts in order to ensure your complete competency. We have partnerships with more than 1,500+ companies so you may be guaranteed a prosperous career.