Course Highlights & Why IELTS Coaching in Coimbatore at FITA Academy?
The coursework for our IELTS Coaching in Coimbatore at FITA Academy is specifically created to guarantee that students pass the exam on their first attempt with a band score of 7 and higher.
Our course incorporates cutting-edge and creative approaches from the modern era for in-depth knowledge.
Relevant ideas for a better knowledge of the IELTS exam are incorporated into the IELTS training in Coimbatore.
For the comfort of students, our IELTS Coaching Center in Coimbatore offers both a normal pace and fast-track sessions.
FITA Academy offers a flexible lesson schedule. Students can choose between weekend and weekday classes that are convenient for them.
We provide cutting-edge learning environments with smart classrooms.
The four components of the English language—learning, speaking, reading, and writing—are incorporated throughout every subject.
Our Best IELTS Coaching in Coimbatore integrates key concepts for an extensive understanding of the test subjects.
FITA Academy has partnerships with more than 1,500+ businesses to guarantee our students a successful career.
Read more
Upcoming Batches
| | | | |
| --- | --- | --- | --- |
| 23-09-2023 | Weekend | Saturday (Saturday - Sunday) | |
| 25-09-2023 | Weekdays | Monday (Monday - Friday) | |
| 28-09-2023 | Weekdays | Thursday (Monday - Friday) | |
| 30-09-2023 | Weekend | Saturday (Saturday - Sunday) | |

Classroom Training
Get trained by Industry Experts via Classroom Training at any of the FITA Academy branches near you
Why Wait? Jump Start your Career by taking the IELTS Training in Coimbatore!
Instructor-Led Live Online Training
Take-up Instructor-led Live Online Training. Get the Recorded Videos of each session.
Travelling is a Constraint? Jump Start your Career by taking the IELTS Online Course!
Have Queries? Talk to our Career Counselor
for more Guidance on picking the right Career for you!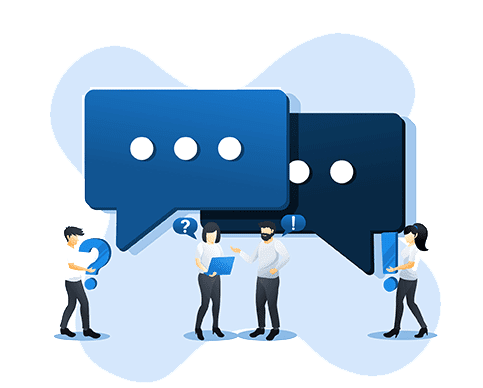 Trainer Profile
FITA Academy's skilled trainers have more than 8+ years of English language coaching expertise.
Our trainers are experienced orators who engage with our participants and discuss the latest headlines and trends to assist them in enhancing their English skills.
Our trainers of IELTS Coaching in Coimbatore pay special attention to each learner's logical and vocal clarity.
Each student receives personalised learning from our mentors in order to foster rapid growth.
Our mentors ensure that students receive appropriate assistance, feedback, and support while concentrating on their weak spots.
In order to provide quicker learning results, FITA Academy mentors provide regular assignments and evaluations.
Our IELTS Coaching centre in Coimbatore is well-known for its skilled employees, comprehensive teaching approaches, and relevant practical activities that provide student-centred sessions.
Features
Real-Time Experts as Trainers
At FITA Academy, You will Learn from the Experts from industry who are Passionate in sharing their Knowledge with Learners. Get Personally Mentored by the Experts.
LIVE Project
Get an Opportunity to work in Real-time Projects that will give you a Deep Experience. Showcase your Project Experience & Increase your chance of getting Hired!
Certification
Get Certified by FITA Academy. Also, get Equipped to Clear Global Certifications. 72% FITA Academy Students appear for Global Certifications and 100% of them Clear it.
Affordable Fees
At FITA Academy, Course Fee is not only Affordable, but you have the option to pay it in Installments. Quality Training at an Affordable Price is our Motto.
Flexibility
At FITA Academy, you get Ultimate Flexibility. Classroom or Online Training? Early morning or Late evenings? Weekdays or Weekends? Regular Pace or Fast Track? - Pick whatever suits you the Best.
Placement Support
Tie-up & MOU with more than 1,500+ Small & Medium Companies to Support you with Opportunities to Kick-Start & Step-up your Career.
IELTS Certification Coaching Center in Coimbatore
About IELTS Certification Coaching Center in Coimbatore at FITA Academy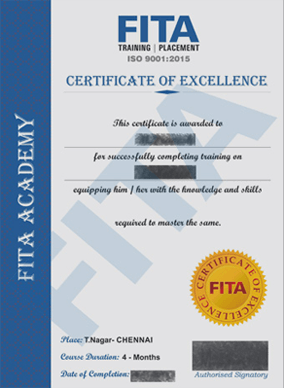 IELTS Certification Coaching Center in Coimbatore
FITA Academy's IELTS Coaching in Coimbatore is highly renowned for its skilled trainers, extensive teaching methodologies, and practical exercises that produce sessions tailored to the student's needs. On successful completion of the course, an IELTS certification will be provided that acts as evidence of the significant English language proficiency achieved during the program.
A certificate also verifies that you have received professional teaching on each of the four test patterns for the module. Additionally, it is proof that you passed the IELTS Speaking, Reading, Listening, and Writing tests with the highest level of proficiency. The four academic skills and knowledge of the students are strengthened through the student-centred classes, well-structured curriculum, and dedicated mentors.
When applying to universities for higher education and jobs abroad, this qualification will boost the value of your professional portfolio and provide you with an advantage. Individuals who obtain the IELTS certification are more likely to benefit from higher salaries and more job opportunities. FITA Academy's IELTS Centre in Coimbatore provides extensive training needed to succeed on the IELTS exam with a high band score that exceeds your expectations.
Have Queries? Talk to our Career Counselor
for more Guidance on picking the right Career for you!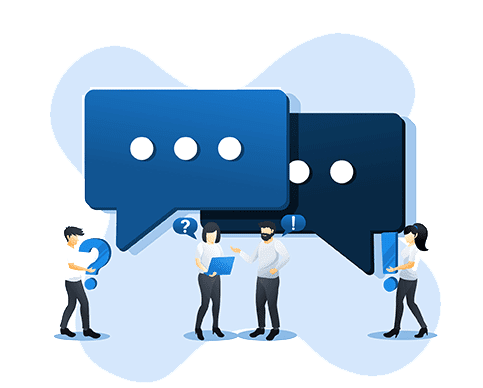 Job Opportunities After Completing IELTS Coaching in Coimbatore
For social interactions and business transactions, English is the language that is used the most frequently. It will benefit you greatly if you can communicate in the national language of the country where you desire to study or work. For several reasons or purposes, students and professionals can migrate to English-speaking countries, including Australia, the USA, the United Kingdom, and Canada, with the aid of the International English Language Testing System (IELTS). Acquiring an IELTS certificate will allow you to specialise in a specific field and pursue a career once you finish your studies.
After clearing your IELTS exam, you will have access to a wide range of professional opportunities in English-speaking nations. IELTS scores are required by numerous professional bodies in order to register with them. These careers include those in teaching, medicine, law, and engineering outside the country. The IELTS exam may provide people with more advantages than just evidence of their English language proficiency.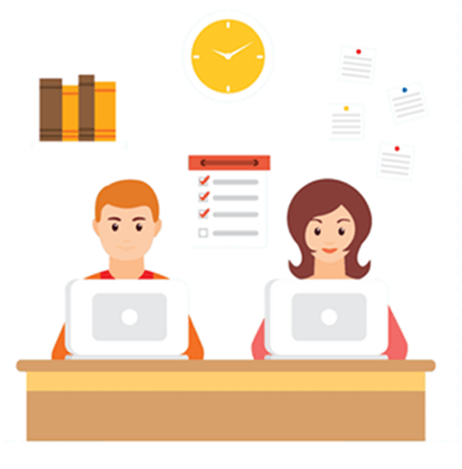 This exam credential can be useful to those who desire to work, study and migrate to other countries. In order to increase your chances of relocating abroad, FITA Academy guarantees a prosperous job following the completion of the IELTS Coaching in Coimbatore.
S
Sangeetha

I was able to pass my IELTS exam on my first try after taking the IELTS Training in Coimbatore at FITA Academy. I thoroughly enjoyed the lectures and practice sessions. Personally, I thought the regular mock exams were really beneficial. I'm able to apply to all of the colleges I dreamed of attending, thanks to FITA Academy.
P
Priyanka K

I was given a chance to work in Australia, but an IELTS certification was necessary. I enrolled in FITA Academy after reading the many positive feedback. Without a doubt, they provide the Best IELTS Coaching Centres in Coimbatore. The classes were fun and interactive. I received guidance from the trainers in every section where I fell short, and I eventually earned a high band score. I would strongly advise enrolling in FITA Academy.
J
Jayasuriya

I received my IELTS Coaching in Coimbatore from FITA Academy. I was able to reach out to my trainers at any time, and they taught using fun activities. I was able to work part-time and continue my education while studying abroad, thanks to the training. I genuinely hope that everyone who reads this will find the training at FITA Academy to be as beneficial as I did.
A
Arshath A

I prepared on my own for the IELTS exam on my first try, but I scored poorly. I then decided to enrol in the IELTS in Coimbatore at FITA Academy. I had no trouble approaching my trainer during the interactive courses. I am incredibly happy with the training I gained here. I feel ready and confident to ace the IELTS test now.
S
Srisha

I intend to pursue my higher education in Canada. I immediately enrolled in classes after learning about the IELTS centre in Coimbatore at FITA Academy. They offered a tonne of study resources and sample papers. The trainers were kind and took their time to explain everything to the students. I was able to respond to every question within a few weeks. I am currently awaiting my results, but I am certain I can pass my exam with a 7 or above score.
Have Queries? Talk to our Career Counselor
for more Guidance on picking the right Career for you!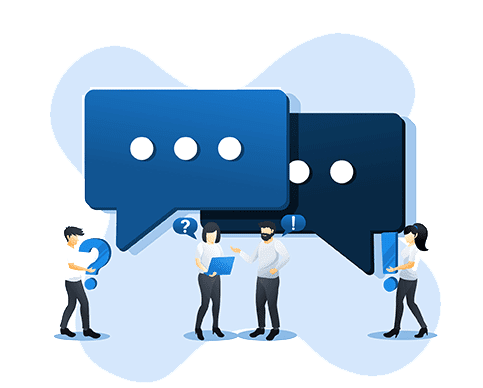 IELTS Coaching in Coimbatore Frequently Asked Question (FAQ)
What are the study tracks offered by FITA Academy?

We offer a customised schedule for each participant at our IELTS in Coimbatore at FITA Academy. You can take in-person or online classes from the convenience of your own home. FITA Academy offers weekday and weekend classes to provide a flexible schedule. Additionally, we provide fast-track classes for students with time constraints who wish for a faster learning process.

Does FITA Academy provide placement assistance?

We are delighted to announce that more than 1,500+ local and medium-sized businesses have a working partnership with FITA Academy's IELTS Coaching in Coimbatore. Our active placement cell also assists all of our students in finding their ideal careers. The students will continue to receive information from our staff regarding recruitment drives, and we will hold mock interviews to give them practice.

Where can I find more information about FITA Academy?

We have a dedicated team at our IELTS Institute in Coimbatore, offered by FITA Academy, who are available throughout office hours to address any of your concerns. You can also send us an email or request a callback from our website.
Read more
Additional Information
The International English Language Testing System (IELTS) is a universal test that confirms a non-native speaker's proficiency in the English language. Most people agree that it is the most well-known English proficiency test in the entire world. Each year, more than 3 million applicants take this test. It is offered in collaboration with the British Council, IDP: IELTS Australia, and Cambridge Assessment English. The minimum age requirement to take this exam is 16, and applicants must have a valid passport.
English is the most important language for physical and internet communication right now. Because it is the dominant language on the internet, being up-to-date with its relevance and trends is crucial. Words can immensely affect your professional career, depending on the field you work in. As a result, at FITA Academy, we provide you with the Best IELTS Coaching centres in Coimbatore that provides ground-breaking strategies for evaluating your English language skills and adaptability.
Importance of the IELTS Certificate
Thousands of organisations, including enterprises, universities, professional associations, and governmental bodies, recognise the IELTS test record on a global scale.
The requirement for obtaining a visa is that you must demonstrate your language abilities. These reports could make or break your career success.
Your knowledge of the English language will improve. When you take the IELTS exam, you will be judged on all four skills—listening, reading, writing, and speaking.
You will receive training to help you master the English language abilities required for success. By completing the IELTS Academic test, you can gain more knowledge about the communication skills that students need to acquire English.
But more than anything, you'll improve your language abilities and have a specific goal to work toward in life.
The result of the IELTS test is valid for two years. The score is valid till the end of February 2025 if you pass the exam in January 2023. Some universities, however, will accept the score for three years if the student has completed a three-year course in their own country. They will be required to retake the IELTS exams shortly after the validity gets over. It is not possible to prolong the IELTS exam validity period once it has elapsed. This rule specifies that a candidate may show up for the test as many times as requested, and it applies to both the General and Academic IELTS exams.
IELTS in Coimbatore from FITA Academy provides students with the ideal balance of theoretical and practical training.
Benefits of joining the IELTS Coaching Centre in Coimbatore at FITA Academy
Learn To Speak Fluently
The IELTS Speaking exam is used to assess your English fluency. The Speaking test will last around 11 to 15 minutes. Three sections make up the IELTS Speaking test. The speaking portion of the IELTS exam is administered by trained examiners who look for fluency, coherence, correct pronunciation, grammar, and vocabulary. Through our comprehensive training program, we assist you in honing your speaking abilities by having you practise in a variety of social settings. In order to improve your listening abilities, we also urge you to converse with native English speakers via video conversations from all across the world. Our trainers recommend enrolling on Spoken English Classes in Coimbatore to become eloquent and fluent speakers.
Know How to Write Properly
Spelling, grammar, and vocabulary all play a significant role in the IELTS writing section. The two key criteria for passing the IELTS Writing test are having an effective writing style and capturing the readers' attention. Furthermore, it is recommended to have an out-of-the-box writing approach with a high readability score. Throughout the entire IELTS Writing test, it's critical to be consistent with the motto. The IELTS test-taker should keep this in mind at all times because the write-up shouldn't contain excessive amounts of extra information or be repetitive. Instead, it should contain some intriguing details that will compel the examiner to read the entire document.
Developing Mental Strength
We put a lot of emphasis on improving your speech and writing abilities as part of our intense IELTS training in Coimbatore because doing well on the IELTS exam depends on your mental fortitude. For the IELTS Exam, you will need to prepare resources on a variety of topics, such as "Business Vocabulary," "Daily Life Vocabulary," "Informal Conversation," and "Communication With Strangers." In order to build your confidence, you will also be required to do activities like reading news stories, newspapers, and online mock exams.
Become aware of cultural differences
By incorporating real-time instances of daily life into our sessions, our IELTS Coaching centre in Coimbatore gives you a chance to learn about and explore diverse cultures. These examples are intended to provide insight into the typical things that individuals say and do in interactions. The culture classes provide you with the chance to see how things are done in real-world settings and assist you in learning the vocabulary used in these contexts. The opportunity to observe and participate in conversations with individuals from various cultures will allow you to integrate informal contacts with daily activities.
Build confidence
FITA Academy believes in the saying practice makes perfect. Since nothing really beats practising something over and over again until you get it right, the majority of our students find this strategy to be quite successful when studying for the IELTS exam. The more questions there are, the sooner you'll realise how important it is to practise constantly. Every person on the planet is unique. A certain method might not be effective for everyone. Before settling on the approach that suits you the most, it is recommended to try out a variety of strategies and techniques. You must continue to work.
Try different strategies and techniques
Make an attempt to read something that you would not typically read. Whether it's reading a newspaper or a new genre of fiction, you might find a suitable style by exploring and widening your approaches. Having found a suitable method, you will find yourself devoting a significant amount of time to studying for the IELTS exam. It's crucial to weigh the benefits of each preparation technique before choosing one. You should think about the style of preparation that works best for you and the significance of picking the appropriate method for your experience level, one that fits you perfectly and enables you to pick up information efficiently from our IELTS Coaching in Coimbatore.
Solving Question papers
If you want to improve your speed and approach, you can access a selection of IELTS mock tests and past years' question papers. After enrolling with us, we ensure that you won't ever feel left out because you can get in touch with our trainers anytime via email or phone. Our trainers provide personalised support and create comfortable spaces for students to clarify any queries they have. Every student will receive the same level of service at our IELTS Coaching centre in Coimbatore. We place a strong emphasis on quality control since we want you to acquire and master the language and concepts more quickly because they come from reliable sources.
Improved communication and preparation
Students who desire to work in global corporations, embassies, and more may find it useful to improve their communication abilities. They may also benefit from learning more spoken English by adopting it as a second language.Whether you're taking the exam from an English-speaking nation or another country, you can be confident in scoring high scores and relax since we cover almost all scenarios for an optimum result. We coordinate the dates and hours of your exams and let you know when to study. Depending on the course you choose, your exam date will change.
FITA Academy's IELTS Coaching in Coimbatore prepares you for the exam by providing you with expected subjects, hints, and methods to help you pass with a good score. Our mentors here are linguists with more than eight years of coaching experience. They assist students in efficiently passing the IELTS exam by providing hands-on training and critical evaluations. The classes begin as soon as you sign up and end when the last assignment is turned in. We provide opportunities and expert coaching at FITA Academy to assist you in pursuing your ideal job. Enrol on the Best IELTS Coaching Centres in Coimbatore provided by FITA Academy and gain immediate access to these useful resources.