Course Highlights & Why German Classes in Coimbatore at FITA Academy?
FITA Academy has adapted the Global DELF syllabus for its German curriculum.
The curriculum and modules for the German Classes in Coimbatore at FITA Academy are created to support students in achieving high marks in important certification programmes and demonstrating their competency on the CEFR scale.
We offer comprehensive training for obtaining the widely recognised certification DELF for all levels from A1 to C2.
For the purpose of enhancing proficiency in real-world situations, our German Language Classes in Coimbatore include practical tasks and live projects.
The class schedule at FITA Academy is flexible and offers both weekend and weekday sessions.
We conduct regular mock tests that will assist you in achieving a high grade in German Certification Exams.
The course materials were designed to assist students in managing their interactions in social situations.
With a network of more than 1,500+ organisations, the German Language Course in Coimbatore provides a strong placement help system.
Read more
Upcoming Batches
| | | | |
| --- | --- | --- | --- |
| 23-09-2023 | Weekend | Saturday (Saturday - Sunday) | |
| 25-09-2023 | Weekdays | Monday (Monday - Friday) | |
| 28-09-2023 | Weekdays | Thursday (Monday - Friday) | |
| 30-09-2023 | Weekend | Saturday (Saturday - Sunday) | |

Classroom Training
Get trained by Industry Experts via Classroom Training at any of the FITA Academy branches near you
Why Wait? Jump Start your Career by taking the German Training in Coimbatore!
Instructor-Led Live Online Training
Take-up Instructor-led Live Online Training. Get the Recorded Videos of each session.
Travelling is a Constraint? Jump Start your Career by taking the German Online Course!
Have Queries? Talk to our Career Counselor
for more Guidance on picking the right Career for you!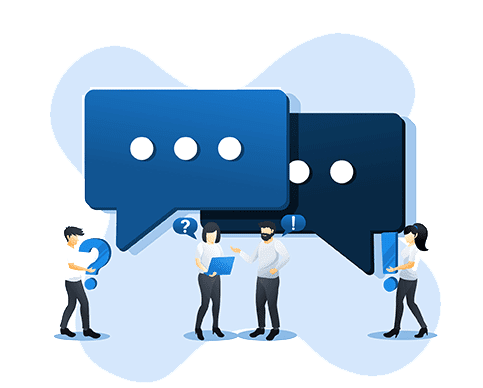 Trainer Profile
Our German language experts support and coach students in clearing Goethe-Zertifikat, a global German certification exam.
Our German instructors are fluent in German with over 8+ years of experience teaching and communicating in foreign languages.
For your professional success, our trainers of German language classes in Coimbatore provide you with the most recent updates on the curriculum.
Our expert trainers guide the students to organise their career objectives around learning German for progress and prosperity.
Our mentors help students develop their communication abilities in German by using a range of course materials, textbooks, and other resources.
The trainers at FITA Academy's German Classes in Coimbatore provide thorough instruction to enable you to master the language like a native speaker.
Our trainers give equal attention to developing the student's reading, writing, listening, and speaking abilities.
FITA Academy's German instructors provide in-depth training in the grammar and structure of the language.
Features
Real-Time Experts as Trainers
At FITA Academy, You will Learn from the Experts from industry who are Passionate in sharing their Knowledge with Learners. Get Personally Mentored by the Experts.
LIVE Project
Get an Opportunity to work in Real-time Projects that will give you a Deep Experience. Showcase your Project Experience & Increase your chance of getting Hired!
Certification
Get Certified by FITA Academy. Also, get Equipped to Clear Global Certifications. 72% FITA Academy Students appear for Global Certifications and 100% of them Clear it.
Affordable Fees
At FITA Academy, Course Fee is not only Affordable, but you have the option to pay it in Installments. Quality Training at an Affordable Price is our Motto.
Flexibility
At FITA Academy, you get Ultimate Flexibility. Classroom or Online Training? Early morning or Late evenings? Weekdays or Weekends? Regular Pace or Fast Track? - Pick whatever suits you the Best.
Placement Support
Tie-up & MOU with more than 1,500+ Small & Medium Companies to Support you with Opportunities to Kick-Start & Step-up your Career.
German Language Certification Course in Coimbatore
About German Language Certification Course in Coimbatore at FITA Academy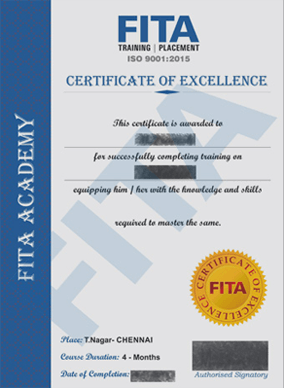 German Language Certification Course in Coimbatore
Upon successful completion of the German language Course in Coimbatore, the student is awarded a certificate of completion. Most employers will accept this certification as proof of your subject-matter knowledge. It acts as evidence of the skills and knowledge you allegedly acquired while enrolled. It certifies your mastery of all the duties and exams necessary to succeed as a German professional.
A German certificate from a reputable institute makes numerous career and professional opportunities available. Your prospects of finding a job with International companies in India and abroad will enhance if you have the certification from the Best German Classes in Coimbatore at the FITA Academy.
Our German language trainers at FITA Academy will support and assist you in passing the Goethe-Zertifikat exam, which is an international German language certification. In total, there are 6 levels of certification that determine your proficiency, with Level 1 being the most basic.
Level 1: German A1 Certification
Level 2: German A2 Certification
Level 3: German B1 Certification
Level 4: German B2 Certification
Level 5: German C1 Certification
Level 6: German C2 Certification.
Have Queries? Talk to our Career Counselor
for more Guidance on picking the right Career for you!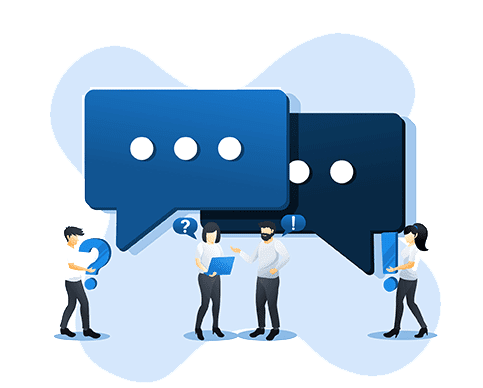 Job Opportunities After Completing German Classes in Coimbatore
Germany is a significant economic, social, and political force on the international scene. Communication facilitated by a shared language improves personal and professional relationships between individuals at the top and bottom of the hierarchy. Particularly in India, more people are relocating permanently and attending school there. This indicates that Germany has many chances and a high standard of living.
German language proficiency can carry you far in your career, both practically and metaphorically. Germany is home to several large international firms. Speaking German will make you stand out when you apply for jobs at one of these companies. Enrol on the German language classes in Coimbatore to hone your skills and make a positive impression on potential employers. More than 130 million individuals use German to express themselves today. German language proficiency is necessary for travelling business people. People who are interested in or already work in fields like IT, engineering, accounting, healthcare, management, finance, tourism, human resources, hospitality and more can benefit from having this talent.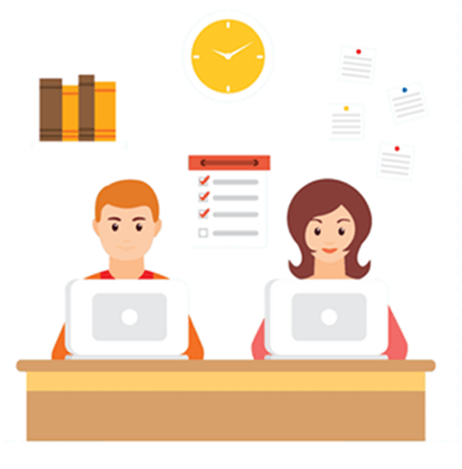 There is always a need for qualified German tutors, content writers, proofreaders, and interpreters. Employees with German language qualifications are employed by numerous international businesses, including TCS, Amazon, Accenture, Deutsche Bank, and numerous more. In India, German language specialists frequently earn around 6 lakhs per year. A German language expert can expect to make around $76,000 per year in countries like Canada and the US.
I
Ilakya K

I earned my A1 and A2 levels in German from FITA Academy. Their German language classes in Coimbatore are taught by skilled experts. The classes were engaging and enjoyable. I was able to easily understand and learn German thanks to my trainer, who frequently revised the previous modules.
S
Stephen

With their qualified training and programs, the German courses in Coimbatore have aided me in moving up the corporate ladder. After completing the course, I can now fluently talk with German natives and interact with officials. Thanks to FITA Academy, I have adapted to my surroundings well and with less culture shock.
M
Monisha

I enrolled at FITA Academy for my German classes in Coimbatore. The trainers here spoke German very well. Their natural accent did not seem to be affecting the German pronunciation in any way. My German has gotten better thanks to their simple teaching methods. I am glad to have so much time and work into this course.
A
Aakash

I have been taking the FITA Academy's German language course in Coimbatore. I was very impressed by how engaging the classes were. My German trainers were fluent and available at any time to answer my questions. The staff were also very welcoming and kind.
S
Susanna G

I work as an HR professional for a German MNC. I needed to study German in order to advance in my career and have more exposure. I learned about this German Language Institute in Coimbatore from a work colleague. She had also received her training from this institute. I've finished the A1 level and will soon be taking the A2 level exam. I definitely recommend FITA Academy as it offers the best German classes.
Have Queries? Talk to our Career Counselor
for more Guidance on picking the right Career for you!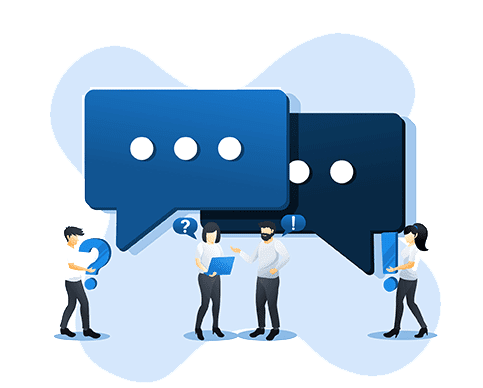 German Classes in Coimbatore Frequently Asked Question (FAQ)
Additional Information
Of all the commonly spoken languages, German proficiency is considered to be one of the most demanding in the market. The vocabulary and grammar of German are believed to be one of the challenging aspects of this Language. German may be simple to learn at first because the vocabulary and letters resemble those of English, but as you progress, it becomes more complicated.
Many students have gone abroad to pursue higher education over the previous ten years. Germany is one of the top countries with a high proportion of international students. Unlike in India, where many young people speak English, everyday life in Germany is largely conducted in German.
Many German words are still frequently used in English today. It is also the second most commonly used language in the world, which expands the range of benefits and career options. Adapting to the local culture is the greatest way to learn about and be successful in some of the enterprises that are currently flourishing in Germany and its neighbours.
Tips that will help you learn German easily
Complete familiarity with the alphabet
When starting to learn any language, it is essential to master the alphabet and how to pronounce it. English and German words may sound similar, but the pronunciation is completely different. Once you've mastered the alphabet, reading and writing German will come naturally to you.
Understand common greetings and phrases
Before starting to learn any language, it is important to be familiar with the basic greetings and expressions, such as hello, good morning, thank you, and sorry. Try to incorporate these words into your everyday conversations as well.
Purchase an English-German dictionary
A dictionary will always come in handy. Carry a pocket dictionary with you at all times in case you come across a new word or need to check anything up in German. Every day, you might add new terms to your vocabulary.
Use German instead of translating
We have a tendency to translate all the letters and words into the language we are most familiar with while learning a new language. Although it may be helpful initially, it is strongly advised that you continue with German as you learn. Without using any transcription, try reading the words aloud or pronouncing them. Find the German counterpart of a word before translating it into English.
If you simply concentrate on one subject, learning can start to feel boring and uninteresting. Try to learn interesting topics to keep yourself interested in the language. Idioms and slang can help you speak the language more fluently. For visual learning, introduce yourself to German movies, music, and pop culture. You may make learning German entertaining and easier by doing so.
Learn German with continuous practice.
With more practice, your command of the German language will improve. The vocabulary and grammar are both fairly difficult. You will be able to learn it once you practise it consistently. Making mistakes is an important part of learning the German language. These act as the backbone for learning a language. You can improve your German skills by practising with a native German speaker. There are many online forums and chat rooms where you can converse with Germans and practise your German.
Importance of learning the German language
Wide range of higher education opportunities
Many students have gone abroad to seek higher education over the previous ten years. Germany is one of the top countries with a high proportion of international students. Students must also successfully complete the IELTS test in order to apply to German colleges. Learning German will therefore increase your chances of getting accepted into universities in Germany and also make it easier for you to blend in with the community there. Students in Germany have access to a wide range of financial aid options, including scholarships.
Travel and Tourism
Germans love to travel and appreciate a tour guide who knows their language. You can make a living in the tourism sector as a tour guide and translator. You should be an expert in English if you want to work in the tourism sector. Enjoy your travels to the utmost, not just in German-speaking nations but also in other Eastern European nations that utilise German. If you speak German, your trips will be more fun, and you'll discover more about the locations.
Jobs and career prospects
According to an HTO (Indo-German Training Centre) research, more than 40% of students found jobs after learning German. Because of the greater wages that many German firms pay their employees, German is frequently taught to students as a second language. Several Indian businesses have begun enrolling their employees in German classes in Coimbatore in order to get an edge over their rival organisations when negotiating with German corporations.
You must have at least a fundamental understanding of German if you want to carry out business with German companies. A number of international conferences are also held in Germany, which offers India tremendous cash opportunities. If you wish to participate in these conferences, you must speak German fluently.
German Technology and Innovation
Germany is known for its automation. Germany is home to several of the most important inventions in history, including the motorbike, jet engine, and automobile. The benefits of learning German for creative people are enormous. The second most used language in research science is german. Germany awards research scholarships to foreign professionals and is ranked third globally in terms of services to innovation and technology.
Most current technological innovations are first presented and reported in German. So if you want to stay up to date with technology, studying German would be beneficial for you. In the field of sciences, German is the language that is most frequently used. German is used in over 60% of all technical articles. German is the language that has the vast majority of technical words and phrases. Learning German will make it simpler for you to understand and use modern technology if you want to pursue a profession in research or technology.
Communications
Multilingual communicators are required due to the advancement of media, technology, and telecommunications. German is the principal language of many important websites, and it ranks sixth in the world in terms of new publications produced each year. Knowing German makes it simpler for you to access a greater variety of information. Our German language Course in Coimbatore allows students to explore new avenues for communication, which is especially useful when travelling overseas.
German Culture and Literature
The culture of Germany is famous for being dynamic and diverse. If you learn the language, you can interact with this unique culture and discover more about the German-speaking community. Germany is renowned for both its vibrant culture and dark history. Germany has produced some of the most well-known artists, including Beethoven, Bach, Thoman Mann, Polke, and Gunther Grass. Knowing German can help you obtain firsthand knowledge of authentic German culture and literature.
German language proficiency has both professional and personal benefits. Prior to enrolling, it is essential to choose the ideal institute. German classes in Coimbatore offered by FITA Academy equip the students with all the skills and toolsets required to master the German language. The exercises in this course are presented with contemporary technology and teaching strategies. Our German language course in Coimbatore incorporates essential ideas to assist students in identifying between the social, economic, and cultural dispositions of native speakers. To help you feel comfortable and proficient in this course and beyond, they also feature regular exercises, assessments, hands-on activities, and live approaches.
Read more