Course Highlights & Why Spoken English Classes in Coimbatore at FITA Academy?
FITA Academy offers the Best Spoken English Class in Coimbatore. The course materials were developed to assist students in controlling their social communication.
Regular audio-visual exercises and assessments are conducted to improve speaking and vocabulary.
The four English language skills—learning, speaking, reading, and writing—are integrated into the course syllabus.
Our Spoken English Classes in Coimbatore offer a flexible class schedule. FITA Academy provides weekend and weekday programmes for the convenience of its participants.
Students can choose between regular-paced and fast-track classes according to their time constraints.
The option of live online lessons and offline classes is available to the students for students who wish to take classes in the comfort of their homes.
With a network of more than 1,500+ organisations, the Spoken English in Coimbatore at FITA Academy come with a placement support system.
Read more
Upcoming Batches
| | | | |
| --- | --- | --- | --- |
| 23-09-2023 | Weekend | Saturday (Saturday - Sunday) | |
| 25-09-2023 | Weekdays | Monday (Monday - Friday) | |
| 28-09-2023 | Weekdays | Thursday (Monday - Friday) | |
| 30-09-2023 | Weekend | Saturday (Saturday - Sunday) | |

Classroom Training
Get trained by Industry Experts via Classroom Training at any of the FITA Academy branches near you
Why Wait? Jump Start your Career by taking the Spoken English Training in Coimbatore!
Instructor-Led Live Online Training
Take-up Instructor-led Live Online Training. Get the Recorded Videos of each session.
Travelling is a Constraint? Jump Start your Career by taking the Spoken English Online Classes!
Have Queries? Talk to our Career Counselor
for more Guidance on picking the right Career for you!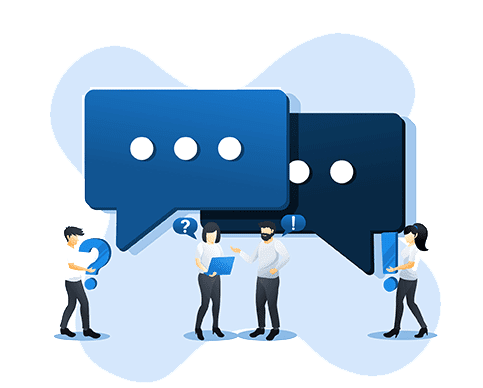 Trainer Profile
Our trainers are accomplished speakers who share current information and cutting-edge trends with the students to help them develop as captivating speakers.
Our mentors at FITA Academy pay special attention to each learner's conceptual and conversational clarity.
With 8+ years of working experience, our trainers of Spoken English Classes in Coimbatore are experts in linguistic training and communication.
Our mentors use a range of instructional materials, textbooks, and other tools to assist students in improving their interpersonal and written communication abilities.
Live projects and practical assessments are used by FITA Academy mentors to instil confidence in learners and hasten learning outcomes.
Each batch consists of less than 7 students to enhance engaging and open sessions that help participants improve their communication abilities.
Our trainers provide the Best English Coaching Centre in Coimbatore by giving comprehensive training to aid students in becoming proficient English speakers.
Features
Real-Time Experts as Trainers
At FITA Academy, You will Learn from the Experts from industry who are Passionate in sharing their Knowledge with Learners. Get Personally Mentored by the Experts.
LIVE Project
Get an Opportunity to work in Real-time Projects that will give you a Deep Experience. Showcase your Project Experience & Increase your chance of getting Hired!
Certification
Get Certified by FITA Academy. Also, get Equipped to Clear Global Certifications. 72% FITA Academy Students appear for Global Certifications and 100% of them Clear it.
Affordable Fees
At FITA Academy, Course Fee is not only Affordable, but you have the option to pay it in Installments. Quality Training at an Affordable Price is our Motto.
Flexibility
At FITA Academy, you get Ultimate Flexibility. Classroom or Online Training? Early morning or Late evenings? Weekdays or Weekends? Regular Pace or Fast Track? - Pick whatever suits you the Best.
Placement Support
Tie-up & MOU with more than 1,500+ Small & Medium Companies to Support you with Opportunities to Kick-Start & Step-up your Career.
Best Spoken English Certification Class in Coimbatore
About Best Spoken English Certification Class in Coimbatore at FITA Academy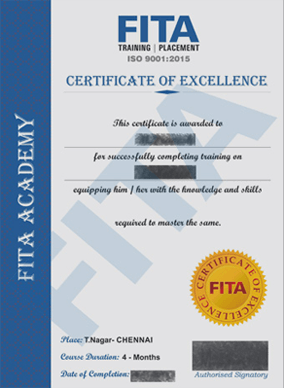 Best Spoken English Certification Class in Coimbatore
At FITA Academy, participants receive a globally recognised certificate upon completing our Spoken English Classes in Coimbatore, recognising them as proficient speakers. It demonstrates that the applicant has a solid command of the English language. This certificate also attests to the candidate's extensive command of the English language in reading, writing, speaking, and listening.
Organisations from all around the world accept and recognise the certificate as proof of English language ability. This certificate is evidence of the skills and knowledge you allegedly acquired while enrolled. It demonstrates that you finished all of your assignments and duties in order to develop into a great speaker.
International-level exams such as IELTS, TOEFL, and TOEIC are held on a regular basis. They are meant to gauge a person's level of skill in the four areas of writing, reading, speaking, and listening in the English language. If you want to move abroad for schooling or employment prospects, you must take at least one of these exams.
At FITA Academy, we provide the Best Spoken English Class in Coimbatore by offering three levels of certificate courses.
Spoken English - Beginner level
Spoken English - Intermediate level
Spoken English - Advanced level
Have Queries? Talk to our Career Counselor
for more Guidance on picking the right Career for you!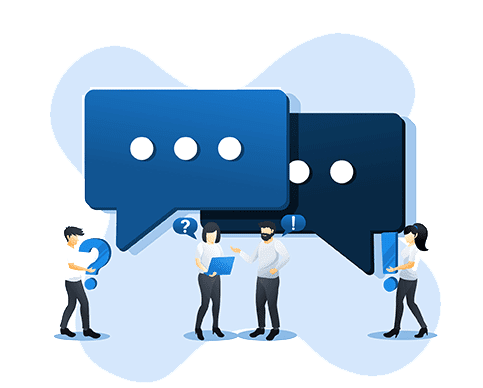 Job Opportunities After Completing Spoken English Classes in Coimbatore
As Spoken English becomes more and more popular, a lot of businesses and IT companies English proficiency is necessary for every field of work or study, including science, economics, business, tourism, politics, journalism, the internet, computers, and others. Effective communication is one of the fundamental skills one should have regardless of occupation. Being proficient in English benefits all careers rather than just professions that are directly related to it. Having this talent might be advantageous for those who are interested in or work in industries such as information technology, healthcare, administration, finance, law, tourism, human resources, and hospitality. It is most suitable for individuals involved in politics, foreign policy, or diplomatic responsibilities.
Studies show that employees who can communicate well in English have greater employment opportunities and move up the corporate ladder faster. The expansion and spread of the English language in India have given writing and teaching careers a new dimension. It has extended the possibilities for English as a vocation and provided people with new and intriguing opportunities.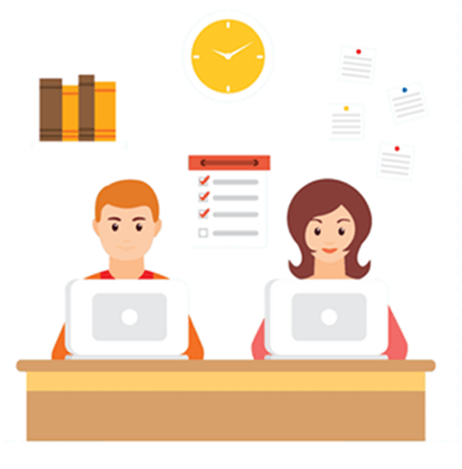 Join the Best Spoken English Class in Coimbatore to learn how to speak English fluently. More and more people are being hired to serve as interpreters and translators. If one is fluent in the language, they can also work as a professor of English literature, or they can become a writer or a reporter.
Marketing experts in top firms are expected to have good communication and persuasive skills in order to propose products to their consumers. English proficiency is also necessary for advertising, and many employers look for candidates with great communication skills. There are now over 16,000+ positions available in various job portals for English-speaking specialists. These numbers are promised to rise with time. A few of these job positions or roles include education counsellor, Business Development Executive, human resource manager, operations manager, spoken English professor, IELTS trainer, translator, non-voice and voice support, customer care executive, and many more. Competent speakers are in great demand for BPO employment at companies like Accenture, Infosys, TCS, CTS, Zoho, Deloitte and more.
An English language specialist makes an average salary of $57,000 worldwide. While in India, the equivalent annual wage is around Rs. 4 lakhs. Additionally, the salary varies according to one's skills, job location, organisation and experience. With FITA Academy's Spoken English Classes in Coimbatore, students will become eloquent speakers with assured placement possibilities.
Read more
S
Sharath M

I was able to obtain the Best Spoken English Institute in Coimbatore at FITA Academy. It was a wonderful learning experience. I was able to improve my speaking techniques and vocabulary. Thanks to my trainers, I was able to gain confidence and perform better. I've finished the first two levels of certification and intend to join here for the third level as well.
S
Sneha

At the moment, I'm employed as a transcriber by a reputable MNC. All of this was made possible after I finished my Spoken English classes in Coimbatore at the FITA Academy. The mentors kept me motivated throughout the training and encouraged me to try new challenges. I can now speak English with confidence and without worry over grammar errors.
G
Greeshma A

I am a member of the HR team in the company I work with. I had always preferred my mother tongue, but I eventually realised the value of spoken English. I've recently completed the Spoken English certificate course at FITA Academy. I am now proficient in speaking English and can easily follow lengthy conversations.
H
Harish

The spoken english course offered by FITA Academy is the best in town. After enrolling in Spoken English Institute in Coimbatore, I was able to speak English fluently after having a lot of difficulties studying the language in the past. The lessons were engaging and interactive. I could approach the trainers without hesitation when I had concerns. I would strongly advise enrolling in FITA Academy.
M
Murali K

I enrolled at FITA Academy, which offers the Best English Coaching Centre in Coimbatore. It has greatly improved my life. My trainer taught using simple, applicable examples from everyday life. He also organised games and enjoyable activities. I've never had so much fun learning. I highly recommend joining here.
Have Queries? Talk to our Career Counselor
for more Guidance on picking the right Career for you!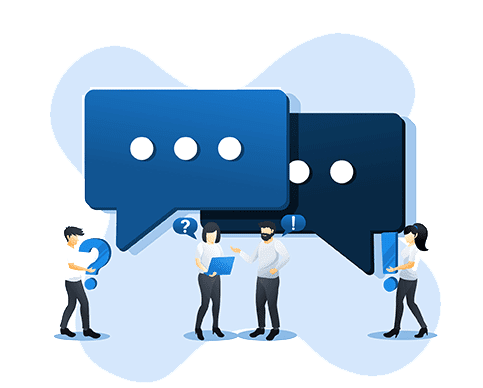 Spoken English Classes in Coimbatore Frequently Asked Question (FAQ)
Additional Information
English is widely recognised as the Internet's primary language. It is also the language that is used the most globally. Thus, proficiency in English communication will undoubtedly boost income in any line of work. It also affects how different industries hire new employees. Speaking English fluently also makes it simpler to travel and establish friendships and business connections with people from all over the world. The ability to express your beliefs clearly in Spoken English is essential if you want to convey your ideas clearly or have an impact in a social setting. People also have a tendency to admire those who speak with clarity in their thoughts.
English is used for communication in the majority of professions around the world, and it has become a global language in the subject of economics. It enhances our personality development and increases our productivity at work. In today's globalised world, English is the primary language of trade and commerce. It is also a language that is employed in journalism, research, and education.
Components of Spoken English
Grammar
For students to organise proper sentences in conversation in both written and oral forms, grammar is a necessity. Grammar is characterised as a methodical approach to evaluating and estimating the language competency of a person. This is accomplished through the application of a set of rules or principles that can be utilised to generate all well-formed or grammatical sentences in the language. In order to participate in a conversation, learners must know how to build proper sentences. It depends on the ability of the student to modify the structure and identify proper grammatical forms from inappropriate one. Grammar is useful for learning the right approach to becoming fluent in a language both orally and in writing.
Pronunciation
The term "pronunciation" describes how words are traditionally or formally spoken. That remark implies that pronunciation is the method through which students produce sentences clearly when speaking. It is concerned with the phonological process, which is the set of parts and rules that make up grammar and define how sounds vary and pattern within a language. Students can talk more clearly by pronouncing their words while they speak. When a pupil has clear pronunciation and intonation, even with minimal vocabulary and grammar, they are able to communicate successfully.
Vocabulary
The proper diction that is employed in communication is referred to as vocabulary. One cannot properly communicate or express their ideas in both oral and written form without possessing a suitable vocabulary. Another obstacle that prevents language learners from acquiring a language has a small vocabulary. Without grammar, only a little can be expressed, but without vocabulary, nothing can be communicated. A large vocabulary is necessary for effective second language usage because, without it, we cannot put the structure and function we may have learned for understandable communicative use to use. One may argue that Vocabulary is a major factor in effective communication.
Comprehension
Comprehension is the capacity to recognise and interpret conversational patterns and construct representations of the meaning of phrases. Since comprehension of a second language cannot be directly observed, it must be derived from verbal and nonverbal cues, through the use of tools, or by one's intuition. Comprehension denotes the fact that individuals fully comprehend the essence of the study activity, even when methods are technical and risky.
In conclusion, it is clear that comprehension refers to the speakers' understanding of what they are saying to the listeners to prevent information misunderstandings. Its other purpose is to facilitate the listeners' ability to understand the speaker's information readily.
Fluency
Fluency is the ability to speak accurately and naturally without any pauses. One of the goals of many language learners is to talk with fluency. When a teacher wishes to assess a student's fluency during the teaching and learning process, the trainer gives them the freedom to speak their minds without being interrupted. The goal is to improve pupils' ability to talk clearly and comfortably. Since it is believed that too much correction disrupts the conversational flow, the teacher does not correct students right away. The ability to speak at a moderate pace with few pauses or fillers is a sign of fluency. These signs show that the speaker doesn't need to spend much time looking up the language components required to convey the message.
If one has access to the right learning resources, one can easily overcome the issues listed above. Students can tackle these difficulties and gain confidence in their communication skills by taking classes at the FITA Academy's Spoken English in Coimbatore. In order to fulfil their professional goals, students receive customised course materials from our skilled experts who aid them in communicating flawlessly.
Methods of learning Adopted at FITA Academy
Self-learner Method — We make sure that our students understand each word's actual meaning in addition to teaching them how to speak, which helps them understand the value of both spoken and written language.
Video-based method — Videos are an excellent teaching tool that can be used to help students understand the entire word-building process as well as other subjects in a formative manner. Watching a video presentation is far more effective than reading a book when learning is still developing.
Study Resources — We offer a range of study resources to aid students in building on what they learn in our Best Spoken English Class in Coimbatore. Depending on how long the course is, several study material packages are offered.
Audio-visual presentations —We use audio-visual techniques to demonstrate English grammatical usage and conventions. These techniques have been shown to be quite effective in helping kids understand the English language.
Live chat sessions — During these talks, we describe the mistakes students make and provide guidance on how to avoid them going forward. Your mistakes will be immediately corrected by our teachers in an effort to make learning simple and beneficial for you. FITA Academy's Spoken English in Coimbatore will provide you with conceptual coaching to help you achieve your goal.
Workshops — All year long, we host workshops. Here, the students speak face-to-face with our certified trainers as they discuss a range of language-related topics, including vocabulary, pronunciation, figures of speech, and idioms.
Grammar exercises — For each class, our trainers create a variety of activities to develop further the concepts being taught. Crossword puzzles, grammar drills, fill-in-the-blank drills, and other exercises are among these activities. These games are designed to reinforce everything the students have learnt so far.
Weekly assignments — Every week, homework is provided to students to ensure that they apply what they have learnt so far into practice.
Mock Tests — We provide sample papers and conduct mock exams so that students can get ready for real-world exams on the same subject. As a result, students have complete choices in how they want to study for their exams.
The trainers in this program are experts who have years of experience helping students develop their English-language proficiency. They ensure to provide the most recent approaches and ideas to help pupils stay current with speech trends. The goal of FITA Academy is for our students to become fluent language users. Our Spoken English classes in Coimbatore incorporate crucial strategies for the growth of your vocabulary and grammar. Innovative and effective methods are used to teach the course's exercises. Regular assignments, tests, and hands-on activities are all part of them, and they help you become more competent and confident. They support the development of both interpersonal and impersonal interactions.
Read more