Course Highlights & Why Content Writing Courses in Coimbatore at FITA Academy?
Our Content Writing Course in Coimbatore at FITA Academy aims to help participants become proficient in writing for various audiences and platforms.
By offering practical training, we incorporate the best and most recent tricks and tactics in the field of content writing.
In order to better prepare students for the challenges of the real world, our course curriculum has been updated to fit the needs and requirements of content writing across genres.
Our Content Writing Courses in Coimbatore offer a thorough knowledge of the various platforms, mediums, and writing styles to ensure expertise in content writing.
The training programs at FITA Academy provide participants with a flexible schedule. They have the option of enrolling in offline or live online classes.
Weekday and weekend classes are offered for the convenience of the students. Fast-track classes are also offered for effective and quick learning.
Our study resources incorporate many content writing tools and approaches to enable thorough learning.
Content Writing Training in Coimbatore has partnered with 1,500+ small and medium-sized organisations and provides 100% placements.
Read more
Upcoming Batches
| | | | |
| --- | --- | --- | --- |
| 05-06-2023 | Weekdays | Monday (Monday - Friday) | |
| 08-06-2023 | Weekdays | Thursday (Monday - Friday) | |
| 10-06-2023 | Weekend | Saturday (Saturday - Sunday) | |
| 17-06-2023 | Weekend | Saturday (Saturday - Sunday) | |

Classroom Training
Get trained by Industry Experts via Classroom Training at any of the FITA Academy branches near you
Why Wait? Jump Start your Career by taking the Content Writing Training in Coimbatore !
Instructor-Led Live Online Training
Take-up Instructor-led Live Online Training. Get the Recorded Videos of each session.
Travelling is a Constraint? Jump Start your Career by taking the Content Writing Online Course!
Have Queries? Talk to our Career Counselor
for more Guidance on picking the right Career for you!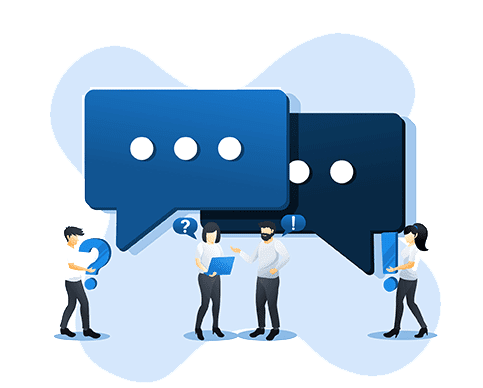 Trainer Profile
Our expert trainers have over 8+ years of practical expertise working in the field of content creation.
Trainers of the Content Writing Course in Coimbatore upskill the participants on improving their writing style and attracting customers by providing regular guidance and insightful criticism.
Our trainers encourage our participants to produce creative content and assignments so that they can gain confidence in their writing and communication skills.
Mentors at FITA Academy provide students with hands-on training using various tools that help them grasp different writing styles and methods.
To ensure student centred-classes, our trainers encourage participation and maintain interactive classes.
Our expert trainers of the Content Writing Courses in Coimbatore impart the necessary skills and strategies required to succeed as a content writer.
They also provide guidance in acing interviews by conducting mock sessions and sharing their experiences.
Features
Real-Time Experts as Trainers
At FITA Academy, You will Learn from the Experts from industry who are Passionate in sharing their Knowledge with Learners. Get Personally Mentored by the Experts.
LIVE Project
Get an Opportunity to work in Real-time Projects that will give you a Deep Experience. Showcase your Project Experience & Increase your chance of getting Hired!
Certification
Get Certified by FITA Academy. Also, get Equipped to Clear Global Certifications. 72% FITA Academy Students appear for Global Certifications and 100% of them Clear it.
Affordable Fees
At FITA Academy, Course Fee is not only Affordable, but you have the option to pay it in Installments. Quality Training at an Affordable Price is our Motto.
Flexibility
At FITA Academy, you get Ultimate Flexibility. Classroom or Online Training? Early morning or Late evenings? Weekdays or Weekends? Regular Pace or Fast Track? - Pick whatever suits you the Best.
Placement Support
Tie-up & MOU with more than 1,500+ Small & Medium Companies to Support you with Opportunities to Kick-Start & Step-up your Career.
Content Writing Certification Training in Coimbatore
About Content Writing Certification Training in Coimbatore at FITA Academy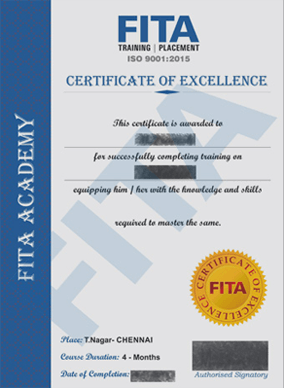 Content Writing Certification Training in Coimbatore
A certificate from Content Writing Training in Coimbatore will provide you credibility not just in your native country but also worldwide. In the modern world, writers are needed in every sector of business. The writing industry is growing by the day. Many corporations from around the world have started outsourcing people and organisations to India in an effort to match their content needs. A certification in content writing will help your career. It enhances your résumé and helps you hone your talents.
A content writing certification will also help you locate new work opportunities and open up a lot of other doors for you. With certification, you have a lot of learning potential. You will gain experience using a variety of SEO content tools and aid in enhancing your creative writing skills. Our Content Writing Courses in Coimbatore help our participants gain access to vast knowledge. It motivates them to do research and produce material that is suitable for a variety of assignments. It feeds their ideas by providing new information every day.
Have Queries? Talk to our Career Counselor
for more Guidance on picking the right Career for you!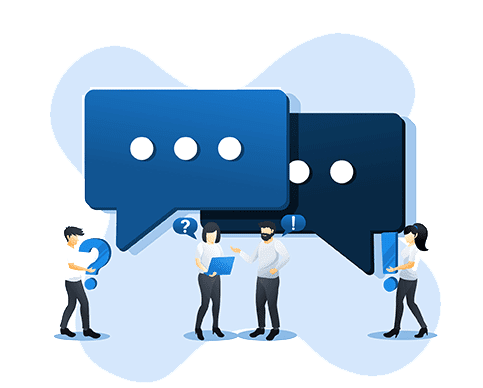 Job Opportunities After Completing Content Writing Courses in Coimbatore
There is a need for competent content writers in the current digital era. Content is essential to generating awareness and high-quality leads that support steady sales development. A website's content can potentially draw visitors who will effectively convert to leads and, eventually, sales after reading carefully planned and executed material. As the worth of the assignment becomes more apparent, more content writing jobs are being outsourced to India.
India has reaped significant benefits from this industry, which employs tens of thousands of people nationwide and is pushed. According to industry watchers, India is now the country where the majority of employment for foreign-sourced content writers is outsourced. It is also said that the content writing sector is growing at a rate of about 30%. That is the primary reason why the demand for professional content writers has recently risen. Content writers in India have a lot of opportunities. Reputable businesses like The Hindu, Infosys, TCS, Microsoft, Zoho, and others hire content writers.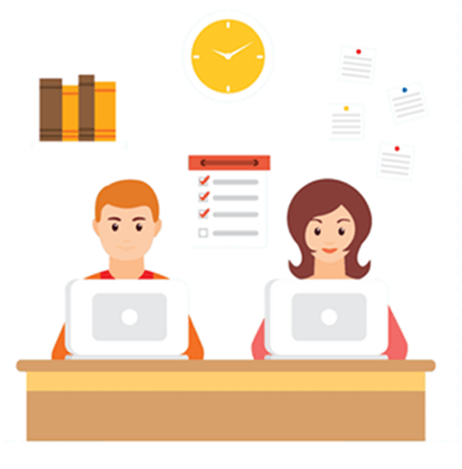 Candidates will also get the opportunity to collaborate with prominent e-learning organisations in their outsourcing offices in India. You can develop your career by mastering a range of content-writing methods. Over 7000+ content writing-related positions are now available across multiple job portals, though this number is subject to increase with time.
xCopywriting, scriptwriting, marketing, content management, content editing, and more are just a few of the career types available. In India, A content writer earns an annual salary of around Rs. 2 lakhs. For the same, a content writer makes about $61k on a global scale. These numbers can vary depending on experience, region, organisation, and skills. You may be certain of a promising career with FITA Academy's Content Writing Courses in Coimbatore.
Read more
N
Nisha Kandasamy

I have completed my Content Writing Course in Coimbatore at FITA Academy. Before enrolling in this course, I had a lot of trouble making my articles stand out. I received the best advice from the trainers on how to apply various strategies. After earning my certification, I can now create appealing content with ease. I appreciate the staff and trainers for providing me with the best training.
S
Shivangi

I enrolled in the FITA Academy's Content Writing Courses in Coimbatore. I particularly enjoyed how engaging the classes were. My trainers were well-versed in writing and provided numerous activities that helped me understand all the facets of writing thoroughly. Additionally, the staff was helpful and friendly, and they assisted with my placement process.
D
Dhanya K

FITA Academy was a life-changing experience for me. I acquired hands-on experience writing blogs, media articles, and scripts while attending the Content Writing Training in Coimbatore. I felt welcomed by all of the trainers, who pushed me to perform to the best of my ability. After passing my certification, I was hired as an SEO Content Writer by a reputable MNC.
S
Sai Ram

I finished my Content Writing Training at FITA Academy. The trainers were always ready to clear any of my doubts then and there. I had a good experience and learned a lot throughout my study period. I'm looking forward to putting these skills to use in my profession and personal life.
A
Andrew Joshua

Now that I am done with my training, I can vouch for FITA Academy as being the Best Content Writing Course in Coimbatore. I learned a lot about the many kinds of content writing and used them in my everyday life. I was encouraged to participate in a variety of tasks by the trainers, who always motivated me to try new things. I currently work in a publishing firm, thanks to the trainers and staff at FITA Academy.
Have Queries? Talk to our Career Counselor
for more Guidance on picking the right Career for you!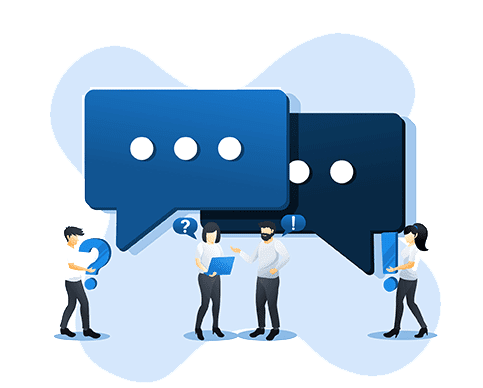 Content Writing Courses in Coimbatore Frequently Asked Question (FAQ)
How are the classes conducted at FITA Academy?

Content Writing Course in Coimbatore at FITA Academy offers a customised schedule for our students. They can take up offline and online classes in the comfort of their home. Fast-track classes are also available for those who wish to have speedy learning in case of any time constraints. Additionally, each batch will encompass a maximum of 5 students to ensure interactive and student-centred classes.

Does FITA Academy provide weekend classes?

Yes. FITA Academy provides a flexible and personalised schedule according to the needs and convenience of the students. We provide weekend and weekday classes for our Content Writing Courses in Coimbatore.

Where can I find more information about the Content Writing Course in Coimbatore?

For any queries or concerns, candidates may get in touch with our team at FITA Academy, who are available at all times during office hours. You can contact the team through mail or request a callback from our website.
Read more
Additional Information
A content writer is an expert who produces captivating and informative articles to help firms promote their products. They write on a variety of themes and generate the best written and graphic content they can, from blog articles to press releases. The responsibilities of the content writer include conducting extensive research on topics related to the sector, developing ideas for novel content forms, editing, and proofreading articles. They create high-quality work that connects with readers, attracts clients, and improves brand awareness. Our Content Writing Courses in Coimbatore at FITA Academy give students practical experience in producing thorough material while also assisting them in developing their skill sets.
A content writer's job is to produce any type of online content, including blogs, articles, scripts, social media postings, and more. They should be more proficient in writing and speaking the language. Most content writing involves planning, creating, and editing specific content. It is certainly worth the extra work to create blog posts, how-to guides, whitepapers, or any other sort of content for marketing because it generates more leads than PPC. To attract viewers and followers, concentrate on creating high-quality content that is relevant to your target market. In order to boost visibility and promote participation, they also post the content on the right social media channels.
Forms of Content Writing
Blogging
Blogging is an important aspect of content creation. The SEO rankings of your website are aided by blog postings since search engines prefer websites that regularly publish new content. In order for your blog to rank highly when users conduct searches, you should pick a selection of potent keywords to include in your articles. It takes some investigation to comprehend the lingo your potential clients employ when hunting for answers to their problems. Blogging can cover a range of topics and employ a range of writing styles, depending on the topic and the business's goals. Your blog posts should be more casual and welcoming, with the overall goal of instructing, educating, and entertaining readers.
Copywriting
Copywriting is one of the most important aspects of branding and marketing. The creation of persuasive material, often known as copywriting, inspires or motivates others to do a particular action. Copywriters construct sentences that motivate readers to act. Although there are many different types of copywriting, they all begin with a specific target's study and understanding of their needs and wants. The students learn how to establish a connection with the audience, show that they comprehend their issue, and provide a solution as part of the Content Writing Courses in Coimbatore.
Social Media Content
Social media content includes all types of social media content. People and organisations create social media content for platforms such as Facebook, Instagram, and Twitter. These platforms are appealing to organisations in particular because they allow more direct user interactions than traditional marketing tactics. Social media content may play a significant role in a company's entire content marketing strategy. Content on social media sites is usually more effective than traditional advertising due to its proximity to the user and large viewership. Guides and tutorials rank among the most popular types of social media content. Quizzes, contests, and raffles are other forms of social media material that encourage participation and help create devoted clients. With our Content Writing Training in Coimbatore, you will have a deep knowledge of social media content writing through hands-on experience.
Email Writing
Email marketing is a powerful marketing channel that makes use of email to promote the products or services your business provides. Digital marketing also includes email marketing. By including email marketing as one of your strategies, it can help raise client knowledge of your most recent releases and deals. It can also be very crucial to your entire marketing plan to use several types of marketing emails for lead generation, brand awareness, relationship-building, and customer interaction in-between purchases.
Technical Writer
A technical writer specialises in making difficult technical knowledge understandable to non-technical audiences. These writers cover the more intricate details of product details and specifications. These authors take a methodical, careful approach. They will successfully display your goods to consumers with non-technical expertise, so they understand its features, whether they are creating manuals, guides, or FAQs. At the Content Writing Course in Coimbatore, our skilled trainers comprehensively explain the technology, how to use and develop it, as well as the stages, components, internal working process, and mechanics.
SEO Content
The phrase SEO, or search engine optimisation, refers to a method used to increase website traffic by strengthening a website's rank in search engine results pages. A general definition of SEO content is any sort of content that helps the user in some way, whether it be by informing, entertaining, or addressing an issue. Writing SEO content entails planning, creating, and optimising content with the primary goal of moving up search engine results pages.
Industries with a Demand for Content Writers
Media Industry
The media industry employs many content writers, and they act as the backbone of any television and Internet programme. Within the industry, they also go by the names of producers or scriptwriters. The latest news and updates that are posted on a news website and portal may also require the assistance of content writers. Basic knowledge of SEO will be beneficial to a content writer because it is now critical for all news websites in the competitive online market.
PR Industry
The PR (Public Relations) industry needs content writers for activities including press releases, creating materials for various customers, pitch notes, articles, blogs, and more. Content writers who want to work in this industry have the opportunity to develop both the public relations and content skills required for employment in the PR business. Being able to go to professional gatherings is another benefit of working for a PR company.
IT Industry
A content writer is required by the IT industry to supply technical information to firms in line with their requirements. Despite the misconception among students that there aren't as many career alternatives, there is still plenty of work for content writers to go around. One of the many areas of the IT business that primarily relies on content writers is cybersecurity. Every cybersecurity company has a blog on their website where the author uses the platform to enlighten visitors about the cybersecurity standards that must be met by all companies, organisations, employees, or the entire country.
Digital Marketing
Content writers are employed by digital marketing organisations for a variety of positions in these businesses, such as email marketing, blog articles, and SEO marketing. Emails were sent to a substantial number of recipients by the content writer, who also created marketing content. Some companies pay digital marketers to promote their websites, necessitating the use of SEO (Search Engine Optimization) writers that work for the creative content generator. Our Digital Marketing Course in Coimbatore introduces students to a variety of marketing tactics that incorporate content.
E-Commerce Industry
Content writers are in great demand by e-commerce companies to review and describe their products. Online goods are sold on reputable commercial marketplaces like Flipkart, Myntra, eBay, Snapdeal, Amazon and others. Customers often check product descriptions and reviews before making a purchase rather than relying solely on product photos. Your skills in content writing and your creativity will be put to use by the e-commerce business in the creation of short videos.
FITA Academy provides the Best Content Writing Course in Coimbatore, with participants having a 100% success rate in clearing all certification exams. Our faculty team is made up of industry professionals who are experts in their disciplines. They assist students at every stage of the learning process by giving constant direction and feedback. Our course curriculum incorporates the most recent methods and tools to give students an edge and encourage creative writing. Enrol in our Content Writing Courses in Coimbatore to learn this craft thoroughly and become proficient in creating attractive periodicals.