Course Highlights & Why German Classes in Madurai at FITA Academy?
At FITA Academy, we incorporate the Global DELF syllabus into our German course. We offer comprehensive training for all levels, from A1 to C2.
The curriculum and modules are designed to help students excel in important certification programs and demonstrate their proficiency on the CEFR scale.
Our German classes aim to introduce students to German literature and art and focus on the correct usage of German vocabulary and grammar.
Additionally, we will provide comprehensive training to enhance the skills of students in speaking, reading, listening and writing German.
Our German Classes in Madurai offer practical tasks and assignments to enhance real-world proficiency that is aimed at helping students manage their interactions in social situations.
We offer a flexible class schedule, with online, offline, weekend and weekday sessions available.
Regular mock tests are conducted to help students achieve high grades in German Certification Exams.
Additionally, the German Language Course in Madurai offers strong placement assistance through its network of over 1,500+ organisations.
Read more
Upcoming Batches
| | | | |
| --- | --- | --- | --- |
| 23-09-2023 | Weekend | Saturday (Saturday - Sunday) | |
| 25-09-2023 | Weekdays | Monday (Monday - Friday) | |
| 28-09-2023 | Weekdays | Thursday (Monday - Friday) | |
| 30-09-2023 | Weekend | Saturday (Saturday - Sunday) | |

Classroom Training
Get trained by Industry Experts via Classroom Training at any of the FITA Academy branches near you
Why Wait? Jump Start your Career by taking the German Training in Madurai!
Instructor-Led Live Online Training
Take-up Instructor-led Live Online Training. Get the Recorded Videos of each session.
Travelling is a Constraint? Jump Start your Career by taking the German Online Course!
Have Queries? Talk to our Career Counselor
for more Guidance on picking the right Career for you!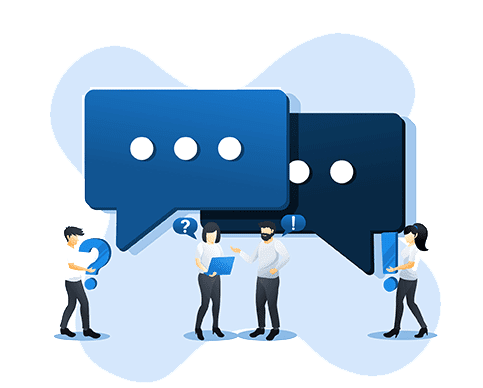 Trainer Profile
Trainers at FITA Academy are highly skilled German professionals with native fluency and have over 8+ years of experience in teaching and conversing in foreign languages.
Our German classes in Maduraiare updated with the latest curriculum to guarantee your professional success.
Our certified trainers help students align their professional aspirations with their German language study for growth and prosperity.
FITA Academy mentors provide the best resources, such as curated course materials and books, to assist students in improving their German communication skills.
They put in the effort and time to develop and enhance the vocabulary, grammar, native-like fluency and German accents of our students.
Trainers ofGerman language Classes in Maduraigive equal importance to the advancement of students' writing, speaking, reading, and listening skills.
They also provide additional assistance in improving interpersonal skills to ace interviews and clear the Goethe-Zertifikat exams.
Features
Real-Time Experts as Trainers
At FITA Academy, You will Learn from the Experts from industry who are Passionate in sharing their Knowledge with Learners. Get Personally Mentored by the Experts.
LIVE Project
Get an Opportunity to work in Real-time Projects that will give you a Deep Experience. Showcase your Project Experience & Increase your chance of getting Hired!
Certification
Get Certified by FITA Academy. Also, get Equipped to Clear Global Certifications. 72% FITA Academy Students appear for Global Certifications and 100% of them Clear it.
Affordable Fees
At FITA Academy, Course Fee is not only Affordable, but you have the option to pay it in Installments. Quality Training at an Affordable Price is our Motto.
Flexibility
At FITA Academy, you get Ultimate Flexibility. Classroom or Online Training? Early morning or Late evenings? Weekdays or Weekends? Regular Pace or Fast Track? - Pick whatever suits you the Best.
Placement Support
Tie-up & MOU with more than 1,500+ Small & Medium Companies to Support you with Opportunities to Kick-Start & Step-up your Career.
German Certification Language Course in Madurai
About German Certification Language Course in Madurai at FITA Academy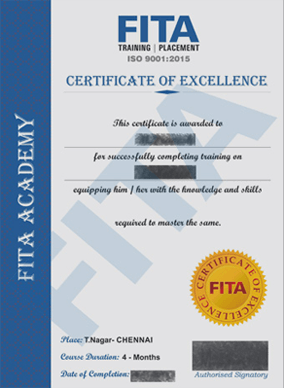 German Certification Language Course in Madurai
German certification demonstrates an individual's language proficiency to potential employers, universities, and other institutions. It indicates that the individual has a certain level of understanding of the language, which is often a prerequisite for certain jobs and academic programs. Most German universities require international students to demonstrate a certain level of proficiency in German before they can be admitted.
Additionally, German Certification from our German language Course in Maduraican open up opportunities to work or study in Germany or other German-speaking countries. Many countries require individuals to demonstrate their proficiency in the language of the host country before they can obtain a visa or residency permit. German certification can, therefore, increase an individual's chances of obtaining these documents.
Our expert trainers of German classes in Madurai will guide you in successfully completing the Goethe-Zertifikat assessment, which is a worldwide certification for the German language. The certification comprises six levels that evaluate your level of proficiency, starting from Level 1, which is the most elementary, to Level 6, which is the highest. The levels are as follows:
Level 1 – German A1 Certification
Level 2 – German A2 Certification
Level 3 – German B1 Certification
Level 4 – German B2 Certification
Level 5 – German C1 Certification and
Level 6 – German C2 Certification
Multinational corporations and international organisations typically mandate their staff to have competence in multiple languages, and there is frequently a high demand for the German language. By demonstrating proficiency in the language, individuals can expand their networks, travel to German-speaking countries, and communicate with German-speaking colleagues or clients. Obtaining a German certification from FITA Academy will aid individuals in demonstrating their proficiency in the language and increase their chances of being hired or promoted.
Have Queries? Talk to our Career Counselor
for more Guidance on picking the right Career for you!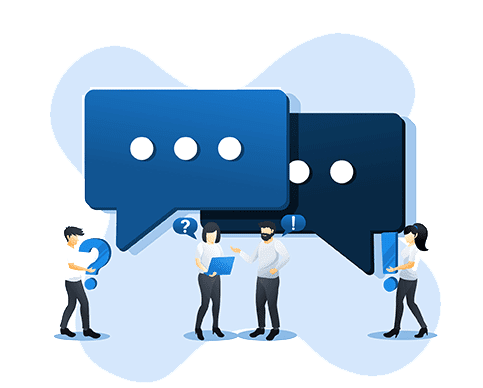 Job Opportunities After Completing German Classes in Madurai
The German language is widely spoken and in high demand across various industries worldwide. Language proficiency can open doors to numerous job opportunities and career growth. Industries that hire German-certified individuals include education, healthcare, finance, engineering, tourism, human resources, manufacturing, and technology. The European Union institutions, German companies, and embassies also prefer German-certified individuals.
The demand for German speakers is particularly high in industries that conduct business with German-speaking countries. Job roles for German-certified individuals can vary widely, including roles in translation, interpretation, customer support, teaching, research, business development, sales, and marketing. Some job titles that require proficiency in the German language are German Language Specialist, German Translator, International Business Development Manager, Customer Support Representative, German Language Teacher, and International Marketing Manager. By taking German language classes in Madurai, you can improve your language skills and impress prospective employers.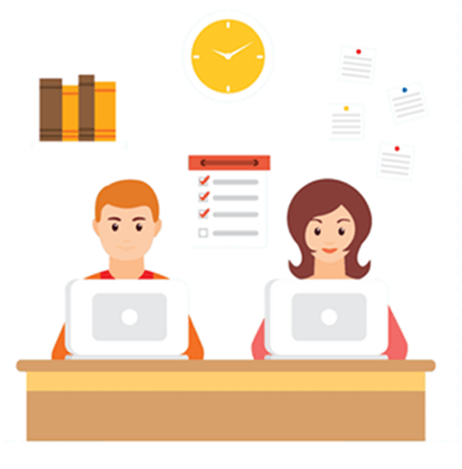 The salary range for German-certified individuals can vary depending on several factors, including industry, job role, location, and experience. The average salary for a beginner German language teacher is between Rs. 5,48,800 to Rs. 6,40,000 per year, whereas for a German language interpreter or translator, the yearly income can range from Rs. 7,50,000 to Rs. 8,50,000.
There is currently a high demand for qualified professionals such as professors, lecturers, translators, content writers, and proofreaders both in India and abroad, with the potential to earn a substantial salary ranging between Rs. 5,50,000 and Rs. 6,50,000 per year. Globally, a specialist in the German language can anticipate earning approximately $76,000 annually. As one gains more work experience and proficiency in the language, the annual remuneration is likely to increase.
Read more
P
Pratish

FITA Academy provided me with the Best German Classes in Madurai, which has been highly beneficial for my career. I gained comprehensive training and study materials during my time here. I can now effectively communicate with German speakers and engage with officials. The FITA Academy staff has greatly assisted me in adapting to my new German environment with minimal culture shock.
E
Ezhil

I completed my German classes in Madurai at FITA Academy. My trainers were fluent in the language, and their native accents did not affect their German pronunciation. Their teaching methods were enjoyable and informative, which greatly improved my German language skills. I'm pleased with the results I obtained with the time and effort invested in this course.
A
Amritha R

I am employed as an HR specialist at a German multinational corporation. In order to progress in my career and gain more opportunities, I recognised the need to learn the German language. I enrolled in German courses in Madurai at FITA Academy. After completing the A1 level, I am now preparing for the A2 level examination. I highly recommend FITA Academy for its exceptional German training.
M
Mithula

I achieved proficiency in German at the A1 and A2 levels through my training at FITA Academy. Their German language course in Madurai was taught by highly qualified trainers. My trainer provided simple methods and frequently reviewed our progress, making it easy for me to understand and acquire a solid grasp of the German language.
G
Gowri Sree

I have been participating in FITA Academy's German language classes in Madurai. I was particularly impressed with the proficiency of my German instructors, whom I could reach out to at any given time to clarify my doubts. I was able to get closure in German culture through various real-time exercises and assignments. Furthermore, the staff was friendly and hospitable, making my experience even more pleasant.
Have Queries? Talk to our Career Counselor
for more Guidance on picking the right Career for you!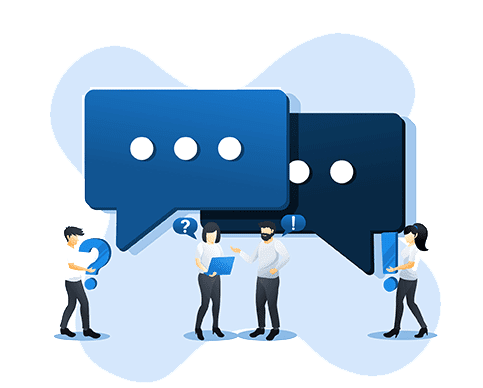 German Classes in Madurai Frequently Asked Question (FAQ)
Additional Information
German is the official language of Germany, Switzerland, Liechtenstein, Austria, and parts of Italy, Belgium, and Luxembourg. With over 100 million native speakers and an additional 80 million people who speak it as a second language, it is one of the most widely spoken languages in the world. Learning German can open up many opportunities, both professionally and personally.
German is widely considered to be one of the most challenging languages to learn among all commonly spoken languages. Its vocabulary and grammar are considered to be particularly difficult. Although German may appear relatively easy to learn at first due to its resemblance to English in terms of vocabulary and letters, as one progresses, it becomes increasingly complex.
Over the past decade, numerous students have travelled overseas to pursue higher education, and Germany has become one of the top destinations for international students. Unlike in India, where English is widely spoken among young people, in Germany, everyday life is predominantly conducted in German.
Tips to Learning German
Immerse Yourself in the Language
Immersing oneself in the German language is considered to be one of the most efficient methods of learning it. This means listening to German music, watching German movies and TV shows, and reading German books and articles. By surrounding yourself with the language, you'll start to pick up on common phrases and pronunciation.
Practice Speaking
One of the biggest challenges in learning a new language is overcoming the fear of speaking. However, practising speaking is essential to building confidence and fluency. Try finding a language exchange partner or tutor to practise speaking with. You can also practise by talking to yourself in German or recording yourself speaking and listening back to it.
Learn Grammar in Context
Grammar is an important aspect of any language, but it can be overwhelming to try to memorise all the rules at once. Instead, try to learn grammar in context. This means learning grammar rules as they come up in conversation or in reading. By learning grammar in context, you'll be better able to remember the rules and how they apply to real-life situations.
Use Flashcards and Other Memory Aids
Flashcards and other memory aids can be helpful ways to memorise vocabulary and grammar rules. You can make your own flashcards or use apps like Anki or Quizlet. Flashcards can be especially useful for learning verb conjugations and noun genders.
Be Consistent and Persistent
As mastering a new language requires considerable time and dedication, it's essential to maintain a regular and persistent practice routine. If you have a small window of time available, make sure to utilise it by either revising your vocabulary or practising your speaking skills. Soon you will start to see progress over time.
Why learn the German Language?
Business Opportunities
Germany possesses one of the biggest economies globally, and corporations based in Germany wield significant influence in international business. By learning German, you can open up new opportunities for your career, including the ability to work for German companies or to do business with German-speaking clients. Being able to speak German also gives you an advantage when competing for jobs in industries such as engineering, finance, and science.
Job Opportunities in Germany
Germany has a highly skilled labour force, and many industries in Germany are facing shortages of skilled workers. By learning German, you can improve your chances of finding a job in Germany that offers numerous benefits, including high wages, excellent working conditions, and a high quality of life.
Higher Education
Over the past decade, numerous students have opted to pursue higher education in foreign countries. Among these countries, Germany has a notably high percentage of international students. Learning German can enhance your chances of being accepted into these universities and enable you to integrate seamlessly with the local community. Furthermore, students in Germany can take advantage of various financial aid programs, including scholarships.
Academic and Research Opportunities
Germany has some of the most prestigious universities and research organisations. By learning German, you can access a wealth of knowledge in fields such as engineering, medicine, and philosophy. Many research papers and academic publications are written in German, and by learning the language, you can gain a deeper understanding of these subjects and pursue academic and research opportunities in Germany and other German-speaking countries.
Cultural Understanding
Germany has a diverse cultural legacy that includes significant advancements in areas such as literature, philosophy, art, and music. Germany is renowned for its rich cultural heritage, as well as its dark history. Some of the most famous artists came from Germany, such as Beethoven, Bach, Thoman Mann, Polke, and Gunther Grass. Having knowledge of the German language can provide you with firsthand insight into authentic German culture and literature. You can gain a deeper understanding and appreciation of German culture by learning German. You can also communicate with Germans more effectively and build stronger relationships with people from German-speaking countries.
Travel and Tourism Sectors
Germany is a popular tourist destination, with attractions such as the Berlin Wall, the Neuschwanstein Castle, and the Rhine River. You can have a more authentic and enjoyable travel experience by learning German. You can also communicate more effectively with locals and navigate the country more easily. This allows one to fully enjoy their travels, not only in German-speaking countries but also in other Eastern European countries where German may be spoken. Additionally, German tourists in India highly value having a tour guide who speaks their language, which creates job opportunities in the tourism industry for bilingual individuals. Fluency in English is particularly important for those seeking employment in this field.
Personal Growth
Acquiring a new language is an excellent method to push your limits and broaden your perspectives. It can also improve your cognitive abilities, including memory, attention, and problem-solving. By learning German, you can gain confidence in your abilities and feel a sense of accomplishment.
Access to Media
Germany has a vibrant media scene, with numerous newspapers, magazines, and TV stations. By learning German, you can access these media outlets and stay up-to-date on current events in Germany and the rest of the German-speaking world. You can also enjoy German-language films, TV shows, and music, which can expand your cultural horizons.
At FITA Academy, we offer a blended German Language Course in Madurai designed to equip students with a comprehensive understanding of the language. This course aims to facilitate the meaningful acquisition of language structures and fundamental vocabulary. Our instructors create a conducive learning environment and offer personal motivation to facilitate rapid improvement in your German language abilities. The course comprises a variety of modules, with equal focus on sentence structure, pronunciation, vocabulary, grammar, translation and conversational practice.
Our German Classes in Madurai incorporate the most recent technology and instructional methods to deliver exercises. The course highlights key concepts that aid students in differentiating between the social, economic, and cultural tendencies of native German speakers. We provide frequent practice, evaluation, hands-on exercises, and interactive techniques to help you become comfortable with the course and beyond. Learning German is a necessity for those who wish to relocate to Germany. Join FITA Academy to receive expert guidance on how to excel in the German language and plan your future career goals with the help of our trainers.
Read more