Course Highlights & Why choose German Classes in Trichy at FITA Academy?
FITA Academy curriculum integrates the Global DELF syllabus into our German course, providing comprehensive training for all levels from A1 to C2.
Our course materials and modules are designed to help students excel in important certification programs and showcase their proficiency on the CEFR scale.
Our German Classes in Trichy provide students with extensive knowledge about German literature and art while focusing on the correct usage of German vocabulary and grammar.
In addition, we provide extensive training to improve students' speaking, reading, listening and writing skills in German.
Practical tasks and assignments are also included to enhance real-world proficiency, allowing students to handle social situations with ease.
We offer a flexible class schedule, with online, offline, weekend and weekday sessions available.
Regular mock tests are conducted to help students achieve high grades in German Certification Exams.
Furthermore, our German Language Course in Trichy provides strong placement assistance through our network of over 1,500+ organisations.
Read more
Upcoming Batches
| | | | |
| --- | --- | --- | --- |
| 02-11-2023 | Weekend | Saturday (Saturday - Sunday) | |
| 04-12-2023 | Weekdays | Monday (Monday - Friday) | |
| 07-12-2023 | Weekdays | Thursday (Monday - Friday) | |
| 09-12-2023 | Weekend | Saturday (Saturday - Sunday) | |

Classroom Training
Get trained by Industry Experts via Classroom Training at any of the FITA Academy branches near you
Why Wait? Jump Start your Career by taking the German Training in Trichy!
Instructor-Led Live Online Training
Take-up Instructor-led Live Online Training. Get the Recorded Videos of each session.
Travelling is a Constraint? Jump Start your Career by taking the German Online Course!
Have Queries? Talk to our Career Counselor
for more Guidance on picking the right Career for you!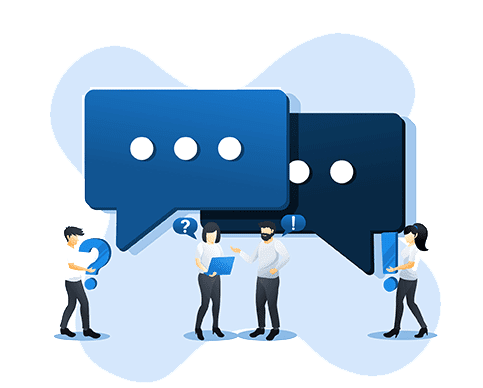 Trainer Profile
FITA Academy trainers are highly skilled German professionals who are native speakers and have more than 8+ years of experience in teaching and communicating in foreign languages.
Our German Language Course in Trichy incorporates the latest curriculum to ensure that our students achieve professional success.
Our certified trainers assist students in aligning their German language study with their professional goals, leading to growth and prosperity.
FITA Academy mentors offer excellent resources, including carefully selected course materials and books, to help students improve their German communication skills.
They devote their time and effort to enhancing our student's vocabulary, grammar, native-like fluency and German accents.
The trainers of our German Language Classes in Trichy give equal importance to the development of student's reading, writing, listening and speaking skills.
Additionally, they provide extra support to help students improve their interpersonal skills, excel in interviews and pass the Goethe-Zertifikat exams.

Learn at FITA Academy & Get Your
Dream IT Job in 60 Days
like these Successful Students!
Features of German Classes in Trichy at FITA Academy
Real-Time Experts as Trainers
At FITA Academy, You will Learn from the Experts from industry who are Passionate in sharing their Knowledge with Learners. Get Personally Mentored by the Experts.
LIVE Project
Get an Opportunity to work in Real-time Projects that will give you a Deep Experience. Showcase your Project Experience & Increase your chance of getting Hired!
Certification
Get Certified by FITA Academy. Also, get Equipped to Clear Global Certifications. 72% FITA Academy Students appear for Global Certifications and 100% of them Clear it.
Affordable Fees
At FITA Academy, Course Fee is not only Affordable, but you have the option to pay it in Installments. Quality Training at an Affordable Price is our Motto.
Flexibility
At FITA Academy, you get Ultimate Flexibility. Classroom or Online Training? Early morning or Late evenings? Weekdays or Weekends? Regular Pace or Fast Track? - Pick whatever suits you the Best.
Placement Support
Tie-up & MOU with more than 1,500+ Small & Medium Companies to Support you with Opportunities to Kick-Start & Step-up your Career.
German Certification Language Course in Trichy
About German Certification Language Course in Trichy at FITA Academy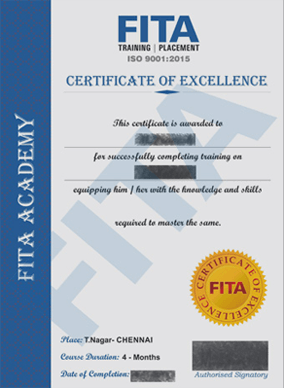 German Language Certification Course in Trichy
Certification in the German language shows a person's language expertise to potential employers, academic institutions and other organisations. It signals that the person possesses a particular level of comprehension of the language, which is often a requirement for certain job roles and academic programs. To get admission to most German universities, international students must demonstrate a specific level of proficiency in German.
Furthermore, FITA Academy's German Language Course in Trichy provides German certification, which can offer opportunities to study or work in Germany or other German-speaking countries. Many nations mandate that individuals demonstrate their language proficiency before they can obtain a visa or residency permit in the host country. Therefore, possessing German certification can increase the chances of acquiring these documents.
It's common for multinational companies and international organisations to require their employees to have proficiency in several languages, with a significant need for the German language. If someone can show that they are skilled in German, they can widen their connections, visit German-speaking nations and communicate better with colleagues or customers who speak German. FITA Academy's German certification can help people display their fluency in the language, enhancing their chances of getting hired or advancing in their careers.
Our skilled trainers for the German Language Course in Trichy will assist you in successfully completing the Goethe-Zertifikat exam, which is a global certification for the German language. This certification includes six levels that assess your proficiency, ranging from Level 1, which is the most basic, to Level 6, which is the most advanced. The certification levels are as follows:
Level 1 – German A1 Certification
Level 2 – German A2 Certification
Level 3 – German B1 Certification
Level 4 – German B2 Certification
Level 5 – German C1 Certification and
Level 6 – German C2 Certification
Have Queries? Talk to our Career Counselor
for more Guidance on picking the right Career for you!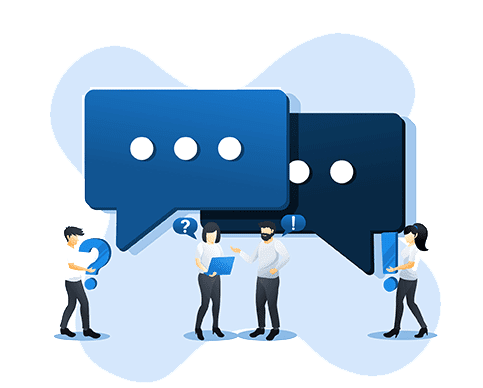 Job Opportunities After Completing The German Classes in Trichy
The German language is highly sought-after in different industries around the world and being proficient in it can open up many job opportunities and chances for career advancement. Fields that recruit individuals certified in German include healthcare, education, finance, tourism, engineering, technology, human resources and manufacturing. Certification in German is also preferred by German companies, embassies and institutions of the European Union. The need for German speakers is particularly significant in industries that engage in business with German-speaking countries.
There is a wide range of job roles available for German-certified individuals, such as translation, interpretation, teaching, customer support, research, business development, sales and marketing. There are several job positions that require proficiency in the German language, such as German Language Specialist, German Translator, International Business Development Manager, Customer Support Representative, German Language Teacher and International Marketing Manager. To enhance your language skills and make a good impression on potential employers, you can attend German Language Classes in Trichy.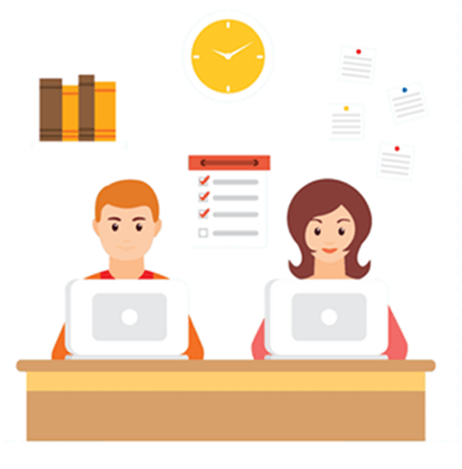 The salary of individuals who have German language certification can vary depending on different factors such as the industry, job role, location and experience. For instance, the salary for a beginner German language professor ranges from Rs. 5,48,800 to Rs. 6,40,000 per year, while for a German language interpreter or translator, it can be between Rs. 7,50,000 to Rs. 8,50,000 per year.
Currently, there is a strong need for skilled experts such as teachers, educators, writers and editors, both within India and outside, with the possibility of earning a considerable salary between Rs. 5,50,000 to Rs. 6,50,000 per year. Moreover, globally, an individual specialising in German could expect to make about $76,000 per year. As a person gains more job experience and improves their language proficiency, they may expect a raise in their yearly compensation.
Read more
S
Gayathri Murali

As an HR specialist at a multinational corporation in Germany, it was necessary for me to acquire proficiency in the German language in order to expand my career. As a result, I decided to enrol in German Courses in Trichy. I have successfully completed the A1 level and am preparing for the A2 level exam. I strongly recommend FITA Academy for its creative environment.
B
Barath

I have been attending FITA Academy's German classes and I was really impressed by the level of expertise displayed by my German teachers. They were always available to assist me with any queries I had. The practical exercises and assignments helped me gain a better understanding of German culture. Additionally, the staff were very welcoming and accommodating, which made my overall experience very enjoyable.
F
Febin Joseph

I enrolled at FITA Academy for my German Language Course in Trichy. My trainers were proficient in the language and had native german accents. They provided various teaching strategies which helped me enhance my understanding. I'm content with the outcome of the course and it was worth my time and effort.
S
Sangeetha

I received extensive training at FITA Academy before I moved to Germany. I had access to study materials that have helped me communicate effectively with German speakers and engage with officials. Thanks to the support of the FITA Academy staff, I was able to adapt to my new German environment with minimal culture shock. If you are looking for the Best German Classes in Trichy, I would definitely recommend FITA Academy.
A
Anam Firoz

I completed my A1 and A2 proficiency exams with the help of a German Language Course in Trichy. The course was taught by highly qualified trainers who used simple teaching methods and regularly reviewed our progress. This made it easy for me to comprehend and develop a strong foundation in the German language.
Have Queries? Talk to our Career Counselor
for more Guidance on picking the right Career for you!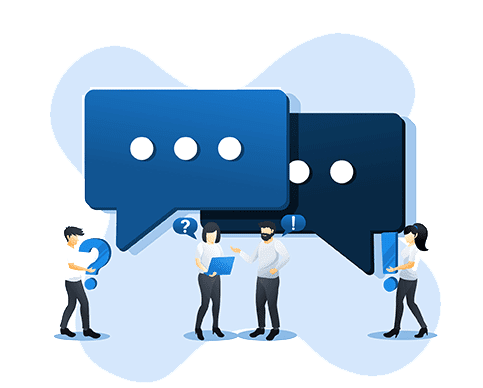 German Courses in Trichy Frequently Asked Questions (FAQs)
Additional Information
German is the official language of Germany, Switzerland, Liechtenstein, Austria and some parts of Italy, Belgium and Luxembourg. With more than 100 million people who speak it as their first language and an additional 80 million who speak it as a second language, German is one of the most widely spoken languages globally. Learning German can offer various opportunities, both personally and professionally.
Out of all the commonly spoken languages, German is widely considered to be one of the most challenging languages to learn. Its vocabulary and grammar are regarded as particularly difficult. Although German may seem relatively simple to learn initially due to its resemblance to English in terms of vocabulary and letters, it becomes increasingly complicated as one progresses.
Over the past ten years, numerous students have gone abroad to pursue higher education and Germany has become one of the top destinations for international students. Unlike India, where young people widely speak English, German is the predominant language used in everyday life in Germany.
Tips for learning the German language
Immerse Yourself in the Language – Immersion is key to learning any language. Watch German movies and TV shows, listen to German radio stations or podcasts and try to speak with native German speakers whenever possible. This will help you to become more comfortable with the language and pick up common phrases and expressions.
Use Language Learning Apps – There are a variety of language learning apps available that can help you to learn German. Some popular options include Duolingo, Babbel and Rosetta Stone. These apps typically offer interactive exercises and quizzes, as well as audio and visual aids to help you learn vocabulary and grammar.
Learn the Basics – It's important to start with the basics when learning any new language. Learn the German alphabet, numbers and common phrases and expressions. This will aid you in building a strong foundation for more advanced learning later on.
Keep Practising – Practice speaking German as much as possible. Find a language exchange partner or tutor, or join a German language group or class. The more you practice, the more confident you will become in your ability to speak German.
Focus on Grammar – German grammar can be complex, but it's important to understand the basic rules in order to speak and write correctly. Focus on learning the different verb tenses, noun genders and sentence structure. Use language learning resources such as grammar books or online tutorials to help you master the rules.
Learn Vocabulary – Vocabulary is key to understanding any language. Learn new German words every day and practice using them in context. Use flashcards, vocabulary lists and quizzes to help you memorise new words and phrases.
Have patience – Learning a new language takes time and effort. Don't expect to become fluent overnight. Be patient with yourself and focus on making steady progress. Celebrate small achievements along the way, such as learning a new phrase or understanding a complex grammar rule.
Benefits of enrolling in the German Language Course in Trichy
Career Advancement Opportunities
Learning German can open up new career opportunities, especially if you're interested in working for a company with a presence in Germany or other German-speaking countries. Many multinational corporations and organisations conduct business in German and having the language skills to communicate with clients, colleagues, or business partners can give you an advantage in the job market. Additionally, many universities and research institutions in Germany offer highly respected academic programs which can provide excellent opportunities for students and researchers.
Travel Opportunities
Learning German can enhance your travel experience in Germany and other Eastern European countries where German is spoken. It enables you to communicate better with locals and easily navigate the country, leading to a more authentic and enjoyable travel experience. Moreover, fluency in English is highly valued for job opportunities in the tourism industry, especially for tour guides catering to German tourists in India. Being bilingual provides an advantage in this field.
Higher Education
Germany is home to some of the best universities in the world and many of these universities offer courses taught in German. If you're interested in pursuing higher education in Germany, having certifications from prominent institutions such as FITA Academy's German Classes Trichy is essential. Even if you plan on studying in English, being able to communicate in German can make your daily life easier and help you make connections with locals and other international students.
Personal Development
Learning a new language is an excellent method to push yourself out of your comfort zone and foster self-improvement. Research has shown that learning a new language can improve cognitive function, memory and problem-solving skills. Additionally, learning a new language can enhance your communication skills, making it easier to connect with people from different cultures and backgrounds. Learning German can also provide a sense of achievement and pride in mastering a new skill, which can boost self-confidence and self-esteem.
Improved Access to German Language Resources
Germany is known for its contributions to the fields of science, technology and engineering and many important texts and research papers are written in German. By learning this language, you'll be able to access a wider range of resources and research in these fields. Additionally, German literature and philosophy are highly regarded around the world and reading works by German authors in their original language can provide a deeper understanding and appreciation of the material.
Cultural Enrichment
Learning German can help you appreciate and understand German culture more deeply. Germany has a rich literary tradition, with famous writers like Goethe, Kafka and Mann. Additionally, German music, art and film have had a significant impact on global culture. Being able to read, watch and listen to German content in its original language can give you a greater appreciation for these works and help you understand them in new ways.
FITA Academy offers a blended curriculum for our German Language Course in Trichy designed to equip students with a comprehensive understanding of the language. This course aims to facilitate the meaningful acquisition of language structures and fundamental vocabulary. Our instructors create a conducive learning environment and offer personal motivation to facilitate rapid improvement in your German language abilities. The course comprises a variety of modules, with equal focus on sentence structure, pronunciation, vocabulary, grammar, translation and conversational practice.
Our German Classes in Trichy incorporate the most recent technology and instructional methods to deliver exercises. The course highlights key concepts that aid students in differentiating between the social, economic and cultural tendencies of native German speakers. We provide frequent practice, evaluation, hands-on exercises and interactive techniques to help you become comfortable with the course and beyond. Learning German is a necessity for those who wish to relocate to Germany. Join FITA Academy to receive expert guidance on how to excel in the German language and plan your future career goals with the help of our trainers.
Read more