Course Highlights & Why AWS Course in Pondicherry at FITA Academy?
Students at FITA Academy will receive effective training in the fundamentals of Amazon Web Services and its platform through Amazon Web Services Training in Pondicherry.
FITA Academy offers Amazon Web Services (AWS) data ingress and egress training.
The AWS Training in Pondicherry offers a variety of batch times, including weekday, weekend, and fast-track classes.
Live, interactive online AWS training classes are conducted by instructors at Fita Academy.
Specifically designed AWS Course modules to address the needs of the present worldwide industry.
A curriculum that adhered to the need to provide thorough coverage of the various computing services provided by AWS
FITA Academy is the ideal institute to master the AWS course because we offer an industry-based course to familiarise students with industry practices.
The FITA Academy is committed to giving students the most effective training possible.
Read more
Upcoming Batches
| | | | |
| --- | --- | --- | --- |
| 23-09-2023 | Weekend | Saturday (Saturday - Sunday) | |
| 25-09-2023 | Weekdays | Monday (Monday - Friday) | |
| 28-09-2023 | Weekdays | Thursday (Monday - Friday) | |
| 30-09-2023 | Weekend | Saturday (Saturday - Sunday) | |

Classroom Training
Get trained by Industry Experts via Classroom Training at any of the FITA Academy branches near you
Why Wait? Jump Start your Career by taking the AWS Training in Pondicherry!
Instructor-Led Live Online Training
Take-up Instructor-led Live Online Training. Get the Recorded Videos of each session.
Travelling is a Constraint? Jump Start your Career by taking the AWS Online Course!
Have Queries? Talk to our Career Counselor
for more Guidance on picking the right Career for you!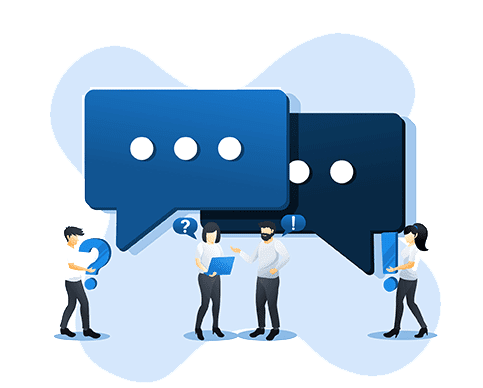 Trainer Profile
The FITA Academy offers students the chance to get blended learning from instructors.
Trainers give our students sufficient exposure to CloudPlatforms by offering real-world tasks and circumstances.
Subject-matter professionals with more than 12 years of working experience in cloud computing are the instructors.
FITA Academy Trainers impart market-relevant skills and knowledge to students in order to advance their learning.
At FITA Academy, instructors routinely evaluate students and sessions are structured step-by-step to help them reach their objectives.
Trainers help students build their resumes and improve the interpersonal skills necessary.
Features
Real-Time Experts as Trainers
At FITA Academy, You will Learn from the Experts from industry who are Passionate in sharing their Knowledge with Learners. Get Personally Mentored by the Experts.
LIVE Project
Get an Opportunity to work in Real-time Projects that will give you a Deep Experience. Showcase your Project Experience & Increase your chance of getting Hired!
Certification
Get Certified by FITA Academy. Also, get Equipped to Clear Global Certifications. 72% FITA Academy Students appear for Global Certifications and 100% of them Clear it.
Affordable Fees
At FITA Academy, Course Fee is not only Affordable, but you have the option to pay it in Installments. Quality Training at an Affordable Price is our Motto.
Flexibility
At FITA Academy, you get Ultimate Flexibility. Classroom or Online Training? Early morning or Late evenings? Weekdays or Weekends? Regular Pace or Fast Track? - Pick whatever suits you the Best.
Placement Support
Tie-up & MOU with more than 1,500+ Small & Medium Companies to Support you with Opportunities to Kick-Start & Step-up your Career.
AWS Certification Training in Pondicherry
About AWS Certification Training in Pondicherry at FITA Academy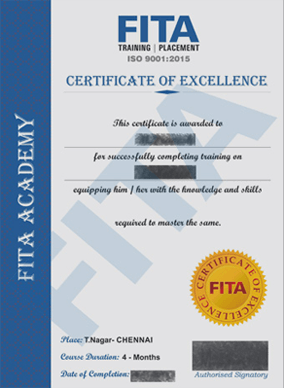 AWS Certification Training in Pondicherry
With the AWS Certification Course offered by FITA Academy in Pondicherry, you can get your career as an AWS cloud expert off to a great start. You will learn everything there is to know about Amazon Web Services in this course. Through the curriculum created by the AWS Solutions Architects at FITA Academy, you will not only learn about the storage and infrastructure components of AWS, but you will also get expertise in the design, planning, and scaling of applications within AWS. At FITA Academy, we employ highly competent AWS-certified teachers with extensive domain knowledge.
One professional credential you can present to your company during the interview, together with your resume, is the AWS Course Certification in Pondicherry. The AWS Training Certification course from FITA Academy serves as proof of your technical proficiency earned throughout the training course. You will thoroughly understand the AWS Cloud Computing ideas and their applications once you have finished the AWS Training in Pondicherry at FITA Academy. Additionally, to improve your career chances, our trainers at FITA Academy will help and mentor you as you pass the international certification tests related to your chosen training route, such as the AWS Solution Architect, AWS SysOps Administrator, AWS Developer, and AWS DevOps Engineer.
Have Queries? Talk to our Career Counselor
for more Guidance on picking the right Career for you!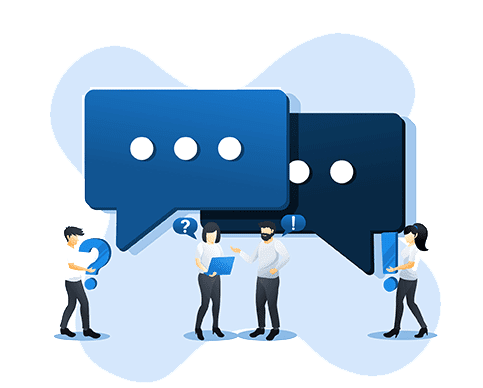 Job Opportunities After Completing AWS Course in Pondicherry
AWS (Amazon Web Services) has experienced rapid expansion recently, and this growth will continue in the days to come. Today's business heavily relies on cloud computing. According to IDC projections, the Cloud platform is expected to receive close to 75% of all IT company spending.
AWS is, without a doubt, the first service provider that springs to mind when discussing the cloud. At a CAGR of 22%, the value of the global AWS market is anticipated to reach $236 billion by this year. There is now a greater need for cloud developers to match the rising demand.
Let's look at some of the top companies that hire AWS Certified workers, including BMW, Chef, Canon, Adobe, Airbnb, FINRA, Alert Logic, Autodesk, Capital One, Citrix, European Space Agency, General Electrics, and Financial Times.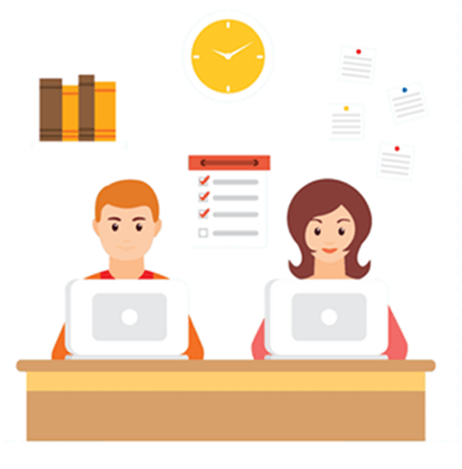 They are given various job names for these positions, including Technical Architect, Cloud Architect, AWS Solution Architect, AWS Networking Specialist, AWS System Integrator, AWS Big Data Specialist, and AWS Certified SysOps Administrator.
A starting Cloud Developer typically makes Rs. 4,50,000 and Rs. 5,20,000 annually. With three to five years of experience, the average developer makes Rs. 5,50,000 and Rs. 6,50,000 annually. An experienced senior-level applicant can expect to make Rs. 7,50,000 and Rs. 9,20,000 annually. Your professional cloud developer career will benefit from the information and skills you get through the AWS Training in Pondicherry.
Under the direction of AWS Cloud Experts, the AWS Training Institute at FITA Academy provides the industry-relevant skills needed for an AWS Cloud professional. Your career can be expanded by passing the international certification examinations with the help of our AWS mentors, who help you develop essential professional skills.
Read more
M
Monish S

The AWS Course in Pondicherry at FITA Academy was an excellent learning experience. The trainers helped me understand the concepts easily. The course covered all the AWS services, and the hands-on projects helped me understand how to architect and deploy scalable applications on AWS. Thank you, FITA.
J
Joshua Vimal

The AWS Training in Pondicherry at FITA Academy exceeded my expectations. The trainers were highly experienced and clearly explained complex AWS Concepts. The course content was up-to-date and covered various AWS services. The practical exercises and projects allowed me to work with real AWS infrastructure and gain hands-on experience. I am grateful to FITA Academy and this AWS Course in Pondicherry for the skills I have learned.
H
Haritha K

I completed my AWS Certification in Pondicherry, and it was very good. The trainers were highly competent and provided a comprehensive understanding of the AWS platform. The course covered a wide range of topics, including EC2, S3 and Lambda. The hands-on projects allowed me to apply my learning and gain practical experience. Thank you, FITA Academy.
S
Sandeep V

Enrolling in the Amazon Web Services Training in Pondicherry was very helpful for my career. The trainers were industry experts and provided in-depth knowledge of AWS services and architectures. The course curriculum was well-structured, covering both foundational and advanced topics. The practical simulations helped me gain hands-on experience and understand how to use and manage applications on AWS. I would say FITA Academy has one of the Best AWS Training in Pondicherry.
Have Queries? Talk to our Career Counselor
for more Guidance on picking the right Career for you!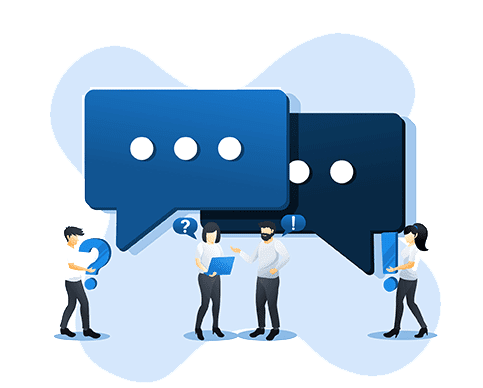 AWS Course in Pondicherry Frequently Asked Question (FAQ)
Additional Information
Amazon Web Services (AWS) has revolutionised cloud computing since its launch in 2006. As the world's most comprehensive and widely adopted cloud platform, AWS provides a vast array of services that enable individuals, businesses, and organisations to build and deploy applications and infrastructures at an unprecedented scale and speed. This article will delve into the fundamental aspects of AWS, exploring its essential services, benefits, use cases, and impact on the industry.
AWS offers a robust infrastructure-as-a-service (IaaS) platform that delivers a range of cloud services, including computer power, storage, databases, networking, analytics, machine learning, and more. By leveraging AWS, users can access these services on demand without needing upfront infrastructure investments, enabling agility, scalability, and cost-effectiveness.
Key AWS Services
Amazon Elastic Compute Cloud
EC2 is a highly scalable virtual machine service providing resizable compute capacity in the cloud. Users can launch instances with various operating systems, select configurations based on their needs, and easily scale resources up or down as demand fluctuates.
Amazon Simple Storage Service (S3)
In the cloud, S3 provides scalable, secure object storage. S3 is the greatest choice for backup, archiving, content sharing, and data-intensive applications due to its practically limitless storage capacity. It enables users to save and retrieve any amount of data from anywhere on the internet.
Amazon Relational Database Service (RDS)
RDS manages and scales relational databases in the cloud, supporting popular engines such as MySQL, PostgreSQL, Oracle, and SQL Server. RDS automates administrative tasks, provides high availability and durability, and offers options for scaling and backup.
Amazon Lambda
Developers may run code using Lambda's serverless computing platform without having to set up or maintain servers. Thanks to Lambda's support for event-driven computing, users may create applications that automatically respond to events, scale without difficulty, and incur costs only when code is executed.
Amazon DynamoDB
DynamoDB is a fast, fully managed NoSQL database service designed to provide single-digit millisecond performance at any scale. With automatic scaling, built-in security, and seamless integration with other AWS services, DynamoDB simplifies the development of highly available and scalable applications.
Amazon Simple Queue Service(SQS)
Distributed systems and microservices can be decoupled thanks to SQS, a fully controlled message queuing service. It guarantees dependable message delivery and does away with the need for special message queuing solutions, simplifying the architecture of the application and enhancing scalability.
Benefits of AWS
Scalability and Elasticity
AWS allows users to scale resources up or down based on demand, ensuring optimal performance and cost-efficiency. This elasticity enables organisations to handle unpredictable workloads and accommodate growth without disruptions.
Reliability and Availability
AWS offers robust infrastructure and redundant data centres worldwide, ensuring high availability and fault tolerance. With advanced features like Auto Scaling, Elastic Load Balancing, and Multi-AZ deployments, AWS minimises downtime and provides reliable services.
Cost Savings
By leveraging AWS's pay-as-you-go model, users pay only for the resources they consume, eliminating the need for upfront infrastructure investments. Additionally, AWS provides cost optimisation tools and pricing models that help organisations optimise their spending.
Security and Compliance
AWS has implemented extensive security measures to protect customer data and ensure compliance with various industry standards and regulations, with features like identity and access management, encryption, and monitoring services. AWS prioritises security and compliance to instil trust and protect customer data. With features like identity and access management(IAM), users can control access to their AWS resources and enforce security policies. Encryption options are available to protect data in transit and at rest. AWS also offers a range of compliance certifications, including ISO, SOC, HIPAA, and GDPR, ensuring that organisations can meet their regulatory requirements.
Use Cases of AWS
Startups and Small Businesses
AWS provides startups and small businesses with the tools and infrastructure to launch and scale their operations efficiently. By leveraging AWS services, startups can focus on developing innovative products and services without the burden of managing complex IT infrastructure.
Enterprise Applications
Large enterprises can benefit from AWS's scalability, reliability, and global infrastructure to power their mission-critical applications. AWS offers services such as Amazon Virtual Private Cloud (VPC) and Direct Connect to create secure, high-performance environments for enterprise workloads.
Data Analytics and Machine Learning
AWS offers a range of services tailored for data analytics and machine learning. Services like Amazon Redshift, Amazon Athena, and Amazon EMR enable organisations to process and analyse large volumes of data. At the same time, Amazon SageMaker provides a comprehensive platform for building, training, and deploying machine learning models.
Media and Entertainment
AWS provides scalable and cost-effective content creation, storage, and delivery solutions in the media and entertainment industry. Services like Amazon S3, Amazon Elastic Transcoder, and Amazon CloudFront enable seamless content distribution and streaming to global audiences.
Internet of Things (IoT)
With AWS IoT services, organisations can securely connect and manage their IoT devices at scale. Aws IoT Core, AWS Greengrass, and AWS IoT Analytics facilitate device connectivity, data ingestion, and real-time analytics, enabling businesses to unlock the full potential of IoT.
Advantages of AWS
There are numerous advantages to using Amazon Web Services (AWS) for cloud computing. Here are some key advantages
Scalability
AWS offers the ability to scale resources up or down based on demand. This elasticity allows businesses to handle fluctuating workloads efficiently, ensuring optimal performance and cost-effectiveness.
Reliability
AWS operates in multiple regions worldwide, with redundant data centres within each region. This infrastructure design ensures high availability and fault tolerance, minimising downtime and providing reliable services to users.
Cost-effectiveness
Users of AWS only pay for the resources they actually use, thanks to the pay-as-you-go pricing model. This makes it unnecessary for enterprises to make substantial infrastructure investments upfront and enables them to match expenses to actual consumption. In order to help users optimise their spending, AWS also offers cost optimisation tools and pricing models.
Security
Security is a top priority for AWS. Data encryption, network security, identity and access management (IAM), and compliance with numerous industry standards and regulations are just a few of its strong security methods. Users can use these security measures to safeguard their data and guarantee compliance with rules.
Flexibility
AWS offers a wide range of services, allowing businesses to choose and utilise the specific services that best fit their needs. From computing power, (Amazon EC2) and storage (Amazon S3) to databases (Amazon RDS) and analytics (Amazon Redshift), AWS provides a comprehensive suite of services that can be tailored to different use cases.
Global Infrastructure
With AWS's global infrastructure, businesses can easily deploy and manage applications in multiple geographic locations. This global reach enables low-latency access to services and allows organisations to cater to a global customer base more effectively.
Innovation and Agility
AWS is known for its continuous innovation and rapid introduction of new services and features. This enables businesses to leverage the latest technologies and stay competitive. AWS's managed services and automation capabilities also reduce the operational burden, allowing organisations to focus more on innovation and driving business growth.
Integration and Compatibility
AWS seamlessly connects with pre-existing on-premises infrastructure as well as other well-known platforms. It offers tools and services to make it easier for businesses to migrate data and applications shamelessly to the cloud, assuring compatibility and a seamless transition.
Amazon Web Services (AWS) has become a game-changer in the field of cloud computing. With its comprehensive suite of services and global infrastructure, AWS has transformed the way businesses operate, innovate, and scale. The benefits of AWS, including scalability, cost savings, reliability, security, and agility, have made it a preferred choice for organisations of all sizes.
AWS's core services and capabilities include various computing, storage, database, networking, and security needs, allowing businesses to meet their specific requirements. The AWS Marketplace and ecosystem further enhance the offerings by providing a rich catalogue of software and services from third-party vendors and consulting and managed service providers.
AWS's effectiveness in providing seamless operations, scalability, and global reach is demonstrated by real-world use cases of businesses like Netflix, Airbnb, and Slack. These success tales demonstrate how using AWS has allowed companies to concentrate on their core skills while taking advantage of cloud computing's advantages. By providing organisations with scalable, flexible, and secure solutions that help them drive innovation, achieve cost efficiency, and maintain competitiveness in a quickly evolving digital environment, AWS has completely changed the face of cloud computing.
Read more