Course Highlights & Why AWS Course in Trichy at FITA Academy?
Our AWS Training in Trichy provides comprehensive instruction on creating and implementing a highly efficient AWS system.
Students will obtain a thorough understanding of suitable AWS services for computational database and security requirements.
Real-time projects and case studies are integrated into the curriculum to develop practical skills in developing, constructing, and deploying effective cloud solutions.
The curriculum includes a theoretical module that covers elastic load balancing on multiple EC2 instances and the Lift and shift mechanism for AWS applications.
Students will acquire hands-on experience with storage, database AWS services, IaaS, PaaS, computer networking, data ingress and egress on AWS.
Our AWS course in Trichy ensures a comprehensive understanding of concepts such as content delivery networks, enterprise service buses, basic networking concepts, cost evaluation, and cost control mechanisms.
FITA Academy offers a flexible class schedule, including weekday, weekend, fast-track, offline, and online sessions, allowing students to select the option that best suits their schedule.
Our institute has partnered with over 1,500+ middle and small-sized organisations to kickstart your professional career.
Read more
Upcoming Batches
| | | | |
| --- | --- | --- | --- |
| 02-09-2023 | Weekdays | Monday (Monday - Friday) | |
| 05-10-2023 | Weekdays | Thursday (Monday - Friday) | |
| 07-10-2023 | Weekend | Saturday (Saturday - Sunday) | |
| 14-10-2023 | Weekend | Saturday (Saturday - Sunday) | |

Classroom Training
Get trained by Industry Experts via Classroom Training at any of the FITA Academy branches near you
Why Wait? Jump Start your Career by taking the AWS Training in Trichy!
Instructor-Led Live Online Training
Take-up Instructor-led Live Online Training. Get the Recorded Videos of each session.
Travelling is a Constraint? Jump Start your Career by taking the AWS Online Course!
Have Queries? Talk to our Career Counselor
for more Guidance on picking the right Career for you!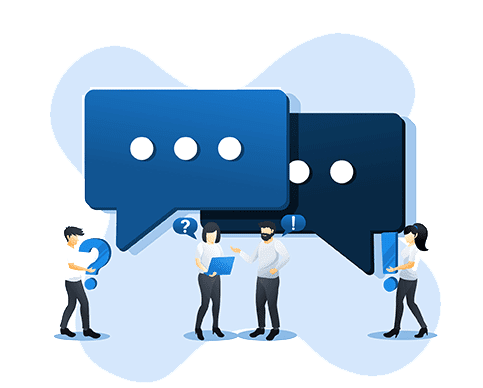 Trainer Profile
FITA Academy trainers have more than 8+ years of experience in working with AWS solutions and services for reputable organisations and hold AWS certification.
They offer hands-on training using diverse AWS tools and techniques to ensure that students acquire an in-depth understanding of the subject matter.
Additionally, they share their industry experience to impart practical knowledge of various concepts and their applications.
Our trainers of the AWS Course in Trichy curate the coursework by integrating real-time projects and case studies.
Mentors conduct interactive classes in small groups to enhance student engagement and interaction.
Furthermore, our trainers assist students in resume building and enhancing interpersonal skills to make a positive impression on recruiters and excel in interviews.
Features
Real-Time Experts as Trainers
At FITA Academy, You will Learn from the Experts from industry who are Passionate in sharing their Knowledge with Learners. Get Personally Mentored by the Experts.
LIVE Project
Get an Opportunity to work in Real-time Projects that will give you a Deep Experience. Showcase your Project Experience & Increase your chance of getting Hired!
Certification
Get Certified by FITA Academy. Also, get Equipped to Clear Global Certifications. 72% FITA Academy Students appear for Global Certifications and 100% of them Clear it.
Affordable Fees
At FITA Academy, Course Fee is not only Affordable, but you have the option to pay it in Installments. Quality Training at an Affordable Price is our Motto.
Flexibility
At FITA Academy, you get Ultimate Flexibility. Classroom or Online Training? Early morning or Late evenings? Weekdays or Weekends? Regular Pace or Fast Track? - Pick whatever suits you the Best.
Placement Support
Tie-up & MOU with more than 1,500+ Small & Medium Companies to Support you with Opportunities to Kick-Start & Step-up your Career.
AWS Certification Training in Trichy
About AWS Certification Training in Trichy at FITA Academy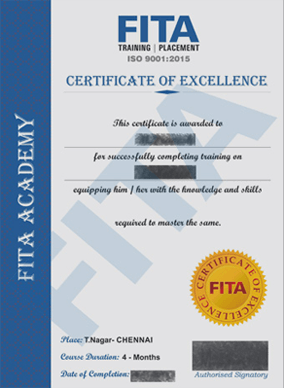 AWS Certification Training in Trichy
The growing trend of organisations transitioning to cloud-based infrastructure has resulted in an increase in the need for professionals with AWS certification. FITA Academy provides AWS certification, which indicates a person's competence in AWS technology and cloud computing principles. This certification confirms that the person has the necessary abilities and knowledge to efficiently design, implement, and handle AWS services. Obtaining AWS certification improves job prospects and widens the range of employment options available.
FITA Academy provides in-depth training that involves continuous learning and staying up-to-date with the current trends, tools, and techniques. Our AWS Course in Trichy helps individuals gain in-depth knowledge and understanding of AWS services, which can help optimise costs, improve performance, and enhance the security of AWS infrastructure. Holding an AWS certification shows a commitment to professional development, which can make individuals stand out in a competitive job market.
Numerous businesses seek AWS-certified experts while hiring for cloud-related positions because the certification guarantees that the candidate possesses the necessary abilities and expertise for the job. Achieving AWS certification in Trichy can enhance the likelihood of being considered for more lucrative positions, promotions, and project management positions. Obtaining AWS certification is highly valued in the market, and showcasing this evidence of proficiency on your resume can significantly boost your career prospects.
Have Queries? Talk to our Career Counselor
for more Guidance on picking the right Career for you!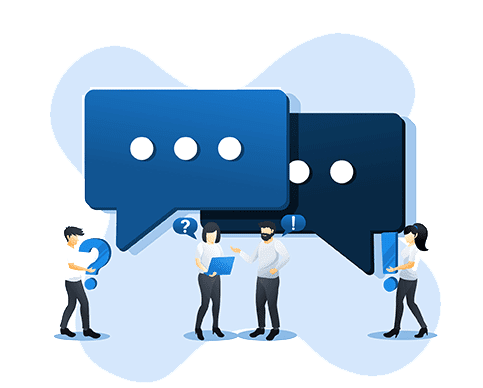 Job Opportunities After Completing AWS Course in Trichy
Amazon Web Services is one of the leading cloud computing platforms in the world that offers a range of services and solutions to businesses of all sizes. The demand for AWS-certified professionals has grown significantly in recent years as more and more companies are migrating to the cloud.
The certification provides assurance that the individual has the necessary skills and knowledge required to work with AWS. As a result, there are many job opportunities available for those who are certified in AWS. Industries that use AWS include healthcare, finance, e-commerce, media, and entertainment, among others.
Any business that needs to store, process, or analyse large amounts of data can benefit from using AWS. The platform is also used for web hosting, mobile application development, and machine learning. Several companies, including Accenture, IBM India, Cognizant Technology, and KPMG, are actively recruiting individuals who hold AWS certification.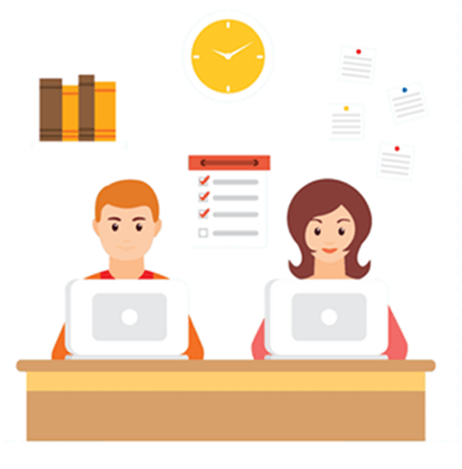 Completing AWS Course in Trichy can open up a wide range of job opportunities for professionals with cloud computing skills. Some of the top job roles for AWS-certified professionals include AWS Solutions Architect, AWS Cloud Developer, AWS DevOps Engineer, and AWS Cloud Consultant. The salary for AWS-certified professionals is also competitive and varies depending on the job role and location.
The average salary for an AWS Solutions Architect in the United States is $123,000 per year, while a Cloud Engineer can earn an average of $95,000 per year. In India, the average salary for an experienced AWS Solutions Architect is around Rs. 10 lakhs per year, while an experienced Cloud Engineer can earn around Rs. 9 lakhs per year. FITA Academy provides a task-based training program that is regularly updated to meet the demands and needs of emerging industries.
Read more
G
Girinath H

I finished my training on Amazon web services Training in Trichy. It was definitely worth the time and money I invested. The instructor was friendly and made the classes interesting and pleasant. Working with FITA Academy's placement team was a fantastic experience, and they assisted me in securing a position as an AWS engineer.
S
Samuel Thomas

I participated in the AWS Course in Trichy to obtain my certification. Throughout the training, my trainers gave me practical exposure to different AWS tools and never hesitated to address any concerns I had. I learned a great deal from the course, which also assisted me in advancing in my job.
B
Basheer

My time at FITA Academy exceeded my expectations, and I gained more than I anticipated. My trainers were welcoming and accommodating to all students. Thanks to their placement support, I was able to attend several interviews. I appreciate the constant motivation and support provided by the trainers and team at FITA Academy.
A
Arun Sharma

I successfully obtained my AWS certification in Trichy at FITA Academy. The expert trainers provided me with a comprehensive knowledge of various AWS services. The classes were interactive, and I had chances to work on real-time projects. I had an amazing experience with FITA Academy, and I highly suggest it to others.
M
Malini P

If you're seeking the Best AWS training in Trichy, FITA Academy is the right institution for you. My trainers offered clear explanations. Even though I was a beginner, I was able to understand with ease thanks to their unique teaching methods. With the skills I've learned, I aspire to impress my trainers and make them proud.
Have Queries? Talk to our Career Counselor
for more Guidance on picking the right Career for you!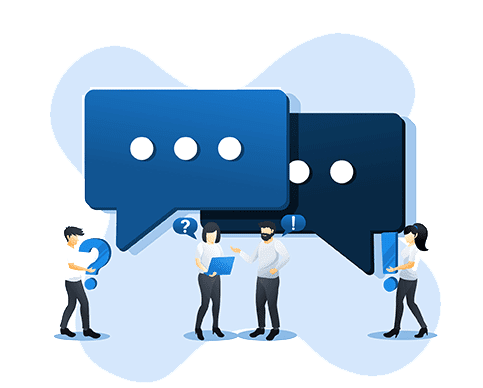 AWS Course in Trichy Frequently Asked Question (FAQ)
Additional Information
AWS stands for Amazon Web Services, which is a cloud computing platform offered by Amazon. It provides a wide range of services, including computing, storage, databases, analytics, networking, mobile, developer tools, security, and the Internet of Things (IoT). AWS is a highly scalable, flexible, and cost-effective solution that allows individuals and businesses to deploy and manage applications and services in the cloud. It enables users to access resources on-demand, pay for only what they use, and quickly scale up or down based on their needs. Companies of all sizes and industries, including startups, enterprises, and government organisations, widely use AWS.
Popular AWS Services
Amazon Elastic Compute Cloud (EC2)
Amazon EC2 provides scalable computing resources in the cloud. It allows users to launch and manage virtual machines (instances) quickly and provides a wide selection of operating systems, including Linux and Windows. With EC2, users can easily scale their compute capacity up or down depending on their needs, pay only for what they use, and enjoy the flexibility of choosing the instance type, storage, and networking configuration that best suits their applications.
Amazon Simple Storage Service (S3)
Amazon S3 is a highly scalable object storage service that allows users to store and retrieve any amount of data from anywhere on the web. It provides industry-leading durability, availability, and performance and offers features such as versioning, lifecycle policies, and cross-region replication. S3 is commonly used for backup and recovery, archiving, and big data analytics.
Amazon Relational Database Service (RDS)
Amazon RDS is a managed database service that makes it easy to set up, operate, and scale a relational database in the cloud. It supports six popular database engines, including MySQL, PostgreSQL, and Oracle, and provides features such as automated backups, high availability, and automatic software patching. With RDS, users can focus on their applications and data rather than managing infrastructure and database maintenance.
Amazon Simple Queue Service (SQS)
Amazon SQS is a fully managed message queuing service that enables users to decouple and scale microservices, distributed systems, and serverless applications. It provides reliable and scalable messaging between components and applications and supports two types of queues: standard queues and FIFO (First-In-First-Out) queues. SQS is a highly available and durable service that guarantees the delivery of messages at least once and provides features such as message filtering, dead-letter queues, and delay queues.
Amazon Elastic Kubernetes Service (EKS)
Amazon EKS is a fully managed Kubernetes service that makes it easy to deploy, manage, and scale containerised applications using Kubernetes. It provides a highly available and scalable Kubernetes control plane and supports the latest Kubernetes version, along with popular tools such as Helm and Kubectl. EKS allows users to focus on their applications rather than managing infrastructure and provides features such as automatic scaling, self-healing, and rolling updates.
Various Job Roles and Responsibilities
AWS Solutions Architect
AWS Solutions Architects are responsible for designing and deploying complex AWS solutions for clients. They work closely with customers to understand their needs, recommend solutions, and create technical architectures that meet their requirements. Solutions Architects must have a deep understanding of AWS services and architectures, as well as strong communication and collaboration skills to work effectively with clients and team members.
AWS Cloud Developer
AWS Cloud Developers are responsible for developing and maintaining applications that run on AWS. They must have strong programming skills and experience with AWS services such as AWS Lambda, AWS Elastic Beanstalk, and AWS CloudFormation. Cloud Developers must also have experience with DevOps practices, including continuous integration and deployment, and be familiar with tools such as Jenkins, Ansible, and Docker.
AWS Cloud Security Engineer
AWS Cloud Security Engineers are responsible for ensuring the security and compliance of AWS environments. They must have a deep understanding of AWS security services and features, including AWS Identity and Access Management (IAM), AWS Key Management Service (KMS), and AWS Certificate Manager. Cloud Security Engineers must also have experience with security assessment and auditing, vulnerability management, and security incident response.
AWS Big Data Engineer
AWS Big Data Engineers are responsible for designing and implementing big data solutions using AWS services such as Amazon EMR, Amazon Redshift, and Amazon Athena. They must have a strong understanding of big data technologies and be able to design and optimise data pipelines that are scalable, reliable, and performant. Big Data Engineers must also have experience with data modelling, ETL processes, and data warehousing.
AWS Machine Learning Engineer
AWS Machine Learning Engineers are responsible for designing and deploying machine learning models on AWS. They must have experience with machine learning frameworks such as TensorFlow, PyTorch, and sci-kit-learn, as well as experience with AWS services such as Amazon SageMaker and Amazon Rekognition. Machine Learning Engineers must also have strong programming skills and experience with data processing, analysis, and visualisation.
Benefits of AWS Training in Trichy
Increased demand for AWS professionals – AWS has become a popular cloud computing platform for businesses worldwide. As more companies migrate their applications and services to the cloud, the demand for AWS-certified professionals has increased. AWS training can equip you with the necessary skills and knowledge to succeed in this growing field.
Wide range of job opportunities – AWS certification can open up many job opportunities in a variety of job roles, including Cloud Solutions Architect, Cloud Developer, DevOps Engineer, and Cloud Security Engineer, among others. These job roles offer competitive salaries and provide opportunities for career growth.
Hands-on experience – AWS training provides hands-on experience with the platform, allowing you to practise and apply the concepts learned in real-world scenarios. This practical experience can be invaluable when applying for jobs or working on projects.
Industry-recognized certification – AWS certification is recognised and valued in the industry. It proves that you have the essential skills and knowledge to work with AWS, making you a more competitive candidate in the job market.
Stay up-to-date with the latest technology – AWS is constantly evolving, with new services and features being added regularly. FITA Academy provides the Best AWS training in Trichy that can help you stay up-to-date with the latest technology trends and updates, enabling you to apply this knowledge to your work.
Flexibility and convenience – AWS training is available in various formats, including online courses, instructor-led training, and self-paced learning. This flexibility allows you to choose the format that best suits your learning style and schedule.
Cost-effective – AWS training is relatively cost-effective compared to other IT training programs. Moreover, AWS offers free training resources, including online courses and tutorials, making it accessible to anyone interested in learning.
FITA Academy provides comprehensive training in AWS, including hands-on training, practical assignments, assessments, and real-world projects to help you master the subject. Our trainers are highly experienced in AWS and provide curated course materials that meet industry standards. Upon completing the course, students receive AWS certifications that enhance an individual's market value and impart advanced knowledge. Our AWS Course in Trichy is designed for IT professionals and students from various academic backgrounds. Our trainers will upskill the essential skills to become a proficient AWS developer and help advance your career by offering 100% placement opportunities. We provide extensive theory and practical training in AWS and enhance interpersonal skills to enhance your professional and personal growth.
Read more