Course Highlights & Why AWS Course in Salem at FITA Academy?
Trainees at FITA Academy will receive effective training in the fundamentals of Amazon Web Services and its platform through AWS Training in Salem.
AWS training program povide a variety of batch times, including weekday, weekend, and fast-track batches.
We keep the learning batch sizes small and use interactive sessions.
During AWS training in Salem, professionals assist students in learning all there is to know about this cloud computing platform.
The AWS Course was meticulously created by a team of professionals in compliance with global standards.
The instructors will teach the students how to effectively develop and implement AWS systems.
You will receive 100% hands-on instruction and real-time practise during this session.
If you decide to enrol in one of our branches, you will be able to pick the one nearest to your home to obtain the greatest training, allowing you to pick the most practical location for your training.
Students will be able to apply their learning in the industry by developing advanced technical skills.
Read more
Upcoming Batches
| | | | |
| --- | --- | --- | --- |
| 05-06-2023 | Weekdays | Monday (Monday - Friday) | |
| 08-06-2023 | Weekdays | Thursday (Monday - Friday) | |
| 10-06-2023 | Weekend | Saturday (Saturday - Sunday) | |
| 17-06-2023 | Weekend | Saturday (Saturday - Sunday) | |

Classroom Training
Get trained by Industry Experts via Classroom Training at any of the FITA Academy branches near you
Why Wait? Jump Start your Career by taking the AWS Training in Salem!
Instructor-Led Live Online Training
Take-up Instructor-led Live Online Training. Get the Recorded Videos of each session.
Travelling is a Constraint? Jump Start your Career by taking the AWS Online Course!
Have Queries? Talk to our Career Counselor
for more Guidance on picking the right Career for you!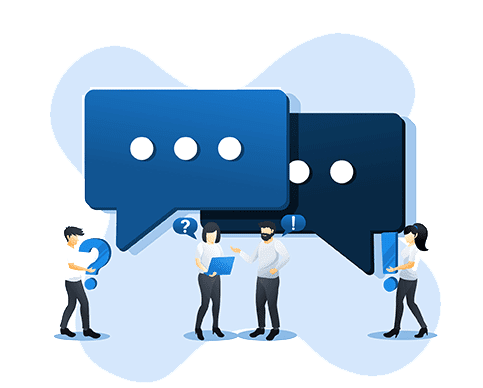 Trainer Profile
The AWS training specialists at FITA Academy are working professionals with a combined experience of 8+ years.
Corporate training is offered by AWS professionals in accordance with qualifications and industry standards.
In order to assist students in landing jobs at prestigious businesses, the AWS tutors primarily focus on job-oriented training.
For the purpose of assisting learners in the development of their careers, the tutors will also offer career counselling, placement guidance, etc.
Over 25 batches of students have received individual AWS training from the instructors.
Under the instruction of our qualified training professionals, soft skills including leadership, and problem-solving abilities are also strengthened.
Features
Real-Time Experts as Trainers
At FITA Academy, You will Learn from the Experts from industry who are Passionate in sharing their Knowledge with Learners. Get Personally Mentored by the Experts.
LIVE Project
Get an Opportunity to work in Real-time Projects that will give you a Deep Experience. Showcase your Project Experience & Increase your chance of getting Hired!
Certification
Get Certified by FITA Academy. Also, get Equipped to Clear Global Certifications. 72% FITA Academy Students appear for Global Certifications and 100% of them Clear it.
Affordable Fees
At FITA Academy, Course Fee is not only Affordable, but you have the option to pay it in Installments. Quality Training at an Affordable Price is our Motto.
Flexibility
At FITA Academy, you get Ultimate Flexibility. Classroom or Online Training? Early morning or Late evenings? Weekdays or Weekends? Regular Pace or Fast Track? - Pick whatever suits you the Best.
Placement Support
Tie-up & MOU with more than 1,500+ Small & Medium Companies to Support you with Opportunities to Kick-Start & Step-up your Career.
AWS Certification Training in Salem
About AWS Certification Training in Salem at FITA Academy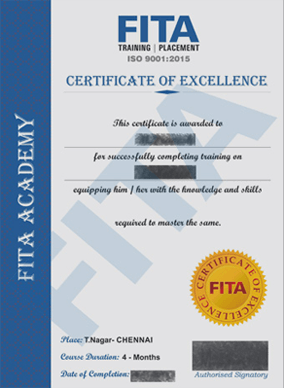 AWS Certification Training in Salem
You will become knowledgeable in the principles of cloud computing if you obtain the FITA Academy's AWS Certification. In-depth knowledge of fundamental AWS services including Identity and Access Management (IAM), Virtual Private Cloud (VPC), Simple Storage Service (S3), and Elastic Compute Cloud will also be gained. Completing the AWS Certification has a lot of advantages because AWS is a reputable cloud provider that offers numerous IT services to a variety of enterprises to scale their performance. Therefore, signing up for the AWS Certification would give you access to various options that could change your life.
Some of the benefits of being an AWS-certified candidate are,
Due to the widespread adoption of cloud services by businesses, it helps you stay ahead of the competition and opens up numerous employment prospects for you.
The greatest professional advantage is the chance to work for large companies since the majority of them are already AWS consumers.
You now possess the knowledge and abilities needed to operate complex software if you are an AWS-certified applicant.
You'll be commended for your dedication and technical expertise.
Students will benefit from the AWS Training in Salem by building a solid foundation that will help them succeed in a demanding workplace and earn them respect.
Have Queries? Talk to our Career Counselor
for more Guidance on picking the right Career for you!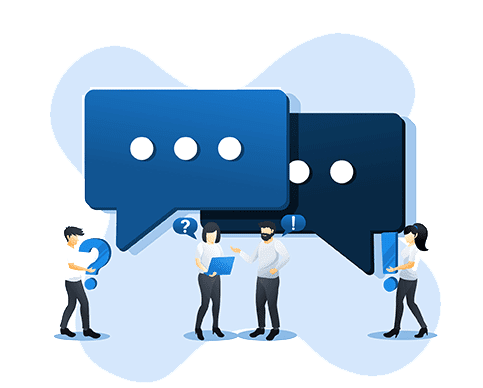 Job Opportunities After Completing AWS Course in Salem
AWS (Amazon Web Services) has experienced rapid expansion recently, and this growth will continue in the days to come. Today's business heavily relies on cloud computing. According to IDC projections, the Cloud platform is expected to receive close to 75% of all IT company spending.
AWS is without a doubt the first service provider that springs to mind when discussing the cloud. At a CAGR of 22%, the value of the global AWS market is anticipated to reach $236 billion by this year. To match the rising demand, there is now a greater need for cloud developers.
Now, let us see some of the top recruiters that hire AWS Certified professionals, BMW, Chef, Canon, Adobe, Airbnb, FINRA, Alert Logic, Autodesk, Capital one, Citrix, European Space Agency, General Electrics, and Financial Times.
There are numerous job titles offered to them for these roles, including Technical Architect, Cloud Architect, AWS Solution Architect, AWS Networking Specialist, AWS System Integrator, AWS Big Data Specialist, and AWS Certified SysOps Administrator.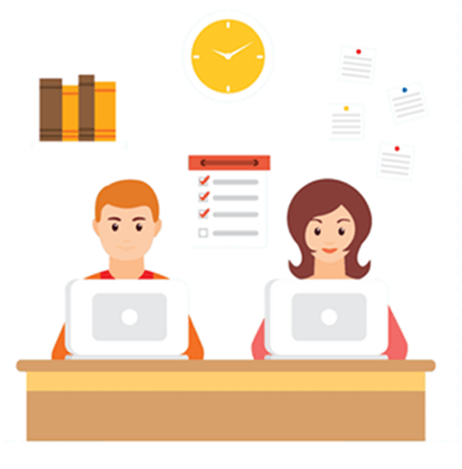 A starting Cloud Developer typically makes between Rs. 4,50,000 and Rs. 5,20,000 annually. With three to five years of experience, the average developer makes between Rs. 5,50,000 and Rs. 6,50,000 annually. An experienced senior-level developer can expect to make between Rs. 7,50,000 and Rs. 9,20,000 annually.
The AWS Training in Salem from FITA Academy equips you with the skills you need to succeed as a professional cloud developer under the direction of cloud specialists. You will be well on your way to a prosperous career in the constantly expanding industry of AWS Developer salary For Freshers as a result of taking this course, which will result in a respectable salary for an AWS Developer.
The highest paid AWS developers make between Rs. 6,50,000 and Rs. 8,000,000. Globally, a AWS developer makes about $102,245 per year. The FITA Academy's AWS Training Institute in Salem equips students with the expert skills necessary to become AWS Developers.
Read more
J
Jerome

One of my favourite educational opportunities was the AWS training I received at the FITA Academy in Salem. I am a developer for the Microsoft Azure Cloud. On the advice of a friend, I decided to participate in FITA's AWS Training in order to expand my knowledge of the cloud platform. I was quite impressed with how quickly the hands-on training sessions allowed for the completion of all the modules. I'll undoubtedly suggest this platform to my friends and coworkers. Well done, FITA!
M
Mani

I have completed my AWS Course at FITA Academy. I had a very good experience in the training session. Trainers taught me the concepts clearly and easily. Thank you FITA Academy for providing this wonderful training.
S
Sathyanamdham

Learning AWS at Salem FITA Academy was a good experience, and my trainer was very professional in teaching and cleared all my doubts in the course and also I was provided with practical classes for a better understanding of the concepts.
S
Shiva

I would like to thank FITA Academy for giving the best AWS coaching. They gave the right training for me starting from the basics to advanced concepts. Trainers provided in-depth course coverage on all the concepts. FITA Academy is the best platform for me to learn AWS Course in Salem. Now I got placed in an MNC company through FITA Academy placement support. Thanks
R
Ramya

My overall experience at AWS online training at FITA Academy was very nice. All the modules were updated to match the current marketing standards. Also, all the AWS Course modules were completed within the stipulated time. Excellent job done by the support team in co-ordinating the classes. I will surely suggest this online platform to learn about AI to my friends. Good job FITA Academy!
Have Queries? Talk to our Career Counselor
for more Guidance on picking the right Career for you!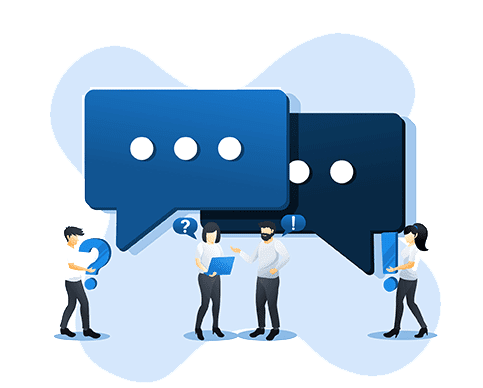 AWS Course in Salem Frequently Asked Question (FAQ)
Additional Information
Important AWS Interview Questions and Answers for beginners
If you are new to AWS, there are a few important questions to ask during your interview. Answers to these questions will help you understand the features of AWS and the best ways to use them.
Define AWS?
Amazon Web Services (AWS) provides security services for cloud, content delivery, computing power, and database storage. Hence, enrol yourself in our AWS Training in Salem.
What are the layers present in Cloud Computing?
Platform as a Service
Software as a Service
Infrastructure as a Service
What is the use of a buffer in AWS?
It equips the system to manage the traffic more efficiently by synchronising the various components available.
Objective Of AWS Course
Gain knowledge about the values and benefits of the AWS platform.
Use the knowledge in understanding the robust security capabilities, controls, and assurances in place to maintain security and data protection.
Recognize the importance of the AWS platform in cloud technology.
Analyse the best practices and the architectural principles in the AWS.
Make the organisational infrastructure scalable, reliable and highly available with the help of AWS managed services.
AWS Course Duration And Timing
At FITA Academy, we offer weekday and weekend classes for your convenience.
We also offer fast track classes to meet your busy schedule.
Prerequisite
Preferably Good knowledge in Linux, Networking and fundamental coding skills in any programming languages like PHP, Python, Shell Scripting or Java.
Even if you do not possess any of the above skills yet you would like to take the plunge? Walk-in to our office to see if AWS Cloud is a good fit for your aspirations.
Among experienced cloud professionals, FITA Academy is rated as one of the leading Amazon Web Services Training Institutes in Salem. Our students receive practical, real-time, and placement-oriented training in cloud computing.
With our customized course syllabus, students will be able to learn at their own pace. Our mission as a leading Cloud Computing Training Institute in Salem is to provide quality education to all of our students.
In Salem, we are rated as the No 1 training institute for Amazon Web Services (AWS) training. Get started on your career as an Amazon Cloud specialist by calling us 93450 45466 to talk with our career counsellors.
AWS Career Tracks
AWS SysOps Training
AWS DevOps Training
AWS Solution Architect Training
Do you need help choosing the right AWS Cloud Track for your profile based on your experience and background? Please contact our AWS Specialist if you would like assistance. As part of the AWS Training in Salem offered by FITA Academy, we will provide you with the in-depth knowledge that you need in order to work in a real-time environment.
You can clear the AWS SysOps Certification if you attend AWS Training in Salem at FITA Academy. You can then be an AWS Certified SysOps Administrator in 60 days after you have completed the training.
As soon as you undergo the AWS DevOps Training at FITA Academy, you will be able to get your AWS DevOps Certification and you will be able to be a proud AWS Certified DevOps Administrator within 60 days of completing the course.
With the AWS Certified Solutions Architect training that FITA Academy offers, you will be able to clear the AWS Certified Solutions Architect certification exam and you will be able to become a proud AWS Certified Solutions Architect in a matter of 60 days once you have completed the course.
The latest updates from Amazon Web Services
AWS is the platform with frequent changes in the product to keep at the right pace with the trends in the market. AWS software is a ramp-up with changes in the field of networking, content, storage and machine learning. Let us take a closer view into these changes and the business portals have uplifted the demand to the AWS products due to these changes. Join the AWS Training in Salem to gain a bright future with the perseverance of technical knowledge.
App Mesh
AWS App Mesh helps for the network management in times of re-routing the traffic, deploy changes with the code, managing the errors as the services used inside an application make error tracking. The multiple structures and services used inside the application are managed by visibility and network traffic. AWS Training in Salem is a good module of training to start practising cloud environments.
APP Mesh supports the AWS fargate, Amazon ECS, Amazon EC2, Kubernetes and Amazon EKS are some of the other services on AWS which can be used with APP Mesh. The location in which the app Mesh service is available in India, US, London, Tokyo, Singapore, California, Central, Oregon, and Sydney. Amazon Web Services Training in Salem is the best training to gain knowledge about cloud infrastructure.
Deep Learning
AWS Deep Learning containers help for the deployment of machine learning with customization. These containers are docker images with the frameworks of deep learning. There are proposed plans for the AWS DL containers for the support of Apache MXNet, TensorFlow and Pytorch. The cost is only for the resources and it is provided free of cost. AWS for Kubernetes, Amazon elastic container service, Amazon EC2, and self-managed Kubernetes are the wide range of services with Amazon. Join the AWS Course in Salem to multiply your opportunities in the software industry.
The Amazon S3 storage class helps for the sharing of the virtual tapes with low cost. This reduces 75 percent of the cost. The new tapes and the deep archive are stored directly to the S3 Glacier. The deep archive in the S3 Glacier of AWS aids for the archive support, recovery task, and backup. At FITA Academy we take immense care over the students to clear the AWS Training in Salem.
Storage
M5 and R5 are the two components that are added to the AWS for the usage with the Amazon EC2 for a variety of workloads. M5 is suitable for computer and memory usage for the workloads. R5 is suitable for high-performance databases, big data analytics, in-memory caches, and in-memory databases. For the temporary files, caches and scratch space the demands for the temporary storage of data M5 and R5 are the ultimate destinations. AWS Training in Salem will provide you the knowledge to understand the core technology and train the students to clear the interviews with interview tips.
AWS Tool Kit
The node.js is supported by the AWS and by downloading visual studio it is available with the toolkit. It is inside the developer's preview. The toolkit is used for developing the applications and now it is also available for the serverless application. AWS model SAM is used to configure the resources and define the model. FITA Academy provides the Best AWS Training in Salem to have a blissful future.