Course Highlights & Why Tally Course in Pondicherry at FITA Academy?
This course provides you dynamic, interactive learning environment with hands-on sessions and simulated exercises that ensure Tally's functionalities.
This course helps you develop mastery in ledger management, equipping you with the skills to record and manage financial transactions accurately.
Benefit from the expertise of industry professionals who bring practical insights and real-world experience.
Effortlessly generate essential financial statements, balance sheets, and profit and loss statements, enabling informed decision-making.
Tally Training in Pondicherry helps you to navigate the complexities of GST regulations, taxation and discover how Tally simplifies tax calculations and ensures compliance.
Acquire valuable skills in inventory control, optimising stock levels, and enhancing overall operational efficiency.
Embrace a versatile learning journey suitable for learners of all levels, whether you are a beginner or an intermediate looking to enhance your Tally proficiency.
Various exciting career opportunities in accounting, Finance, and business management, armed with the valuable skills gained from this course.
Engage with other learners to build a supportive community where you can share knowledge, collaborate on projects, and network with others. This will help you to grow as a learner and succeed in your career.
Enjoy flexible scheduling options, including weekday and weekend batches.
Receive a recognised certification upon completing the course, validating your expertise and enhancing your professional credibility.
Read more
Upcoming Batches
| | | | |
| --- | --- | --- | --- |
| 23-09-2023 | Weekend | Saturday (Saturday - Sunday) | |
| 25-09-2023 | Weekdays | Monday (Monday - Friday) | |
| 28-09-2023 | Weekdays | Thursday (Monday - Friday) | |
| 30-09-2023 | Weekend | Saturday (Saturday - Sunday) | |

Classroom Training
Get trained by Industry Experts via Classroom Training at any of the FITA Academy branches near you
Why Wait? Jump Start your Career by taking the Tally Training in Pondicherry!
Instructor-Led Live Online Training
Take-up Instructor-led Live Online Training. Get the Recorded Videos of each session.
Travelling is a Constraint? Jump Start your Career by taking the Tally Online Course!
Have Queries? Talk to our Career Counselor
for more Guidance on picking the right Career for you!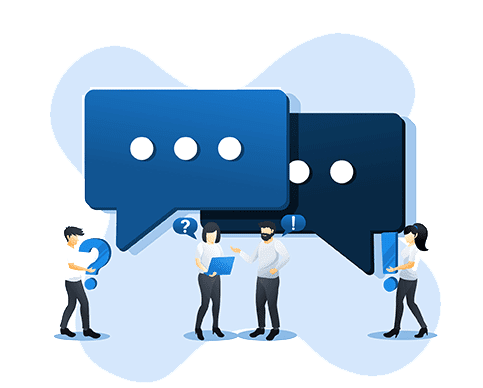 Trainer Profile
FITA Academy's expert trainers with over 10 years of experience are committed to providing you with an exceptional learning experience.
Our Tally Classes in Pondicherry trainers provide resume writing assistance and conduct mock interviews to help students gain confidence in their job search.
Trainers use various teaching methods, including lectures, demonstrations, and hands-on exercises.
Our trainers have expert-level subject knowledge of contemporary industry tools and their applications.
Our trainers have worked in multinational companies such as IBM, HCL, and CTS.
Features
Real-Time Experts as Trainers
At FITA Academy, You will Learn from the Experts from industry who are Passionate in sharing their Knowledge with Learners. Get Personally Mentored by the Experts.
LIVE Project
Get an Opportunity to work in Real-time Projects that will give you a Deep Experience. Showcase your Project Experience & Increase your chance of getting Hired!
Certification
Get Certified by FITA Academy. Also, get Equipped to Clear Global Certifications. 72% FITA Academy Students appear for Global Certifications and 100% of them Clear it.
Affordable Fees
At FITA Academy, Course Fee is not only Affordable, but you have the option to pay it in Installments. Quality Training at an Affordable Price is our Motto.
Flexibility
At FITA Academy, you get Ultimate Flexibility. Classroom or Online Training? Early morning or Late evenings? Weekdays or Weekends? Regular Pace or Fast Track? - Pick whatever suits you the Best.
Placement Support
Tie-up & MOU with more than 1,500+ Small & Medium Companies to Support you with Opportunities to Kick-Start & Step-up your Career.
Tally Certification Classes in Pondicherry
About Tally Certification Classes in Pondicherry at FITA Academy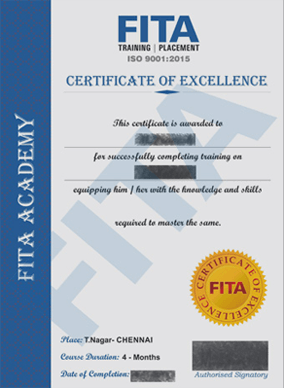 Tally Certification Classes in Pondicherry
FITA Academy's Tally Certification Course in Pondicherry is a comprehensive program that will build you with the skills and expertise you need to excel in the dynamic world of financial management. Industry professionals lead the course and explore the core aspects of Tally software, encompassing ledger management, financial reporting, GST compliance, inventory control, and more. Through theoretical knowledge and hands-on practical sessions, you will profoundly understand Tally's functionalities and applications.
FITA Academy goes beyond conventional learning by immersing you in real-world case studies and practical scenarios, ensuring you are well-prepared to address industry challenges. Whether you are a recent graduate, a working professional, or an entrepreneur seeking to enhance financial operations, our course is designed to cater to various skill levels and aspirations. Upon successful completion, you will receive an industry-standard certification that validates your Tally expertise, boosting your employability and credibility in the job market.
Best Tally Institute at Pondicherry helps you begin a transformative journey towards becoming a proficient financial manager ready to make a meaningful impact in the business world. Enroll today to shape a successful and rewarding career path.
Have Queries? Talk to our Career Counselor
for more Guidance on picking the right Career for you!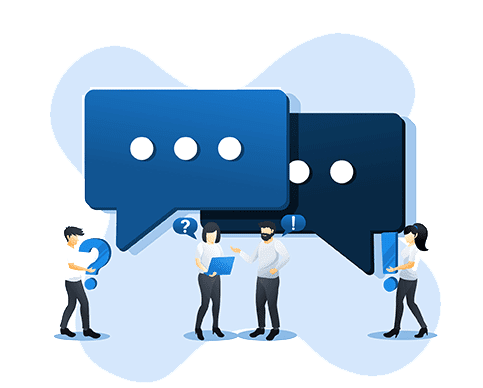 Job Opportunities After Completing Tally Course in Pondicherry
The Tally course helps to understand financial management and accounting principles where you have diverse job opportunities. The comprehensive training and practical skills gained from the course will position you for industries seeking professionals who can easily navigate the difficulties of financial data.
Completing a Tally course empowers you to step confidently into various roles such as accounting, taxation, inventory management, and financial analysis. Whether you aspire to be an accountant, a strategic financial analyst, or a trusted tax consultant, your proficiency in Tally will be the cornerstone of your success. The Tally course provides the skills and knowledge you need to succeed in these roles. You will learn to use Tally software to manage financial records, prepare reports, and analyze data.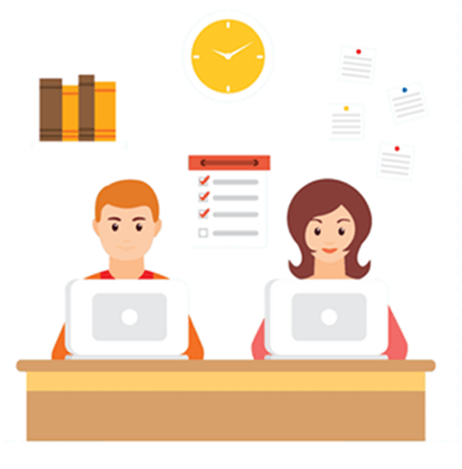 You gain in-depth knowledge about the latest trends in accounting and Finance. With your Tally skills, you can find a rewarding career in various industries, including accounting firms, financial institutions, manufacturing companies, retail businesses, and government agencies. Join us as we explore the many career pathways that await you upon completing the Tally course.
Embark on a fulfilling career journey that promises growth, challenges, and the opportunity to make a tangible impact in Finance and beyond. The Tally Course in Pondicherry is a highly valuable qualification who are looking to advance their career in Accounting or Finance. The course provides the skills and knowledge you need to succeed in various roles, and it can open up a world of opportunities.
In addition to the roles mentioned above, your proficiency in Tally can lead to other financial sector opportunities. For example, you could become a Tax Consultant, providing expert tax planning and compliance guidance. You could also become an Audit Assistant, reviewing financial records and ensuring adherence to regulatory standards.
Read more
M
Monish

I learned a lot about Tally basics to advanced concepts in this course. The course was well-structured, and the trainer was helpful. I would greatly recommend this course to anyone who wants to learn Tally.
P
Preethi

I am looking for a Tally Course to help me get an Accounting job. My friend recommended me to Join FITA Academy. This course covered all of Tally's essential topics, and I got 100% placement assistance after completing this course. I would strongly recommend this course to anyone willing to start a career in the accounting field.
U
Ummae Salma

I completed my Tally Course in FITA Academy, which helped me to improve my financial knowledge. This course generally covered all the essential topics of Tally. Thanks to FITA Academy for this wonderful course.
D
Deepika

After completing the Tally course at FITA Academy, I learned much about Finance. This would help me start my own business, where I learned how to use Tally to manage my finances. I suggest this course to anyone willing to start their own business.
Have Queries? Talk to our Career Counselor
for more Guidance on picking the right Career for you!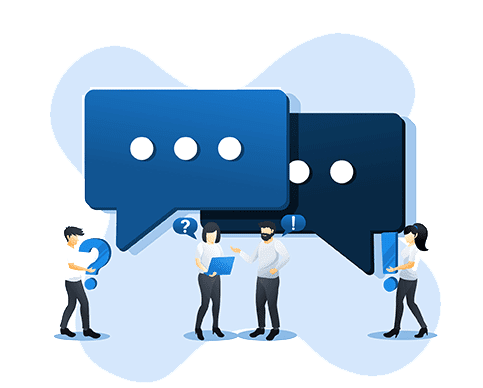 Tally Course in Pondicherry Frequently Asked Question (FAQ)
Additional Information
The course provides a complete toolkit to succeed in this field. You will apply Tally's features through practical case studies to solve real-world challenges, ensuring you are well-versed in theory and practical implementation.
FITA Academy understands the importance of staying relevant in a rapidly evolving field. The Tally course curriculum is thoughtfully designed to stay updated with industry trends and advancements. We blend traditional principles with contemporary practices, equipping you with a well-rounded skill set that meets the demands of modern businesses. Tally Training in Pondicherry believes learning is most effective in an engaging environment.
Our interactive learning sessions, group discussions, and collaborative projects begin a sense of community, enabling you to learn from the industry experts. Your journey continues after the course completion, where our placement assistance program to diverse job opportunities, connecting you with our network of corporate partners. Join us to embark on a path of continuous growth and become a proficient financial professional equipped to navigate the high complexities of the financial world.
Here are some of the key benefits of taking FITA Academy's Tally Training in Pondicherry:
Gain a comprehensive understanding of Tally software.
Develop practical skills in using Tally software.
Be exposed to the latest trends in accounting and Finance.
Build connection with other professionals in the field
Be eligible for a variety of job opportunities.
Tally is a comprehensive accounting software encompassing various concepts for accurate and efficient financial operations. These concepts include:
Ledger management: Ledgers track transactions and maintain accurate financial records. Understanding how to create and manage ledgers is fundamental in Tally.
Vouchers: Vouchers record individual transactions such as sales, purchases, payments, and receipts. Learning to create and manage different types of vouchers is essential for accurate bookkeeping.
Financial statements: Best Tally Institute in Pondicherry helps to prepare some of the financial statements, such as balance sheets and Cash flow Statements. Interpreting these statements is vital for assessing a company's financial health.
GST and taxation: Tally facilitates GST compliance by automating tax calculations, generating tax reports, and assisting in filing GST returns. Understanding tax implications and configuring GST settings is important.
Inventory management: Tally's inventory features allow businesses to manage stock levels, track inventory movement, and generate reports on stock status. Proficiency in inventory management helps optimize operations.
Cost centers and profit centers: Learning to allocate expenses and revenues to specific cost centers or profit centers aids in better financial analysis and decision-making.
Bank reconciliation:Tally Classes in Pondicherry enables bank reconciliation, helping reconcile the company's bank transactions with the records in Tally to ensure accuracy.
Multi-currency transactions: Understanding how to handle transactions involving multiple currencies is essential for businesses engaged in international trade.
Payroll processing: Tally can be used for payroll management, calculating employee salaries, deductions, and generating payslips.
Data security and backup: Knowing how to secure data, create backups, and restore information in Tally is crucial to prevent data loss and ensure business continuity.
Shortcut keys and navigation: Mastering shortcut keys and efficient navigation within Tally enhances productivity and ease of use.
Customisation: Tally offers customisation options to tailor the software to specific business needs. Learning to customise reports, formats, and features can enhance efficiency.
Understanding these concepts is key to effectively using Tally for financial management. Proficiency in these areas empowers individuals to make informed decisions, maintain accurate records, and streamline financial processes using Tally software.
Learning Outcomes of Tally Training in Pondicherry at FITA Academy
Mastering the Tally software to manage and transact financial data efficiently.
Understanding the core accounting principles and accurately creating vouchers.
Able to handle GST transactions, generate financial reports, and ensure compliance.
Managing the inventory, reconciling bank statements, and processing employee payroll.
Able to apply shortcut techniques, customise Tally, and troubleshoot common issues.
Able to gain confidence in independent financial data handling and informed decision-making.
The Tally Classes in Pondicherry help to Develop teamwork and organisational skills, ensuring industry readiness.
Achieving competence in real-world Tally applications, boosting career prospects.
Demonstrating your capability in entering data accurately and efficiently, creating vouchers, and maintaining accuracy throughout the accounting process.
Skills Required to Become an Expert in Tally Accounting Software:
Tally Navigation
Accounting Principles
Accurate data entry
Voucher creation
Financial reporting
GST Regulations
Inventory Management
Bank reconciliation
Payroll processing
Data security awareness
Shortcut proficiency
Problem-solving ability
Report Analysis
Continuous learning mindset.
Different Roles of Tally Specialist
Tally Accountant
Tally Accountants manage financial transactions, data entry, and reporting using Tally software. They should maintain accurate records of income, expenses, and assets, ensuring compliance with accounting principles and regulations. Tally Accountants create and manage vouchers, reconcile bank statements, and generate financial reports like balance sheets and profit and loss statements. They also use their expertise in tallying to efficiently handle Goods and Services Tax (GST) transactions and provide insights for strategic decision-making. To become a Tally Accountant expert, Join Tally Course in Pondicherry.
Financial Analysts
Financial Analysts use their expertise in analysing financial data to help businesses make informed decisions. They assess company financial statements, market trends, and economic indicators to identify opportunities and risks. They also create reports, forecasts, and models to support budgeting, investment, and strategic planning. Financial Analysts are crucial in guiding business growth, mitigating financial risks, and maximising profitability.
GST Consultants
GST Consultants are experts in Goods and Services Tax (GST) regulations and transactions. They help businesses comply with tax laws by offering expert advice on GST registration, filing returns, and handling complex tax scenarios. They also assist in structuring transactions to minimize tax liabilities while maximising benefits. GST Consultants stay updated with changing tax laws and provide strategic guidance to optimise tax strategies. Their in-depth knowledge of GST techniques helps businesses navigate the complexities of indirect taxation, ensuring legal compliance and efficient tax management.
Inventory Managers
Inventory Managers oversee the efficient management of a company's stock and supplies. They use inventory management software to track product movement, optimize stock replenishment, and maintain accurate recordkeeping. They collaborate with procurement and sales teams to maintain optimal stock levels, improving operational efficiency and cost-effectiveness. Inventory Managers analyse demand trends, forecast future needs, and implement strategies to streamline inventory processes, ultimately contributing to enhanced customer satisfaction and optimized supply chain operations.
Audit Assistants
Audit Assistants support auditing procedures by assisting auditors in reviewing financial records, transactions, and procedures. They gather and organize documentation, perform reconciliations, and verify data accuracy. From Tally Training in Pondicherry, the Audit Assistants aid in identifying discrepancies, irregularities, and areas for improvement within internal controls. Their attention to detail ensures compliance with auditing standards and regulatory requirements.
Tax Specialists
Tax Specialists are knowledgeable professionals in tax laws and regulations. They provide expert advice and strategies to individuals and businesses to optimize their tax planning and compliance. Tax Specialists analyze financial data, assess tax implications, and ensure accurate tax reporting. They prepare and file tax returns, applying deductions, credits, and exemptions to minimize tax liabilities.
Cost Accountant
Cost Accountants analyze and control an organization's costs to help in decision-making. They assess production expenses, monitor the budget, and optimize resource allocation. Cost Accountants establish cost standards, analyze variances, and recommend cost-cutting measures. They collaborate with departments to evaluate cost-effectiveness, pricing strategies, and product profitability. Their expertise aids organizations in achieving financial goals while maintaining competitive pricing and sustainable operations.
Join Tally Training in Pondicherry at FITA Academy to gain more technical knowledge about the Tally Concepts.
Accounting Software Support

Accounting Software Support professionals provide technical assistance and troubleshooting for accounting software users. They address queries, resolve software-related issues, and guide users through various features. They offer remote or on-site support to ensure smooth software functionality, data accuracy, and timely problem resolution. These experts also assist with software installation, updates, and configuration to align with business needs. Accounting Software Support specialists play a vital role in ensuring efficient software usage, enabling businesses to maintain accurate financial records, streamline processes, and maximize the benefits of their chosen accounting software. To become a professional in Accounting Software Support with real-time examples, Join the Best Tally Institute in Pondicherry.
Read more