Course Highlights & Why Spoken English Classes in Madurai at FITA Academy?
FITA Academy provides the Best Spoken English Classes in Madurai that offer curated course materials that aid in developing social communication skills.
Our curriculum includes audio-visual exercises and assessments that focus on improving speaking abilities and vocabulary.
Students are encouraged to participate in group discussions, critical conversations, and debates to enhance their speaking skills.
Our Spoken English Classes Madurai integrates the four language skills: learning, speaking, reading, and writing, for a comprehensive learning program.
FITA Academy offers flexible class schedules that provide both weekday and weekend classes to cater to the convenience of the participants.
Students can choose between regular-paced, fast-track, online or offline classes, depending on their time constraints.
We offer goal-centred classes and offer a blended curriculum to fit all types of learners.
Moreover, FITA Academy's Spoken English in Madurai has a placement support system with a network of more than 1,500+ organisations for our students.
Read more
Upcoming Batches
| | | | |
| --- | --- | --- | --- |
| 23-09-2023 | Weekend | Saturday (Saturday - Sunday) | |
| 25-09-2023 | Weekdays | Monday (Monday - Friday) | |
| 28-09-2023 | Weekdays | Thursday (Monday - Friday) | |
| 30-09-2023 | Weekend | Saturday (Saturday - Sunday) | |

Classroom Training
Get trained by Industry Experts via Classroom Training at any of the FITA Academy branches near you
Why Wait? Jump Start your Career by taking the Spoken English Training in Madurai!
Instructor-Led Live Online Training
Take-up Instructor-led Live Online Training. Get the Recorded Videos of each session.
Travelling is a Constraint? Jump Start your Career by taking the Spoken English Online Course!
Have Queries? Talk to our Career Counselor
for more Guidance on picking the right Career for you!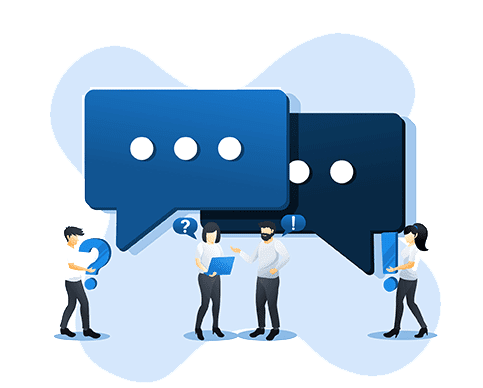 Trainer Profile
Trainers at FITA Academy possess more than 8+ years of expertise in linguistic training and communication.
They employ live projects and practical assessments to enhance the confidence and learning outcomes of learners.
Our mentors utilise diverse teaching materials and tools to improve the written, interpersonal, and communication skills of students.
The trainers of the Best Spoken English Classes in Madurai prioritise enhancing the conceptual and conversational clarity of each learner.
They are knowledgeable and experienced speakers who impart current information and trends to assist students in becoming captivating speakers.
Each batch consists of less than seven students to promote student-centred classes, resulting in engaging and open sessions.
Our trainers provide comprehensive Spoken English Classes Madurai, which helps students to become skilled and proficient English speakers.
Features
Real-Time Experts as Trainers
At FITA Academy, You will Learn from the Experts from industry who are Passionate in sharing their Knowledge with Learners. Get Personally Mentored by the Experts.
LIVE Project
Get an Opportunity to work in Real-time Projects that will give you a Deep Experience. Showcase your Project Experience & Increase your chance of getting Hired!
Certification
Get Certified by FITA Academy. Also, get Equipped to Clear Global Certifications. 72% FITA Academy Students appear for Global Certifications and 100% of them Clear it.
Affordable Fees
At FITA Academy, Course Fee is not only Affordable, but you have the option to pay it in Installments. Quality Training at an Affordable Price is our Motto.
Flexibility
At FITA Academy, you get Ultimate Flexibility. Classroom or Online Training? Early morning or Late evenings? Weekdays or Weekends? Regular Pace or Fast Track? - Pick whatever suits you the Best.
Placement Support
Tie-up & MOU with more than 1,500+ Small & Medium Companies to Support you with Opportunities to Kick-Start & Step-up your Career.
Best Spoken English Certification Class in Madurai
About Best Spoken English Certification Class in Madurai at FITA Academy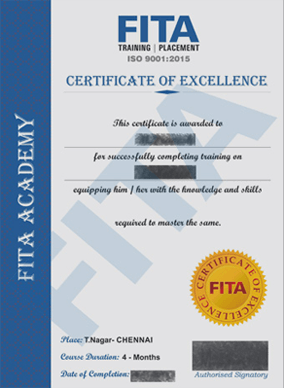 Best Spoken English Class Training in Madurai
After completing our Spoken English classes at FITA Academy, individuals are awarded an internationally recognised certificate acknowledging their proficiency in the English language. This certificate attests to the applicant's strong grasp of the language, reflecting their performance in various activities and evaluation exams conducted by the institution. Acquiring this certification signifies that you have undergone specialised English language training and may be given preference during job interviews.
English is a widely spoken language globally, and certification can enable individuals to communicate effectively with people from diverse backgrounds and cultures. Certification from the Top 10 Spoken English Classes in Madurai helps individuals to build confidence, self-esteem, and social connections, which can positively impact their personal and professional relationships. Many universities and colleges worldwide require students to have a minimum level of English proficiency, which can be demonstrated through certification.
Global organisations recognise and accept the FITA Academy certificate as proof of one's English language proficiency. Most global companies require their employees to have strong communication skills, which include the capacity to speak English fluently, and certification can demonstrate one's proficiency to potential employers. Furthermore, certification can lead to better job opportunities, career advancement, and higher salaries.
In countries such as Canada, the United States of America, and the United Kingdom, immigrants must demonstrate their English proficiency to obtain a work visa, permanent residency, or citizenship. International assessments such as IELTS, TOEFL, and TOEIC are regularly administered to assess an individual's proficiency in the four English language areas of writing, reading, speaking, and listening.
FITA Academy offers a range of Spoken English classes Madurai that is divided into three levels of certification
Beginner Level
Intermediate Level
Advanced Level
By completing these courses, students can improve their language skills and enhance their speaking abilities. Adding this certification to their professional profile will expand their career opportunities and help them progress in their field.
Have Queries? Talk to our Career Counselor
for more Guidance on picking the right Career for you!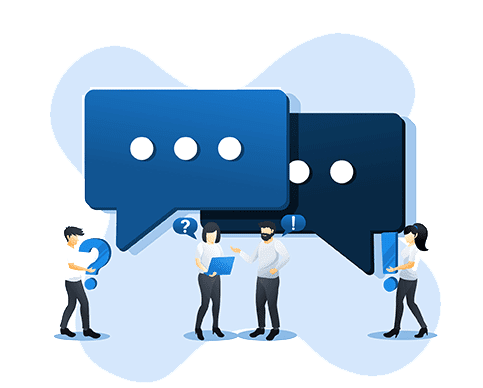 Job Opportunities After Completing Spoken English Classes in Madurai
Spoken English has become a global language and an essential skill in today's world, and the demand for individuals who possess proficiency in this language is on the rise. With the increasing importance of English in the workplace, there is a vast range of career opportunities available for those who are fluent in the language. The demand for English-speaking professionals in these industries is high, and the salaries offered are competitive. The career scope for individuals with good communication skills in English is vast and diverse.
The most common career options for English-speaking individuals are in the fields of teaching, customer service, content writing, journalism, and public relations. However, individuals who possess excellent spoken English skills can also excel in fields such as sales, marketing, hospitality, tourism, and business. Individuals who are either employed in or have an interest in various fields such as information technology, automation, healthcare, management, finance, law, accounting, tourism, human resources, and hospitality can gain advantages by possessing this skill.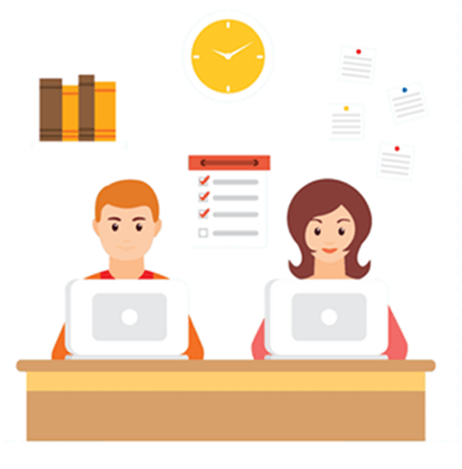 This particular skill is especially suitable for those who are engaged in foreign affairs, politics, or diplomatic duties. The average salary for English-speaking professionals in India varies based on their job profile and experience.
The salary for a customer service executive with excellent communication skills ranges from INR 2.5 to 4 LPA, whereas the salary for an English language trainer ranges from INR 3 to 5 LPA. Similarly, the salary for content writers with excellent English writing skills ranges from INR 3 to 6 LPA, and the salary for a journalist with good spoken English skills ranges from INR 4 to 8 LPA.
Read more
X
Xavier Adam

I had a great learning experience at the Best Spoken English Center in Madurai. The training I received helped me to enhance my speaking skills and vocabulary, as well as increase my confidence and overall performance. The teaching techniques, pleasant learning atmosphere, and flexible class schedules provided by FITA Academy were all very appealing to me.
K
Kiran

I am fully content with the quality of coursework and training provided by trainers at FITA Academy. Their extensive training has been greatly beneficial in refining my speaking abilities, which has given me an advantage over others in my organisation. I highly recommend enrolling in FITA Academy's Spoken English in Madurai to improve your professional image.
A
Anandhi

I am employed by a reputable multinational corporation as a transcriber, thanks to my completion of the Spoken English Course in Madurai. My trainers offered constant assistance throughout the training and encouraged me to face new challenges. I am now capable of speaking English confidently and without worrying about grammar mistakes.
M
Madhavan

I was looking for the Best Spoken English Classes in Madurai and chose to register at FITA Academy to enhance my language fluency since I faced difficulties in the past. The interactive lessons were interesting, and the trainers were approachable when I had concerns. The trainer used relatable daily life examples and included enjoyable games and activities. I relished the learning experience and highly suggest FITA Academy.
K
Kavitha R

Being a part of the HR team at my organisation, I used to give preference to my mother tongue, but later on, I realised the significance of spoken English. After completing my Spoken English certification at FITA Academy, I gained language proficiency and can now keep up with lengthy discussions with ease.
Have Queries? Talk to our Career Counselor
for more Guidance on picking the right Career for you!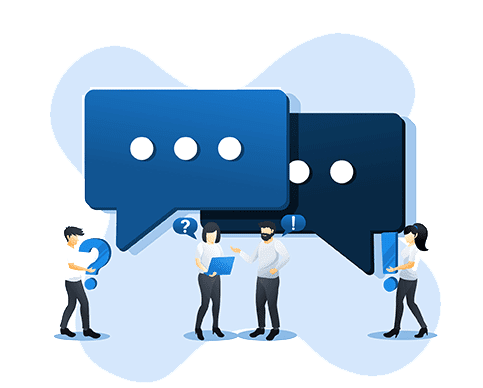 Spoken English Classes in Madurai Frequently Asked Question (FAQ)
Additional Information
English is considered to be the dominant language of the internet and is also the most commonly spoken language worldwide. As a result, having effective communication skills in English is likely to result in higher salaries across different industries. It also affects the hiring policies of various companies. Proficiency in English makes it easier to travel, establish friendships and conduct business with people from different parts of the world. The Top 10 Spoken English Classes in Madurai help to communicate ideas effectively and become proficient speakers.
English is the primary means of communication in most professions globally, and it has emerged as a global language in the field of economics. People show respect to those who express their opinions clearly. Improving our communication and language skills enhances not only one's personality but also boosts work productivity. Acquiring proficiency in English can open up better job prospects for individuals. Additionally, English is the language used in research, news, and higher education.
Tips to improve Spoken English
Listen and Repeat
The first step to improving your spoken English is by listening to native speakers and trying to repeat what they say. You can do this by listening to English news channels, podcasts, and audiobooks. This will help you to become familiar with different accents, intonations, and sentence structures. Repetition helps in building muscle memory, which will make it easier for you to speak English fluently.
Speak with Native Speakers
Speaking with native speakers is one of the most effective ways to improve your spoken English skills. You can join English-speaking groups or clubs, attend language exchange events, or find language exchange partners online. This will give you an opportunity to practise speaking with someone who has a better grasp of the language, and they can also provide feedback on your pronunciation and grammar.
Read Out Loud
Reading out loud is another excellent way to improve your spoken English. You can read anything that interests you, such as books, newspapers, or blogs. When you read out loud, pay attention to your pronunciation, intonation, and pace. You can also record yourself while reading and listen to it later to identify areas that need improvement.
Use Online Resources
There are plenty of online resources available that can help you improve your spoken English skills. You can use english speaking apps which provide interactive exercises, language exchange partners, and other useful tools. You can also watch English language videos on YouTube or enrol in the Spoken English Course in Madurai that focuses on spoken English.
Practice with a Mirror
Practising in front of a mirror is an effective way to improve your spoken English skills. It will enable you to see your facial expressions, body language, and mouth movements clearly, which will help you to identify areas that need improvement. You can also observe how your mouth moves while pronouncing different sounds and practice to improve your pronunciation.
Focus on Pronunciation
One of the most important aspects of spoken English is Pronunciation. To improve your pronunciation, focus on the correct placement of your tongue, lips, and mouth. Try to imitate native speakers and pay attention to the way they pronounce different sounds.
Certification Levels offered for Spoken English at FITA Academy
Beginner Level
In this level of proficiency, we aim to provide fundamental English language knowledge to our students. This includes teaching them essential components such as commonly used vocabulary, pronunciation of challenging words, noun and verb forms, adjective categories, conjunctions, and prepositions to help them establish a solid base. At this stage, we also incorporate exercises to enhance vocabulary, reading comprehension, speaking, and listening skills.
Intermediate Level
In this stage, we motivate students to put their recently gained knowledge into practice by participating in regular spoken English classes. The curriculum covers a range of grammar topics, including relative pronouns, verbs, auxiliary verbs, gerunds, different types of adjectives and adverbs, clauses, prepositions, and active and passive voice. FITA Academy provides audio and visual resources to aid students in developing their communication skills effectively.
Advanced Level
At this level, students are imparted with career-oriented training. They receive specialised guidance on phone conversations, email communication, conversing with colleagues and clients, as well as interpersonal relations. Additionally, we offer a quick review session for students who have completed the beginner and intermediate levels.
FITA Academy offers students the essential resources to improve their communication skills in the worldwide business setting. We utilise advanced techniques and proven methodologies to train students effectively and efficiently. The course content includes essential topics such as grammar, conversation, vocabulary, and listening. The curriculum involves exercises that focus on reading, writing, speaking, and listening practice, in addition to training on pronunciation, intonation, body language, and stress management.
Our Spoken English Training in Madurai offers a comprehensive program that covers the beginner to intermediate levels of English. The course is designed to enhance the trainees' speaking, listening, vocabulary, grammar, and pronunciation skills. It consists of several distinct modules that cover important and current aspects of the English language. The first module introduces English and its relevance in today's society. Students will learn how English is used as a language of international communication and how it can improve career opportunities, business communication, and personal development. The second module of the course focuses on stress and sound. The Top 10 Spoken English Classes in Madurai aim to provide a deep understanding of stress, its usage in sentences, and how to use the dictionary appropriately.
The primary objective of the second module is to enhance reading skills, comprehension, and vocabulary through various activities such as formal and informal conversations, presentations, dialogues, and group discussions. The third module of the course is dedicated to improving communication skills and neutralising accents. By providing intensive training and persistent practice, our program aims to make our trainees proficient in effective speaking and listening, comprehension, and composition. The accent-neutralisation component of the program includes diction analysis, appropriate pronunciation, expertise in vowels and consonants, and an understanding of syllable stress. Our interactive and gaol-centred classes provide guidance to strengthen the fluency and expressiveness of the students.
Our trainers are experienced professionals who have helped many students improve their English language skills over the years. They stay up to date with the latest trends in language and provide modern approaches and techniques to help students improve their fluency. The ultimate goal of FITA Academy is to enable students to become proficient in the language. Our Spoken English Classes Madurai incorporate vital strategies to enhance vocabulary and grammar growth. The course is taught using innovative and effective methods, including regular assignments, tests, and hands-on activities, which help build competence and confidence. These techniques support the development of both personal and impersonal communication skills.
Read more