Course Highlights & Why Spoken English Classes Pondicherry at FITA Academy?
The modules for the Spoken English course have been created expressly to meet international standards.
Our Spoken English instructors have a track record of success in language training and effective communication for more than ten years.
The FITA Academy provides enjoyable and engaging Spoken English Training in Pondicherry with the use of smart classrooms with integrated learning.
At FITA Academy, we offer flexible batch scheduling for our Spoken English Courses in Pondicherry, including weekend, weekday, and fast-track options.
Use a curriculum chosen by subject-matter experts to hone your English speaking, writing, listening, and writing skills.
We offer expert Spoken English Classes in Pondicherry at a reasonable cost, and upon successful course completion, you will receive a certificate.
Read more
Upcoming Batches
| | | | |
| --- | --- | --- | --- |
| 02-11-2023 | Weekend | Saturday (Saturday - Sunday) | |
| 04-12-2023 | Weekdays | Monday (Monday - Friday) | |
| 07-12-2023 | Weekdays | Thursday (Monday - Friday) | |
| 09-12-2023 | Weekend | Saturday (Saturday - Sunday) | |

Classroom Training
Get trained by Industry Experts via Classroom Training at any of the FITA Academy branches near you
Why Wait? Jump Start your Career by taking the Spoken English Training in Pondicherry!
Instructor-Led Live Online Training
Take-up Instructor-led Live Online Training. Get the Recorded Videos of each session.
Travelling is a Constraint? Jump Start your Career by taking the Spoken English Online Course!
Have Queries? Talk to our Career Counselor
for more Guidance on picking the right Career for you!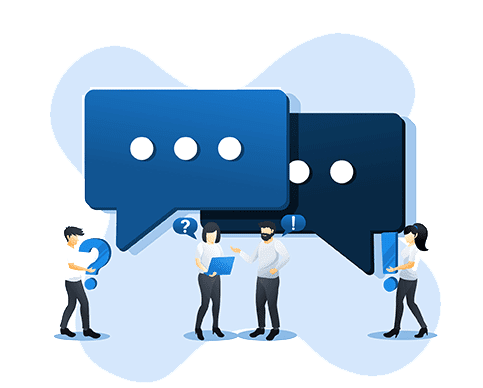 Trainer Profile
Trainers at FITA Academy's Spoken English classes in Pondicherry use the blended learning approach and offer the ideal balance of theoretical and practical knowledge.
The Spoken English Instructors at FITA Academy are highly qualified experts in the field of communication and language instruction.
At FITA Academy, each student receives specialised attention from Spoken English Trainer and ample hands-on practice.
Become a native English speaker and improve your language proficiency with the help of FITA Academy's advanced Spoken English Classes in Pondicherry.
Over 50,000 students of all ages have attended more than 2000 classes and workshops led by the finest professionals at FITA Academy.

Learn at FITA Academy & Get Your
Dream IT Job in 60 Days
like these Successful Students!
Features of Spoken English Classes in Pondicherry at FITA Academy
Real-Time Experts as Trainers
At FITA Academy, You will Learn from the Experts from industry who are Passionate in sharing their Knowledge with Learners. Get Personally Mentored by the Experts.
LIVE Project
Get an Opportunity to work in Real-time Projects that will give you a Deep Experience. Showcase your Project Experience & Increase your chance of getting Hired!
Certification
Get Certified by FITA Academy. Also, get Equipped to Clear Global Certifications. 72% FITA Academy Students appear for Global Certifications and 100% of them Clear it.
Affordable Fees
At FITA Academy, Course Fee is not only Affordable, but you have the option to pay it in Installments. Quality Training at an Affordable Price is our Motto.
Flexibility
At FITA Academy, you get Ultimate Flexibility. Classroom or Online Training? Early morning or Late evenings? Weekdays or Weekends? Regular Pace or Fast Track? - Pick whatever suits you the Best.
Placement Support
Tie-up & MOU with more than 1,500+ Small & Medium Companies to Support you with Opportunities to Kick-Start & Step-up your Career.
Best Spoken English Certification Class in Pondicherry
About Best Spoken English Certification Class in Pondicherry at FITA Academy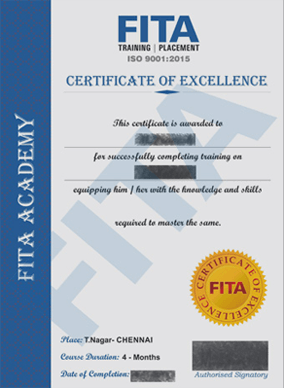 Spoken English Certification Training in Pondicherry
A Spoken English Course Certification is a professional credential that shows potential employers that a candidate has a solid command of spoken English as well as a solid command of the English language as a whole. Additionally, the certificate states that the applicant has a thorough command of English in terms of reading, writing, speaking, and listening abilities. You receive continual instruction from our English Spoken Language trainers, enabling you to speak English fluently.
Have Queries? Talk to our Career Counselor
for more Guidance on picking the right Career for you!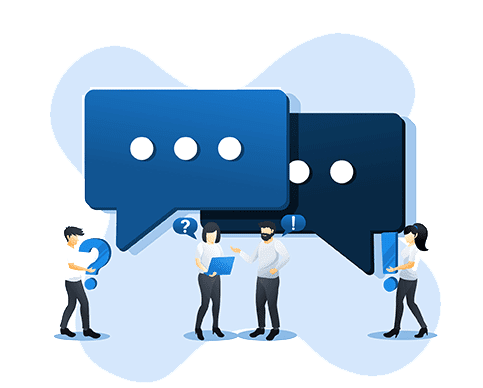 Job Opportunities After Completing Spoken English Classes in Pondicherry
Since English is the language used for the majority of business communications worldwide, there are many employment prospects for English speakers. Business process outsourcing companies, including Accenture, Wipro, Infosys, TCS, WNS global services, and first source solutions, hunt for applicants with strong communication skills.
Marketing specialists at top companies must be skilled communicators who can convince customers in order to sell their products to them. Because English is a crucial component of advertising, many advertising organisations look for applicants with strong communication skills. We at FITA Academy are regarded by our students as the Best Spoken English Classes in Pondicherry because we have assisted thousands of students in advancing their careers.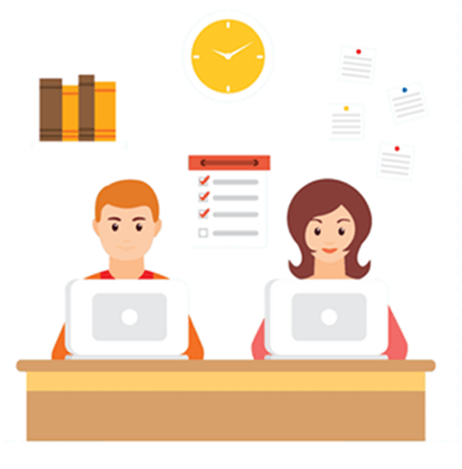 G
Balaji

Joining the Spoken English Classes in Pondicherry has been very exciting. I completed my intermediate-level English classes. The instructors are highly knowledgeable and skilled in teaching English. They create a friendly and supportive environment that makes learning enjoyable. I have gained confidence in speaking English fluently, and my vocabulary has expanded significantly. The regular practice tests and feedback have helped me track my progress. I highly recommend these classes to anyone looking to improve their spoken English skills.
D
Josephine S

I joined this spoken English class to improve my English, which has dramatically improved my standard of English. The trainers were patient, encouraging and dedicated to helping us to improve. The curriculum was well-structured, covering all aspects of spoken English. Through interactive activities, role-plays, and group discussions, I gained the confidence to express myself in better English. The small batch size also helped us get personalised attention. I am glad I chose FITA Academy.
R
Reshma G

Enrolling in the Spoken English Classes in Pondicherry has been crucial in my professional life. I have attended many interviews for various companies, but I got rejected in the last round because of my English. The instructors provided a supportive and attentive learning environment. The use of real-life conversation helped me in many ways. The speaking practice sessions boosted my confidence. I can now speak fluent English and am grateful for the lessons. Thank You, FITA Academy!
C
Andrews

I highly recommend the Spoken English Classes Pondicherry at FITA Academy to anyone seeking to enhance their English communications skills. The trainers were not only knowledgeable but also passionate about the language. They ensured that we had ample speaking practice. The interactive activities and group discussions helped me overcome my shyness and become more confident in expressing my ideas in English. These classes provided a solid foundation for my language journey. I am grateful for the guidance I received.
M
Parvathy Kishore

Attending the FITA Academy's Spoken English Classes in Pondicherry has been a transformative experience. I have always struggled with speaking English fluently, but the trainers at the institute provided me with the guidance and support I needed. The classes were interactive and engaging, focusing mainly on speaking skills. The instructors provided constructive feedback, which helped me improve my mistakes. Now I can communicate confidently in English. Thank you, FITA Academy!
Have Queries? Talk to our Career Counselor
for more Guidance on picking the right Career for you!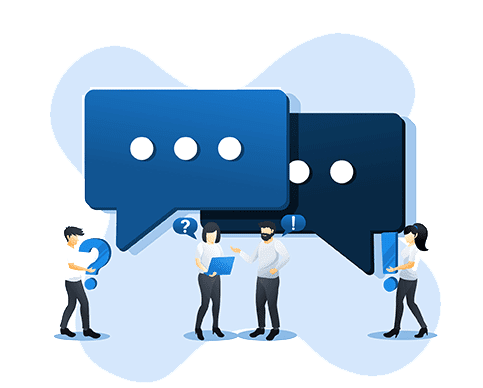 Spoken English in Pondicherry Frequently Asked Questions (FAQs)
Additional Information
Learning English has become crucial in today's culture because it is an international language. Given the importance and widespread use of the English language, the FITA Academy is offering a spoken English language course that will help the students speak the language fluently and confidently on a variety of everyday topics. The course will cover material at the pre-intermediate and intermediate levels of English, improving the students' speaking, listening, vocabulary, grammar and pronunciation abilities. The course includes various modules that address essential and popular facets of the English language Enrol today at Spoken English Classes Pondicherry and avail the course at best prices.
The vast majority of people recognise English as the dominant language on the internet. On a global scale, English is the most frequently spoken language. Therefore, being able to communicate clearly in English will undoubtedly raise your pay in any industry. It has an impact on how different businesses handle hiring. Speaking English also makes it simpler to travel, meet new people, and conduct business with people worldwide. You must be proficient in spoken English if you wish to convey your thoughts clearly or create an impression in a social setting. Additionally, people tend to admire individuals who can articulate their thoughts.
The majority of professions in the world use English for communication, and it has emerged as a universal language in the field of economics. Developing effective communication and language abilities might help a person gain better career chances. Additionally, it is the language used in higher education, news, and research.
Our spoken English Classes Pondicherry are structured into three levels: Beginner, Intermediate, and Advanced. Each level is designed to cater to the specific needs of proficiency of learners at different stages of their English Language journey.
Beginner Level
At the beginner level, we focus on building a solid foundation in spoken English. This level is suitable for individuals with little to no prior experience or knowledge of the language. We cover essential vocabulary, basic grammar and fundamental conversational skills. The emphasis is on developing confidence in essential communication and improving pronunciation.
Intermediate Level
The intermediate level is designed for learners who have a basic understanding of English and want to enhance their spoken English skills further. At this level, we expand vocabulary, delve deeper into grammar concepts, and work on improving fluency and accuracy in conversation. Topics covered include expressing opinions, describing experiences, and engaging in more complex discussions.
Advanced Level
The advanced level is for learners who have a solid command of spoken English and want to refine their skills to a higher level of proficiency. We focus on advanced vocabulary, idiomatic expressions, nuanced grammar usage, and advanced conversation strategies at this level. The goal is to enhance communication abilities for more sophisticated and nuanced discussions, presentations, and debates.
Tips and strategies to learn Spoken English
Immerse yourself in English
As much as possible, surround yourself with English. Watch TV shows, and English movies, read English books and listen to English music. This will expose you to natural language patterns, improve your vocabulary and help you develop an ear for the language.
Practice Regularly
Consistency is key when learning any language. Set aside dedicated time each day to practise your spoken English skills. Find a language partner or join a conversation group where you can practise speaking and listening to English in a supportive environment.
Focus on Pronunciation
Please pay attention to the pronunciation of words and practise speaking them aloud. Listen to native speakers and imitate their intonation and stress patterns. Use online resources such as pronunciation guides and videos to improve pronunciation skills.
Expand your vocabulary
Work on expanding your vocabulary by learning new words and phrases every day. Make use of flashcards, vocabulary apps, or word lists to memorise and practice using new words in context. Use them in conversations to reinforce your learning. Join Spoken English Institute in Pondicherry to increase your vocabulary skills.
Be a good listener
Listening is a crucial skill for effective communication. Practise active listening by listening to podcasts, TED Talks, or audio recordings in English. Focus on understanding the main ideas, identifying essential vocabulary, and noting sentence structures.
Speak with Native speakers
Engage in conversations with native English speakers if possible. This will expose you to different accents and help you adapt to natural conversations. If you can't access native speakers, consider joining online language exchange platforms to connect with English speakers worldwide.
Use English in Daily life
Try to incorporate English into your daily routine. Think in English, describe your activities and surroundings in English, and practise forming sentences and expressing thoughts in English. This will help you become more comfortable with the language.
Watch and Repeat
Watch movies or videos with English subtitles and repeat them out loud. Pay attention to the spoken words' pronunciation, intonation, and rhythm. This exercise will improve your fluency and help you internalise natural language patterns.
Record Yourself
Use a voice recorder or smartphone to record your voice while speaking in English. Listen to the recordings and analyse areas you need improvement, such as pronunciation, grammar, or fluency. Repeat the process to track your progress over time.
Use English Idioms and Phrases
Idioms and phrases are commonly used expressions in English. Learn a few idiomatic expressions and incorporate them into your conversations. This will make your speech more natural and help you sound more like a fluent speaker.
Engage in Role-Plays and Conversations
Practise real-life scenarios through role-plays or simulated conversations. Choose different roles or situations and act them out with a language partner or in a group setting. This will improve your ability to express yourself in various contexts.
Listen to English News and Podcasts
Stay updated with current affairs and listen to news broadcasts or podcasts in English. This will expose you to different topics, enhance your listening skills, and help you grasp different accents and speaking styles.
Pay attention to Grammar and Sentence Structure
While fluency is essential, having a solid understanding of grammar rules and sentence structure is equally crucial. Study the basics of English grammar and practice constructing grammatically correct sentences.
Learn from Authentic Materials
Explore authentic English materials like books, newspapers, blogs, or magazines. Reading and listening to authentic content exposes you to natural language usage and helps you understand different writing styles and expressions.
Maintain an English language Journal
Keep a journal to note down new vocabulary, phrases, or expressions you encounter. Use them in your conversation and refer to your journal for revision. This practice reinforces your learning and helps you retain the language better.
Celebrate your Progress
Track your progress and celebrate your achievements along the way. Set achievable goals and reward yourself when you reach milestones. These positive reinforcements will keep you motivated and eager to continue to improve your spoken English.
Don't Be Afraid of Making Mistakes
Remember that making mistakes is a natural part of the learning process. Embrace them as opportunities to learn and improve. Be confident and feel free to practise speaking English, even if you are not perfect. The more you practise, the more you will progress.
Our spoken English course is designed to provide you with the knowledge, necessary tools and practice to become a confident and fluent English speaker. FITA Academy is committed to helping you achieve your language goals with experienced instructors, a comprehensive curriculum, interactive learning methods and a supportive environment. Do not let language barriers hold you back. Join our Spoken English Classes in Pondicherry at FITA Academy today and unlock your full potential in English communication. Take the first step towards enhancing your language skills and opening up a world of opportunities. Sign up now and begin an exciting language proficiency and personal growth journey.
Read more