Course Highlights & Why Software Testing Courses in Pondicherry at FITA Academy?
Our Software Testing Course modules are carefully made to the highest standards of quality to satisfy the demands of the global industry.
Students can better comprehend manual and automated testing concepts with the aid of course materials selected by industry experts.
Our instructors have more than 10 years of expertise in the field of software testing platforms, making them highly qualified and effective.
A thorough training course in software testing can help you master a variety of testing technologies.
Regular review sessions of the prior lessons will be offered to you in order to improve your understanding.
Upon successful completion of the Software Testing Training in Pondicherry, you will be provided with certification.
Our Active Placement Cell at FITA Academy assists students in landing their dream job by guiding them towards the ideal career.
Read more
Upcoming Batches
| | | | |
| --- | --- | --- | --- |
| 23-09-2023 | Weekend | Saturday (Saturday - Sunday) | |
| 25-09-2023 | Weekdays | Monday (Monday - Friday) | |
| 28-09-2023 | Weekdays | Thursday (Monday - Friday) | |
| 30-09-2023 | Weekend | Saturday (Saturday - Sunday) | |

Classroom Training
Get trained by Industry Experts via Classroom Training at any of the FITA Academy branches near you
Why Wait? Jump Start your Career by taking the Software Testing Training in Pondicherry!
Instructor-Led Live Online Training
Take-up Instructor-led Live Online Training. Get the Recorded Videos of each session.
Travelling is a Constraint? Jump Start your Career by taking the Software Testing Online Course!
Have Queries? Talk to our Career Counselor
for more Guidance on picking the right Career for you!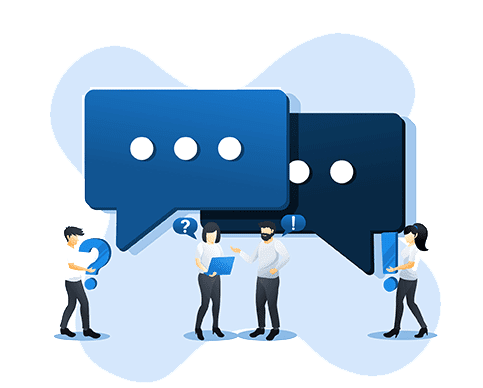 Trainer Profile
FITA Academy's Software Testing Training Institute in Pondicherry trainers are working professionals with industry experience of 8+ years experience.
Trainers offer personalised career guidance and mentoring.
To increase the Student's abilities, programmes like skill development and knowledge introduction will be conducted.
Students participating in FITA Academy training receive specialised training from qualified instructors, providing a comprehensive overview of the most recent industry practices.
Our Software Testing Training Institute Pondicherry Trainers help students construct resumes in addition to offering helpful advice on interview questions and handling interviews through mock interviews.
Features
Real-Time Experts as Trainers
At FITA Academy, You will Learn from the Experts from industry who are Passionate in sharing their Knowledge with Learners. Get Personally Mentored by the Experts.
LIVE Project
Get an Opportunity to work in Real-time Projects that will give you a Deep Experience. Showcase your Project Experience & Increase your chance of getting Hired!
Certification
Get Certified by FITA Academy. Also, get Equipped to Clear Global Certifications. 72% FITA Academy Students appear for Global Certifications and 100% of them Clear it.
Affordable Fees
At FITA Academy, Course Fee is not only Affordable, but you have the option to pay it in Installments. Quality Training at an Affordable Price is our Motto.
Flexibility
At FITA Academy, you get Ultimate Flexibility. Classroom or Online Training? Early morning or Late evenings? Weekdays or Weekends? Regular Pace or Fast Track? - Pick whatever suits you the Best.
Placement Support
Tie-up & MOU with more than 1,500+ Small & Medium Companies to Support you with Opportunities to Kick-Start & Step-up your Career.
Software Testing Certification Training in Pondicherry
About Software Testing Certification Training in Pondicherry at FITA Academy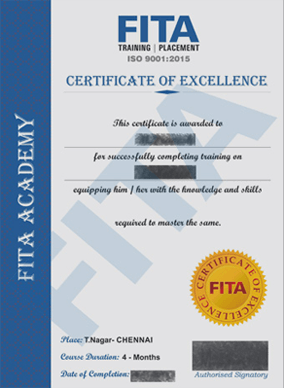 Software Testing Certification Training in Pondicherry
A Software Testing Course in Pondicherry certification is one of the professional designations provided by the institute that shows the level of expertise a candidate has earned in the domain of the software testing platform and its application. After finishing the course and gaining real-world project experience, this certification verifies that candidates have the abilities needed to function as software testers. Students will benefit if they send their CVs with this certificate since it would allow employers to concentrate on their profile during an interview and provide access to various career opportunities.
Under the guidance of our trainers, our Software Testing Certification Course in Pondicherry at FITA Academy focuses on developing the skill sets necessary for a professional Software Tester. Experts with more than eight years of expertise also teach at our software Testing Training Institute Pondicherry. With the most recent advancements in the software testing industry, you will be able to update your abilities.
Have Queries? Talk to our Career Counselor
for more Guidance on picking the right Career for you!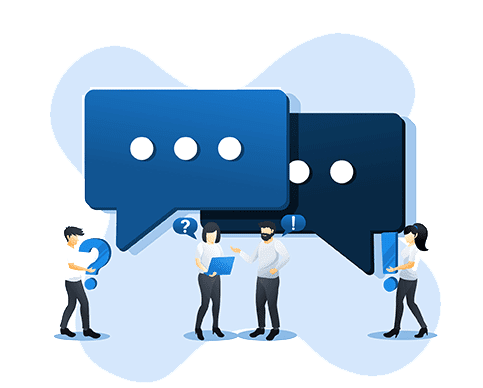 Job Opportunities After Completing Software Testing Courses in Pondicherry
Software testing is now an essential component of the Software Development Life Cycle and the creation of software products. Since the very beginning of their development, software products have had to undergo mandatory testing to determine whether the built-in functionalities are working as intended. The testing's primary objective is to ensure that the product will work properly when used by customers. In addition to being tested for performance, it is also examined for quality, security, cost-effectiveness, and bug reduction. Software testers, software test engineers, or quality assurance (QA) testers are the job roles given to the individuals that test these software products. Software testers play an essential function since they must conduct various tests and use various testing techniques to determine whether the final software product is flawless and precisely meets client expectations.
Google, Microsoft, Apple, Philips, Dell, Amazon, Accenture, Deloitte, HTC Global Services, Cognizant, IBM, Bosch Group, and many other small and medium-sized organisations are among the top employers of software testers in India.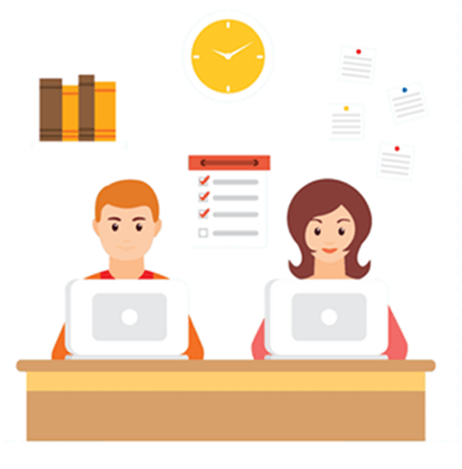 When it comes to a Software tester's salary, many variables are at play. It covers their education, professional background, job duties, employer, and skill set. Software testers in India make an average pay of Rs. 4,88,546 annually. An entry-level software tester typically makes roughly Rs. 2,06,893 annually. A mid-level software testing professional makes approximately Rs. 5,98,893 annually, whereas an experienced expert makes approximately Rs. 9,76,020 annually.
FITA Academy's Software Testing Training Institute in Pondicherry meets the needs of testing enthusiasts by creating the ideal curriculum for them.
Read more
R
Meena G

The Software Testing Course in Pondicherry at FITA Academy was a game-changer for me. The trainers were highly knowledgeable and experienced professionals who provided practical insights into various testing techniques and tools. The hands-on assignments and real-world projects helped me gain confidence in my testing skills. I am grateful to FITA Academy for equipping me with the necessary skills to kick-start my career in software testing.
A
Roshal

I enrolled in the Software Testing Training in Pondicherry at FITA Academy, which exceeded my expectations. The course curriculum was comprehensive, covering all the essential concepts and methodologies in software testing. The trainers were patient and supportive, always available to clarify doubts and guide us throughout the course. The interactive sessions and group discussions with fellow students added immense value to my learning experience. I would highly recommend FITA Academy.
S
Aaditya R

FITA Academy in Pondicherry offers an excellent software testing course. The trainers have in-depth knowledge and expertise in the field, which they effectively shared with us. The course materials were well-structured and up-to-date, and the practical exercises and real-world case studies helped me understand the practical applications of software testing. The training environment was conducive to learning, and the support staff always answered our queries. I'm grateful for the skills I acquired through this course, and I am confident it will benefit me in my future career.
R
Marianna Alphonse

I had a fantastic learning experience at FITA Academy, Pondicherry, during the software testing course. The trainers were incredibly knowledgeable and delivered the concepts clearly and concisely. The hands-on sessions and live projects provided valuable insights into the testing process and real-world scenarios. The course also emphasised the importance of teamwork and collaboration, further enhancing my skills. I am thankful to FITA Academy for helping me build a strong foundation in software testing.
Have Queries? Talk to our Career Counselor
for more Guidance on picking the right Career for you!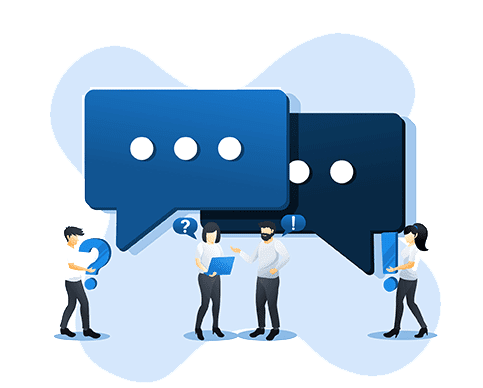 Software Testing Courses in Pondicherry Frequently Asked Question (FAQ)
Additional Information
In the rapidly evolving world of software development, ensuring the reliability and quality of software applications is of utmost importance. Software testing is a crucial process that helps identify defects, errors and vulnerabilities, ensuring that software meets user requirements and functions as intended. These concepts are covered in the Software Testing Course in Pondicherry.
Software Testing Methodologies
Waterfall Model
This traditional methodology follows a linear sequential approach, with distinct phases such as requirements gathering, design, implementation, testing, and maintenance. Testing is performed after the development phase is complete.
Agile Methodology
Agile approaches like Scrum and Kanban emphasise iterative development and continuous testing. Testing is integrated throughout the development lifecycle, enabling faster feedback and adaptability to changing requirements.
DevOPS
DevOps practices promote collaboration and integration between development and operations teams. Continuous integration, continuous delivery and automated testing are integral components of DevOps, ensuring a seamless software development and deployment process.
Types of Software Testing
Functional Testing
Verifies that the software functions as expected, based on predefined requirements. It involves testing individual functions, user interfaces, and system interactions.
Performance Testing
Assesses the software performance under various conditions, such as high user loads or resource constraints. It measures response times, scalability and stability, ensuring that the software meets performance expectations.
Security Testing
Focuses on identifying vulnerabilities, weaknesses, and potential threats to the software's security. It includes penetration testing, vulnerability scanning, and code review to protect against data breaches and unauthorised access.
Usability Testing
Evaluates the software's user-friendliness, intuitiveness, and ease of navigation. Usability testing helps ensure that the software provides a positive user experience and meets user expectations.
Compatibility Testing
Verifies the software's compatibility with different operating systems, browsers, hardware, and devices. It ensures consistent functionality across diverse environments and platforms.
Regression Testing
Conducted after implementing changes or updates, regression testing ensures that new modifications do not introduce unintended issues or break existing functionality. These testing methods are covered in Software Testing Training in Pondicherry.
Software Testing Career Prospects
Quality Assurance Engineer
Quality assurance engineers focus on planning, designing, and executing test cases. They work closely with development teams to identify defects, ensuring software quality.
Testing Automation Engineer
Test automation engineers develop and implement automated testing scripts, frameworks, and tools. They enhance efficiency and effectiveness by automating repetitive testing tasks.
Performance Testing Engineer
Performance testing engineers specialise in evaluating and optimising software performance. They identify bottlenecks, analyse system behaviour under load, and recommend improvements to enhance scalability and responsiveness.
Security Testing Engineer
Security testing engineers focus on identifying and mitigating security vulnerabilities in software systems. They conduct penetration testing, vulnerability assessments, and code reviews to ensure that the software is secure from potential threats.
Testing Manager
Test managers oversee the testing process, including test planning, resource allocation, and team coordination. They ensure that testing activities align with project goals and deliver high-quality software.
Test Architect
Test architects design and implement testing frameworks, strategies, and processes. They provide technical expertise, define test standards, and ensure optimal test coverage across complex software systems.
Quality Assurance Consultant
Quality assurance consultants offer their expertise to organisations seeking to improve their software testing processes. They guide best practices and quality assurance frameworks and help establish quality metrics.
Test Analyst
Test analysts analyse software requirements, design test cases, and execute tests. They identify defects, track issues and provide comprehensive reports to stakeholders. These features are briefed in Software Testing Training in Pondicherry.
Advantages of Software Testing
Software testing offers numerous advantages that contribute to the overall success of software development projects.
Identify Defects
The initial goal of software testing is to identify defects and issues in the software. Through rigorous testing, defects can be detected early in development, enabling timely resolution and preventing their propagation to later stages. This helps in delivering a high-quality, reliable, and error-free software product.
Ensuring Quality and Reliability
Software testing is critical in ensuring that the software meets quality standards and operates reliably. The software's overall quality is enhanced by conducting various types of tests, such as functional, performance, security, and usability testing. This leads to improved customer satisfaction and confidence in the software's performance.
Enhancing Customer Satisfaction
Thorough software testing helps identify and resolve issues that may impact the end-user experience. By delivering, customer satisfaction is increased. Customers who are happy with the software are more inclined to tell others about it and stick with it, which helps the company expand and succeed.
Cost Savings
Early detection and resolution of defects through testing can significantly reduce costs associated with fixing issues later in the software development lifecycle or after deployment. As software development moves forward, the cost of addressing bugs rises rapidly. Organisations can save time, effort, and resources in the long run by investing in effective testing processes.
Security Enhancement
Software testing includes security testing, which aims to identify vulnerabilities and weaknesses in the software's security mechanisms. The software's security is enhanced by detecting and addressing security flaws, such as unauthorised access, data breaches, or system vulnerabilities. This helps protect sensitive user data, maintain user privacy, and safeguard the organisation's reputation.
Compliance and Regulatory Requirements
Many industries have specific compliance and regulatory requirements that software must adhere to. Software testing helps ensure that the software meets these requirements and standards. By conducting thorough testing, organisations can demonstrate compliance with regulations, avoid legal implications., and build trust with customers and stakeholders.
Improved Decision Making
Testing provides valuable insights and information about the software's behaviour, performance, and reliability. Test results and metrics assist project managers and stakeholders make informed decisions regarding software releases, quality improvements, and resource allocation. This data-driven decision-making process enhances project management and leads to better software outcomes.
Continuous Improvement
Software testing is an iterative process allowing organisations to improve their software products continuously. By analysing test results, gathering feedback, and incorporating lessons learned, organisations can refine their software development practices, enhance their testing strategies, and deliver better software in future iterations.
In conclusion, the Software Testing Course in Pondicherry offered at FITA Academy provides a comprehensive and industry-relevant program for individuals aspiring to excel in the field of software testing. The course covers essential topics such as test planning, test techniques, test automation, performance testing, security testing and test management.
By enrolling in this course, students can deeply understand software testing principles, methodologies, and best practices. They will learn to effectively plan, design and execute test cases, ensuring the quality and reliability of software applications. Additionally, students will acquire practical skills in test automation using popular tools like Selenium and JUnit, which are widely used in the industry.
The software testing course at FITA Academy is designed for both beginners and professionals seeking to enhance their testing capabilities. The training is delivered through experienced instructors who provide valuable insights, real-world examples, and hands-on exercises to reinforce learning.
By completing this course, students can unlock various career opportunities in the software testing field. They can pursue roles such as quality assurance engineers, test automation engineers, performance testing engineers, security testing engineers, test managers, test architects, and quality assurance consultants,
FITA Academy, which focuses a strong emphasis on practical skills and industry applicability, equips students with the necessary knowledge and abilities required to thrive in the difficult profession of competitive software testing. People can substantially contribute to the creation of high-quality software applications thanks to the training programme and practical experience.
Read more