Course Highlights & Why Software Testing Courses in Trichy at FITA Academy?
FITA Academy aims to provide students with both theoretical and practical knowledge in a range of testing processes to ensure ongoing quality improvement.
Our Software Testing Training Institute in Trichy offers hands-on training in both manual and automated testing methods.
The course provides in-depth knowledge of various subjects such as Input state modelling, behaviour modelling, test generation, and combinatorial test generation.
Our curated curriculum is designed to cover a range of topics, such as error types, fault models, and testing generations.
The trainees will be able to design and conduct a software test process successfully.
We provide hands-on experience using modern tools and technologies that develop skills in testing control flow, data flow, and program mutations.
Our Testing Courses in Trichy provide real-time case studies and projects that allow students to apply software testing techniques in a real-world setting.
We offer a flexible class for our students, including weekday, weekend, offline, online or fast-track classes to suit individual needs and convenience.
FITA Academy also provides 100% placement assistance having partnerships with over 1,500+ small and medium-sized businesses.
Read more
Upcoming Batches
| | | | |
| --- | --- | --- | --- |
| 02-09-2023 | Weekdays | Monday (Monday - Friday) | |
| 05-10-2023 | Weekdays | Thursday (Monday - Friday) | |
| 07-10-2023 | Weekend | Saturday (Saturday - Sunday) | |
| 14-10-2023 | Weekend | Saturday (Saturday - Sunday) | |

Classroom Training
Get trained by Industry Experts via Classroom Training at any of the FITA Academy branches near you
Why Wait? Jump Start your Career by taking the Software Testing Training in Trichy!
Instructor-Led Live Online Training
Take-up Instructor-led Live Online Training. Get the Recorded Videos of each session.
Travelling is a Constraint? Jump Start your Career by taking the Software Testing Online Course!
Have Queries? Talk to our Career Counselor
for more Guidance on picking the right Career for you!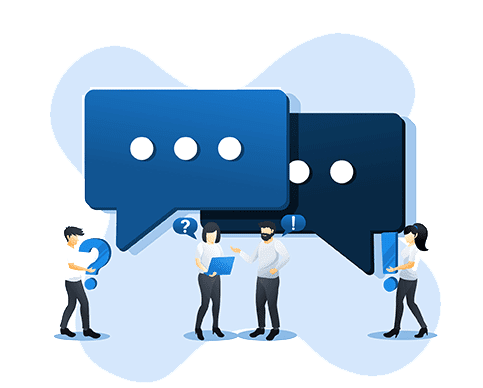 Trainer Profile
The trainers at FITA Academy are knowledgeable professionals with more than 8+ years of practical experience in the software industry.
They have a wealth of experience in software testing and share their knowledge to provide high-quality training to students.
Our expert trainers of the Software Testing Training in Trichy use real-world examples and assignments to help students enhance their skills.
Our subject matter experts focus on the holistic development of students and continuously update our training modules to incorporate the latest advancements in software testing.
Our trainers ensure a student-centred and interactive learning experience by conducting classes in small batches.
Trainers of the Software Testing Course in Trichy integrate real-time projects and case studies to enhance the student's technical and practical understanding.
Our mentors also provide additional information to help participants succeed in interviews and progress in their careers.
Our certified trainers aim to deliver comprehensive knowledge and training on every aspect of software testing.
Features
Real-Time Experts as Trainers
At FITA Academy, You will Learn from the Experts from industry who are Passionate in sharing their Knowledge with Learners. Get Personally Mentored by the Experts.
LIVE Project
Get an Opportunity to work in Real-time Projects that will give you a Deep Experience. Showcase your Project Experience & Increase your chance of getting Hired!
Certification
Get Certified by FITA Academy. Also, get Equipped to Clear Global Certifications. 72% FITA Academy Students appear for Global Certifications and 100% of them Clear it.
Affordable Fees
At FITA Academy, Course Fee is not only Affordable, but you have the option to pay it in Installments. Quality Training at an Affordable Price is our Motto.
Flexibility
At FITA Academy, you get Ultimate Flexibility. Classroom or Online Training? Early morning or Late evenings? Weekdays or Weekends? Regular Pace or Fast Track? - Pick whatever suits you the Best.
Placement Support
Tie-up & MOU with more than 1,500+ Small & Medium Companies to Support you with Opportunities to Kick-Start & Step-up your Career.
Software Testing Certification Training in Trichy
About Software Testing Certification Training in Trichy at FITA Academy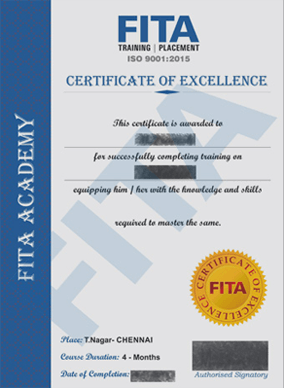 Software Testing Certification Training in Trichy
Students are given a certificate of proficiency that confirms their comprehension of software, conventional testing protocols, and up-to-date technological advancements after completing the Testing Courses in Trichy. This certification enables them to be recognised as certified testers and elevates their professional worth on a national and international scale, as many companies consider it as evidence of their competence in the industry. This certificate demonstrates the expertise they acquired throughout the program.
Having your certifications listed on resumes can be highly beneficial for job seekers, as it showcases to potential employers that the candidate has shown a strong commitment and put in a lot of effort to achieve a certain level of proficiency. In addition, employers use certifications to filter out applicants and identify highly qualified software testing professionals who have successfully completed all the required tasks and projects. Candidates who possess such certifications are generally preferred by employers and may have better opportunities for career advancement, resulting in a more satisfying professional experience.
Our course will improve the candidate's abilities to become a skilled software tester. Mentors of FITA Academy offer certification-focused resources to aid in learning and motivate students to take part in globally recognised certification programs. Participants will gain the expertise to develop and execute software testing techniques independently without supervision. By completing our Software Testing Course in Trichy, you will increase your value in the job market and be qualified for various job opportunities, where your certificate will serve as evidence of your exceptional abilities.
Have Queries? Talk to our Career Counselor
for more Guidance on picking the right Career for you!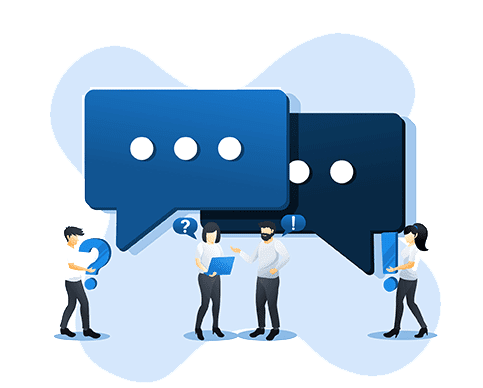 Job Opportunities After Completing Software Testing Courses in Trichy
The software testing field presents an encouraging job outlook for those who wish to ensure software applications and systems' quality, reliability, and security. In India, software testing careers offer a broad and varied scope, with a consistent need for software testing experts across various sectors such as IT, healthcare, finance, and retail. Due to the rapid expansion of the software industry in India, there are abundant job prospects for software testing professionals, ranging from entry-level to senior-level management positions.
With the increasing complexity of software applications and systems, there is a growing demand for professionals in the field of software testing. The software testing industry provides various career options, ranging from beginner roles to leadership and management positions. Among the common job roles in software testing are software tester, quality assurance engineer, test automation engineer, test manager, test architect, and performance tester. The pay scale for software testing experts in India is determined by their competencies, job roles and experience.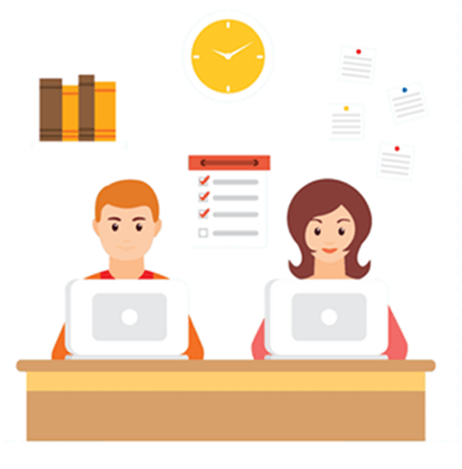 Based on information from several job portals, the median salary for a software tester in the US is $56,769 per year, while in India, the average yearly income for a software tester ranges from INR 4,00,000 to INR 6,00,000. Test automation engineers, test managers, and test architects usually receive higher salaries than software testers and QA engineers.
Software testing professionals in India receive more than just a competitive salary; they also have access to numerous benefits, such as job security, flexible work schedules, and opportunities for career advancement and personal development. Due to the rising demand for software testing professionals, there is now a greater need for specialised Software Testing Training in Trichy and certification programs to equip aspirants with extensive skills and expertise.
Read more
R
Ramakrishna

Thanks to the testing courses in Trichy, I was able to enhance my skills and technical expertise. The courses covered various software testing tools, and my trainer was always available to help me with any queries I had. After obtaining my certification, I received a job offer as a software tester from a well-known MNC. I am grateful to the staff at FITA Academy and my trainer for their support in making this possible.
A
Arjun Reddy

I had an amazing experience at FITA Academy. Their software testing course provided me with valuable knowledge that greatly improved my skills. My trainers made the classes engaging by incorporating real-life examples, and I found the lessons to be enjoyable. I highly recommend FITA Academy to anyone looking for effective and enjoyable learning.
S
Shilpa

I completed my training at the Software Testing Training Institute in Trichy. During my course, I had multiple chances to participate in practical projects and workshops. My trainer provided easy-to-understand explanations and exercises at the end of each lesson. The staff and trainers at FITA Academy gave me constant motivation and helped me improve my skills.
R
Raghunath S

I enrolled at FITA Academy for my software testing course. My trainers were well-versed in the subject and accommodating to all learners. As a working student, I had to skip a few of my classes, but they were willing to rearrange them all for me. The teaching methods were interesting and easy to comprehend, making the entire experience highly valuable.
P
Priya Dharshini

Following my graduation, I registered for the Software Testing Training in Trichy. I did not have any prior technical education, so all the concepts were unfamiliar to me. However, FITA Academy trainers gave me the motivation and assistance needed to continue my training. They were kind and explained the concepts of software testing in a clear and simple manner. Thanks to the staff and trainers, I was able to attend many interviews and get placed in a software company.
Have Queries? Talk to our Career Counselor
for more Guidance on picking the right Career for you!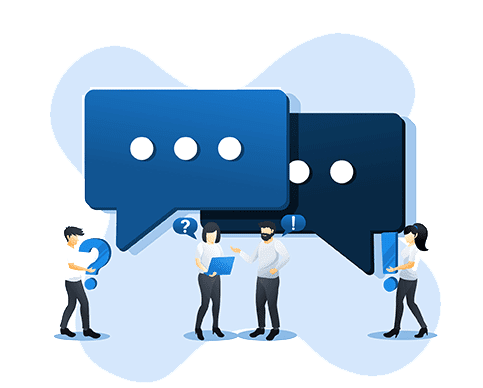 Software Testing Courses in Trichy Frequently Asked Question (FAQ)
Additional Information
Software testing is a technique used to assess a software application or system to discover and pinpoint any possible flaws, mistakes, or problems. It is an essential element of the software development process, guaranteeing that the software complies with the necessary standards and functions correctly before it is available to the general public. Testing is a dependable method that assures security. By conducting software testing, one can ascertain that the software meets the expected quality standards and performs as anticipated.
Software is susceptible to multiple security risks like malware, hacking, and viruses. Evaluating the software for security vulnerabilities allows developers to detect and rectify them before releasing the software to the public. This process minimises the possibility of security breaches and safeguards user data while also enhancing user-friendliness and usability. It is generally more cost-effective to correct defects at an early stage than after the software has been launched, and this approach can help save both money and time in the long run. With the advancement of the software development industry, new software updates are constantly being released, and security vulnerabilities are frequently discovered and fixed.
As a result, having a comprehensive understanding of software functionality and the software testing process is crucial. However, keeping up with these changes and acquiring new skills can be challenging. FITA Academy helps students develop the necessary skills to become proficient software testers.
Objects of Software Testing Training in Trichy
Gain an understanding of software testing principles and develop skills in budgeting, planning, and modifying tests.
Examine the process of creating and designing test cases and differentiate between advanced and static software testing techniques.
Acquaint yourself with diverse methodologies, such as Software Testing, Lifecycle reporting, decision table testing, and boundary value evaluation.
Investigate various testing levels and obtain knowledge on conducting regression, database, performance, and other forms of testing.
Distinguish between manual and automated software testing and comprehend the different stages involved in executing tests and the software testing life cycle.
Identify ways to prevent, detect, and manage software errors and collaborate with teams from a range of industries.
Lastly, learn how to manage records and produce reports.
Various Job Roles and Responsibilities
Test Manager
The Test Manager is responsible for the overall testing process, including planning, execution, and reporting of test results. The test manager creates a test plan and assigns test cases to the testing team. They manage the testing team and ensure that testing is performed in a timely and effective manner. They also liaise with other stakeholders, such as project managers, developers, and business analysts, to ensure that testing aligns with project requirements and deadlines.
Test Analyst
The Test Analyst is responsible for creating and executing test cases based on the test plan provided by the test manager. They design and execute functional, user acceptance and regression tests to ensure the software meets the specified requirements. They document test results and report any defects found to the development team. Our Software Testing Training in Trichy provides hands-on training using various testing tools to ensure a prosperous career in this field.
Automation Tester
Automation Testers are responsible for designing, developing, and executing automated tests to support the testing process. They use various programming languages, such as Java or Python, to develop test scripts and automate repetitive testing tasks. Automation Testers work closely with Test Analysts and Test Managers to identify areas for automation and ensure that automated tests are executed efficiently and effectively.
User Acceptance Test (UAT) Tester
The UAT Tester is responsible for conducting testing from a user's perspective. They design and execute user acceptance tests to ensure the software meets the end-users requirements. They document test results and report any issues to the testing team. They also work closely with business analysts to ensure that the software aligns with the business requirements.
QA Analyst
Quality Assurance (QA) Analysts are responsible for evaluating the quality of software products or systems and ensuring that they meet the specified requirements and industry standards. They carry out different kinds of testing, such as functional, regression, and performance testing, with the aim of detecting flaws and errors. With our Software Testing Course in Trichy, learn to develop test plans and execute tests, and collaborate with developers to identify and resolve defects.
Test Architect
Test Architects are responsible for designing and implementing test strategies, frameworks, and processes to support software testing. They work with Test Managers to identify areas for improvement and develop strategies for optimising the testing process. Test Architects also work with Test Engineers to develop and maintain automated testing frameworks and tools.
Performance Tester
Performance Testers are responsible for testing the performance and scalability of software products or systems. They use various tools and techniques to simulate real-world user scenarios and identify performance bottlenecks and other issues that could impact the software's performance. Performance Testers work closely with Test Analysts and Test Managers to develop performance testing plans and provide feedback on the quality of the software.
Security Tester
Security Testers are responsible for testing the security of software products or systems to identify vulnerabilities and ensure that they meet industry security standards. They use various tools and techniques to simulate attacks and identify security weaknesses in the software. Security Testers work closely with Test Analysts and Test Managers to develop security testing plans and provide feedback on the quality of the software.
Benefits of the Software Testing Course in Trichy
Increased Job Opportunities
Enrolling in a software testing course at FITA Academy can significantly increase individual job opportunities. With the growing demand for software development, there is an increased demand for software testers. Many companies require software testers to ensure the quality of their products before they are released to the market. Completing a software testing course can equip people with the abilities and expertise needed to stand out in this industry, thus boosting their prospects of being employed by businesses.
Credibility
Acquiring certification from a reputable institution can enhance an individual's credibility among their peers. Certifications are highly valued as they provide evidence of an individual's expertise and skill set, which can be highlighted during job interviews as an additional qualification. By enrolling in the Software Testing Training Institute Trichy, individuals can gain the necessary knowledge and skills to obtain certification and maintain their reputation in the industry.
Enhanced Skills and Knowledge
FITA Academy helps to enhance an individual's skills and knowledge in the field of software testing. The course will cover various topics such as test planning, test execution, test automation, and defect management. These skills are essential for software testers to ensure the software is tested thoroughly and meet the requirements. Furthermore, a software testing course can also provide individuals with an understanding of different types of testing. It also offers an opportunity for individuals to pursue a creative career. Testers must possess creative thinking skills, solve problems using unconventional approaches, and work under time constraints. Effective communication skills are also essential.
Prospects
Another advantage of the Software Testing Course in Trichy is the various job prospects it offers. The field of software testing provides job opportunities in different areas, such as finance, healthcare, and e-commerce, making it a suitable career choice for both beginners and seasoned professionals. The job responsibilities of a product tester involve detecting defects that can mislead customers, and software companies have a high demand for testers, with over 50,000 new roles being created in India annually.
Better Learning Environments
Software Testing training offers an exceptional learning environment due to the use of various technologies. Testing different software tools bring about intriguing challenges as it involves encountering different contexts, APIs, and other features. Difficulties encountered while running tests can lead to gaining valuable knowledge as learners are taught what to look for and how to improve their skills, thus enhancing their comprehension of how everything interacts with one another.
Career Advancement
Enrolling in FITA Academy also leads to career advancement opportunities for individuals. Software testing is a critical part of the software development life cycle, and individuals who excel in this field can advance to higher positions such as test lead, test manager, or even software development manager. Additionally, individuals who have completed testing certifications can also work as independent consultants, providing testing services to companies.
FITA Academy's objective is to offer the latest and practical techniques used in the industry. Our institution provides students with the skills to use automated tools for testing software components and evaluating specific properties. Our Software Testing Course in Trichy offers both general and specialised guidance for students who wish to pursue specific certification paths. Upon completion of our training and certification exams, students are guaranteed 100% placement opportunities. Our certified trainers hold a comprehensive understanding of the industry's needs and offer courses specific to certification to aid students in building successful careers.
Read more