Course Highlights & Why Software Testing Courses in Salem at FITA Academy?
FITA Academy's Software Testing Course in Salem will provide you the fundamental software testing concepts, including testing processes, criteria, objectives, strategies, and methods.
As the outcomes of the practical sessions of the course, students will be proficient in writing Software Testing programs.
The interactive and well-structured sessions will assist students in comprehending software test automation issues and solutions.
The students will gain software testing experience by applying their software testing knowledge.
The trainees will be able to design and conduct a software test process successfully.
FITA Academy's Software testing course in Salem will provide rigorous practice of software testing techniques in commercial projects.
FITA Academy's professional Instructor will provide proper training in input space modelling through combinatorial design.
Students will become acquainted with various types of error and fault models.
Pupils will be given an explicit explanation of UML-based behaviour modelling.
Trainees will gain experience in a variety of testing processes as well as continuous quality improvement.
Read more
Upcoming Batches
| | | | |
| --- | --- | --- | --- |
| 02-11-2023 | Weekend | Saturday (Saturday - Sunday) | |
| 04-12-2023 | Weekdays | Monday (Monday - Friday) | |
| 07-12-2023 | Weekdays | Thursday (Monday - Friday) | |
| 09-12-2023 | Weekend | Saturday (Saturday - Sunday) | |

Classroom Training
Get trained by Industry Experts via Classroom Training at any of the FITA Academy branches near you
Why Wait? Jump Start your Career by taking the Software Testing Training in Salem!
Instructor-Led Live Online Training
Take-up Instructor-led Live Online Training. Get the Recorded Videos of each session.
Travelling is a Constraint? Jump Start your Career by taking the Software Testing Online Course!
Have Queries? Talk to our Career Counselor
for more Guidance on picking the right Career for you!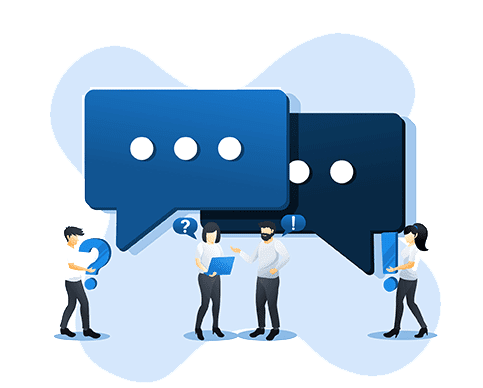 Trainer Profile
Our Software Testing trainers are certified specialists in this field.
The trainers at the Software Testing Courses in Salem have work experience of 8+ years.
Mentors in this program have contributed to customer satisfaction, positive company reputation, and success stories with their work expertise.
Our trainers deploy the latest tools, types, and techniques in the course modules to keep up with the current standards.
FITA Academy mentors adopt hands-on lessons and live projects to provide practical exposure to the real world.
Our trainers are responsible for learners' both theoretical and practical development in the top testing plans.
Individual assistance is also available from the mentors with a support team for career-related counselling and placement guidance.

Learn at FITA Academy & Get Your
Dream IT Job in 60 Days
like these Successful Students!
Features of Software Testing Courses in Salem at FITA Academy
Real-Time Experts as Trainers
At FITA Academy, You will Learn from the Experts from industry who are Passionate in sharing their Knowledge with Learners. Get Personally Mentored by the Experts.
LIVE Project
Get an Opportunity to work in Real-time Projects that will give you a Deep Experience. Showcase your Project Experience & Increase your chance of getting Hired!
Certification
Get Certified by FITA Academy. Also, get Equipped to Clear Global Certifications. 72% FITA Academy Students appear for Global Certifications and 100% of them Clear it.
Affordable Fees
At FITA Academy, Course Fee is not only Affordable, but you have the option to pay it in Installments. Quality Training at an Affordable Price is our Motto.
Flexibility
At FITA Academy, you get Ultimate Flexibility. Classroom or Online Training? Early morning or Late evenings? Weekdays or Weekends? Regular Pace or Fast Track? - Pick whatever suits you the Best.
Placement Support
Tie-up & MOU with more than 1,500+ Small & Medium Companies to Support you with Opportunities to Kick-Start & Step-up your Career.
Software Testing Certification Training in Salem
About Software Testing Certification Training in Salem at FITA Academy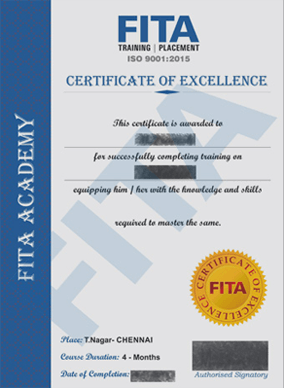 Software Testing Certification Training in Salem
You will receive a certificate once you successfully complete the FITA Academy's Software Testing Course in Salem. This certificate shows that you've applied your core understanding of testing ideas and various scenarios through practical application. Additionally, it helps to raise your profile and gives you an advantage over your competitors. Under the direction of seasoned specialists, the Software Testing Training Institute in Salem at FITA Academy offers the testing Course participants the most practical exposure possible. Experienced professionals are the instructors with 8+ years of testing expertise make up the FITA Academy's software testing professionals. The Trainers at FITA Academy support and guide the students to prepare for the ISTQB and CSTE Certification to enhance their career opportunities.
You will be able to exhibit your expertise in software testing with the help of the software testing certification. It aids in the development of expertise in the field of software engineering, increasing the candidate's employment options after this certification. This Certificate will demonstrate your expertise in the necessary field if you want to work as a professional tester. As a result, you will be able to command a higher salary.
Software testing is a profession that has been developing in recent years. It is not a job that can be done by one person alone. Software testers need to understand technology and software development and the ability to analyse, test, and debug software to identify bugs and errors. Software Testing Course in Salem offers training for software testers who want to learn more about this profession.
Have Queries? Talk to our Career Counselor
for more Guidance on picking the right Career for you!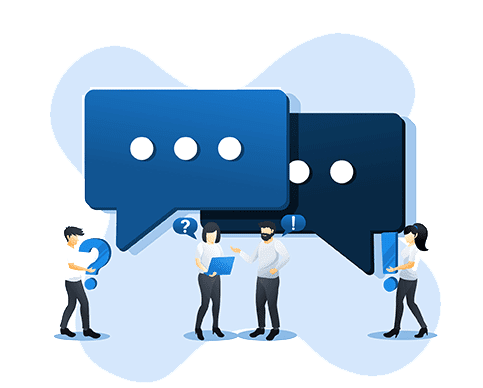 Job Opportunities After Completing Software Testing Courses in Salem
Software Testing has become a major factor of the Software Development Life Cycle and the process of creating software products. From the earliest stages of creation, it has been required that software products can be tested to ensure that their built-in functionalities are operating properly. Primarily, testing is conducted to ensure that the product will function properly when utilised by customers.
In addition to performance, it is checked for security, quality, development cost reduction, bug reduction, etc. These software products are tested by software testers, Software Test Engineers, and Quality Assurance (QA) testers. The function of software testers is expansive, as they must perform numerous types of testing and apply numerous testing strategies to determine whether the generated software product is defect-free and meets the exact customer specifications.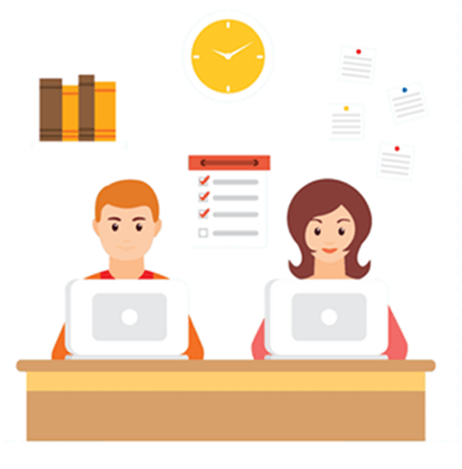 In India, the average annual salary for software testers is Rs. 4,88,546. An entry-level software tester earns around Rs 2 LPA. A mid-level professional in software testing earns approximately Rs. 6 LPA, whereas an experienced professional earns approximately Rs. 9 LPA.
Some of a software tester's responsibilities are,
Assessing software requirements and developing test scenarios
Performing usability assessments on software
Examining test results pertaining to database effects, faults or defects, and usability.
Preparing reports on all elements of the software testing performed and providing feedback to the design team.
Interacting with customers to determine product specifications.
Participating in design reviews and offering feedback on requirements, product design, and potential issues.
Microsoft, Dell, Amazon, Accenture, Deloitte, HTC Global Services, Cognizant, IBM, Bosch Group, and many other small and medium-sized organisations are just some of the top corporations in India that are employing software testers. Other companies include Google, Microsoft, Apple, Philips, and Amazon.
Regarding the salaries of these professionals, they vary greatly based on numerous criteria. It includes their employment history, positions and responsibilities, firm, and talents. FITA Academy is the top Software Testing Training Institute in Salem since it has created the best curriculum for testing enthusiasts.
Read more
K
Kausik

Did my Software Testing Course in Salem @ FITA Academy! It was truly beneficial and satisfying. The Trainer was so proficient, and he taught the testing concepts elaborately and. Also, The Support Team approached the situation with great courtesy. An excellent programme overall for new students!
T
Tanya

At FITA Academy, I received my training in software testing. I must admit that I had never used this platform before. I enrolled in this course to have a firm grasp of the testing principles, and I did it at FITA Academy. The Testing Course was thoughtfully laid out. The Training curriculum also strongly emphasised how software testing concepts could be applied practically. I'm grateful. FITA Academy.
S
Shanta Priya

The STLC topics were very well covered at FITA Academy. Additionally, the trainer carefully considered the various testing methods and strategies for me. He encouraged and supported us throughout the course as we learned the testing ideas. I suggest this learning course to newcomers who want to gain professional testing knowledge! Thank you, especially to my trainer!
M
Mahesh Kumar

I finished my software testing course in Salem at FITA Academy! I'm really happy to be following this educational path. There was more thorough coverage of testing ideas from start to finish. Additionally, this programme offered frequent exams and review sessions, making it easier for me to keep on top of my studies. There was also career advice offered here! I received regular notifications of employment vacancies. FITA, thank you
Have Queries? Talk to our Career Counselor
for more Guidance on picking the right Career for you!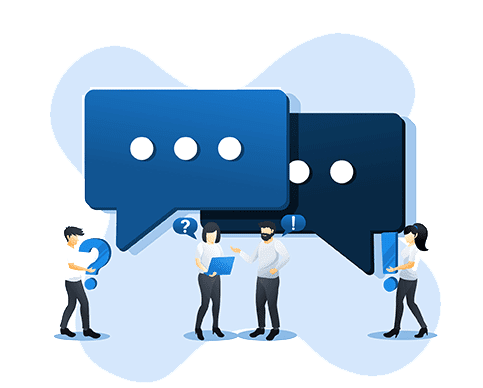 Software Testing Courses in Salem Frequently Asked Question (FAQ)
Is it challenging to learn or earn certification in software testing?

No, acquiring certifications in software testing is not difficult. For success in this training course and beyond, you only need to have a solid understanding of the key concepts.

Do I need to be certified to work in software testing?

Yes! It would be difficult to comprehend the concept of software testing without the appropriate training and expertise. FITA Academy awards certificates for successfully completing the Software Testing Training Course in Salem to assist candidates with the necessary training and support.

Does FITA Academy render the option of weekend training?

Yes, FITA Academy aims to provide quality training to each and every student of the institute. Hence, the Academy conducts instructor-based classes on both weekdays as well as on weekends so that trainees who are working professionals can study at their convenient schedule.
Working professionals students can attend class when it is most convenient for them.
Read more
Additional Information
Over the past ten years, software application testing has expanded throughout the SDLC (Software Development Life Cycle). This is because emerging technologies like artificial intelligence, the internet of things, robotics, and big data have a significant daily impact. Companies are forced to produce products or programmes that use these technological advancements. It's crucial to remember that an application developer is never a good tester in this situation. It will be deficient as soon as a developer begins testing the programme.
Why consider a job in software testing?
Testing is simple in comparison to the development industry.
If you test software, you may have the opportunity to work for huge organisations.
You can likely get work in the testing sector.
Software testing is a vocation that will always be in demand.
Software testing is a tough and satisfying profession.
Importance of Software Testing
Testing is a method used to maintain the high quality of various software products. Controlling industry competition and meeting deadlines for high-quality product delivery depend heavily on testing. During the initial development phase, error detection improves the product's performance. Increase your chances of getting hired by a top organisation by enrolling in the Sale Software Testing Course in Salem.
Testing is essential in the IT industry for managing end users and raising customer satisfaction. A tester must guarantee that every defect is addressed and that the test case functions properly across all operating systems. Software testing Training in Salem will improve skills and offer in-depth testing knowledge.
In addition to manual testing, either waterfall or agile development is a hot topic in testing. The development approach DevOps, which grew out of the agile paradigm, is to blame for the advancement in testing. Through the software testing course in Salem with placement, the students will gain training in both manual testing and the agile methodologies utilised in the business.
Learning Outcomes of taking Software Testing course in Salem at FITA Academy
The purpose of this course is to provide a summary of the learning objectives from the testing courses provided by the FITA Academy in Salem. The course aims to increase student proficiency and expertise in the testing industry. Several of the stated learning objectives are listed below:
Learn about the components of software testing before beginning a career in it.
Learn more about test cases and how they may be used to confirm that a product or service is delivered without fault.
Learn the benefits of automated testing and how to use it to build test cases.
Learn how to look for and analyse faults using the defect analysis technique.
Learn about several common testing tools and how to utilise them.
Learn how to solve problems relating to testing using Object-Oriented programming techniques.
Learn about the various testing techniques and their applications.
Discover the various methods used to find bugs.
Learn how to write test cases that are based on requirements and are effective. Then educate yourself on how to choose the right tool for the job.
Learn several concepts and techniques to help you become a better software tester.
Different Kinds of Software Testing
Integration Testing: This testing is performed to ensure that the components and functions of the Software applications operate properly and together.
Acceptance Testing: This testing is performed to check whether the entire system works as it is meant to.
Functional Testing: This testing is performed to check the function by stimulating the business scenarios and based on the functional requirements. Black-box Testing is the most common type to check a function.
Unit Testing: This test helps validate each software unit and check whether the units performed as expected. The unit is the smallest testable peripheral of an application.
Performance Testing: This kind of Testing showcases how the software functions under various workloads; for example, Load Testing is performed under real-time scenarios to evaluate the performance.
Regression Testing: Identifying whether the new features can break or degrade the functionality.
Usability Testing: This kind of testing is performed to validate how shall the customers can make use of the Web Application or the System to complete the task
Stress Testing: Stress Testing is done to see how much pressure or load that system can bear before it fails.
What makes FITA Academy the best choice for Software Testing Training in Salem?
FITA Academy offers 100% Practical and real-time training with projects.
Mock Interviews on Software Testing will be conducted for Freshers and Experienced Professionals who want to switch careers to Automation Testing tools like Selenium or UFT.
Our experienced Testing Professionals from the IT industry will assist students in gaining industry exposure that helps aspirants to shine in the software testing industry.
Once we complete our software testing training, we help our students for certification and get placed in leading IT companies.
Course Materials on Software testing will be provided.
Important Software Testing Interview Questions and Answers
Software testing is the process of checking the quality before the product is delivered to the client. Depending upon the different phases of testing in the project's life cycle, different tools are used, like the developer, functional, performance, and load testing tools. Testing is the group of activities performed to maintain the product's quality before and after the software product's delivery. Join the Software Testing course in Salem at FITA Academy to become an all-rounder professional in the testing domain.
Explain the terms of quality assurance or quality control in the arena of software testing.
Quality assurance is related to the process of conducting testing during development. It tracks the defects before the delivery of the product. Quality control stands for the process of testing after the product is complete. It is used to identify the bugs in the software, after which it is completed before it is used in the run time environment. FITA Academy provides the Software Testing Course in Salem with an insight to manage the challenging tasks in the testing jobs.
Inscribe the term "Exploratory testing"?
The testing with fewer plans and maximum tests is called exploratory testing. Under this model of the test, the documentation of the test conditions is not planned properly. The design and the output are checked without a formal plan. The best example for this sort of test is checking the boundary values where there is no plan, but the execution is fast and parallel.
Explain the term verification in Software testing.
Verification is checking the quality of the product from the market standards like the reviews, inspections, and walk-throughs. This is to check the product from the user intent and market standards.
What is inferred by the term STLC and SDLC?
SDLC deals with the coding part of the software, and STLC deals with the verification validation of the software, which is also called a software testing life cycle. Join the Software Testing Training Institute in Salem to understand the testing process and gain knowledge of tools used for the testing.
Describe the term 'traceability matrix' in the arena of software testing.
The document, which consists of the details of the relationship between the requirement and the test cases, is known as the traceability matrix.
What does the word "static testing" imply?
Early on in the SDLC, static testing is done to keep track of any issues with the test documentation.
What does equivalence partitioning testing mean?
Equivalence partitioning testing is a method that divides the application's input data into equal portions before writing the test cases. This method substantially reduces the amount of time required for the testing. The ideal course to obtain a fulfilling career and a bright future is Software Testing Training in Salem.