Course Highlights & Why RPA Training in Pondicherry at FITA Academy?
Trainers at FITA Academy have extensive hands-on experience in the RPA industry and more than 10 years of experience in the IT sector.
FITA Academy provides RPA Course in Pondicherry options in all the top RPA solutions, including UiPath, Blue Prism, Automation Anywhere, WorkFusion, and Openspan, with certification in light of the expanding demand for RPA Automation technologies.
Robotic process automation real-world projects to improve your understanding of the most recent RPA software improvements.
We have tailored RPA classes in Pondicherry to fit your learning objectives, regardless of whether you are new to automation or have experience with programming and automation.
FITA Academy has a Dedicated placement cell with tie-ups with more than 1,500+ small and big firms that help students get jobs in their sectors.
Assistance with practice interviews to successfully navigate RPA job openings.
Read more
Upcoming Batches
| | | | |
| --- | --- | --- | --- |
| 23-09-2023 | Weekend | Saturday (Saturday - Sunday) | |
| 25-09-2023 | Weekdays | Monday (Monday - Friday) | |
| 28-09-2023 | Weekdays | Thursday (Monday - Friday) | |
| 30-09-2023 | Weekend | Saturday (Saturday - Sunday) | |

Classroom Training
Get trained by Industry Experts via Classroom Training at any of the FITA Academy branches near you
Why Wait? Jump Start your Career by taking the RPA Course in Pondicherry!
Instructor-Led Live Online Training
Take-up Instructor-led Live Online Training. Get the Recorded Videos of each session.
Travelling is a Constraint? Jump Start your Career by taking the RPA Online Course!
Have Queries? Talk to our Career Counselor
for more Guidance on picking the right Career for you!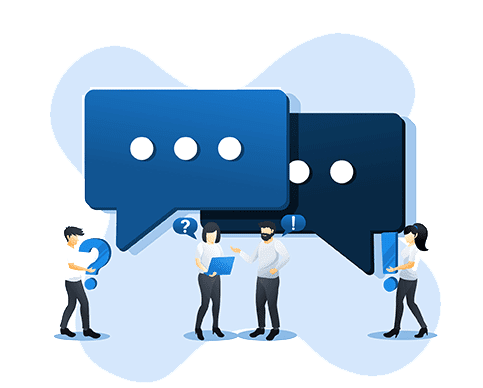 Trainer Profile
The RPA Classes in Pondicherry Instructors at FITA Academy is real-time Professionals with a Minimum of 10+ Years of Industry Experience.
The FITA Academy's RPA Training in Pondichery trainers has effectively handled numerous challenging real-time Automation projects.
Trainers of the RPA Training Institute in Pondicherry at FITA Academy enhance the students' understanding of RPA Concepts and their implementations using tools effectively.
RPA Classes in Pondicherry Trainers at FITA Academy give every student their maximum attention and give a clear understanding of the concepts.
Instructors at the FITA Academy's RPA Course in Pondicherry will help you build a professional resume and get you ready for interviews.
Features
Real-Time Experts as Trainers
At FITA Academy, You will Learn from the Experts from industry who are Passionate in sharing their Knowledge with Learners. Get Personally Mentored by the Experts.
LIVE Project
Get an Opportunity to work in Real-time Projects that will give you a Deep Experience. Showcase your Project Experience & Increase your chance of getting Hired!
Certification
Get Certified by FITA Academy. Also, get Equipped to Clear Global Certifications. 72% FITA Academy Students appear for Global Certifications and 100% of them Clear it.
Affordable Fees
At FITA Academy, Course Fee is not only Affordable, but you have the option to pay it in Installments. Quality Training at an Affordable Price is our Motto.
Flexibility
At FITA Academy, you get Ultimate Flexibility. Classroom or Online Training? Early morning or Late evenings? Weekdays or Weekends? Regular Pace or Fast Track? - Pick whatever suits you the Best.
Placement Support
Tie-up & MOU with more than 1,500+ Small & Medium Companies to Support you with Opportunities to Kick-Start & Step-up your Career.
RPA Certification Training in Pondicherry
About RPA Certification Training in Pondicherry at FITA Academy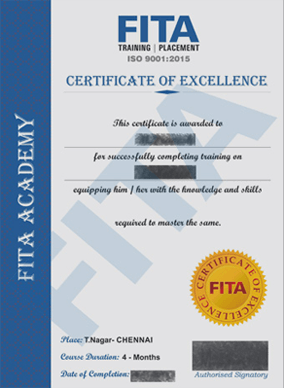 RPA Certification Training in Pondicherry at FITA Academy
The RPA Course in Pondicherry Certification is one of the professional credentials you can provide to your company at the time of the interview, together with your resume. The RPA Certification Course from FITA Academy demonstrates the technical proficiency you have acquired throughout the training course. After completing the Robotic Process Automation course in Pondicherry at FITA Academy, you will have a thorough understanding of the entire automation process and its techniques, as well as practical experience using them. Additionally, our instructors at FITA Academy help and direct you as you pass international certification tests like UIpath, Blue Prism, and Automation Anywhere.
Have Queries? Talk to our Career Counselor
for more Guidance on picking the right Career for you!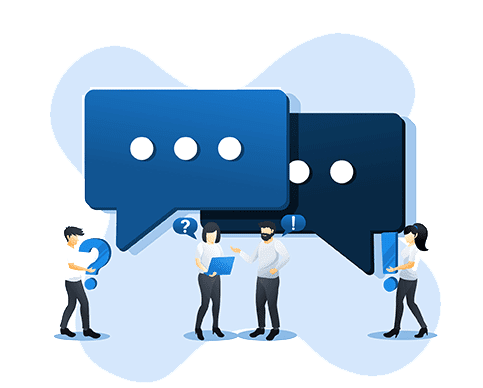 Job Opportunities After Completing RPA Course in Pondicherry at FITA Academy
In the near future, RPA will be one of the rewarding occupations. The RPA market is expected to reach a global value of $8.75 billion by the year 2024, according to the study data provided by Grand View Research. ACCORDING TO REPORTS PROVIDED BY GARTNER INC, the RPA Market is expected to reach US $1 billion in total market value by the end of 2020. It suggests that with the growing use of the RPA process, the majority of the non-productive jobs that humans previously completed in large organisations will be carried out by bots.
There were more than 2100+ job advertisements for RPA Developers at the start of 2020, according to reports provided by LinkedIn.com. Several reputable firms, like Walmart, IBM, Infosys, TCS, HCL, American Express, and AT&T, use RPA bots in their routine operations.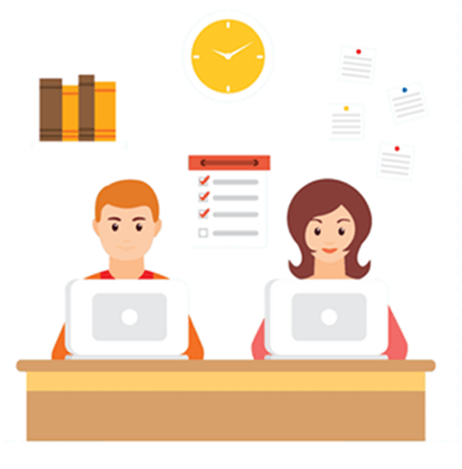 According to reports, the typical salary for an entry-level RPA developer in India ranges from Rs. 3,70,000 to Rs. 5,70,000, depending on the organisation. RPA developers can make up to $97,000 a year on average. Under the direction of experts, FITA Academy's RPA Training in Pondicherry instils the vital professional abilities required for a Professional RPA Developer.
M
Madhumitha G

I had an excellent experience with RPA Training in Pondicherry at FITA Academy. The trainers were highly knowledgeable and provided in-depth insights into the world of Robotic Process Automation. The hands-on practical sessions and real-world projects helped me gain valuable skills and confidence in implementing RPA solutions. Thank you, FITA.
C
Chandrasekar V

I recently completed the RPA Training in Pondicherry at FITA Academy, and it has been a transformative experience for me. The trainers were highly knowledgeable and industry-experienced, providing practical insights and real-life examples that brought the concepts to life. The support and guidance I received throughout the course were exceptional, and I now feel confident in my ability to implement RPA solutions.
G
Geethika S

I completed the RPA Course in Pondicherry at FITA Academy, and it was an amazing journey. The trainers were really friendly and approachable, making the learning experience enjoyable. The training material was clearly organised and presented with step-by-step instructions, making it simple to understand. I would like to thank FITA Academy for providing such a supportive and conducive learning environment.
P
Peter Vijayan

I want to share my wonderful experience with RPA Training in Pondicherry at FITA Academy. The trainers were really smart and patient. They explained everything in a way that was easy to understand, even for someone like me who needed more technical knowledge. The practical exercises and projects helped me practice what I learned and boosted my confidence. The trainers were always there to help and support me throughout the course. Thanks to FITA Academy.
Have Queries? Talk to our Career Counselor
for more Guidance on picking the right Career for you!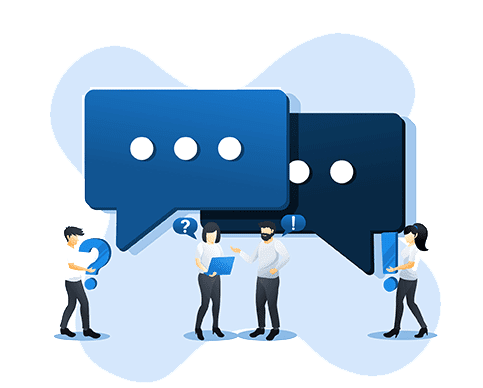 RPA Training in Pondicherry Frequently Asked Question (FAQ)
Additional Information
Robotic Process Automation (RPA) has emerged as a transformative technology that streamlines business operations, reduces costs, and enhances productivity. In this, we delve into the world of RPA, its benefits, implementation strategies, challenges and its future potential. By examining real-world use cases and industry trends, we aim to comprehensively understand RPA's role in revolutionising business efficiency.
In today's fast-paced business environment, organisations are constantly seeking ways to optimise their operations and gain a competitive edge. Robotic Process Automation (RPA) has emerged as a game-changing technology that automates repetitive, rule-based tasks, freeing up human employees to focus on higher-value activities. RPA involves the use of software robots or "bots" that mimic human actions to interact with digital systems and execute predefined tasks. By automating mundane and time-consuming processes, RPA enables businesses to enhance efficiency, reduce errors, and improve overall productivity.
Benefits of RPA
Implementing RPA offers numerous benefits for organisations across various industries. Firstly, RPA improves operational efficiency by executing tasks with speed, accuracy, and consistency. Bots can work 24/7 without breaks or errors, leading to significant time savings and improved process throughput. Moreover, RPA enables organisations to achieve cost savings by reducing manual labour requirements and eliminating the need for additional resources.
Secondly, RPA enhances compliance and reduces the risk of errors. By automating regulatory and compliance tasks, organisations can ensure adherence to guidelines and minimise the chances of human error. RPA also enables organisations to maintain comprehensive audit trails, providing transparency and accountability in process execution.
Thirdly, RPA empowers employees by freeing them from repetitive, mundane tasks. By automating routine processes, employees can focus on value-added activities that require critical thinking, creativity, and decision-making skills. This shift allows organisations to foster a more engaged and motivated workforce.
Additionally, RPA facilitates scalability and flexibility. As businesses grow and evolve, RPA can easily adapt to changing requirements without significant disruptions. RPA also enables organisations to achieve a higher level of process standardisation and control, ensuring consistent results across different departments and locations.
RPA Implementation Strategies
Successful implementation of RPA requires a well-defined strategy and careful planning. Here are some key considerations for organisations embarking on an RPA journey:
Process Selection
Organisations should identify processes that are suitable for automation. Typically, processes with high volumes, standardisation, and rule-based decision-making are prime candidates for RPA implementation. Conducting a thorough process analysis helps in identifying areas where RPA can bring the most significant impact.
Technology Considerations
Organisations must select the best RPA platforms and technologies that fit their unique needs. Easy of use, scalability, compatibility with current systems, security features, and vendor support are all things to think about. It is essential to choose a solid and trustworthy RPA solution that can meet the organisation's needs both now and in the future.
Governance and Collaboration
Successful RPA implementation requires collaboration between business and IT teams. Establishing a dedicated RPA Centre of Excellence (CoE) can help ensure a standardised approach to implementation, governance, and ongoing management of RPA initiatives. The CoE acts as a central hub for RPA expertise, best practices, and knowledge sharing across the organisation.
Change Management
As with any technological transformation, change management plays a vital role in RPA implementation. Organisations should proactively address employee concerns, communicate the benefits of RPA, and provide training and support to employees who will work alongside the bots. Encouraging a culture of continuous learning and upskilling helps employees embrace automation as an opportunity rather than a threat.
Real-World Use Cases
RPA has been successfully implemented across various industries, revolutionising business processes and driving operational efficiency. Let's explore some real-world cases that highlight the practical applications of RPA:
Finance and Accounting
RPA is extensively used in finance and accounting departments to automate tasks such as accounts payable and receivable, invoice processing, financial reporting, and reconciliation. Bots can extract data from invoices, validate it, update financial systems, and generate reposts, reducing errors and accelerating the overall process.
Healthcare
RPA is transforming healthcare operations by automating administrative tasks, patient data management, claims processing, and appointment scheduling. Bots can gather patient information from various sources, update electronic health records, and assist in claim processing, leading to improved accuracy, faster turnaround times, and enhanced patient experiences.
Customer Service
RPA is leveraged to enhance customer service operations by automating tasks like data entry, customer onboarding, order processing, and complaint resolution. Bots can quickly retrieve customer information, process orders, and provide instant responses to frequently asked questions, enabling organisations to deliver faster and more efficient customer service.
Supply Chain Management
RPA streamlines supply chain processes by automating inventory management, order tracking, supplier management, and logistics. Bots can monitor inventory levels, generate purchase orders, track shipments, and perform data validation, resulting in improved inventory accuracy, reduced lead times, and enhanced supply chain visibility.
These use cases demonstrate how RPA can significantly benefit organisations across various sectors. By automating repetitive tasks, organisations can achieve higher accuracy, faster processing times, and improved customer satisfaction.
Future of RPA
Looking ahead, RPA is poised to evolve further and play an increasingly significant role in the business landscape. Several emerging is shaping the future of RPA.
Intelligent Automation
Intelligent automation is being made possible by RPA's fusion with Artificial Intelligence (AI) technologies like machine learning and natural language processing. With the help of this connection, bots can manage unstructured data, make informed data decisions, and carry out difficult activities that call for cognitive abilities.
Process Discovery and Mining
RPA tools incorporate process discovery and mining capabilities, allowing organisations to efficiently identify automation opportunities. These tools analyse user interactions, system logs, and application data to identify repetitive tasks and generate automation workflows.
Hyper Automation
Hyperautomation combines RPA with other automation technologies, such as process mining, workflow automation, and AI, to achieve end-to-end automation of complex processes. This approach maximises efficiency and accelerates digital transformation efforts.
Advanced Analytics and Insights
RPA generates vast amounts of data, which can be leveraged for advanced analytics and insights. Organisations can guide valuable operational insights, identify process bottlenecks, and make data-driven decisions to drive continuous process improvement.
Human-Bot Collaboration
The future of work will involve close collaboration between humans and bots. RPA enables humans to focus on tasks that require creativity, problem-solving, and critical thinking, while bots handle repetitive and mundane activities. This collaboration fosters a symbiotic relationship where humans and bots complement each other's strengths.
Robotic Process Automation (RPA) has emerged as a transformative technology that revolutionises business processes, enhances operational efficiency, and drives productivity. By automating repetitive and rule-based tasks, organisations can achieve cost savings, improve accuracy, and free up human employees to focus on higher-value activities. Successful RPA implementation requires careful planning, collaboration, and change management. While challenges exist, organisations can overcome them by adopting best practices and leveraging the potential of RPA to drive innovation and competitiveness.
Read more