Course Highlights & Why Machine Learning Course in Bangalore at FITA Academy?
The Machine Learning Course in Bangalore offered by FITA Academy gives the student a thorough understanding of the principles guiding machine learning as well as subjects like Deep Learning, Artificial Intelligence, and
Data Science
.
The study guides created by our business experts give you a detailed understanding of ML operations and technologies.
Our training incorporates live sessions and real-world tasks for technical proficiency.
FITA Academy offers a balanced course for beginners and specialists at our Machine Learning Training in Bangalore, starting with the fundamentals to ensure thorough learning.
We provide each of our students with a flexible timetable. They choose between weekend or weekday classes. For the benefit of students, standard and fast-track classes are also offered.
Students enrolled in training courses at the FITA Academy can customise their schedules. They have the option of enrolling in offline or live online classes.
Activities, exercises and tests are offered at the end of each module to ensure thorough comprehension.
Our Machine Learning Institute in Bangalore has a strong partnership with 1,500+ small and medium-sized businesses that provide 100% placement.
Read more
Upcoming Batches
| | | | |
| --- | --- | --- | --- |
| 02-09-2023 | Weekdays | Monday (Monday - Friday) | |
| 05-10-2023 | Weekdays | Thursday (Monday - Friday) | |
| 07-10-2023 | Weekend | Saturday (Saturday - Sunday) | |
| 14-10-2023 | Weekend | Saturday (Saturday - Sunday) | |

Classroom Training
Get trained by Industry Experts via Classroom Training at any of the FITA Academy branches near you
Why Wait? Jump Start your Career by taking the Machine Learning Training in Bangalore!
Instructor-Led Live Online Training
Take-up Instructor-led Live Online Training. Get the Recorded Videos of each session.
Travelling is a Constraint? Jump Start your Career by taking the Machine Learning Online Course!
Have Queries? Talk to our Career Counselor
for more Guidance on picking the right Career for you!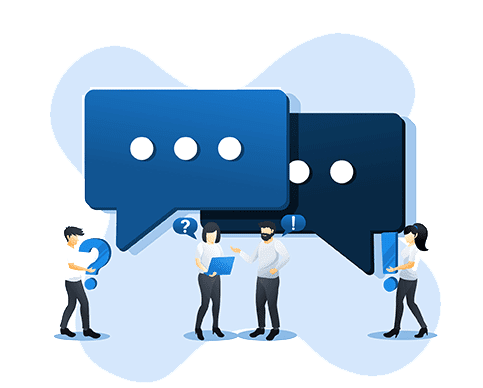 Trainer Profile
Our instructors for the Machine Learning Course in Bangalore are working professionals with a minimum of eight years of corporate experience in ML-related areas.
The instructors for this course are Ml and research programme managers with extensive experience.
Each student's academic and practical excellence is a goal for FITA Academy mentors.
The classes are held in small groups at our Machine Learning Training in Bangalore for the best interactions and to promote student-centred sessions.
At FITA Academy, our mentors boost practical learning and competence by using real-world projects and useful techniques.
Our trainers regularly update the course material to include the newest artificial intelligence certifications, methodologies, and trends.
Features
Real-Time Experts as Trainers
At FITA Academy, You will Learn from the Experts from industry who are Passionate in sharing their Knowledge with Learners. Get Personally Mentored by the Experts.
LIVE Project
Get an Opportunity to work in Real-time Projects that will give you a Deep Experience. Showcase your Project Experience & Increase your chance of getting Hired!
Certification
Get Certified by FITA Academy. Also, get Equipped to Clear Global Certifications. 72% FITA Academy Students appear for Global Certifications and 100% of them Clear it.
Affordable Fees
At FITA Academy, Course Fee is not only Affordable, but you have the option to pay it in Installments. Quality Training at an Affordable Price is our Motto.
Flexibility
At FITA Academy, you get Ultimate Flexibility. Classroom or Online Training? Early morning or Late evenings? Weekdays or Weekends? Regular Pace or Fast Track? - Pick whatever suits you the Best.
Placement Support
Tie-up & MOU with more than 1,500+ Small & Medium Companies to Support you with Opportunities to Kick-Start & Step-up your Career.
Machine Learning Certification Training in Bangalore
About Machine Learning Certification Training in Bangalore at FITA Academy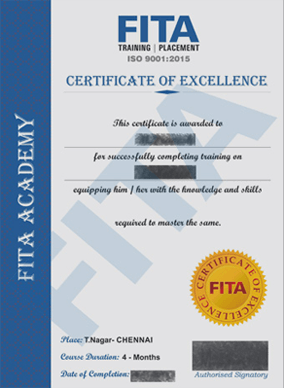 Machine Learning Certification Training in Bangalore
Machine learning is one most demanding domains in the current industry. To have a prosperous beginning in this field, you must be certified in ML. A credential will give you greater credibility in the eyes of potential employers. Being certified in machine learning will help you enhance your profile, making you more appealing to employers. ML is a highly technical field of study. Many employers favour candidates with certification or higher studies in the subject. Pursuing the Machine Learning Course in Bangalore will help you acquire all the required technical proficiency to advance in this highly competitive industry.
ML certifications attest to your proficiency in creating, implementing, and managing ML models. Your proficiency in a variety of programming languages, including Python and Java, is tested by a standard ML certificate. Additionally, it certifies your proficiency with linear algebra and fundamental statistical concepts. You will master a variety of technical ideas, concepts, and terminologies. You will be tested on different signal processing methods and neural network topologies as part of the machine learning certificate program.
FITA Academy's self-paced machine learning certification offers the chance to investigate various topics related to ML and is rewarded with a digital certificate and course material that has been approved by industry professionals. With our Machine Learning in Bangalore, you will become confident and proficient in all aspects of machine learning that will help you succeed in the duties of an ML expert.
Have Queries? Talk to our Career Counselor
for more Guidance on picking the right Career for you!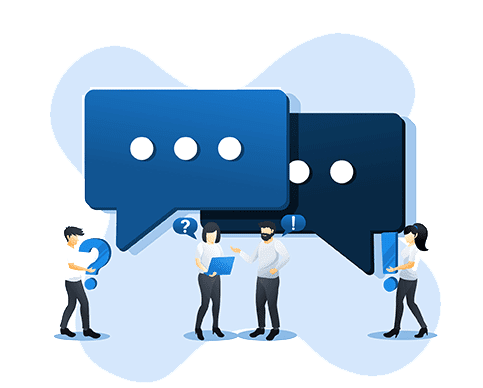 Job Opportunities After Completing Machine Learning Course in Bangalore
Career opportunities in machine learning have increased by approximately 75% in the last several years and are expected to continue to rise. Modern uses for machine learning include a variety of fields like stock trading, customer service, healthcare, speech recognition, and computer vision. Additionally, ML is anticipated to have a significant impact on sectors including robotics, quantum computing, automobiles, and cyber security. Because of this, there will inevitably be more jobs in machine learning in the future.
Studies from all across the world suggest that the job prospects for those working in the field of machine learning are very promising. A job in machine learning is a great choice if you're passionate about data, automation, data science, and algorithms because it entails applying and automating massive amounts of data processing. With the growth of machine learning, there are more interesting, profitable, and important career paths available to students. Individuals interested in or working in job roles surrounding Engineering, Analytics, Software Development, Robotics, Business Intelligence, and Artificial Intelligence can benefit from this course.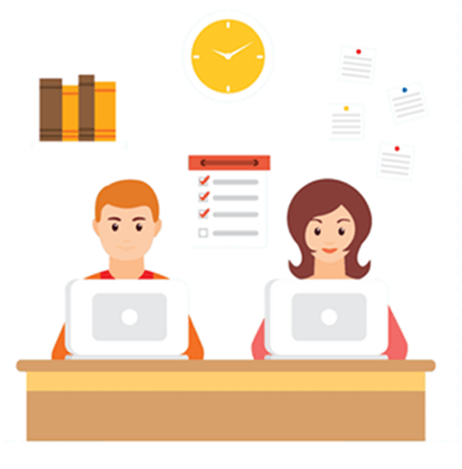 Currently, there are over 24,000+ job openings for job roles related to machine learning, and these will only increase with time. Some of the major job roles in this industry are Machine Learning Engineer, ML Project Manager, Researcher, Data Scientist, Data Analyst, Data Engineer, Artificial Intelligence Engineer, Robotics Engineer, NLP Scientist, Business Intelligence Developer and many more.
The average salary of an entry-level machine learning engineer in India is Rs. 7.5 lakhs per annum. Globally, a machine learning engineer can earn over $112k per year. With more exposure and development in experience and skills, your earnings will also drastically increase. It will also depend on the company's location and type. The Machine Learning Training in Bangalore at FITA Academy aims to mould our students into competent machine learning experts and look after their professional requirements.
Read more
A
Aashif

I have recently completed my Machine learning training in Bangalore at FITA Academy. It has truly been a life-changing experience. I had many opportunities to work with different machine learning projects. I can now confidently create machine learning algorithms. I am grateful to my trainers and staff at FITA A academy for their support and encouragement.
G
Gaurav Singh

After graduation, I joined FITA Academy for training in Machine Learning in Bangalore. I was able to learn a lot more here through their practical training than at my college. I was able to understand various aspects thanks to the trainers who used simple methods and shared their experiences with us to encourage us. Through their support, I was not only able to clear the ML certification but also got placed in a reputed finance company.
N
Naveen

I have been working in the healthcare industry as a researcher for a few years. I enrolled on the Machine learning Course in Bangalore to improve my skills. The trainers were very friendly and taught using real-time examples and projects. After the course, not only was I able to gain more than what I expected from the training, but I also received proposals from my company for increments.
E
Eldhose Joy

After joining the Machine Learning Institute in Bangalore at FITA Academy, I was able to clear my ML certification exam. The classes were interactive and enjoyable. We had practical sessions and assessments after each module, which helped me understand the concepts very well. On the whole, it was worth spending my time and money at FITA Academy.
A
Ankita Patel

It has been an amazing experience at FITA Academy. They provide the best Machine Learning Course in Bangalore. Despite my background, I was able to understand the topics easily. I have not only improved my skills for a beginner to master the subject but was able to do it at my own pace without any rush. The trainers gave me first-hand education and cleared all of my concerns without hesitation.
Have Queries? Talk to our Career Counselor
for more Guidance on picking the right Career for you!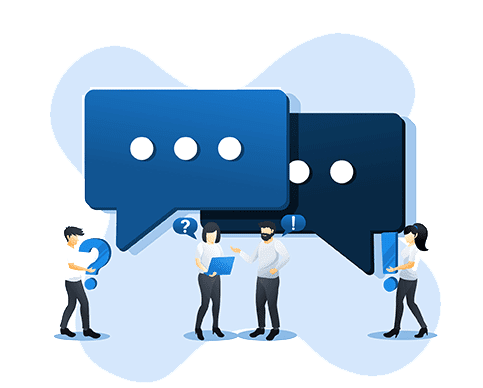 Machine Learning Course in Bangalore Frequently Asked Question (FAQ)
Additional Information
Machine learning is a subtype of AI that allows machines to study from input materials, improve performance based on previous experiences, and predict outcomes. A collection of algorithms used in machine learning operate on vast amounts of data. These algorithms are supplied data to train it, and then they develop the prototypes and perform a certain task based on their understanding.
ML is the discipline of study that explores how computers can learn and adapt without being explicitly programmed. One of the most exciting technological advancements we have ever encountered is machine learning. As suggested by the name, it gives the computer the capacity to learn, enhancing its resemblance to a human. Machine learning is being employed actively now in more places than one would expect. Enrol on FITA Academy's Machine Learning in Bangalore to acquire comprehensive training in the different ML tools, techniques and modern methods through real-time projects and course materials.
What are the types of Machine Learning?
Supervised Learning
As the name suggests, supervised learning involves a supervisor serving as an instructor. In its simplest form, supervised learning refers to the process of training a computer system utilising labelled data, which indicates that the right answer has already been assigned to certain data. In order for the supervised learning algorithm to analyse the set of training examples and generate an accurate result from labelled data, the machine is then given a fresh collection of data.
Unsupervised learning
Models that are not supervised using training datasets while utilising the machine learning technique known as unsupervised learning. Instead, models themselves decipher the provided data to reveal hidden patterns and insights. It is comparable to the learning process that occurs in the human brain when learning something new. unsupervised learning cannot be used to solve a regression or classification problem directly since there is no corresponding output data. Finding the underlying structure of a dataset, classifying the data into groups based on similarities, and representing the dataset in a compressed format are the objectives of unsupervised learning.
Semi-supervised learning
Semi-supervised learning is a sort of machine learning method that stands in between supervised and unsupervised learning algorithms. During the training phase, it uses a combination of labelled and unlabeled datasets. While semi-supervised learning acts on data that contains a few labels and is a middle ground between supervised and unsupervised learning, the majority of the data it uses is unlabeled. Although labels are expensive, for corporate purposes, there might not be many labels. The idea of semi-supervised learning is presented to address these issues with supervised learning and unsupervised learning methods.
Reinforcement learning
Machine learning encompasses the field of reinforcement learning. It involves acting appropriately to maximise reward in a certain circumstance. It is used by a variety of programmes and machines to determine the optimal course of action to pursue in a given circumstance. There is no correct answer in reinforcement learning, but the reinforcement agent selects what to do to complete the job. This differs from supervised learning, where the training data includes the solution key, and the model is programmed with that answer. It is obligated to gain knowledge from its knowledge in lack of a training dataset.
Machine Learning Vs. Artificial Intelligence Vs. Deep learning
Machine learning is a subset of Artificial Intelligence that gives a system the capacity to learn from experiences and improve with time without being fully programmed. Data are used by machine learning to train and produce precise outcomes. The goal of machine learning is to create computer software that can access data and utilise it to educate itself.
Deep Learning is a part of machine learning that comprises the artificial neural network as well as the recurrent neural network. The algorithms are developed in the same way as machine learning is done. However, there are many more tiers of algorithms. The term "artificial neural network" is used to refer to all of these algorithmic network structures. In many basic terms, it mimics how the human brain functions because all of the neural networks there are interconnected, which is exactly the idea behind deep learning. With the aid of its procedure and algorithms, it is able to resolve all complicated problems.
Artificial intelligence refers to a digital system's capacity to imitate human cognitive processes like learning and problem-solving. A computer system can replicate human reasoning to learn from new knowledge and make judgments through artificial intelligence (AI).To understand and learn extensively about artificial intelligence, our Artificial Intelligence course in Bangalore provides real-time examples and scenarios for a deeper understanding of its differences with ML and DL.
Future Of Machine Learning In Our Society
Machine learning will only grow drastically from here. Machine learning is said to open many new possibilities that are beyond our imagination.
Machine learning can significantly increase our workplace productivity, which can also help humans accomplish more work.
The human workforce may now focus on activities for which they are better qualified, such as those requiring creativity and empathy, while ML replaces laborious or dangerous tasks.
Machine learning will be crucial to the healthcare sector since it will enable better and more precise disease diagnoses. ML will hasten and lower the cost of discovering new medicines.
Additionally, it will increase patient involvement in their care and make booking appointments and paying bills easier and less error-prone.
In the transportation industry, machine learning is being used to lower workload, manage driver stress and exhaustion, and enhance on-time productivity.
In the near future, machine learning will be crucial to the e-commerce industry. It will have a favourable effect on every facet of the e-commerce industry, from customer satisfaction to brand advertising and delivery.
ML also has a promising future in manufacturing, banking & finance, media, and many more industries.
Benefits of pursuing a career in Machine Learning
Machine learning is expanding exponentially, yet there are not enough experts in the subject. A career in ML will be secure for you if you can match the demands of big businesses by becoming an expert in the field.
Businesses now confront a wide range of problems that ML claims to address. At our Machine Learning Training in Bangalore, you will engage in practical problems and create solutions that have a significant impact on how people and businesses prosper. It goes without saying that a career that enables you to work and resolve problems in the actual world provides high pleasure, such as working as an ML engineer.
The field of machine learning is currently in its infancy. After the Machine Learning Course in Bangalore will have the knowledge and experience to grow in your career to pursue your dream company as the technology develops and evolves.
One of the main reasons why many of us believe ML to be a rewarding profession is the average compensation of an ML engineer. As time goes on, this number is likely to increase even more because the industry is expanding.
Since Machine Learning is a diverse field, job opportunities can be expanded with machine learning expertise. There are several high-paying career options there.
Machine learning is growing in every sector, including banking and finance, IT, media, gaming, and the automobile industry.
There are several sectors where academics are trying to revolutionise society for the future because the reach of machine learning is so broad.
Additionally, machine learning's potential for the future is poised to alter the automation industry significantly.
FITA Academy's Machine Learning in Bangalore incorporates key topics for an industry-specific course and expertise. This course upskills the students to develop machine learning algorithms using various programming languages such as Python, JavaScript, C++ and R. We also provide regular exercises and assignments for an extensive understanding of all the machine learning facets. Regular assignments, tests, real-time projects, and practical workshops are provided at the Machine Learning Course in Bangalore to help our students become skilled and proficient machine learning experts.
Our mentors are working professionals with several years of expertise in Machine learning applications and AI algorithms. They incorporate the most recent methods and features to assist trainees in staying up to date in the industry. FITA Academy offers flexible and customisable classes. We offer online, offline, weekday and weekend sessions. Enrol at FITA Academy to acquire the best Machine Learning Course in Bangalore and obtain the top resources under the guidance of expert trainers who offer goal-centred classes for a prosperous career.
Read more