Course Highlights & Why Ethical Hacking Course in Pondicherry at FITA Academy?
We offer ethical hacking education modules that are carefully created to match the demands of the international industry.
The course curriculum has been carefully chosen by industry experts to give students a comprehensive understanding of the many viruses, malware, and security dangers and the ways to defend against them.
Skilled ethical hacking instructors with over ten years of experience in the cybersecurity space.
This extensive course covers a variety of ethical hacking tools, including Burp Suite, N-map, and Nessus.
The classes are interactive with smart classrooms and blended learning to ensure the best outcome for the students.
We provide professional Ethical Hacking Training at a reasonable price with certification upon completion.
FITA Academy offers fast-track, weekday, and weekend sessions for Ethical Hacking Training in Pondicherry.
We provide 100% Placement Assistance to eligible students after successful completion of the course.
Read more
Upcoming Batches
| | | | |
| --- | --- | --- | --- |
| 23-09-2023 | Weekend | Saturday (Saturday - Sunday) | |
| 25-09-2023 | Weekdays | Monday (Monday - Friday) | |
| 28-09-2023 | Weekdays | Thursday (Monday - Friday) | |
| 30-09-2023 | Weekend | Saturday (Saturday - Sunday) | |

Classroom Training
Get trained by Industry Experts via Classroom Training at any of the FITA Academy branches near you
Why Wait? Jump Start your Career by taking the Ethical Hacking Training in Pondicherry!
Instructor-Led Live Online Training
Take-up Instructor-led Live Online Training. Get the Recorded Videos of each session.
Travelling is a Constraint? Jump Start your Career by taking the Ethical Hacking Online Course!
Have Queries? Talk to our Career Counselor
for more Guidance on picking the right Career for you!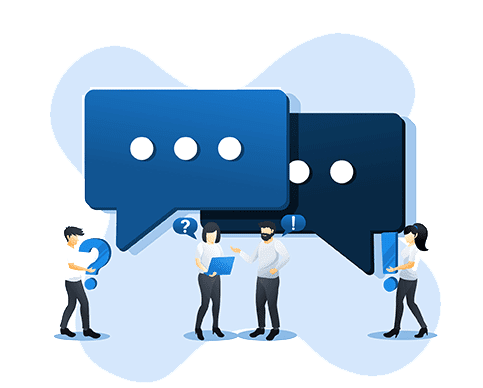 Trainer Profile
The FITA Academy strongly supports blended learning, guaranteeing that students learn theoretical and practical ethical hacking skills.
Students are taught ethical hacking at FITA Academy by instructors who are highly experienced in the field.
Our ethical hacking teachers are industry leaders with more than ten years of experience in cyber security.
The ethical hacking instructors at FITA Academy are Real-Time Professionals that offer practical instruction on the most recent security Techniques.
The trainers at FITA Academy upskill the students' knowledge by giving them in-depth instruction on the ethics and methods of ethical hacking in order to get them ready for the CEH exam.
Our instructors help the students build professional resumes and increase their confidence by offering insightful advice and conducting mock interviews.
Features
Real-Time Experts as Trainers
At FITA Academy, You will Learn from the Experts from industry who are Passionate in sharing their Knowledge with Learners. Get Personally Mentored by the Experts.
LIVE Project
Get an Opportunity to work in Real-time Projects that will give you a Deep Experience. Showcase your Project Experience & Increase your chance of getting Hired!
Certification
Get Certified by FITA Academy. Also, get Equipped to Clear Global Certifications. 72% FITA Academy Students appear for Global Certifications and 100% of them Clear it.
Affordable Fees
At FITA Academy, Course Fee is not only Affordable, but you have the option to pay it in Installments. Quality Training at an Affordable Price is our Motto.
Flexibility
At FITA Academy, you get Ultimate Flexibility. Classroom or Online Training? Early morning or Late evenings? Weekdays or Weekends? Regular Pace or Fast Track? - Pick whatever suits you the Best.
Placement Support
Tie-up & MOU with more than 1,500+ Small & Medium Companies to Support you with Opportunities to Kick-Start & Step-up your Career.
Ethical Hacking Certification Training in Pondicherry
About Ethical Hacking Certification Training in Pondicherry at FITA Academy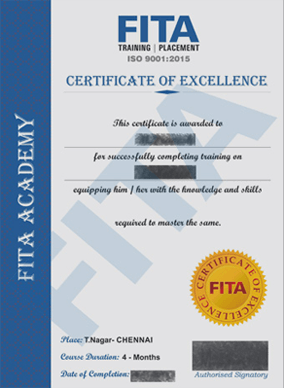 Ethical Hacking Certification Training in Pondicherry
One of the professional certificates used to demonstrate that a candidate has extensive knowledge of the ethical hacking platform and its application through the study of the Ethical Hacking Course in Pondicherry is the certification for the Ethical Hacking course. This certification attests that the candidate has learned the abilities required to work as an ethical hacker and includes real-time project experience from the end of the course. You can proceed with the interview process by including this certificate with your resume. Several professional alternatives will also be available for you to pursue.
The Certified Ethical Hacking Course in Pondicherry at FITA Academy provides students with the fundamental abilities and information they would require to become a professional, ethical hackers, all under the supervision of our Real-time professionals. FITA Academy hires experts in Cyber Security and has at least 8+ years of expertise in this sector to give you the best Ethical hacking training Institute in Pondicherry. They may assist you in expanding your knowledge by using the most recent ways and methods employed in the field.
Have Queries? Talk to our Career Counselor
for more Guidance on picking the right Career for you!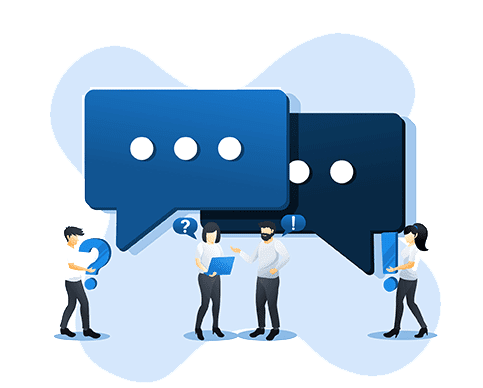 Job Opportunities After Completing the Ethical Hacking Course in Pondicherry
The need for this expertise will increase tremendously in the future days as ethical hacking has emerged as one of the most profitable employment possibilities available. According to a recent poll in the field of cyber security, there will be more than 3.5 million open positions by the end of this year, which is consistent with the estimate mentioned above. Most large corporations employ a few ethical hackers to defend against potential threats or vulnerabilities. Of them, only 38% are completely secure.
Organisations of all types are becoming more concerned about their data security due to the occasional worrisome security breaches. Therefore, more ethical hackers were required to safeguard the organisation's security protocols and data. According to Nasscom statistics, as internet penetration rises in India, the country will need at least 77,000+ ethical hackers annually.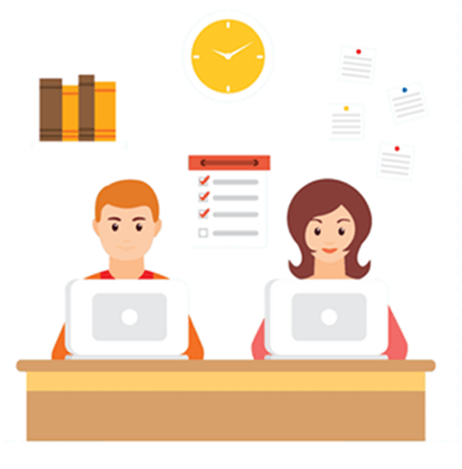 IT and ITES companies, financial institutions, e-commerce sectors, government sectors, consultancy services, banking sectors, defence organisations, security agencies, telecom sectors, aviation, airlines and immigration services, forensic laboratories, cloud service providers, and healthcare sectors are just a few of the many industries that demand certified ethical hackers.
These are the typical job titles available in these sectors:
Network Security Engineers
Network Security Administrator
Security Consultant
Penetration Tester
Data security analyst/specialist
IT Analyst – Vulnerability Management
Ethical Hacking specialist
Amazon, Apple Inc., IBM, Infosys, TCS, Wipro, Tech Mahindra, HCL, Airtel, Vodafone, HDFC, RBS, BNP, Dell, Sony, Microsoft, Google, Adobe, and many other reputable companies are just a few of the ones that use these experts. Due to the exponential increase in cyber dangers, ethical hackers are in great demand across all industries, including start-ups and small and medium-sized businesses.
The annual wage range for a new ethical hacker is between Rs. 3,80,000 and Rs. 4,90,000. Earnings for ethical hackers with three to five years of expertise range from Rs. 5,20,000 to Rs. 7,50,000 annually. Senior-level applicants with 5-8 years of experience can expect to make between Rs. 8,20,000 and Rs. 10,50,000 annually. Ethical Hacker Salary For Freshers is approximately $ 87,898 per year worldwide. These are the salary reports that Payscale.com has provided. The benefits and packages may change depending on the organisation and the acquired abilities.
Read more
A
Arjun

The Certified Ethical Hacking Course in Pondicherry at FITA Academy was an enriching experience. The trainers were extremely good and created a supportive learning environment. They guided us through various hacking methodologies, emphasising the importance of ethical practices and responsible disclosure. The practical sessions were engaging and challenging, allowing us to apply our knowledge. Thank you, FITA Academy.
S
Sandhiya K

The Ethical Hacking Training in Pondicherry at FITA Academy was really good. The trainers were experts and helped me with many things. They covered many topics, including network security, web application vulnerabilities, and wireless security. The practical exercises provided hands-on experience in identifying and exploiting vulnerabilities. The course curriculum was updated, reflecting the latest hacking techniques and countermeasures. Thank you, FITA.
S
Safiullah M

I had an amazing experience with the Ethical Hacking Training in Pondicherry at FITA Academy. The trainers were highly skilled and provided a structured learning path for mastering ethical hacking techniques. The course content was comprehensive, covering everything from reconnaissance to post-exploitation techniques. The hands-on simulated environments allowed me to practise my skills in a safe and controlled setting. Thank You, FITA.
T
Tiffany S

I had a good time learning Ethical Hacking Course in Pondicherry at FITA Academy. The trainers were highly knowledgeable and experienced in the field of cybersecurity. They provided a comprehensive understanding of hacking techniques, vulnerability assessment, and penetration testing. The hands-on practical sessions allowed me to apply my knowledge and skills in real-world scenarios. FITA Academy created a supportive learning environment, and I am grateful for the valuable insights and guidance I received.
Have Queries? Talk to our Career Counselor
for more Guidance on picking the right Career for you!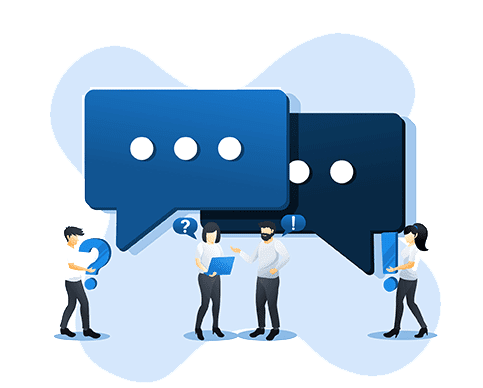 Ethical Hacking Course in Pondicherry Frequently Asked Questions (FAQs)
Additional Information
In the rapidly evolving digital landscape, ethical hacking has become paramount in ensuring the security of organisations and individuals. Ethical hacking, also known as white hat hacking or penetration testing, involves authorised attempts to exploit vulnerabilities in computer systems, networks, and applications, to identify and fix these weaknesses before malicious hackers can exploit them. This proactive approach to cybersecurity helps organisations fortify their defences, protect sensitive information, and maintain trust with their stakeholders.
Ethical hacking involves skilled professionals, known as ethical hackers or penetration testers, who employ their expertise and knowledge of various hacking techniques to identify vulnerabilities within systems and networks. In contrast to harmful hackers, ethical hackers act within the confines of the law and adhere to stringent rules to protect the security and privacy of people and organisations.
The ethical hacking process typically consists of several stages. The initial phase involves reconnaissance, where hackers gather information about the target system of the network. This is followed by scanning and enumeration, which involve identifying open ports, services, and potential vulnerabilities. The next step is the exploitation phase, where ethical hackers attempt to gain unauthorised access to the system or network. This helps expose weaknesses that malicious hackers could exploit. Finally, ethical hackers provide comprehensive reports detailing the vulnerabilities and recommend appropriate security measures to mitigate the risks.
Importance of Ethical Hacking
Identifying Vulnerabilities
Organisations can proactively identify vulnerabilities in their systems, networks, and applications by conducting ethical hacking assessments. This enables them to develop strong security measures and take remedial action to guard against possible cyberattacks.
Enhancing Security Posture
Ethical hacking assists in improving the overall security posture of organisations. It helps uncover weaknesses in security protocols, misconfigurations, and inadequate access controls that malicious actors could exploit. By addressing these vulnerabilities, organisations can fortify their defences and reduce the risk of data breaches.
Meeting Compliance Requirements
In today's digital landscape, organisations must adhere to various industry regulations and compliance standards. Ethical hacking helps organisations assess their compliance with these requirements, identify gaps, and implement necessary measures to ensure data protection and privacy.
Testing Incident Response Capabilities
Ethical hacking assessments enable organisations to test their incident response capabilities. By simulating real-world attack scenarios, organisations can effectively evaluate their ability to detect, respond, and recover from potential security incidents.
Protecting Customer Trust
In an era of data breaches and cyber-attacks, customer trust is paramount. Ethical hacking practices demonstrate an organisation's commitment to security and privacy. Organisations can build and maintain trust with their customers, stakeholders, and partners by investing in cybersecurity measures.
Challenges and Ethical Considerations
Even if ethical hacking is a potent weapon in the fight against Cybersecurity threats, it is not without difficulties and ethical dilemmas. The following are some significant issues and challenges.
Legal and Regulatory Frameworks
Ethical hackers must operate within legal and regulatory frameworks to ensure their actions remain authorised. Adhering to laws and regulations helps avoid unintended consequences and potential legal ramifications.
Privacy Concerns
Ethical hacking often involves accessing and analysing sensitive information. It is essential for ethical hackers to prioritise privacy and handle data responsibly, ensuring that personal and confidential information remains protected throughout the testing process.
Informed consent
Before conducting ethical hacking evaluations, getting the organisations and people involved's informed consent is essential. By doing this, it is made sure that everyone involved is informed of the testing's goal, range, and any hazards. Informed consent promotes transparency and establishes a trust-based relationship between ethical hackers and their clients.
Scope and Boundaries
Ethical hackers must clearly define the scope and boundaries of their assessments to prevent unintended consequences or disruptions. They must ensure their activities do not harm the target systems, compromise data integrity, or disrupt critical services.
Responsible Disclosure
When ethical hackers discover vulnerabilities, they have a responsibility to report them to the respective organisations promptly. This process, known as responsible disclosure, ensures that vulnerabilities are addressed and patched before they can be exploited by malicious actors. Ethical hackers should follow established protocols and guidelines for responsible disclosure to minimise potential risks.
Ethical Hacking as a Career
The growing demand for cybersecurity professionals has made ethical hacking an attractive career path for individuals interested in protecting digital systems and networks. A career in ethical hacking offers several benefits and opportunities.
High Demand
With the increasing frequency and sophistication of cyber-attacks, organisations across industries require skilled professionals who can identify vulnerabilities and develop robust security measures. Ethical hackers are in high demand, and the job market offers a range of opportunities.
Continuous Learning
Since ethical hacking is a constantly evolving field, it's important to keep up with the most recent tools, tactics, and countermeasures. Thus ensuring that ethical hackers are equipped with the knowledge and skills necessary to tackle emerging cyber threats effectively.
Lucrative Salaries
Professionals in this industry frequently earn good wages and enticing benefits due to the increasing demand for ethical hackers. Organisations value the expertise and contributions of ethical hackers in safeguarding their digital assets.
Ethical Impact
Ethical hackers make a positive impact by contributing to the security of digital systems and networks. They play a vital role in protecting sensitive information, preventing data breaches, and ensuring the integrity of critical infrastructure.
Ethical hacking is an essential practice in the realm of cybersecurity. It provides organisations with valuable insights into their vulnerabilities, strengthens security measures, and helps maintain trust in the digital age. While ethical hacking comes with its challenges and ethical considerations, adhering to legal frameworks, privacy concerns, informed consent, and responsible disclosure ensures the responsible and effective practice of ethical hacking. For those who are passionate about protecting digital systems and information, ethical hacking offers a fulfilling and significant career path as the demand for cybersecurity specialists rises.
Read more