Course Highlights & Why Ethical Hacking Course in Madurai at FITA Academy?
Our Hacking course in Madurai incorporates CEH-related coursework and industry-specific training to aid in your overall development.
Students will also gain comprehensive knowledge of how to install and develop software and applications correctly.
Our curated curriculum aims to provide students with extensive knowledge of various viruses, malware, security threats, and techniques.
Our advanced Ethical Hacking Training in Madurai at FITA Academy will teach you how to defend against potential cyberattacks by utilising tools like Burp Suite, N-map, and Nessus.
We offer live workshops with ethical hacking experts who share their invaluable real-world experience.
Students have the option of selecting between weekday and weekend sessions, as well as fast-track and online courses that they can complete from the comfort of their own homes.
Our Ethical Hacking Course in Madurai has a network of over 1,500+ small and medium-sized businesses, as well as a placement assistance system to ensure a successful career.
Read more
Upcoming Batches
| | | | |
| --- | --- | --- | --- |
| 23-09-2023 | Weekend | Saturday (Saturday - Sunday) | |
| 25-09-2023 | Weekdays | Monday (Monday - Friday) | |
| 28-09-2023 | Weekdays | Thursday (Monday - Friday) | |
| 30-09-2023 | Weekend | Saturday (Saturday - Sunday) | |

Classroom Training
Get trained by Industry Experts via Classroom Training at any of the FITA Academy branches near you
Why Wait? Jump Start your Career by taking the Ethical Hacking Training in Madurai!
Instructor-Led Live Online Training
Take-up Instructor-led Live Online Training. Get the Recorded Videos of each session.
Travelling is a Constraint? Jump Start your Career by taking the Ethical Hacking Online Course!
Have Queries? Talk to our Career Counselor
for more Guidance on picking the right Career for you!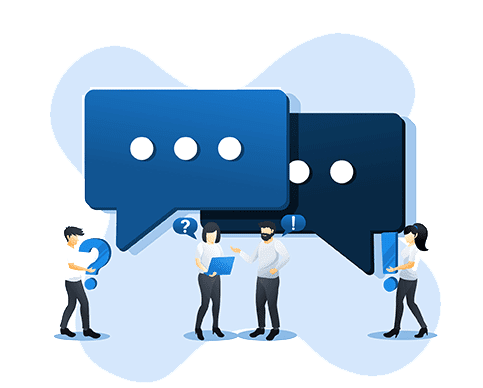 Trainer Profile
The trainers at FITA Academy have worked for reputable organisations for over 8+ years and are highly skilled in ethical hacking.
They offer practical training for our Ethical Hacking Course in Madurai by using real projects and case studies.
Our trainers have extensive knowledge and expertise in using ethical hacking tools and services, which they have gained through their professional experience.
FITA Academy trainers provide a blended learning approach to give students comprehensive learning beyond just the subject matter.
They deliver the Hacking Course in Maduraiin small batches to encourage interaction and open communication between the students and mentors.
FITA Academy trainers provide students with guidance on interview questions and help them prepare for job interviews through mock sessions.
In addition, they also assist students in creating professional resumes and building self-confidence.
Features
Real-Time Experts as Trainers
At FITA Academy, You will Learn from the Experts from industry who are Passionate in sharing their Knowledge with Learners. Get Personally Mentored by the Experts.
LIVE Project
Get an Opportunity to work in Real-time Projects that will give you a Deep Experience. Showcase your Project Experience & Increase your chance of getting Hired!
Certification
Get Certified by FITA Academy. Also, get Equipped to Clear Global Certifications. 72% FITA Academy Students appear for Global Certifications and 100% of them Clear it.
Affordable Fees
At FITA Academy, Course Fee is not only Affordable, but you have the option to pay it in Installments. Quality Training at an Affordable Price is our Motto.
Flexibility
At FITA Academy, you get Ultimate Flexibility. Classroom or Online Training? Early morning or Late evenings? Weekdays or Weekends? Regular Pace or Fast Track? - Pick whatever suits you the Best.
Placement Support
Tie-up & MOU with more than 1,500+ Small & Medium Companies to Support you with Opportunities to Kick-Start & Step-up your Career.
Ethical Hacking Certification Training in Madurai
About Ethical Hacking Certification Training in Madurai at FITA Academy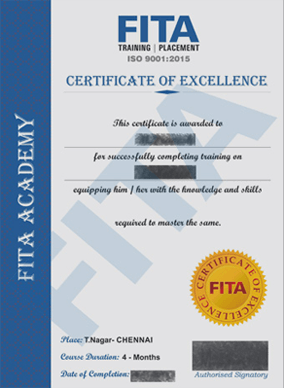 Ethical Hacking Certification Training in Madurai
Ethical hacking certification is becoming increasingly important in today's digital age as organisations face a growing number of cyber threats. Getting certified in ethical hacking can greatly enhance an individual's career prospects. Certified ethical hackers are highly sought after by businesses looking to improve their security posture. Upon completing the Certified Ethical hacking Course in Madurai, participants will receive a certificate that can assist them in their CEH exam. This certificate serves as evidence of the knowledge and expertise gained during their enrollment.
In addition to improving career prospects, getting certified in ethical hacking can also help individuals to develop new skills and stay up-to-date with the latest industry trends and best practices. Ethical Hackers are always enhancing their knowledge to stay informed of the evolving cyber threats, and obtaining certification can assist them in staying current and remaining ahead of the game. Our course covers a range of topics, including network security, web application security, cryptography, and penetration testing.
Our ethical hacking trainers motivate students to pursue global certifications via our certified programs to advance in their careers. Certification from our Ethical Hacking Course in Maduraiis highly valuable and globally renowned. Many universities and organisations, both domestic and international, acknowledge and endorse this certification as evidence of expertise. FITA Academy's ethical hacking course is renowned for its team of specialists, comprehensive teaching methodology, and use of advanced technology in practical sessions. Adding this certification to your recent academic achievements will boost the value of your resume and qualify you for various positions in well-known companies.
Have Queries? Talk to our Career Counselor
for more Guidance on picking the right Career for you!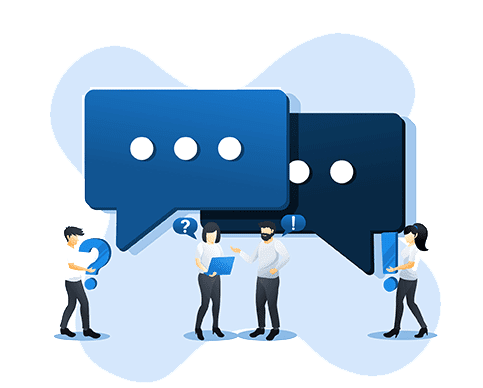 Job Opportunities After Completing Ethical Hacking Course in Madurai
The rise in online attacks and software hacking has led to an increase in concern among industries, governments and businesses regarding the protection of their sensitive data. It is crucial for everyone in the digital world to possess the skill of ethical hacking. Candidates can select from various job options with competitive salaries and opportunities for advancement. FITA Academy offers aHacking Course in Madurai that helps you develop the fundamental skills of ethical hacking and ensure the safety of data.
By acquiring a comprehensive understanding of essential concepts such as application security, network security, and information security, our students will be equipped to become competent and ethical professionals in the field. With the acquired credentials, one can work as an ethical hacking trainer, security consultant, information security administrator, penetration tester, security engineer, vulnerability analyst, and chief information security officer. Industries across the globe utilise ethical hacking to secure their confidential data.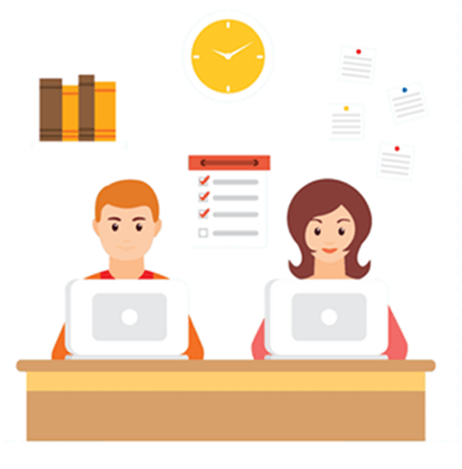 Companies in the financial sector, healthcare, government, and retail, among others, require ethical hackers to ensure that their systems and networks are secure. Ethical hacking is also becoming increasingly essential in current technologies like the Internet of Things (IoT), cloud computing, and blockchain.
The salary package of ethical hackers varies depending on their experience, location, and job role. Globally, the average salary for an ethical hacker is around $90,000 per year, with some earning up to $140,000 per year. In India, the average salary of an ethical hacker is around 4-6 lakhs per year, with some experienced professionals earning up to 20 lakhs per year. The demand for ethical hackers is increasing, and with the rise of cyber threats, the salary packages are expected to increase further.
Read more
O
Omar Khan

I enrolled for my hacking course in Madurai at FITA Academy. The staff and trainers at FITA Academy were excellent, and I had an exceptional learning experience. My trainers were friendly and encouraged us to explore new things. I had various opportunities to work on industry projects and practices. Their dedicated efforts helped me secure my desired job as a hacker at an MNC.
K
Kamalesh

Thanks to the Certified Ethical Hacking Course in Madurai, I have found an excellent outlet for my technical creativity. Prior to taking this training program, I struggled to develop effective solutions. However, FITA Academy has helped me better understand ethical hacking techniques, and I have grown to enjoy this training genuinely.
A
Anjali

After completing my course at FITA Academy, I earned my ethical hacking certification. My trainers were very supportive, and I was able to gain a complete understanding of all the tools and procedures. They used real-world examples in their teaching, which made the topics much easier to understand. I am excited to apply the knowledge and skills I have gained in my future career.
C
Chitra V

The training program at FITA Academy was both enjoyable and highly beneficial for me. I joined the Ethical Hacking Training in Madurai and found the classes to be engaging and insightful. My trainers were experts in ethical hacking and were always ready to answer my questions. I would wholeheartedly recommend FITA Academy to anyone looking to excel in the industry.
H
Harish R

The Ethical Hacking Course in Madurai has been very beneficial in enhancing my career. Thanks to FITA Academy, I have gained valuable and distinctive skills that I was seeking to kick-start my learning journey. My trainers provided an excellent teaching style and were able to cover all the topics in a short span of time. Attending this course has provided me with many opportunities, and I'm grateful to have made the most of them.
Have Queries? Talk to our Career Counselor
for more Guidance on picking the right Career for you!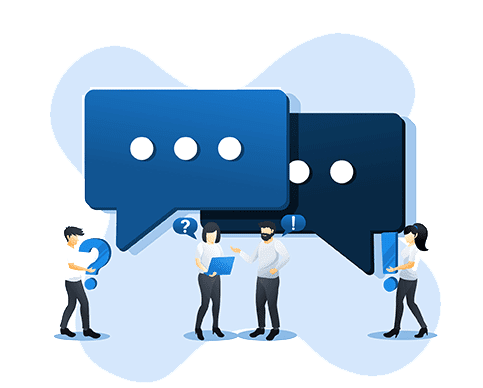 Ethical Hacking Course in Madurai Frequently Asked Question (FAQ)
Additional Information
Ethical hacking refers to the ethical and legal use of hacking tactics to pinpoint any system or network's vulnerabilities and weaknesses, intending to enhance its security. It involves conducting tests, scans, and simulations to evaluate the security posture of an organisation's systems and networks. Ethical hackers work to Ethical hackers are professionals who use their knowledge and expertise to identify vulnerabilities and weaknesses in computer systems, networks, and applications. FITA Academy provides the Best Ethical Hacking Training Institute in Maduraithat provides practical training using modern tools and techniques to become certified ethical hackers.
Benefits of Ethical Hacking
Identify Vulnerabilities
Ethical hacking is critical to identify vulnerabilities in a system or network. It is essential to identify these vulnerabilities before malicious hackers can exploit them. By identifying these weaknesses, ethical hackers can provide recommendations and remediation strategies to improve the security posture of the organisation.
Protect Sensitive Information
Ethical hacking is crucial to safeguard sensitive information. Organisations store valuable and confidential information, including personal, financial, and medical data. A security breach in data can cause severe repercussions for both the company and its clients. Ethical hackers can conduct security assessments to identify potential threats and prevent data breaches.
Compliance Requirements
Ethical hacking is also essential for compliance requirements. Organisations must comply with regulatory standards and industry-specific requirements, such as the Payment Card Industry Data Security Standard (PCI-DSS). Ethical hacking can help organisations meet these compliance requirements and avoid costly penalties.
Prevention of Cyber-Attacks
Ethical hacking is critical in preventing cyber-attacks. The rise of cyber-attacks has made it essential for organisations to have robust security measures in place. Ethical hacking can help organisations identify and fix vulnerabilities before malicious hackers exploit them.
Risk Management
Ethical hacking is vital for risk management. Organisations must assess the risks and threats they face to ensure that they have the appropriate security measures in place. Ethical hacking can provide businesses with valuable insights into potential risks and vulnerabilities and help them develop effective risk management strategies.
Cost-Effective
Ethical hacking is a cost-effective approach to security. It is less expensive than responding to a data breach or cyber-attack. Ethical hacking can aid organisations in detecting possible risks and weaknesses that could be taken advantage of before they cause harm, thereby decreasing the overall expenses related to security measures.
Protect Reputation
Ethical hacking is essential to protect the reputation of the organisation. A data breach or cyber-attack can also erode customer trust. Ethical hacking can help identify and fix vulnerabilities, preventing potential damage to the organisation's reputation.
Various Job Roles and Responsibilities
Penetration Tester
A penetration tester is a cyber security expert who has the responsibility of discovering and taking advantage of weaknesses in computer networks, systems, and applications. They utilise a variety of methods and tools to imitate security breaches in an organisation's defences and suggest ways to enhance their security framework. Penetration testers need to have a deep understanding of cybersecurity, as well as excellent problem-solving and communication skills, to effectively identify and communicate security issues to the organisation's IT team.
Application Security Analyst
An application security analyst is responsible for identifying possible weaknesses in software programs. In the event of a vulnerability, they assess the hacker's expertise and may attempt to expose their identity or take advantage of another weakness. This position requires expertise in security and proficient programming skills. It is essential to have an in-depth understanding of various IT systems for all of these roles. Students are recommended to study subjects such as networking, web design, software testing, and related fields. Businesses are always seeking skilled security analysts because competent employees can reduce risk and improve profitability.
Web Security Engineer
A web security engineer is responsible for ensuring the security of websites and web applications. They identify potential vulnerabilities, implement security measures, and develop and maintain security protocols. They also conduct security assessments and collaborate with web developers to ensure that security measures are integrated into the development process. The web security engineer must have strong technical skills, expertise in web technologies, and knowledge of web security best practices.
Vulnerability Analyst
A vulnerability analyst is responsible for assessing the risks and threats to an organisation's systems and networks. They identify vulnerabilities and weaknesses in the organisation's infrastructure and provide recommendations to minimise the risks. They also monitor and analyse the organisation's security systems to ensure that they are up-to-date and effective.
Chief Information Security Officer (CISO)
A CISO is responsible for overseeing the overall security of the organisation. They develop and implement security policies and procedures, ensure compliance with regulatory standards and industry-specific requirements, and manage the organisation's security budget. They also work with other stakeholders in the organisation, such as senior management and IT, to ensure that the organisation's security posture is effective. Aspirants can acquire hands-on training at ourCCNA Course in Madurai at FITA Academy and gain CCNA certification to become recognised CISCO experts.
FITA Academy's Ethical Hacking Course in Maduraiemploys a sequential learning approach to help students understand virus code writing and reverse engineering. The course focuses on both the theoretical and practical application of the concepts and consists of several modules that emphasise important aspects of ethical hacking. The introductory module covers essential terminology, basics, information security elements, and triangle functionality.
The second module delves deeper into information security threats and attack vectors, explaining their goals, objectives, and purposes. Students will also gain extensive knowledge of various types of information security threats and the four types of attacks on a system. The third module highlights the importance of penetration testing concepts, including security audit vulnerable evaluation, blue and red teaming, and a comprehensive study of the different aspects of penetration testing.
The course includes a series of demonstrations on the significant topic of footprinting and reconnaissance. The module explicitly explains search engine techniques, web servers, and social networking sites, giving an overview of the concepts of footprinting. Overall, the course provides a comprehensive understanding of ethical hacking and its practical applications.
FITA Academy is an excellent starting point for individuals seeking to enter the hacking industry and learn about ethical hacking. Participants will learn how to utilise footprinting, penetration testing, and ethical hacking tools in real-world scenarios across different industries. Our training covers various topics, including industry-specific and certification-oriented concepts. The course not only provides practical experience in the field but also offers insights into various career paths. Through the Hacking Course in Madurai, you can acquire the comprehensive knowledge and proficiency needed to excel as a hacker. Completing the hacking course opens up various employment opportunities in the computer and technology sectors.
Read more