Course Highlights & Why Ethical Hacking Course in Salem at FITA Academy?
The aim of the Ethical Hacking Course in Salem is to master our trainees with an ethical hacking methodology that can be utilised in penetration testing or ethical hacking scenario.
The course holds the prime objective of imparting the prime issues afflicting the information security world, the process of incident management and penetration testing.
The professional trainers will endeavour to familiarise the students with numerous types of footprinting tools and countermeasures.
The Ethical Hacking Course in Salem at FITA will strive to equip our students with network scanning techniques and scanning countermeasures.
The course aims to provide in-depth knowledge and practical training of system hacking methodology, steganography, steganalysis attack and covering tracks.
The course holds the objective to familiarise the trainees with various types of Trojan, Trojan analyses,and Trojan countermeasures.
The meticulously designed course of ethical hacking will provide them the training on debugging viruses, computer worms, malware analysis procedure.
The mentors will impart them the knowledge of social engineering techniques in order to identify threats.
The course of Ethical Hacking in Salem will endeavour to familiarise our trainees with different types of web server and web application threats.
The course is planned and built in such a way to make our trainees proficient in wireless encryption, wireless hacking methodology and tools.
Read more
Upcoming Batches
| | | | |
| --- | --- | --- | --- |
| 05-06-2023 | Weekdays | Monday (Monday - Friday) | |
| 08-06-2023 | Weekdays | Thursday (Monday - Friday) | |
| 10-06-2023 | Weekend | Saturday (Saturday - Sunday) | |
| 17-06-2023 | Weekend | Saturday (Saturday - Sunday) | |

Classroom Training
Get trained by Industry Experts via Classroom Training at any of the FITA Academy branches near you
Why Wait? Jump Start your Career by taking the Ethical Hacking Training in Salem!
Instructor-Led Live Online Training
Take-up Instructor-led Live Online Training. Get the Recorded Videos of each session.
Travelling is a Constraint? Jump Start your Career by taking the Ethical Hacking Online Course!
Have Queries? Talk to our Career Counselor
for more Guidance on picking the right Career for you!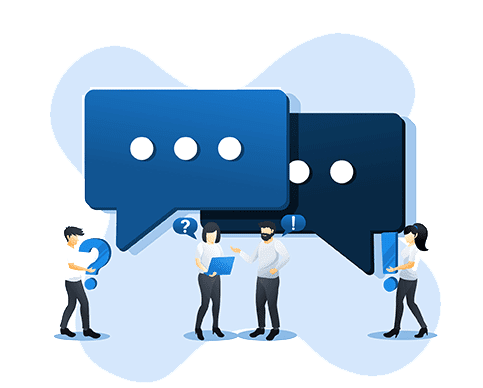 Trainer Profile
The

Ethical Hacking Course in Salem

at FITA is planned and designed by professional trainers holding experience of more than 10 years as an ethical hacker in a renowned IT industry.

Conducted over 100 seminars with student strength of over 200 on topics like ethical hacking, cloud computing and cybercrime awareness along with counselling sessions for future prospects.

Our mentors seek to render an in-depth understanding and hands-on demonstrations on methodologies used for ethical hacking.

Our professional faculty will provide comprehensive knowledge of topics like malware threats, securing web servers, network packet analysis and virus programming.

Our mentors possess expert-level subject knowledge and are completely up-to-date on practical applications.

The professional experts will render industry-oriented lab assignments, job assistance, and career-related queries.
Features
Real-Time Experts as Trainers
At FITA Academy, You will Learn from the Experts from industry who are Passionate in sharing their Knowledge with Learners. Get Personally Mentored by the Experts.
LIVE Project
Get an Opportunity to work in Real-time Projects that will give you a Deep Experience. Showcase your Project Experience & Increase your chance of getting Hired!
Certification
Get Certified by FITA Academy. Also, get Equipped to Clear Global Certifications. 72% FITA Academy Students appear for Global Certifications and 100% of them Clear it.
Affordable Fees
At FITA Academy, Course Fee is not only Affordable, but you have the option to pay it in Installments. Quality Training at an Affordable Price is our Motto.
Flexibility
At FITA Academy, you get Ultimate Flexibility. Classroom or Online Training? Early morning or Late evenings? Weekdays or Weekends? Regular Pace or Fast Track? - Pick whatever suits you the Best.
Placement Support
Tie-up & MOU with more than 1,500+ Small & Medium Companies to Support you with Opportunities to Kick-Start & Step-up your Career.
Ethical Hacking Certification Training in Salem
About Ethical Hacking Certification Training in Salem at FITA Academy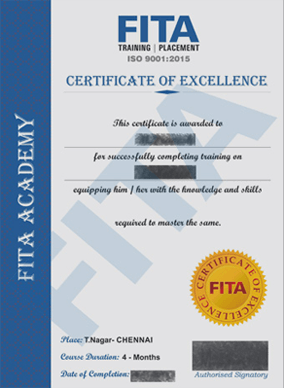 Ethical Hacking Certification Training in Salem
Ethical hackers always hold plenty of roles and responsibilities to deal with. A hacker not only performs the duty of protecting a set of data and a network of organisations but also in charge of implementing preventive measures to restrain from any security breach. Due to the high demand for ethical hackers, it does possess a great career scope. The ethical hacker course in Salem at FITA Academy will assist our trainees to learn the elementary and crucial concepts of ethical hacking. The program always gets updated and modified as per the demand of the contemporary IT sector. It has been planned and designed by professional trainers who have gained ample experience in this field.
On successfully completing the ethical hacking certification training in Salem at FITA Academy, the trainee will be granted a certification, which will be regarded as a testimony of the in-depth knowledge and practical training acquired in the course of Ethical hacking. The attestation granted will provide the trainee with professional recognition of their skills and knowledge. Ethical hacking training in Salem at FITA Academy detains ample value in the market as the demand of ethical hackers has increased. Moreover, the addition of this certification in your resume will tremendously enhance the prospect of your career. The course is renowned for its rigorous and holistic training with the updated curriculum and usage of technology. On the thorough study of this course will improvise the capabilities as well as the instinctive skills of the trainees.
The remuneration of a fresher in the field of ethical hacking ranges from Rs. 4,30,000 per annum to Rs. 6,30,000 per annum. With the procurement of extensive experience and proficiency in this field, the remuneration can extend up to Rs. 8,00,000 per annum. The experts of Ethical hacking certification training in Salem at FITA Academy have meticulously designed and structured the training sessions and certification with the aim of equipping our trainees with in-depth knowledge and industry-based skills, enabling them to excel in the IT industry.
Have Queries? Talk to our Career Counselor
for more Guidance on picking the right Career for you!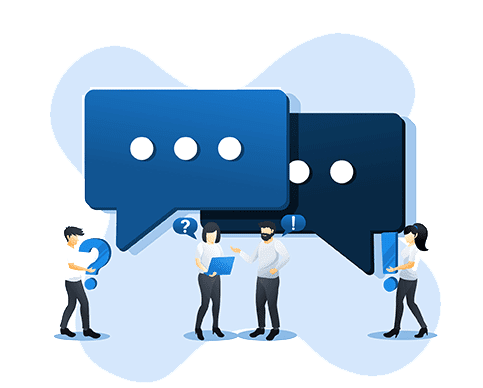 Job Opportunities After Completing Ethical Hacking Course in Salem
As per the recent trends, Ethical Hacking is gaining massive importance amidst organizations due to its necessity in data security. As the world is getting modernised similarly, there are several threats to data storage due to the tremendous evolution in technology. Thus, it is necessary for every company to be able to handle these insecurities with respect to data or else this may lead to a huge loss.
Candidates well trained in the best Ethical Hacking Institute in Salem have additional advantages towards the job offered by various leading companies. Some of the industries, which you can try after the completion of Hacking Classes in Salem, are listed below: Hotels, Financial, Retail chains, Bank, Service providers, and Government agencies. Few Government agencies like the military, defence, detective, and forensic also employ Ethical Hackers as security is becoming a major concern in both the physical environment and online threats as well.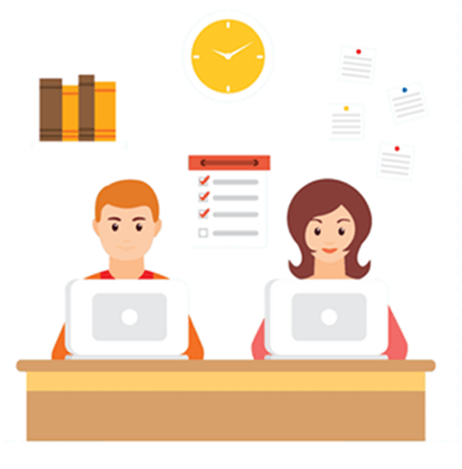 Thus, being a knowledgeable person in this sector will definitely be a boon in this era. Ethical Hacking Training in Salem is gaining its importance due to its wide utility in the industry. Besides that, various service-providing organisations like airlines and hotels are also recruiting certified ethical hackers to protect their confidential data.
Get ethical hacking certification training in Salem at FITA Academy from experienced professional trainers possessing real-time cases and approaches, which will help you to develop a system that can fight and protect against all toxic cyber attacks. Moreover, the experts will equip our trainees with the skill of detecting an error due to the weak and inadequate structure of the system network. With extensive experience and improvised skills, the job positions and responsibilities will increase, creating a fruitful career path for our trainees.
Read more
K
Kani

The Ethical Hacking Course in Salem at FITA Academy is the best platform if one wants to attain proficiency in the field of cyber security and practice various industry-based tools. The faculty is extremely supportive and professional.
T
Thenmozhi

The training module is well-structured and updated. The professional trainers helped me to understand the crucial concept of real-time security information. I would highly recommend this course to my acquaintances.
M
Murugavel

The professional experts chain together the important topics very comprehensively. It familiarises you with the nuances of the different concepts, and helps you to stay ahead of your competitors.
M
Muthu

FITA Academy is the best hacking course in Salem in my opinion, especially with the kind of industry exposure it provides along with the extensive practical training and assignments to ensure that we are fully acclimatized to the work environment of the ethical hacking industry. I would highly recommend this course
M
Meenakshi

I attended FITA Academy hacking course in Salem as a working professional looking to further refine and hone my skills in the assessment and tracking of security footprint and system especially from the threat of injection attacks. I am happy with the course module and the training methods.
Have Queries? Talk to our Career Counselor
for more Guidance on picking the right Career for you!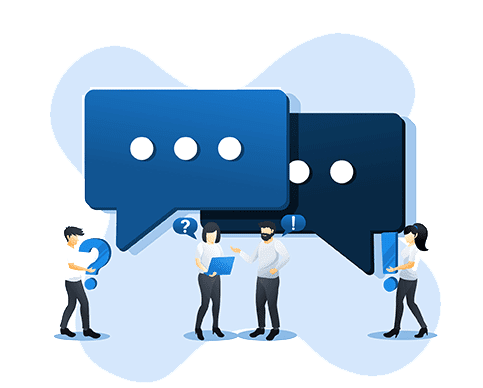 Ethical Hacking Course in Salem Frequently Asked Question (FAQ)
Additional Information
Various Business organizations and Government agencies are in the constant need of Ethical Hackers. They need the Ethical Hackers to combat the emerging threat in IT security and privacy. Gradually, many Business organizations and Government agencies have begun to understand that the need for Ethical Hackers as they can not protect their data on just locking the doors.
The dawn of malicious attack and breaching of system security is rising significantly. Also, Malware, Viruses, New worms, and Ransomware are increasing day by day. Thus, creating the demand for the Ethical Hacking services for protecting the networks of government agencies, businesses, defense, and organization.
Eligibility and Pre-requisites for taking Ethical Hacking Course
Eligibility Criteria
This course can be opted by anyone who prefers to begin their career in Ethical Hacking.
Pre-requisites
There are no such requirements to learn the Ethical Hacking Course. Besides, if one has basic knowledge of IP/TCP is beneficial.
What you will know by the end of Ethical Hacking Training in Salem at FITA Academy?
Learning various types of Ethical Hacking and Ethical Hackers in various domains.
Hacking Secure system using social engineering and client-side.
Understanding of the Linux basics.
Able to perform network hacking.
Capable of doing penetration testing.
Analyzing the malware
Collection of sensitive information from the websites.
Exploiting, Discovering and Fixing the code execution vulnerabilities.
Able to secure the system from all the attacks that are shown.
Identifying open ports, vulnerabilities, and installed services on the computer system.
Stages of Ethical Hacking
Ethical Hacking has 5 distinct phases. Below mentioned phases are the five phases of the Ethical Hacking practice but it is no hard and fast rule that has to be followed strictly. Besides they are just the guidelines that are to be followed.
Planning and Reconnaissance
Scanning
Gaining Access
Maintaining Access
Analysis
Planning and Reconnaissance: The initial step of Ethical Hacking is to illustrate the goals and scope of the test and the testing methods that are going to be followed. It should report the understanding of the potential vulnerabilities and know how the targets are going to work. The footprints that are over web services, network engines, DNS, social network sites, search engines, networks, and email using the footprint tools.
Scanning: The second stage is scanning. They are performed to understand how the target reacts to multiple intrusions. They react in two different ways and they are, when the application code is static and functioning. The latter method is the most familiar and practical method of understanding the performance of the application. Hackers use Nexpose, Nessus, and NMAP in this process.
Access Gain: The web applications are attacked using SQL injection in this stage. The scanning process is exploited using different methods. The hackers are capable of entering the targeted system without raising alarms. The tool that is used in this stage is called Metasploit.
Maintaining Access: Vulnerability is used as a constant presence for a longer period of time in the infected system. It stays there to steal sensitive information and spread the network quickly for gaining access to the server.
Analysis process: The last stage of penetration testing is collating the results obtained. By commenting and analyzing the vulnerabilities that are exploited for accessing the data. Ethical Hacking Training In Salem at FITA Academy provides the complete training of the Ethical Hacking process from the beginning to the advanced level under the guidance of trained tutors.
Types of Hacking
Hacking can be classified into five types mainly and they are,
Website Hacking
Network Hacking
Email Hacking
Password Hacking
Computer Hacking
Network Hacking
It means collecting the information about the network with the help of tools like NS lookup, Telnet, Ping, Netstat and Tracert. They are performed purposefully to exploit the network system and block their operation.
Email Hacking
It indicates that obtaining unauthorized access for an Email account and using them without the knowledge of its owner. It is done to send third-party threats, spam links, and other harmful activities.
Password Hacking
This is the method of recovering secret passwords from the data that is stored on the computer system.
Computer Hacking
It is the method of stealing the computer password and ID by using the hacking methods. It also means getting unauthorized access to the computer system. Ethical Hacking Training in Salem at FITA Academy trains the students efficiently with all the types of Hacking and they explain the concepts of hacking clearly to the students.
Read more