Course Highlights & Why Data Science Course in Trichy at FITA Academy?
FITA Academy provides advanced training in data analysis by equipping students with comprehensive knowledge of data acquisition, cleaning, and transformation techniques.
Our Data Science Classes in Trichy offer hands-on training on data management, analysis techniques, and quality evaluation.
We integrate modern techniques and tools that enable students to execute appropriate data solutions.
Our course covers both technical and non-technical industry standards and offers in-depth knowledge of computing theory, languages, and algorithms.
Students learn how to analyse and understand data by using appropriate approaches to create and evaluate data-based models.
FITA Academy aims to develop students' programming skills to apply data science concepts and methodologies to real-world issues.
Our Data Science Course in Trichy offers versatile and interactive training sessions that prioritise the needs of students.
Students can choose a flexible class schedule that suits their convenience, including weekend, weekday, fast-track, and online classes from the comfort of their homes.
We provide 100% placement assistance to our students, with partnerships with over 1,500+ local and national organisations.
Read more
Upcoming Batches
| | | | |
| --- | --- | --- | --- |
| 23-09-2023 | Weekend | Saturday (Saturday - Sunday) | |
| 25-09-2023 | Weekdays | Monday (Monday - Friday) | |
| 28-09-2023 | Weekdays | Thursday (Monday - Friday) | |
| 30-09-2023 | Weekend | Saturday (Saturday - Sunday) | |

Classroom Training
Get trained by Industry Experts via Classroom Training at any of the FITA Academy branches near you
Why Wait? Jump Start your Career by taking the Data Science Training in Trichy!
Instructor-Led Live Online Training
Take-up Instructor-led Live Online Training. Get the Recorded Videos of each session.
Travelling is a Constraint? Jump Start your Career by taking the Data Science Online Course!
Have Queries? Talk to our Career Counselor
for more Guidance on picking the right Career for you!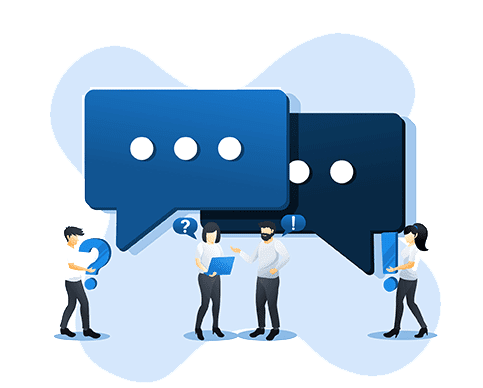 Trainer Profile
FITA Academy trainers hold more than 8+ years of industry experience, and they impart their expertise in creating an extensive training program.
They prioritise helping learners of all skill levels comprehend concepts and apply them in practical situations.
Our trainers incorporate the latest data science approaches, technologies, and certifications into the course modules.
They offer an advanced Data Science Course in Trichy by introducing real-world projects and case studies to provide a comprehensive learning experience.
Students receive hands-on training in R and Python with the guidance of expert trainers.
Our mentors provide constructive feedback to enable students to advance professionally.
Additionally, our proficient trainers give each student personalised guidance and help in developing strong resumes.
Features
Real-Time Experts as Trainers
At FITA Academy, You will Learn from the Experts from industry who are Passionate in sharing their Knowledge with Learners. Get Personally Mentored by the Experts.
LIVE Project
Get an Opportunity to work in Real-time Projects that will give you a Deep Experience. Showcase your Project Experience & Increase your chance of getting Hired!
Certification
Get Certified by FITA Academy. Also, get Equipped to Clear Global Certifications. 72% FITA Academy Students appear for Global Certifications and 100% of them Clear it.
Affordable Fees
At FITA Academy, Course Fee is not only Affordable, but you have the option to pay it in Installments. Quality Training at an Affordable Price is our Motto.
Flexibility
At FITA Academy, you get Ultimate Flexibility. Classroom or Online Training? Early morning or Late evenings? Weekdays or Weekends? Regular Pace or Fast Track? - Pick whatever suits you the Best.
Placement Support
Tie-up & MOU with more than 1,500+ Small & Medium Companies to Support you with Opportunities to Kick-Start & Step-up your Career.
Data Science Certification Training in Trichy
About Data Science Certification Training in Trichy at FITA Academy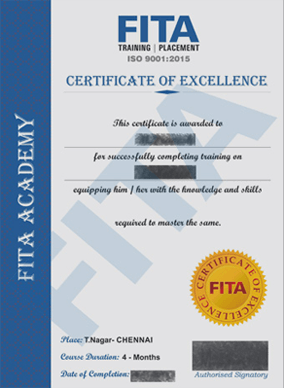 Data Science Certification Training in Trichy
Professionals who aim to progress in their data science careers may find it crucial to obtain a data science certification. Our Data Science Course in Trichy offers an organised program that imparts important concepts, methods, and instruments used in data science and acknowledges individuals' proficiency and capability. Having a data science certification can improve one's job prospects and employability, as employers often prefer certified data scientists who possess a high level of expertise and knowledge. Moreover, it can expand one's earning potential and provide prospects for career growth.
After completing our program, the candidate will receive a certificate that verifies their newly acquired skills and knowledge gained throughout the expected enrollment period. This certificate acts as proof that the individual has fulfilled all the necessary tasks and projects to become a proficient data science expert. In addition, our trainers encourage students to obtain international certifications to distinguish themselves from other candidates.
Getting certified in data science will keep individuals updated with modern trends and technologies in the field and offer them a competitive advantage in a highly competitive job market, especially as the demand for data science professionals keeps increasing. Additionally, certification shows that they are dedicated to being professional and constantly improving, which can enhance their reputation in the industry. Our Data Science Certification in Trichy at FITA Academy offers a structured learning approach that can help individuals improve their knowledge and skills in areas where they may be lacking.
Have Queries? Talk to our Career Counselor
for more Guidance on picking the right Career for you!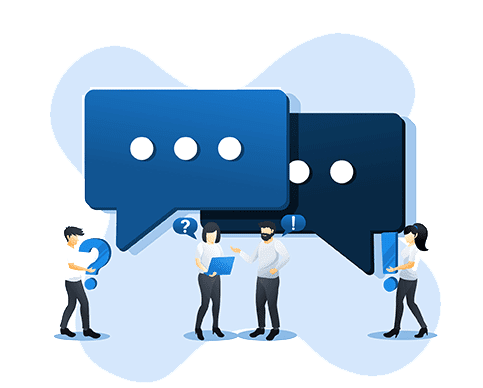 Job Opportunities After Completing Data Science Course in Trichy
Data science is rapidly expanding and involves analysing and interpreting large volumes of data to uncover valuable insights and solutions. The demand for data science professionals is projected to grow significantly in the upcoming years as more and more companies realise the significance of making decisions based on data. A variety of job opportunities are available for data science professionals, including roles such as data scientists, data analysts, business analysts, machine learning engineers, and many more.
India is witnessing a significant rise in the demand for data science and its associated job positions. This has led to a need for creating new and innovative ways to use data. Several multinational corporations like IBM, Amazon, Splunk, Accenture, Walmart, and Wipro recruit data scientists for their specialised knowledge. FITA Academy offers job placement assistance to graduates of their Data Science Certification in Trichy to ensure a successful career.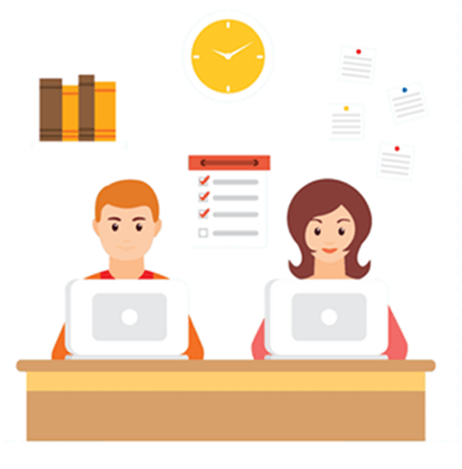 The certification provided by FITA Academy assists individuals who aspire to work in the field of data science, as well as those who are already professionals in the field, to obtain employment in several industries, including healthcare, finance, e-commerce, marketing, telecommunications, and others.
The amount of money that data science professionals earn is determined by several factors, including their abilities, knowledge, work experience, position, and work location. In India, those who are new to data science typically receive an annual salary of INR 6 – 8 lakhs, whereas those at the middle and senior levels can earn up to INR 25 – 30 lakhs per year. On the other hand, entry-level data science experts in the USA earn an average of $80k – $100k per year, while those at the middle and senior levels can earn up to $150k – $200k annually. FITA Academy trains students for these diverse job roles and provides them with the essential abilities to excel in the field of data science.
Read more
M
Mayuri Jain

The training I received from Data Science Training in Trichy exceeded my expectations. The trainers were highly knowledgeable in data science and generously shared their expertise, which helped me easily understand difficult topics. Additionally, their placement support enabled me to attend multiple interviews. I highly recommend FITA Academy for a successful career.
P
Prithvi V

Enrolling on the Data Science Course Trichy has made a great impact on my career life. My trainers were compassionate and offered comprehensive teachings on all aspects and functions of data science. Their emphasis on practical learning made it simple for me to grasp all the principles, despite my lack of technical knowledge. Following my certification from this program, I secured a job as a data scientist in a multinational company.
V
Vijayalakshmi

I received my certification from the Data Science Training Institute in Trichy, where my trainers provided me with a personalised schedule that allowed me to learn at my own pace. I found it easy to approach my trainers, who were very accommodating. I strongly recommend FITA Academy to anyone seeking a supportive environment that fosters creativity.
H
Hariram

I joined the Data Science Course in Trichy at FITA Academy for my certification. Their teaching techniques were easy to understand and practical to implement. With my certification in hand, I was able to secure a promotion to team lead. I am grateful to the trainers and staff at FITA Academy for their support and motivation.
S
Santhosh Anandh

During my time at FITA Academy, I had the opportunity to collaborate on multiple projects with the guidance of my trainers. My trainers were kind and always ready to answer any queries. Their data science training helped me become proficient in using various tools and modern techniques used in data science. I aspire to employ the skills I've acquired to advance my career.
Have Queries? Talk to our Career Counselor
for more Guidance on picking the right Career for you!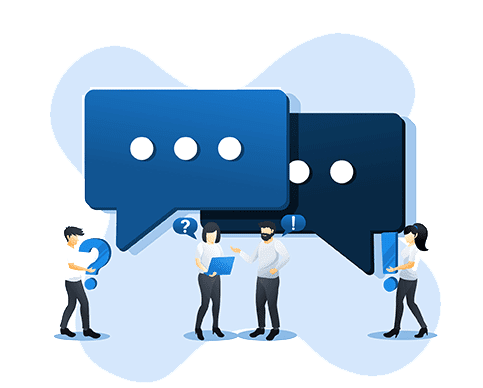 Data Science Course in Trichy Frequently Asked Question (FAQ)
Additional Information
Data science is a cross-disciplinary field that employs scientific and computational methods to extract insights and comprehension from data. It integrates several domains, including statistics, mathematics, computer science, and specialised knowledge, to examine and explain complicated datasets. The activities involved in data science include data collection, scrubbing, analysis, visualisation, and interpretation. The primary objective of data science is to transform unprocessed data into useful information that can aid decision-making and address real-world issues. FITA Academy delivers comprehensive Data Science Training in Trichy, including practical experience in diverse data science projects, to provide a comprehensive learning experience.
Objectives of Data Science Course in Trichy
Gain a foundational comprehension of the technological principles and procedures of data science.
Comprehend the nature of a dataset and conduct an analysis of its contents.
Familiarise yourself with data exploration utilising the R programming language.
Illustrate the integration of significant datasets into your code.
Enhance the readability and comprehensibility of data using data modification techniques.
Exercise data visualisation by presenting data in charts, graphs, and other visual aids to gain insights into trends.
Implement this functionality using R or Python conditions.
Provide a brief explanation of the relationship between statistics and data science.
Apply regression or machine learning in data analysis models.
Perform text and image analysis using natural language processing and computer vision.
Components of Data Science
Data Collection
Data collection is the procedure that involves gathering data from various sources. Data can come from structured sources like databases, spreadsheets, and APIs or unstructured sources like social media, text documents, and images. Data collection also involves identifying the relevant data for a particular problem or question and ensuring the data is accurate, complete, and representative of the studied population. The methods used for data collection may vary depending on the data collection type. Some common data collection methods include surveys, experiments, observations, and interviews.
Data Preparation
Data preparation involves cleaning, transforming, and adequately organising data for analysis. Raw data often contains errors, duplicates, and missing values that can negatively impact the accuracy and reliability of the analysis. Data preparation involves filling in missing values, removing these errors and transforming the data into a suitable format for analysis. Data preparation can be a time-consuming and challenging process, but it is critical to the success of data analysis. Some standard data preparation techniques include cleaning, transformation, and integration.
Data Analysis
Data analysis is the method of using statistical and machine-learning techniques to extract insights and knowledge from data. Data analysis involves developing models and algorithms to make predictions, identify patterns, and test hypotheses. Various techniques are used for data analysis, including descriptive statistics, inferential statistics, regression analysis, clustering, and classification. Data analysis helps to identify trends and patterns in data that can be used to improve decision-making. It also helps to identify areas where data can be improved and new data can be collected.
Data Visualisation
Data visualisation is the process of presenting data in a graphical or visual format. Data visualisation helps to communicate complex data in a more accessible and understandable way. It also helps to identify patterns that may be difficult to identify through raw data alone. Data visualisation can take various forms, including charts, graphs, maps, and dashboards. The choice of visualisation technique depends on the type of data being presented and the audience it is being presented to.
With FITA Academy's Data Science Certification in Trichy, you can become a globally certified professional and gain a competitive advantage in your career.
Various Job Roles and Responsibilities
Data Analyst
A data analyst is responsible for gathering, managing, and conducting statistical evaluations on large datasets. They help businesses make data-driven decisions by identifying trends, patterns, and insights from data. Data analysts use tools like Excel, SQL, and R or Python to work with data. They often collaborate with other teams, like marketing, sales, and product, to identify business opportunities and optimise operations.
Data Scientist
Data scientists employ advanced statistical methods and machine learning algorithms to develop predictive models, uncover insights and trends, and solve complex business problems. They work on a range of projects, from developing recommender systems for e-commerce websites to building fraud detection models for banks. Data scientists should be well-versed in mathematics, statistics, computer science and coding languages like Python and R and have experience working with large datasets.
Machine Learning Engineer
Machine learning engineers create and deploy machine learning models to solve complex business problems. They are responsible for designing, developing, and optimising machine learning models and ensuring they can scale to handle large datasets. They also collaborate with data scientists and software engineers to incorporate machine learning models into production systems. Machine learning engineers should have a strong background in computer science, mathematics, and statistics. They should be proficient in computer languages like Python, Java, and C++ and have experience working with machine learning libraries like TensorFlow and PyTorch.
Business Intelligence Analyst
Business intelligence analysts help businesses make data-driven decisions by providing insights and recommendations based on data. They work with business leaders to identify important indicators for evaluating performance and produce detailed summaries and visual aids like dashboards to track and analyse these metrics. They also help businesses identify trends and patterns from data and develop strategies to optimise operations and increase revenue. They should have a strong background in data analysis, statistics, and business, be proficient in tools like SQL, Tableau, and Excel, and have experience working with large datasets.
Data Engineer
Data engineers are responsible for designing, building, and maintaining the infrastructure to support data analytics and machine learning projects. They work with data scientists and analysts to ensure data is accessible, secure, and organised. They are also responsible for developing ETL (extract, transform, load) pipelines to process and transform data. Data engineers should have a strong background in computer science and software engineering. They should be competent in coding languages like Python, Java, and Scala and have experience working with big data technologies like Kafka, Hadoop, and Spark.
The popularity of data science as a field has increased significantly in recent times, which has led to the development of numerous institutes that specialise in data science courses. FITA Academy is one such institution that offers comprehensive Data Science Training in Trichy. Data scientists provide valuable insights to help businesses make better decisions. Businesses now consider data science projects essential to improve customer experience, reduce attrition rates, and increase revenue. FITA Academy aims to create an excellent learning environment for its students to help them succeed in their chosen careers.
Our Data Science Training Institute in Trichy at FITA Academy offers students extensive knowledge of data mining, data analysis, machine learning, and predictive analysis. The program comprises theoretical training, practical activities, and certifications, providing students with a complete education. FITA Academy's experienced trainers are dedicated to helping students achieve their career objectives. The institute offers a variety of resources and hands-on training to enhance the learning experience of students who desire to pursue a career in data science.
Read more