Course Highlights & Why Cloud Computing Courses in Bangalore at FITA Academy?
FITA Academy provides certified Cloud Computing Courses in Bangalore to provide the aspirants with certified training.
Our course comes with hands-on training and experience using real-time projects and case studies surrounding cloud computing.
At the end of each module, concept-based assignments and assessments are held for extensive learning.
We offer live Instructor-led cloud computing training sessions at FITA Academy.
We offer training from scratch with each topic. Cloud Computing Training in Bangalore provides a blended course for both newcomers and seasoned professionals seeking in-depth information.
The classes are very flexible, providing weekday and weekend classes at your convenience.
Students can also opt for fast-track classes and online classes in the comfort of their homes.
Our instructors will teach the students how to maintain and develop effective cloud computing platforms.
Students at the FITA Academy are periodically evaluated by their instructors and progress throughout the course at a steady pace.
The Cloud Course in Bangalore has a placement support system with an established network of 1,500+ small and medium companies.
Read more
Upcoming Batches
| | | | |
| --- | --- | --- | --- |
| 23-09-2023 | Weekend | Saturday (Saturday - Sunday) | |
| 25-09-2023 | Weekdays | Monday (Monday - Friday) | |
| 28-09-2023 | Weekdays | Thursday (Monday - Friday) | |
| 30-09-2023 | Weekend | Saturday (Saturday - Sunday) | |

Classroom Training
Get trained by Industry Experts via Classroom Training at any of the FITA Academy branches near you
Why Wait? Jump Start your Career by taking the Cloud Computing Training in Bangalore!
Instructor-Led Live Online Training
Take-up Instructor-led Live Online Training. Get the Recorded Videos of each session.
Travelling is a Constraint? Jump Start your Career by taking the Cloud Computing Online Course!
Have Queries? Talk to our Career Counselor
for more Guidance on picking the right Career for you!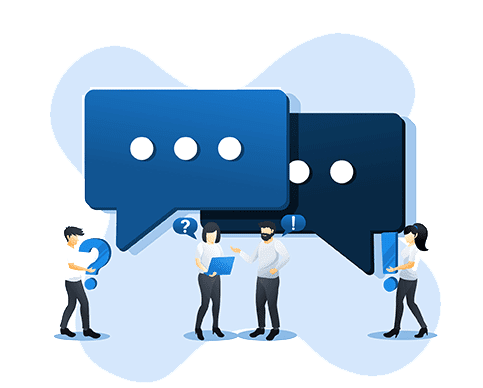 Trainer Profile
FITA Academy is a prestigious institute with 1000+ trained experts in the field of cloud computing.
Our expert trainers of Cloud Computing Training in Bangalore enhance the knowledge of the students by providing them with hands-on training using cloud computing.
Trainers at FITA upskills the knowledge of the students by providing them with in-depth training on the latest industry-relevant practices.
Our trainers are certified professionals who are based in well-known organisations with over 8+ years of experience in working with Cloud computing features and services.
To maximise interactivity, each class is set with a limited number of students, which helps in rapport building and opens doors for the students to communicate freely.
For a practical understanding of various computing methods, our trainers of Cloud Computing Courses in Bangalore adopt live projects and examples.
The trainers at FITA Academy provide blended learning to the students to provide students with a wide range of tools and techniques.
Our trainers provide further assistance in interviews and resume building.
Features
Real-Time Experts as Trainers
At FITA Academy, You will Learn from the Experts from industry who are Passionate in sharing their Knowledge with Learners. Get Personally Mentored by the Experts.
LIVE Project
Get an Opportunity to work in Real-time Projects that will give you a Deep Experience. Showcase your Project Experience & Increase your chance of getting Hired!
Certification
Get Certified by FITA Academy. Also, get Equipped to Clear Global Certifications. 72% FITA Academy Students appear for Global Certifications and 100% of them Clear it.
Affordable Fees
At FITA Academy, Course Fee is not only Affordable, but you have the option to pay it in Installments. Quality Training at an Affordable Price is our Motto.
Flexibility
At FITA Academy, you get Ultimate Flexibility. Classroom or Online Training? Early morning or Late evenings? Weekdays or Weekends? Regular Pace or Fast Track? - Pick whatever suits you the Best.
Placement Support
Tie-up & MOU with more than 1,500+ Small & Medium Companies to Support you with Opportunities to Kick-Start & Step-up your Career.
Cloud Computing Certification Training in Bangalore
About Cloud Computing Certification Training in Bangalore at FITA Academy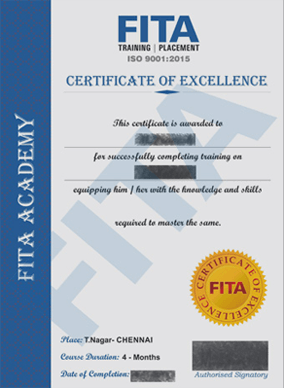 Cloud Computing Certification Training in Bangalore
Companies are looking for qualified individuals with cloud computing experience to help them set up a cloud environment within their network. This shows that there is a greater need than supply for these professionals. As a result, anyone who is not certified in cloud computing loses out on numerous new prospects. A cloud certification will show the interviewer that you have experience with and training in these cloud services. Your chances of landing the job increase if you do well in the interview and possess a credential.
A certificate in cloud computing shows that you have the knowledge and abilities to help a firm cut costs and risks. These abilities will establish you as a reliable resource and aid you in landing significant cloud-related contracts. Earning a degree sharpens your abilities and expertise, which aids in your ability to breeze through interviews. It is true that having a cloud computing certification gives you a wide range of choices and chances.
The certificate awarded at the end of the Cloud Course in Bangalore at FITA Academy is a professional credential that shows the candidate has acquired an in-depth understanding of the cloud computing platform and its uses. The certification confirms that the candidate has learned the abilities required to function as a cloud engineer and includes real-world project experience.
Have Queries? Talk to our Career Counselor
for more Guidance on picking the right Career for you!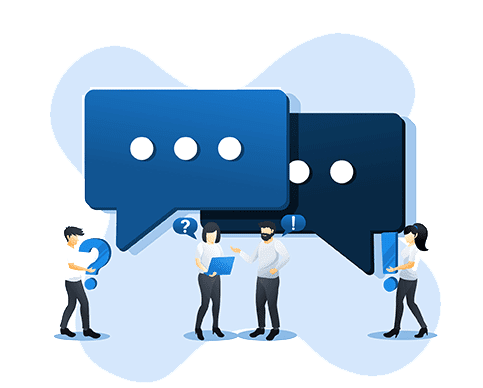 Job Opportunities After Completing Cloud Computing Courses in Bangalore
Cloud computing has experienced a 35% market growth in the past year alone. Consequently, it has become one of the most sought-after skill sets in the IT industry. FITA Academy is the Best Cloud Computing Institute in Bangalore that provides intriguing employment options in the cloud computing industry. According to studies, cloud computing is fundamentally altering the IT industry. In the next decade, the cloud sector is predicted to generate $1.6 trillion in revenue. Cloud computing will be used in the financial, IT, and telecom sectors.
Cloud computing has grown in popularity as a means for organisations to store data and operate applications online. Many business owners have already recognised the actual potential of cloud computing, and they are now providing a tonne of employment opportunities for cloud computing experts. As the need for cloud computing grows, so does the pay scale for these occupations. Professionals in cloud computing who possess strong skill sets are compensated extremely well.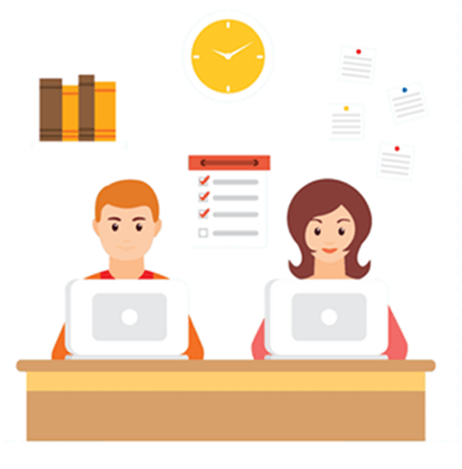 There are over 87,000+ job openings available for cloud computing related jobs in various job portals, which may vary with time. A few of these job roles include Cloud Engineer, Data Engineer, Cloud Security Analyst, Cloud Platform Administrator, Database Developer, Azure Architect, Cloud Computing Developer, Cloud Support, Cloud Designer, Cloud Automation Engineer and many more.
The average salary of a cloud specialist ranges from Rs. 5 lakhs to Rs. 7 lakhs per annum in India. On a global scale, a cloud specialist earns over 110k per annum. Although the earnings will vary with the place, location, company and experience, as a Cloud specialist, you are sure to get a good-paying job without any worries. Cloud Computing Courses in Bangalore also provide you with 100% after your course completion.
Read more
D
Devesh N

As an employee at an IT firm, there are so many good developers to give you competition today that it is necessary to stand out in the crowd with something different. So I decided to join FITA Academy for the Cloud Course in Bangalore. The trainers delivered clear explanations for every idea and held in-depth practical sessions. I have only praise for the time I spent learning at FITA Academy.
A
Aadvik Reddy

I completed my Cloud Computing Training in Bangalore at FITA Academy. I can say that it was definitely worth my time and money. The instructor was friendly and taught me using live examples. The placement team at the FITA Academy was also very supportive and wonderful to work with. With their guidance, I got placed in my dream job.
S
Shameer

I completed my Cloud Training in Bangalore here. I was able to improve my skills and move forward in my career, thanks to my trainers. The other faculties here were also very kind and accommodating of all. I had many opportunities to work on different projects under my trainer's guidance. It truly was a fruitful experience at FITA Academy.
N
Niveditha

I found the Cloud Computing Institute in Bangalore to be extremely valuable. The classes were engaging and interactive. I found the practical sessions very helpful. I was able to apply all the concepts effectively. I am grateful to my trainers, who encouraged me to keep improving. I was able to contact them at any time of need.
A
Ashok Kumar

During my training at FITA Academy, I was able to gain more than I had expected. I was able to learn many tools and techniques from the Cloud Computing Courses in Bangalore. The classes were thoroughly enjoyable. With the help of FITA Academy's placement support, I am now finally placed as Cloud Engineer in a global IT company. Thanks to my trainers, who helped me sort out my difficulties and to improve my skills.
Have Queries? Talk to our Career Counselor
for more Guidance on picking the right Career for you!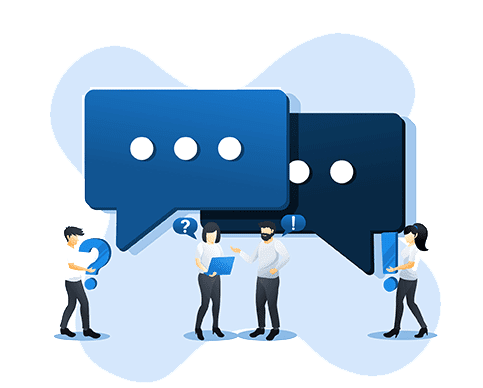 Cloud Computing Courses in Bangalore Frequently Asked Question (FAQ)
Who can benefit from joining the Cloud Computing Courses in Bangalore?

This skill is beneficial for IT professionals working or interested in job roles surrounding Programming, Engineering, System and Network Administration, Analytics, DevOps Operations, and Application Development. It is best suited for computer science enthusiasts, graduates, and undergraduates who want to advance their careers in cloud computing.

What are the topics that will be covered?

During our Cloud Computing Courses in Bangalore, the students will be equipped with comprehensive training and understanding of the following topics:

Amazon Web Services
Microsoft Azure
Google Cloud Platform
VMWare

What are the study tracts offered at FITA Academy?

We provide the best Cloud Computing Institute in Bangalore by offering a customised schedule for our students according to their needs. We provide flexible classes with both weekend and weekday classes that can. Students can opt for either offline or online classes in the comfort of their homes. They also have a choice between regular pace and fast track to balance the class timings with your schedule.

Does FITA provide placement assistance after the Cloud Course in Bangalore?

FITA Academy is pleased to report that we have partnerships with 1,500+ small, medium-sized, and multinational corporations to ensure an ideal career path for our students. Additionally, we have an active placement cell that helps all of our students find jobs. Even after the training is finished, the cell continues to assist students by instructing them in mock interviews and placements.

Where can I find more information about the Cloud Computing Institute in Bangalore?

We have an active team at FITA Academy who will respond to any of your queries during office hours. You can also contact us from the website or request a callback from our team.
Read more
Additional Information
Cloud computing is a system that uses the internet to store, manage, analyse, and access data rather than a local host or computer hard disk. The term "cloud" in this context refers to the flowchart graphic used to represent internet users. In cloud computing, data is stored on remote servers so that it may be accessed via the internet from any location. A company can significantly reduce the cost of local data storage and maintenance with the use of cloud computing.
Cloud computing is the availability of computer resources on demand, primarily computational power and data storage, without requiring active and direct user management. Using the internet to share these resources is what is referred to as cloud computing. Our Cloud Computing Courses in Bangalore provide practical learning on a range of cloud computing applications used online. By using the internet, consumers can access servers, apps, and storage.
Types of Cloud
Public clouds are run by third parties who offer cloud services to the general public over the internet with pay-as-you-go invoicing options. They provide ways to reduce the cost of IT infrastructure and develop it into a viable choice for managing peak demands on local infrastructure. Small firms can launch their operations without making significant initial investments by depending solely on public facilities for their IT requirements, making public clouds the go-to choice for these companies. Multitenancy is one of the essential properties of public clouds. A public cloud is designed to service many users, not just one particular client. A user needs a virtual computing workspace that is distinct from other users and most likely isolated.
Private clouds are shared systems that operate on a private network and give users access to computer resources that are dynamically allocated. There may be additional plans that regulate cloud usage and proportionally charge the various departments or areas of an organisation in place of the pay-as-you-go model used in private clouds. HP Data Centres, Ubuntu, Microsoft, and other companies offer private clouds. Private clouds are used to perform specific tasks, including reliable clustering, data replication, system surveillance and management, platform restoration, and other reliable services.
A hybrid cloud is a heterogeneous networking system that combines public and private cloud facilities. They are also known as heterogeneous clouds because of this. The incapacity of private deployments to scale on demand and effectively handle peak loads is a significant disadvantage. Public clouds are required here. As a result, a hybrid cloud works by integrating public and private clouds. Because it is created through a distributed system, it is less expensive than other clouds. It minimises the latency of the data transfer process while being effectively quick and inexpensive. The most crucial factor is security. Because it uses a distributed system network, hybrid clouds are completely safe and secure.
Community clouds are systems built by combining the capabilities of many clouds to cater to the unique requirements of a particular industry, community, or business sector. However, it is challenging for companies to split up their responsibilities. In a community cloud, companies that share concerns or tasks pool their infrastructure resources. A company or a third party may control the cloud. They are utilised in the media, medicine and research industries effectively.
A cloud expert is responsible for transferring data and services to the cloud. The experts in cloud computing are also in charge of the entire cloud infrastructure, from setting up environments to installing applications. The needs of any organisation are also understood by cloud professionals, who then locate an appropriate cloud provider or solution for them.
A cloud expert takes charge of resolving any issues with data storage in addition to providing advice and aiding business owners in selecting the finest provider for them. Many businesses employ cloud computing experts who may provide them with specialised advice and solutions for their big databases. Our Cloud Training in Bangalore is based on rigorous practical training based on the latest professional standards, industry expectations and requirements.
Skills Required To Be Proficient In Cloud Computing
Multi-Cloud management: Since the majority of consumers are unaware of the services provided by various types of clouds, they would anticipate that every cloud provider will give a wide range of cloud services. Having some expertise in managing multi-cloud settings is beneficial.
DevOps: Candidates that are familiar with Jenkins, Maven, and other DevOps tools will benefit. Expertise in programming languages like C, C++, or Java is a benefit as well.
Data Integration:Data gathered from various platforms, providers, and data centres are used by organisations. To obtain insightful information, it is essential to integrate this data. For cloud architects, having data integration abilities is very crucial.
Automation: For cloud settings, especially those enabled in DevOps, it is essential to be skilled in cloud infrastructure automation technologies.
Analytics: It's crucial to have the ability to examine and generate insights from a lot of data. A competent cloud expert will be able to monitor application performance across various cloud environments, analyse the usage and expenditure of cloud resources, and turn data into actionable insights.
Linux: Currently, one-fourth of all servers in the world power Linux-based cloud infrastructure. Therefore, individuals with Linux expertise are in high demand.
Different Job Roles Of A Cloud Specialist
They are IT experts having the abilities and experience to guarantee that a company's cloud systems are current, operate efficiently with little downtime, and satisfy the operational requirements of the company. A cloud architect's duties include creating and deploying cloud solutions to address the organisation's technical and non-technical needs. To build and support cloud computing solutions in a company, a qualified cloud architect must have outstanding knowledge of networking, data storage, and safety measures. An organisation's networking and cloud computing platforms are developed and maintained by a variety of specialists, including IT technicians, by a cloud architect. Enrol on Cloud Course in Bangalore to obtain hands-on training on how to apply cloud solutions.
The Azure Cloud Architect is a domain specialist who works directly with clients and who combines a broad technical skill set with in-depth knowledge of the industry and business expertise to assist in the development of technical solutions that are optimised for our customer's business strategies around digital transformation, efficiency, and cloud deployment. In this position, duties include providing guidance to stakeholders and converting business needs into designs for safe, scalable, and dependable Azure solutions. An Azure solutions architect collaborates with programmers, managers, and other roles in charge of putting Azure solutions into action.
Cloud Engineers are IT specialists who are in charge of designing and managing their organisation's cloud platform. They may play more specialised tasks like developing programmes to use cutting-edge platform technology or designing solutions. A cloud engineer is responsible for a variety of tasks, including evaluating the cloud infrastructure of a company and keeping track of its capacity and scalability capability. In order to ensure that they can comprehend and implement code as necessary, a skilled cloud engineer must have great general programming skills. They must also possess strong leadership qualities because they work with a group of IT specialists to build and maintain the infrastructure of the company. Our Cloud Training in Bangalore provides all the latest resources to ensure a prosperous career as a Cloud engineer.
An AWS developer is in charge of configuring, maintaining, and developing web applications in a cloud platform. AWS developers are required to comprehend the foundational AWS services and use best practices for scalability and security. An AWS engineer possesses a thorough knowledge of cloud security tools. They have the knowledge of creating or sustaining cloud-based apps. A profession in AWS development is one that has a lot of potential. Understanding of the fundamental AWS architecture best practices, such as the AWS Shared Responsibility Model, software lifecycle management, the usage of containers in the design process, and the use of key AWS services. In order to become an AWS Developer, you'll need some hands-on experience working with AWS services. AWS Course in Bangalore is perfect for those who want to learn about the cloud computing platform and how to use it to their advantage.
Developers are experts who create and design effective websites, programmes, applications, and other works from scratch or with the aid of templates and pre-existing materials. A skilled cloud developer creates software and computer programmes. The same software and tools that other IT developers use to produce these can also be used by cloud experts. However, these experts access their resources through a cloud-based platform. The primary duties of these experts are setting up and managing the cloud platform of their companies. Designing, developing, analysing, and maintaining the companies' cloud systems is their primary duty.
DevOps engineers play a major role when it comes to DevOps operations. The DevOps process demands regular programme development, testing, and software version updates. DevOps engineers are expected to be knowledgeable about the basics of programming languages. Together with the members of the development team, they will take on coding and programming to connect the codes. Join the DevOps Training in Bangalore to learn more about the career prospects surrounding this role.
At FITA Academy, we adopt all the relevant topics for certification and industry-specific training. The concepts in this course are inclusive of all the learning paths for role-based credentials. With module-wise assignments and assessments, live projects, and hands-on practical sessions, you will gain Cloud computing proficiency in no time.
Cloud Computing Courses in Bangalore at FITA Academy have a success rate of 100% for students passing certification exams to date. This course can be taken up by IT professionals or students from any background or domain to make the best use of knowledge. The trainers at FITA Academy will mould you into the finest cloud computing professionals to kick off your professional career.
Read more