Course Highlights & Why Cloud Computing Training in Pondicherry at FITA Academy?
Industry experts curate courseware to provide a comprehensive understanding of cloud architecture, services, hosting, and deployment.
The course provides an in-depth exploration of major cloud platforms like AWS, Azure, and Google Cloud.
Trainers are experienced professionals who can offer updated insights and guidance.
Provides an interactive learning environment where learners can discuss and collaborate and develop job-ready skills aligned with industry demands.
You will get career support services such as resume building and interview preparation.
The Cloud Computing Training in Pondicherry course is offered in classroom, online, and hybrid formats at Flexible hours.
Professional cloud computing training at an affordable cost with certification upon successful completion of the course.
FITA Academy students are regularly assessed by their instructors to ensure that they are making consistent progress throughout the course.
Read more
Upcoming Batches
| | | | |
| --- | --- | --- | --- |
| 23-09-2023 | Weekend | Saturday (Saturday - Sunday) | |
| 25-09-2023 | Weekdays | Monday (Monday - Friday) | |
| 28-09-2023 | Weekdays | Thursday (Monday - Friday) | |
| 30-09-2023 | Weekend | Saturday (Saturday - Sunday) | |

Classroom Training
Get trained by Industry Experts via Classroom Training at any of the FITA Academy branches near you
Why Wait? Jump Start your Career by taking the Cloud Computing Training in Pondicherry!
Instructor-Led Live Online Training
Take-up Instructor-led Live Online Training. Get the Recorded Videos of each session.
Travelling is a Constraint? Jump Start your Career by taking the Cloud Computing Online Course!
Have Queries? Talk to our Career Counselor
for more Guidance on picking the right Career for you!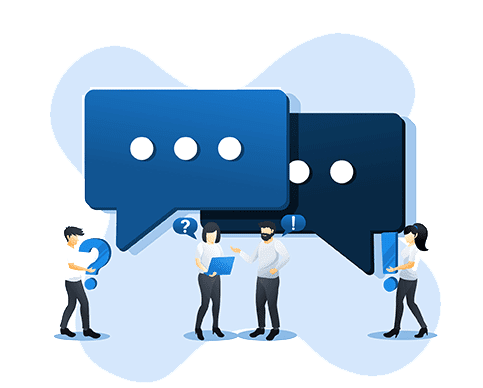 Trainer Profile
FITA Academy's cloud computing training experts are experienced professionals with at least 12 years of industry experience.
FITA Academy's Cloud Computing Instructors equip students with industry-relevant skills through their extensive experience and expertise in the field.
Trainers are experts in the field and provide hands-on training on the latest cloud computing platforms.
Our Trainers are real-time professionals who upskill students with industry-relevant practices.
Trainers provide individual attention to each student and ensure that they receive in-depth training with complete hands-on practices.
Cloud Computing Trainers assist students in building their resumes and boost their confidence by providing valuable insights into interview questions and mock interview sessions.
Features
Real-Time Experts as Trainers
At FITA Academy, You will Learn from the Experts from industry who are Passionate in sharing their Knowledge with Learners. Get Personally Mentored by the Experts.
LIVE Project
Get an Opportunity to work in Real-time Projects that will give you a Deep Experience. Showcase your Project Experience & Increase your chance of getting Hired!
Certification
Get Certified by FITA Academy. Also, get Equipped to Clear Global Certifications. 72% FITA Academy Students appear for Global Certifications and 100% of them Clear it.
Affordable Fees
At FITA Academy, Course Fee is not only Affordable, but you have the option to pay it in Installments. Quality Training at an Affordable Price is our Motto.
Flexibility
At FITA Academy, you get Ultimate Flexibility. Classroom or Online Training? Early morning or Late evenings? Weekdays or Weekends? Regular Pace or Fast Track? - Pick whatever suits you the Best.
Placement Support
Tie-up & MOU with more than 1,500+ Small & Medium Companies to Support you with Opportunities to Kick-Start & Step-up your Career.
Cloud Computing Certification Training in Pondicherry
About Cloud Computing Certification Training in Pondicherry at FITA Academy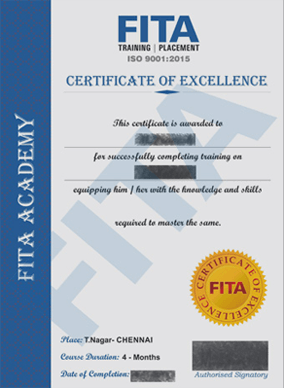 Cloud Computing Certification Course in Pondicherry
The Cloud Computing Certification In Pondicherry is a comprehensive and industry-relevant program that provides individuals with the essential skills and knowledge. The course covers many topics, including cloud computing concepts, platforms, and tools, and it also offers hands-on training in virtual servers, managing storage, configuring networks, and deploying applications in cloud environments. The course also covers cloud security, data management, scalability, and cost optimization strategies. By the end of the course, learners will be proficient in managing, implementing, and managing cloud solutions, making them highly valuable assets to businesses looking to embrace cloud technology.
This training is conducted in a lab environment where learners can gain practical experience working with cloud technologies. At FITA Academy Experienced instructors with industry insights guide learners through real-world case studies and projects, enabling them to apply theoretical knowledge to practical scenarios.
Have Queries? Talk to our Career Counselor
for more Guidance on picking the right Career for you!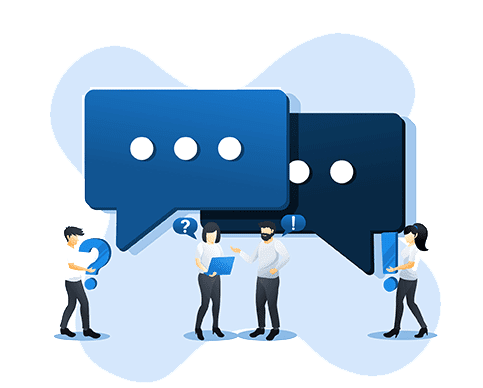 Job Opportunities After Completing Cloud Computing Courses in Pondicherry
A Cloud Computing course in Pondicherry can open up many promising job opportunities in the rapidly evolving technology landscape. Graduates can pursue roles such as Cloud Engineer, Cloud Solutions Architect, DevOps Engineer, and Cloud Security Analyst. The demand for skilled cloud professionals is high, and salaries are competitive. By staying updated on industry trends, acquiring relevant certifications, and networking within the field, individuals can enhance their prospects and embark on a successful career path in cloud computing.
Other cloud computing career paths include cloud consultant, cloud administrator, cloud data engineer, cloud developer, and cloud sales and marketing. These roles offer excellent job prospects and competitive salaries.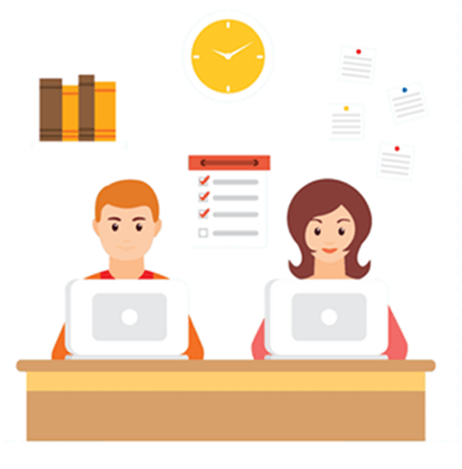 In addition to the traditional cloud computing career paths, graduates could also consider opportunities as cloud trainers or educators. These roles allow individuals to share their expertise with others and help to develop the next generation of cloud professionals. The evolving nature of technology ensures a dynamic job market, with new possibilities continually emerging. To gain more in-depth knowledge about Best Institute For Cloud Computing In Pondicherry.
S
Suresh

I joined Cloud Computing Course at FITA Academy, where I learned all the concepts from basics to advanced level. My trainer explained all the concepts with real-time examples. Thanks to FITA Academy for this well-structured course.
U
Uma Maheshwari

I am currently working as a Cloud Developer at HCL. I completed my Cloud Computing Course at FITA Academy, where I gained both theoretical and practical knowledge. I highly recommend the FITA Academy Cloud Computing Course to anyone learning the latest technologies.
M
Mayuri

When Joining, I dont have any idea about Cloud Computing. My trainers help me learn all the concepts practically, which help me get a Job in Cloud Computing Field. I greatly recommend this course to anyone willing to start their career in Cloud Computing Field.
J
Jenifer

I was looking for a cloud computing course that would help me advance my career, and where I found it at FITA Academy. The course was very practical, and I learned more about cloud computing technologies in the real world. I would highly recommend the FITA Academy Cloud Computing Course to anyone looking to advance their career in cloud computing.
Have Queries? Talk to our Career Counselor
for more Guidance on picking the right Career for you!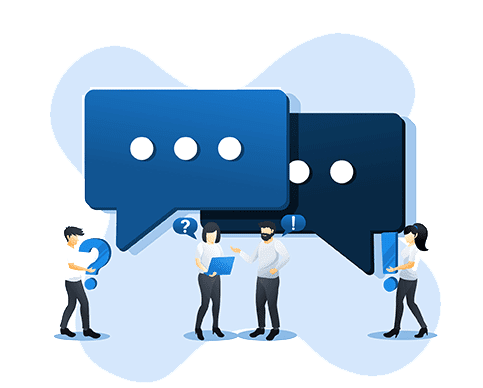 Cloud Computing Courses in Pondicherry Frequently Asked Question (FAQ)
Additional Information
Cloud Computing Courses In Pondicherry has evolved to leverage technology to drive innovation, efficiency, and scalability across industries. Still, additional dimensions contribute to the transformative impact of this technology.
Deployment Models
Cloud computing offers various deployment options that meet businesses' various needs. Public clouds provide shared resources accessible to the public, offering cost-effective scalability. Private clouds, on the other hand, offer dedicated resources for a single organization, providing heightened control and security. Hybrid clouds combine public and private elements, allowing data and application portability. The emergence of multi-cloud strategies involves utilizing services from multiple cloud providers, mitigating vendor lock-in and enhancing flexibility.
Cost Flexibility
Cloud Computing Courses In Pondicherry teach you the pay-as-you-go model, which means that organisations only pay for the resources they use. This cost-efficient approach allows businesses to scale their operations dynamically, upscaling during periods of high demand and downscaling during lulls. This can significantly impact operational costs and overall efficiency.
Serverless Computing
Serverless architecture is an application development that allows developers to focus solely on writing code without concerning themselves with server provisioning, scaling, or management. Cloud providers handle these aspects, freeing developers to focus on innovation, rapid application deployment, and enhanced resource allocation.
Edge Computing
Edge computing is a significant component of real-time data processing. It involves processing data closer to its source, reducing latency and enabling faster response times. Edge computing, such as IoT devices, is particularly valuable for immediate data analysis and decision-making applications.
Security Measures
Cloud security is a complex and growing field. It encompasses a range of measures, including encryption, access controls, identity management, and vulnerability assessments. Robust security practices are essential to safeguarding sensitive data, maintaining privacy, and mitigating risks associated with data breaches. Cloud Training In Pondicherry provides you with more in-depth information about Security Measures.
Vendor Lock-In
Cloud computing offers immense flexibility, but vendor lock-in remains a potential challenge. Due to data and application dependencies, organisations heavily reliant on specific cloud services may need help transitioning to other providers. Choosing standards-based technologies and embracing open-source solutions can help to mitigate this risk.
Cloud-Native Applications
Cloud-native applications are designed to take full benefit of the capabilities of cloud environments. They leverage microservices architecture and containerization to achieve enhanced scalability, resilience, and agility. This allows organizations to rapidly adapt to changing business needs.
Microservices architecture breaks down applications into smaller, independent services which can be scaled and deployed independently. This makes it easier to add new features and functionality and to troubleshoot and fix problems. Containerization packages an application and its dependencies into a single unit which can be easily deployed and managed. This makes it easier to move applications between cloud environments and to scale them up or down as needed.
Learning Outcomes of Cloud Computing Training in Pondicherry at FITA Academy
Gaining a deep understanding of cloud computing concepts, models, and architectures.
Able to learn to leverage various cloud services, such as virtual machines, storage, databases, and containers, to build and optimize applications.
Mastering techniques for designing applications that can seamlessly scale and adapt to changing demands on cloud platforms.
Acquiring strategies to optimize cloud resource usage, control costs, and implement efficient pricing models.
From Cloud Computing Courses In Pondicherry, you will understand the cloud security principles, identity management, encryption, and compliance to ensure data protection in cloud environments.
Exploring multi-cloud and hybrid cloud approaches, enabling you to design resilient and versatile IT solutions.
Learn to integrate cloud services with DevOps practices, automating deployment, monitoring, and management processes.
Developing skills in managing cloud resources, monitoring performance, and ensuring governance and compliance.
Applying your knowledge through hands-on projects, simulating real-world scenarios to solve practical challenges.
Preparing for relevant cloud certifications in Cloud Computing Training in Pondicherry, enhancing your credibility and job opportunities in the cloud industry.
Staying updated on cloud trends, emerging technologies, and best practices through interaction with experienced instructors.
Connecting with fellow participants, build a professional network, and exchange insights with like-minded individuals.
Enhancing your employability and career prospects in cloud architecture, administration, and development roles.
Cultivating a mindset of continuous learning, adapting to evolving cloud technologies and staying competitive in IT.
Skills Required to Become a Cloud Computing Specialist
Cloud computing concepts and architecture

Understand cloud computing concepts like virtualisation, elasticity, scalability, and multi-tenancy. Be familiar with different cloud computing architectures, such as public, private, and hybrid clouds. You can master all these concepts from Best Institute For Cloud Computing In Pondicherry with real-time examples.
Cloud platform knowledge

Be proficient in using different cloud platforms, such as Amazon Web Services (AWS), Microsoft Azure, and Google Cloud Platform (GCP). Be familiar with all the different services these platforms offer, such as computing, storage, networking, databases, and machine learning.
Cloud application development

Be able to develop and deploy applications on cloud platforms. Have experience with different programming languages such as Java, Python, and Go, as well as with cloud-specific development frameworks such as AWS Lambda and Azure Functions. You can become an expert in Cloud application development by Joining the Best Cloud Computing Training in Pondicherry.
Cloud security

Be aware of the security risks associated with cloud computing and how to resolve them. Have experience with cloud security concepts such as encryption, access control, and auditing.
Cloud troubleshooting

Be able to troubleshoot problems that arise in cloud environments. Have experience with using cloud monitoring tools and debugging cloud applications.
Cloud Automation

Be able to automate tasks in cloud environments. Have an experience with scripting languages such as Python and Bash and with cloud-specific automation tools such as AWS CloudFormation and Azure Resource Manager. Completing the Cloud Computing Certification In Pondicherry allows you to become an expert in cloud automation according to the Industry's needs.
Communication and collaboration

The ability to communicate effectively with technical and non-technical people, explain complex technical concepts clearly and simply and collaborate with other IT professionals to design, deploy, and manage cloud solutions.
Roles and Responsibilities of Cloud Computing Specialists:
Cloud Architect

Cloud architects are the visionary designers of cloud environments. Their responsibilities encompass creating comprehensive cloud strategies that align with business goals, ensuring scalability, security, and high availability. They design complex architectures, select appropriate cloud services, and oversee the seamless integration of various components. Collaboration with cross-functional teams and staying updated with evolving technologies are essential to craft optimised cloud solutions. To become a professional Cloud Architect, Join Cloud Computing Courses In Pondicherry at FITA Academy.
Cloud Engineer

Cloud engineers execute the technical implementation of cloud infrastructure. Their role involves deploying and managing cloud applications, automating processes for efficiency, and optimising performance. They troubleshoot technical issues, monitor resource utilisation, and ensure the reliability of cloud services. Cloud engineers collaborate closely with development and operations teams and contribute to a streamlined and agile development lifecycle.
DevOps Engineer

DevOps engineers build the gap between development and operations, fostering a culture of collaboration and continuous improvement. They automate deployment pipelines, implement CI/CD practices, and manage cloud infrastructure as code. Their responsibilities include monitoring system health, enhancing security measures, and facilitating rapid application delivery, contributing to efficient and reliable software releases. You need to get the right training to become a DevOps engineer with a high salary package. FITA Academy's Cloud Computing Training in Pondicherry will teach you the basics to advanced concepts you need to be successful in this field.
Cloud Security Engineer

In cloud security, engineers play a pivotal role in safeguarding digital assets. They design and implement security measures, conduct vulnerability assessments, and establish access controls to protect sensitive data. Cloud security engineers respond to security incidents, mitigate breaches, and stay current with evolving threats. Their expertise ensures compliance with industry regulations and maintains the integrity of cloud environments.
Cloud Data Engineer

Cloud data engineers manage data in cloud environments, ensuring efficient flow, storage, and accessibility. They design data pipelines, integrate data sources, and create databases to support analytics and business insights. Data quality, integrity, and governance fall under their purview. Data engineers collaborate with data scientists and analysts to extract meaningful information from vast datasets.
Cloud Solutions Architect

Cloud solutions architects bridge business needs with technical solutions. They analyse requirements, design end-to-end solutions, and recommend appropriate cloud services. Collaborating with development teams, solutions architects guide the implementation process and troubleshoot technical challenges. Their role extends beyond design to encompass ongoing support, optimisation, and alignment with evolving business objectives.
Cloud Sales Specialist

Cloud sales specialists are responsible for connecting cloud solutions with client needs. They identify potential clients, understand their requirements, and propose tailored cloud offerings. Collaborating with technical teams, they create compelling proposals presenting the cloud solution's value. Building and maintaining client relationships while ensuring customer satisfaction form a significant part of their responsibilities.
Read more