Course Highlights & Why Selenium Training in Trichy at FITA Academy?
Highly Qualified Trainers with ten years of Professional Selenium Automation Testing Experience.
A carefully designed syllabus that is tailored to the current needs of the software testing sector.
Automation testing will be shown for well-known websites as one of the program's practical sessions.
Obtain real-world experience working on projects in order to gain confidence and progress as a professional.
You will learn how to implement your automation framework with the assistance of our qualified instructors.
We offer customisable classroom training to fit your schedule and the level of your programming skills.
You will learn to use Selenium WebDriver to generate a variety of test cases for testing in this hands-on course.
You will learn to build your web browsers and node grids and perform parallel testing.
FITA Academy's placement partnerships with more than 1,500+ firms provide access to job opportunities for students after completing our Selenium Training in Pondicherry.
Read more
Upcoming Batches
| | | | |
| --- | --- | --- | --- |
| 23-09-2023 | Weekend | Saturday (Saturday - Sunday) | |
| 25-09-2023 | Weekdays | Monday (Monday - Friday) | |
| 28-09-2023 | Weekdays | Thursday (Monday - Friday) | |
| 30-09-2023 | Weekend | Saturday (Saturday - Sunday) | |

Classroom Training
Get trained by Industry Experts via Classroom Training at any of the FITA Academy branches near you
Why Wait? Jump Start your Career by taking the Selenium Training in Pondicherry!
Instructor-Led Live Online Training
Take-up Instructor-led Live Online Training. Get the Recorded Videos of each session.
Travelling is a Constraint? Jump Start your Career by taking the Selenium Online Course!
Have Queries? Talk to our Career Counselor
for more Guidance on picking the right Career for you!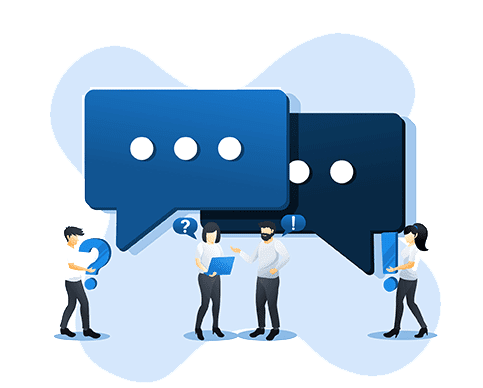 Trainer Profile
Our Trainers offer interactive training sessions that combine integrated learning.
Students are instructed by their trainers through various technical illustrations and practical assignments. Consequently, this aids the students in getting hands-on experience with Selenium Grid for software testing.
The trainers at FITA Academy are software industry experts with more than 10 years of testing industry experience.
Trainers frequently evaluate the students and give each one the customised attention they require.
Trainers assist students in creating their resumes and offer interview preparation advice.
Features
Real-Time Experts as Trainers
At FITA Academy, You will Learn from the Experts from industry who are Passionate in sharing their Knowledge with Learners. Get Personally Mentored by the Experts.
LIVE Project
Get an Opportunity to work in Real-time Projects that will give you a Deep Experience. Showcase your Project Experience & Increase your chance of getting Hired!
Certification
Get Certified by FITA Academy. Also, get Equipped to Clear Global Certifications. 72% FITA Academy Students appear for Global Certifications and 100% of them Clear it.
Affordable Fees
At FITA Academy, Course Fee is not only Affordable, but you have the option to pay it in Installments. Quality Training at an Affordable Price is our Motto.
Flexibility
At FITA Academy, you get Ultimate Flexibility. Classroom or Online Training? Early morning or Late evenings? Weekdays or Weekends? Regular Pace or Fast Track? - Pick whatever suits you the Best.
Placement Support
Tie-up & MOU with more than 1,500+ Small & Medium Companies to Support you with Opportunities to Kick-Start & Step-up your Career.
Selenium Certification Course in Pondicherry
About Selenium Certification Course in Pondicherry at FITA Academy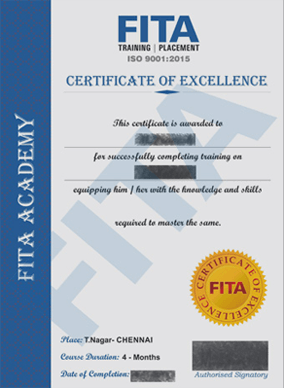 Selenium Certification Course in Pondicherry
Having a certification in the Selenium Training in Pondicherry showcases an individual's proficiency in functional and regression testing tasks. It demonstrates their competence in utilising Selenium Grid, Selenium IDE, and Selenium WebDriver. Moreover, possessing a Selenium Training certificate enhances one's resume and leaves a positive impression during interviews, increasing the likelihood of being prioritised.
At FITA Academy, we offer comprehensive Selenium training in Pondicherry and certification programs designed for beginners as well as experienced professionals seeking to enhance their testing skills. Our courses are highly regarded by renowned multinational corporations as well as medium and small-sized businesses. Learn Selenium from industry experts at FITA Academy's Best Selenium Training Institute in Pondicherry.
Have Queries? Talk to our Career Counselor
for more Guidance on picking the right Career for you!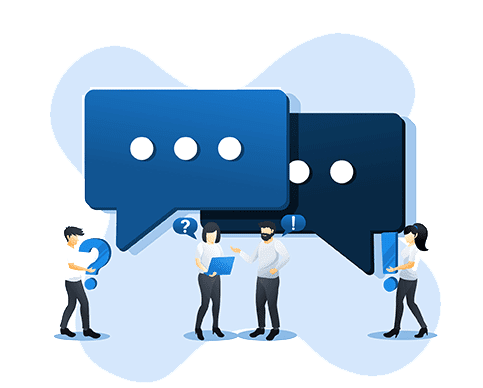 Job Opportunities After Completing Selenium Course in Pondicherry
Selenium is one of the most sought-after professions in the area of web testing and automation. Selenium is preferred by engineers and testers for automated testing.
According to a poll conducted on Indian employment portal websites, there would be more than 27,453 job openings for Selenium Testers in the following years. HP, Oracle, Infosys, HCL, Capgemini, Cognizant, TCS, Microsoft, Facebook, and Accenture are just a few firms hiring Selenium Certified professionals.
Jobs like Quality Engineer, Selenium Tester, Selenium Automation Test Engineer, Selenium Automation Analyst, Automation Test Lead, Selenium Test Analyst, Software Development Test Engineer, Senior Quality Engineer, and Senior Test Engineer are frequently available at these companies. The typical salary for a Selenium Automation Tester in India is between Rs. 4,50,000 and Rs. 5,20,000.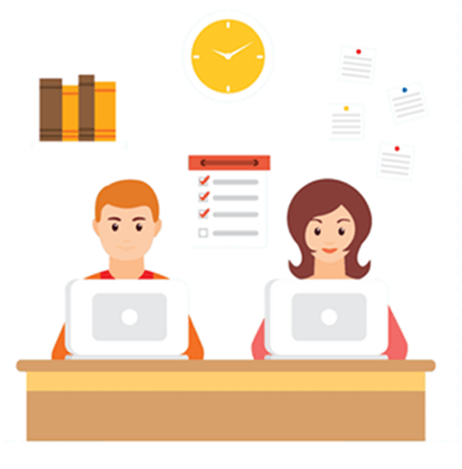 Software testers with three to five years of experience could get between Rs. 5,50,000 and Rs. 8,000,000. Testers with 5-8 years of expertise can expect to make between Rs. 8,20,000 and Rs. 10,00,000. Under the direction of working specialists, our Selenium Training Institute in Pondicherry offers a thorough explanation of all Selenium concepts.
It gives the skills required to become a skilled Selenium Tester. Testing experts can find employment in various sectors, including manufacturing, finance, insurance, and supply chain management. A tester must possess both technical and subject-matter expertise. To assist you in better comprehending the testing procedure, FITA Academy provides a comprehensive Selenium Training in Pondicherry.
Read more
S
Sophia Catherine

I recently completed the Selenium Course in Pondicherry at FITA Academy. It was an excellent learning experience. The course content was comprehensive and well-structured, covering all the essential concepts of Selenium. The trainers were highly knowledgeable and provided hands-on practice, which helped me gain confidence in using Selenium. The staff at FITA Academy were friendly and supportive throughout. If you want to improve your Selenium testing abilities, I highly recommend this Course.
K
Keerthiga Subramanian

I enrolled in the Selenium Training in Pondicherry at FITA Academy and am delighted with the course. The trainers were experts in Selenium and had a knack for explaining complex concepts simply and understandably. The course curriculum was up-to-date and covered both basic and advanced topics, allowing me to build a solid foundation in Selenium testing. The practical sessions were interactive, and I had the opportunity to work on real-world projects. The institute also provided excellent post-course support, helping me clarify my doubts and with placement assistance. Thank You, FITA Academy.
A
Arun Kumaran

The Selenium Training Institute in Pondicherry at FITA Academy exceeded my expectations. The trainers were highly professional and dedicated to ensuring our understanding of the subject matter. The course was well-structured, starting with the basics and gradually progressing to advanced concepts. The trainers provided extensive hands-on practice and shared valuable tips and tricks to enhance our skills. I am grateful to FITA Academy for helping me become proficient in Selenium testing.
M
Mathew T

I completed my Selenium Course in Pondicherry at FITA Academy, which was very good. The course content was comprehensive and covered all the critical concepts and techniques in Selenium. The hands-on training approach allowed me to apply the concepts practically, which greatly enhanced my learning experience. FITA Academy's dedication to student success is commendable, and I am thankful for the skills acquired during the course.
Have Queries? Talk to our Career Counselor
for more Guidance on picking the right Career for you!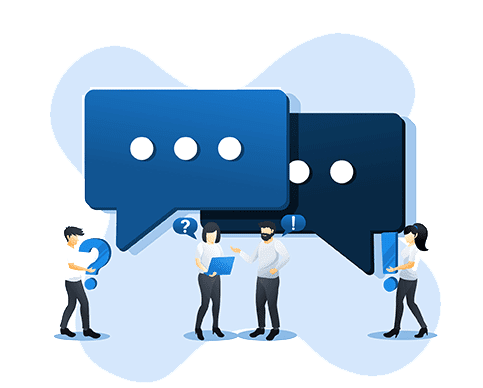 Selenium Training in Pondicherry Frequently Asked Question (FAQ)
Additional Information
In the realm of software development and quality assurance, automation plays a crucial role in enhancing productivity and ensuring the reliability of web applications. Selenium, a robust open-source framework, has emerged as a popular choice among developers and testers for automating web browsers,
Selenium is a robust, flexible framework that enables the automation of web browsers. It provides tools and libraries that facilitate interaction with web elements, simulate user actions, and automate testing processes. Selenium supports various programming languages, including Java, Python, C#, Ruby, and JavaScript, making it accessible to many developers and testers.
Key Components of Selenium
Selenium comprises several essential components that work together to automate web browsers effectively. These components include:
Selenium Web driver
The webDriver is the heart of Selenium, providing a programming interface to interact with web browsers. It enables the automation of actions like clicking buttons, filling forms, and navigating through web pages. WebDriver supports multiple browsers, such as Chrome, Firefox, Safari, and Edge, allowing cross-browser testing.
Selenium IDE
The Selenium Integrated Development Environment (IDE) is a browser extension for recording and playing user actions. It generates test scripts in Selenium's own scripting language, Selenese. While the Selenium IDE is useful for quick prototyping and simple tests, it is primarily employed for learning purposes and creating basic automation scripts.
Selenium Grid
Selenium Grid enables the parallel execution of tests across multiple browsers and platforms. It allows the distribution of test cases to different machines, reducing execution time and increasing efficiency. Selenium Grid is useful for cross-browser testing and scalability in large-scale testing environments.
Selenium Remote Control (RC)
Selenium RC is the predecessor of WebDriver. Although WebDriver has largely replaced Selenium RC, it is still relevant for legacy systems. Selenium RC allows the execution of tests in different browsers by acting as an intermediary between the test script and the browser.
Benefits of Selenium
Selenium offers numerous advantages, which are covered in Selenium Course in Pondicherry, that make it a preferred choice for web automation and testing:
Cross-browser-compatibility
Selenium supports various programming languages, enabling developers to write tests in their preferred language. Additionally, it is platform-independent, allowing tests to run on different operating systems.
Language and platform independence
Selenium supports various programming languages, enabling developers who contribute to their growth. It is simpler for new users to get started and more straightforward for seasoned users to get answers to their questions, thanks to the community's vast documentation, tutorials, and assistance.
Extensibility
Selenium's extensible architecture allows the integration of additional frameworks and tools to enhance its capabilities. It can be combined with testing frameworks like TestNG and JUnit or used alongside tools like Jenkins for continuous integration.
Robust test automation
Selenium's WebDriver API offers various methods and functions to interact with web elements. This enables testers to simulate complex user interactions, perform data-driven testing, and handle dynamic web content effectively.
Cost-Effective
Selenium is an open-source framework that eliminates the need for expensive commercial testing tools. It provides a cost-effective solution for organisations, enabling them to allocate resources to other critical areas.
Uses of Selenium
Selenium finds extensive applications in web automation and testing processes.
Functional testing
Selenium can validate the functionality of web applications by automating test scenarios. It helps ensure all features and functionalities of the web application are working as intended. Testers can create test scripts using Selenium WebDriver to simulate user interactions such as clicking buttons, entering data into forms, and verifying expected outcomes. By automating functional testing, organisations can achieve faster and more reliable test execution, improving software quality.
Regression testing
Regression testing involves retesting the previously tested functionalities to ensure that new changes or bug fixes have not introduced unintended side effects. Selenium's ability to automate repetitive tasks makes it highly unsuitable for regression testing. Testers can create a suite of regression tests using Selenium WebDriver and run them whenever changes are made to the application. This helps catch any potential issues arising from code changes and ensures that the existing functionalities remain intact.
Cross-browser testing
With the proliferation of web browsers and their different rendering engines, it is crucial to test web applications across multiple browsers to ensure consistent performance and appearance. Selenium WebDriver provides built-in support for various browsers, allowing testers to write test scripts that can be executed on different browsers. This enables efficient cross-browser testing and helps identify any browser-specific issues.
Continuous integration
As part of the CI/CD pipeline, Selenium smoothly interfaces with continuous integration (CI) solutions like Jenkins, enabling the automation of test execution. Test scripts written using Selenium WebDriver can be triggered automatically whenever code changes, ensuring the application remains stable and functional throughout the development lifecycle. This facilitates early bug detection, faster feedback, and faster time to market. All of these modules are covered in the Selenium Courses in Pondicherry
Best Practices for Selenium Automation
To maximise the benefits of Selenium, it is essential to follow best practices.
Use efficient locators
Choose the most efficient locators (ID or CSS selectors) to identify web elements. Avoid relying solely on XPath, as it can be slower and less reliable.
Implement robust synchronisation
Implement appropriate wait mechanisms to synchronise test execution with the web application's response time. This ensures that test scripts do not fail due to timing issues.
Maintain modularity
Organise test scripts into modular and reusable components. This allows for easier maintenance, scalability, and efficient test case development.
Implement error handling
Incorporate error handling mechanisms to capture and report exceptions or failures during test execution. This helps in diagnosing issues and troubleshooting failures effectively.
Use Page Object Model (POM)
Implement the page object Model design Pattern to separate the test script logic from the web page elements and their interactions. This promotes code reusability, maintainability, and readability.
Implement parallel test execution.
Leverage Selenium Grid to execute tests in parallel across multiple browsers and platforms. This helps to reduce overall test execution time and improves efficiency.
Selenium has revolutionised web automation and testing by providing a powerful and versatile framework that empowers developers and testers with its extensive features and cross-browser compatibility. Explore the power of this framework and all of its potential as you begin your Selenium Training. Selenium handles everything, including cross-browser compatibility, testing, and web automation. Learn the fundamentals, hone your automation abilities, and join the active Selenium Testing community. In Selenium, you may automate web browsers, improve software quality, and go on thrilling testing adventures.
Read more