Course Highlights & Why Selenium Training in Trichy at FITA Academy?
FITA Academy provides an advanced certification program for Selenium, which covers various testing applications and techniques in Selenium.
Our Selenium Training in Trichy offers hands-on training in automation testing, Selenium frameworks, and the return on investment (ROI) in automation.
Students will learn about the different components of the Selenium suite, such as Selenium IDE, Selenium RC, Selenium Webdriver, and Selenium Grid.
Our curriculum covers regression testing and functional testing, which enables students to identify the areas to automate in a project and how to configure them.
Additionally, students will gain an understanding of the significance of Selenium in DevOps.
Our Selenium Course in Trichy provides a significant emphasis on certification exams and projects to improve job prospects in the industry.
FITA Academy offers a flexible schedule of classes. Students can choose between weekend, weekday, fast-track and online sessions according to their convenience and time constraints.
Furthermore, we have an established network of over 1,500+ organisations and provide 100% placement assistance.
Read more
Upcoming Batches
| | | | |
| --- | --- | --- | --- |
| 23-09-2023 | Weekend | Saturday (Saturday - Sunday) | |
| 25-09-2023 | Weekdays | Monday (Monday - Friday) | |
| 28-09-2023 | Weekdays | Thursday (Monday - Friday) | |
| 30-09-2023 | Weekend | Saturday (Saturday - Sunday) | |

Classroom Training
Get trained by Industry Experts via Classroom Training at any of the FITA Academy branches near you
Why Wait? Jump Start your Career by taking the Selenium Training in Trichy!
Instructor-Led Live Online Training
Take-up Instructor-led Live Online Training. Get the Recorded Videos of each session.
Travelling is a Constraint? Jump Start your Career by taking the Selenium Online Course!
Have Queries? Talk to our Career Counselor
for more Guidance on picking the right Career for you!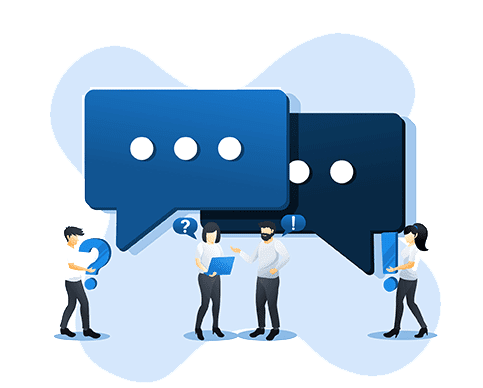 Trainer Profile
The trainers at the Selenium Training Institute in Trichy have more than 8+ years of hands-on experience in Selenium.
FITA Academy trainers provide extensive functional, manual, and performance testing training, utilising various management tools.
They incorporate modern techniques to make the learning process more straightforward and have created a comprehensive syllabus that covers complex topics.
Our trainers conduct classes in batches of 5 students to ensure interactive and student-focused sessions.
Trainers of the Selenium Course in Trichy provide practical training in popular software frameworks such as Cucumber, TestNG, and Junit.
They also emphasise the development of students' theoretical and conceptual understanding.
Features
Real-Time Experts as Trainers
At FITA Academy, You will Learn from the Experts from industry who are Passionate in sharing their Knowledge with Learners. Get Personally Mentored by the Experts.
LIVE Project
Get an Opportunity to work in Real-time Projects that will give you a Deep Experience. Showcase your Project Experience & Increase your chance of getting Hired!
Certification
Get Certified by FITA Academy. Also, get Equipped to Clear Global Certifications. 72% FITA Academy Students appear for Global Certifications and 100% of them Clear it.
Affordable Fees
At FITA Academy, Course Fee is not only Affordable, but you have the option to pay it in Installments. Quality Training at an Affordable Price is our Motto.
Flexibility
At FITA Academy, you get Ultimate Flexibility. Classroom or Online Training? Early morning or Late evenings? Weekdays or Weekends? Regular Pace or Fast Track? - Pick whatever suits you the Best.
Placement Support
Tie-up & MOU with more than 1,500+ Small & Medium Companies to Support you with Opportunities to Kick-Start & Step-up your Career.
Selenium Certification Course in Trichy
About Selenium Certification Course in Trichy at FITA Academy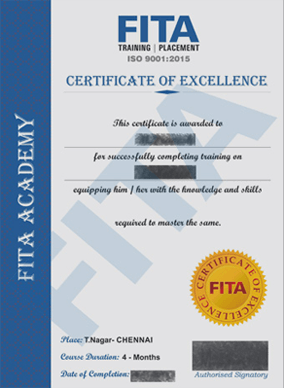 Selenium Certification Course in Trichy
FITA Academy has established a solid reputation for its skilled faculty, comprehensive teaching methods,student-centred classes and advanced labs. After completing the selenium certification program, graduates will have the capacity to conduct webdriver testing independently and efficiently. They will have received excellent training in selenium practices relevant to the industry. Our certification course has been meticulously created to boost students' abilities and optimise their potential.
Upon successfully completing the Selenium Course in Trichy, candidates will receive a certification from FITA Academy that proves their skills and expertise. This certification acknowledges the candidates' exceptional performance during the intensive course study, practical training, and theoretical exams. The certification validates the students' skills and knowledge in the selenium field and their professional proficiency.
Obtaining a certification in Selenium can differentiate you from other job seekers and improve your employment prospects by exhibiting your proficiency in the industry's most sought-after abilities. It can lead to a rewarding career path, increasing the likelihood of securing your desired job. FITA Academy's Selenium Training in Trichy provides a certification that holds substantial domestic and international value, enhancing the worth of your CV and professional profile. The certification verifies your Selenium expertise, positioning you as a top candidate for various IT career openings in different organisations.
Have Queries? Talk to our Career Counselor
for more Guidance on picking the right Career for you!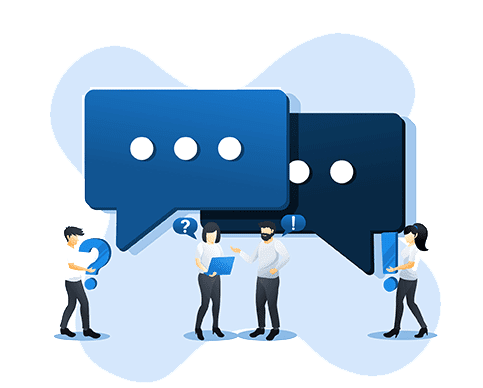 Job Opportunities After Completing Selenium Training in Trichy
Selenium has become the most popular web testing tool due to its open-source automated testing technology, resulting in a remarkable 300% increase in job postings in the last three years. Its demand is particularly high in countries such as the United States, Germany, the United Kingdom, and India, where there are ample job opportunities and lucrative compensation. With the ability to save time and money for companies of all sizes, Selenium is a unique tool that is widely utilised across the industry.
The growing use of robust online applications by many organisations has increased demand for Selenium and made test automation increasingly popular. Upon completing the Selenium Training in Trichy at FITA Academy, students will acquire extensive knowledge of Selenium and industry-specific skills that will boost their chances of finding employment in various sectors. Many multinational companies, such as Google, Accenture, Microsoft, IBM, Infosys, and Capgemini, employ certified Selenium testers.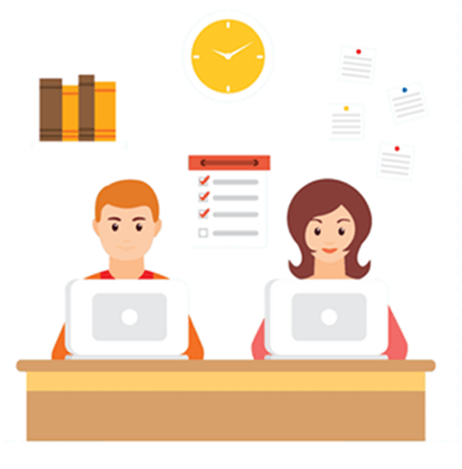 Industries like banking, finance, healthcare, e-commerce, and gaming commonly use Selenium. As the demand for web applications increases, there are more opportunities in Selenium testing, which can lead to careers such as test automation engineers, quality assurance analysts, or software engineers.
If someone has less than two years of work experience and a Selenium certification, they could earn an annual salary ranging from Rs. 6,45,000 to Rs. 7,45,000. However, someone with a Selenium certification and proficiency in Selenium tools and methods with less than six years of work experience could earn Rs. 8,50,000 to Rs. 9,50,000 annually. With more experience and technical skills, annual pay can increase to Rs. 10,00,000.
Read more
J
Jithin George

I'm delighted that I chose FITA Academy for my Selenium Training in Trichy. They provided me with the option of attending both online and offline classes, which was very convenient. I now have a comprehensive knowledge of software testing. My trainers were very patient in answering all my doubts and gave me hands-on experience. I'm grateful to the trainers and the entire staff at FITA Academy for their valuable assistance.
S
Syafiq Ahmed

Based on my personal experience, I consider FITA Academy to be the best Selenium training institute in Trichy. Thanks to the proficient trainers at FITA Academy, I was able to learn new skills and enhance my professional career. I highly recommend FITA Academy for those looking for a unique learning environment.
V
Vishwajith R

I enrolled for the Selenium Course in Trichy at FITA Academy. Even though I was a beginner in the subject, I had no trouble understanding all the concepts. My trainer was very helpful and patient in addressing all my queries and provided me with practical experience. Opting for FITA Academy was definitely the right decision for me, and I am grateful for the opportunities they have provided me.
H
Himesh Vardhan

I was looking for the Best Selenium Training in Trichy when I came across FITA Academy. I had an excellent learning experience here. My trainer broke down the explanations, assigned practical assignments, and used illustrations that enhanced my understanding of Selenium concepts. Thanks to their placement support, I now work as an automation tester for a well-known MNC.
B
Bhavya K

I completed my selenium certification from Selenium Training Institute in Trichy. I was able to gain practical training in Selenium and other testing tools as well. My trainers were very kind and friendly and were well-versed in all subjects. After receiving my certification, I was able to attend numerous interviews. I am grateful to the staff and trainers at FITA Academy for motivating and inspiring me.
Have Queries? Talk to our Career Counselor
for more Guidance on picking the right Career for you!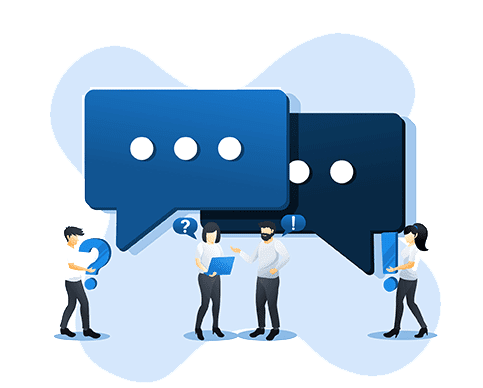 Selenium Training in Trichy Frequently Asked Question (FAQ)
Additional Information
Selenium is a popular open-source testing framework widely used in the software industry to automate web browsers' actions. It allows testers and developers to write automated tests in multiple coding languages, including Java, Python, C#, Ruby, and JavaScript. Selenium's powerful features and flexibility make it an essential tool for automated testing, and it has become a browser automation standard. FITA Academy provides the Best Selenium Training Institute in Trichy that offers hands-on training in Selenium and other testing tools under the guidance of our expert trainers.
Components of Selenium Suite
Selenium IDE
Selenium IDE (Integrated Development Environment) is a playback and record tool that enables users to create test cases without writing any code. It is a Firefox and Chrome browser extension that records a tester's actions as they interact with a web application. These recorded actions can then be played back as a test case or modified as needed to create more comprehensive automated tests. Selenium IDE also has a code editor that allows users to modify the recorded tests and add additional test steps. It supports multiple coding languages, making it easy for testers to create test cases using their preferred computer language.
Selenium WebDriver
Selenium WebDriver is the most critical component of the Selenium framework. It is a programming interface that allows users to automate browser actions in various programming languages. WebDriver interacts with the browser directly, making it faster and more reliable than other testing tools. WebDriver supports multiple programming languages, including Java, Python, C#, Ruby, and JavaScript. It also supports multiple browsers, including Chrome, Firefox, Safari, Edge, and Internet Explorer. WebDriver enables testers and developers to create complex automated tests that can simulate real-world user interactions.
Selenium Grid
Selenium Grid is a distributed testing tool that allows users to run tests on multiple machines simultaneously. It is useful for testing web applications across different browsers, operating systems, and devices. Selenium Grid consists of two main components: the hub and the node. The hub acts as a central server that receives test requests and distributes them to the available nodes. Nodes are individual machines that run the tests in parallel. Selenium Grid supports running tests on a variety of browsers, including Chrome, Firefox, Safari, Edge, and Internet Explorer, and on different operating systems, including Windows, Mac, and Linux.
Selenium RC
Selenium RC (Remote Control) is an outdated component of the Selenium framework. It was the first version of Selenium and allowed users to automate browser actions in multiple programming languages. However, it has been deprecated in favour of Selenium WebDriver, which is faster and more reliable. Selenium RC works by injecting JavaScript into the browser and using it to interact with the web application. It supports multiple browsers, including Chrome, Firefox, Safari, and Internet Explorer. However, it requires users to start a server and a client for each test run, making it slower and more cumbersome than Selenium WebDriver.
Various Job Roles and Responsibilities
Selenium Automation Tester
Selenium Automation Tester is responsible for developing and executing automated tests using Selenium WebDriver. They are proficient in programming languages such as Java, Python, C#, or Ruby and have experience in designing and maintaining test frameworks. They also possess knowledge of software testing concepts and methodologies and can analyse test results to identify defects and areas for improvement.
The responsibilities of a Selenium Automation Tester include:
Developing and maintaining automated test scripts using Selenium WebDriver
Creating test frameworks and libraries to support automated testing
Working with developers and other stakeholders to ensure test coverage
Analysing test results and reporting defects to development teams
Creating and maintaining test documentation, including test plans, test cases, and test reports
Ensuring test automation practices are followed, including code standards, maintainability, and reliability
Selenium Test Lead
A Selenium Test Lead is responsible for managing the test automation process and team. They are proficient in Selenium automation testing and have experience in leading and managing teams. They possess knowledge of testing methodologies, tools, and frameworks and can communicate effectively with stakeholders to ensure project success.
The responsibilities of a Selenium Test Lead include:
Managing the test automation team, including assigning tasks, providing guidance, and resolving conflicts
Defining and implementing test automation strategies and frameworks
Working with other developers to ensure test coverage and alignment with project goals
Creating and maintaining test documentation, including test plans, test cases, and test reports
Ensuring the code standards, maintainability, and reliability of the program.
Communicating test automation progress and status to stakeholders, including project managers, developers, and business analysts
Selenium DevOps Engineer
A Selenium DevOps Engineer integrates Selenium tests into the DevOps pipeline. They are proficient in automation testing, continuous integration, and continuous delivery concepts and tools. They also possess knowledge of software development and infrastructure management.
The responsibilities of a Selenium DevOps Engineer include the following:
Integrating Selenium tests into the DevOps pipeline, including source code management, build, and deployment automation.
Creating and maintaining infrastructure and tools to support test automation
Collaborating with development, operations, and testing teams to ensure smooth and efficient testing processes.
Designing and implementing monitoring and reporting mechanisms to track test results and identify defects and areas for improvement.
Continuously improving the test automation process and tools to optimise efficiency and effectiveness.
Selenium Performance Tester
A Selenium Performance Tester is responsible for testing the performance of web applications using Selenium. They are proficient in performance testing concepts and tools and have experience in analysing performance metrics and identifying bottlenecks. They also possess knowledge of programming languages and Selenium automation testing.
The responsibilities of a Selenium Performance Tester include the following:
Creating and executing performance tests using Selenium and performance testing tools like JMeter or LoadRunner
Analysing performance metrics and identifying bottlenecks and areas for improvement
Collaborating with developers and other stakeholders to resolve performance issues
Creating and maintaining performance test documentation, including test plans, test cases, and test reports
Evaluating data management, test environment management, and test result analysis.
FITA Academy offers a project-based learning course that focuses on various topics related to Selenium. These include Selenium WebDriver, Selenium IDE, Selenium Grid, managing modular dialogue boxes, and Iframe alerts. Our expert trainers provide comprehensive information on using Selenium in practical settings and utilising Selenium software like TestNG, Robot class, Cucumber, and Gherkin for effective automation environment management. The course also covers data-driven systems, hybrid and key-driven structures, behaviour-driven development structures, decision-making and looping statements, object-oriented programming concepts, and exception-handling mechanisms.
Our Selenium course in Trichy is divided into two parts, theoretical and practical, and is curated by subject matter experts. In the theoretical section, students will learn about important concepts and methods related to Selenium, while in the practical section, they will apply these concepts to industry-specific projects. Additionally, the course includes an introduction to manual testing to provide students with a comprehensive understanding of test automation.
Participants will learn about page object models to enhance the efficiency and effectiveness of their automation scripts, deploy Selenium IDE functions and commands, and gain extensive knowledge on Sikuli, JUnits, and the TestNG module in Eclipse. The course covers Java structure in-depth, including studying the data provider, cross-browser testing, parallel test execution, parameterising tests, and handling failed tests.
Our course is designed to be easily understood and accessible to students with no prior knowledge of the subject. Our Selenium training Institute in Trichy aims to enhance participants' technical and soft skills through a comprehensive program. FITA Academy trainers cover all key aspects of Selenium required for a successful career in the industry, including live projects, practical exercises, and information on international certification.
Read more