Course Highlights & Why Salesforce Training in Pondicherry at FITA Academy?
Our Salesforce course curriculum consists of Salesforce admin, developer, and lightning modules that are very much crucial for every industry requirement.
You will gain a deeper understanding of Salesforce's numerous components with the help of our Salesforce courseware, which is based on the knowledge of subject-matter specialists.
You will acquire the abilities needed to create apps linked to Salesforce during this extensive Salesforce Course in Pondicherry.
Our Salesforce Trainers have proven success in the field and have more than ten years of expertise with the Salesforce Platform.
We offer routine review sessions of the prior classes to make sure your abilities are consistently strengthened.
We are able to provide students with Salesforce Training in Pondicherry at weekends, weekdays, and fast tracks due to our flexible batch times.
The FITA Academy's Salesforce Training Institute in Pondicherry programme features an efficient placement help system and a network of more than 1,500+ recruiters.
We offer Salesforce Training Pondicherry at a reasonable price with a certification after your course.
Read more
Upcoming Batches
| | | | |
| --- | --- | --- | --- |
| 23-09-2023 | Weekend | Saturday (Saturday - Sunday) | |
| 25-09-2023 | Weekdays | Monday (Monday - Friday) | |
| 28-09-2023 | Weekdays | Thursday (Monday - Friday) | |
| 30-09-2023 | Weekend | Saturday (Saturday - Sunday) | |

Classroom Training
Get trained by Industry Experts via Classroom Training at any of the FITA Academy branches near you
Why Wait? Jump Start your Career by taking the Salesforce Training in Pondicherry!
Instructor-Led Live Online Training
Take-up Instructor-led Live Online Training. Get the Recorded Videos of each session.
Travelling is a Constraint? Jump Start your Career by taking the Salesforce Online Course!
Have Queries? Talk to our Career Counselor
for more Guidance on picking the right Career for you!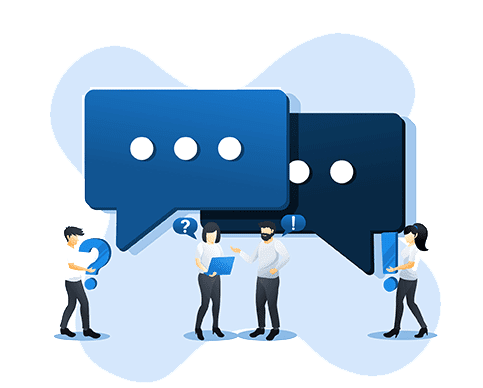 Trainer Profile
The Salesforce trainers at FITA Academy are real-time experts with a minimum of 10+ years of platform experience.
FITA Academy offers our students a mix of Salesforce knowledge that is both theoretical and practical.
Trainers give students a thorough overview of the Salesforce configuration and administration process during the Salesforce Course in Pondicherry.
Salesforce trainers at FITA Academy pay close attention to each individual student and offer practical instruction that includes plenty of practice in the field.
Our trainers guide the students in building professional resumes and help build confidence by learning about interview questions and by handling mock interviews.
Features
Real-Time Experts as Trainers
At FITA Academy, You will Learn from the Experts from industry who are Passionate in sharing their Knowledge with Learners. Get Personally Mentored by the Experts.
LIVE Project
Get an Opportunity to work in Real-time Projects that will give you a Deep Experience. Showcase your Project Experience & Increase your chance of getting Hired!
Certification
Get Certified by FITA Academy. Also, get Equipped to Clear Global Certifications. 72% FITA Academy Students appear for Global Certifications and 100% of them Clear it.
Affordable Fees
At FITA Academy, Course Fee is not only Affordable, but you have the option to pay it in Installments. Quality Training at an Affordable Price is our Motto.
Flexibility
At FITA Academy, you get Ultimate Flexibility. Classroom or Online Training? Early morning or Late evenings? Weekdays or Weekends? Regular Pace or Fast Track? - Pick whatever suits you the Best.
Placement Support
Tie-up & MOU with more than 1,500+ Small & Medium Companies to Support you with Opportunities to Kick-Start & Step-up your Career.
Salesforce Certification Course in Pondicherry
About Salesforce Certification Course in Pondicherry at FITA Academy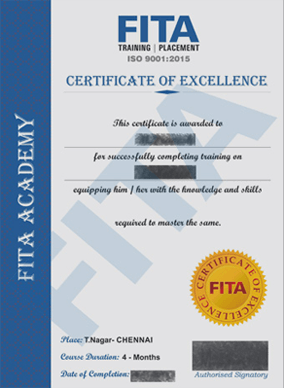 Salesforce Certification Course in Pondicherry
Salesforce Course Certification is one of the professional certificates that show an in-depth understanding of Salesforce. This certification, which requires real-world project experience at the end of the programme, attests to the candidate's acquisition of the abilities required to work as a Salesforce Developer. Many job alternatives become available to you, and your chances of landing an interview increase when you list this qualification on your CV.
Students who enrol in FITA Academy's Salesforce Certification Course in Pondicherry gain the abilities required to become a Salesforce Developer while being guided by our Real-Time specialists. A certified Salesforce trainer at FITA Academy has more than 10 years of platform experience. You have upgraded your skills to include the most recent market trends.
Have Queries? Talk to our Career Counselor
for more Guidance on picking the right Career for you!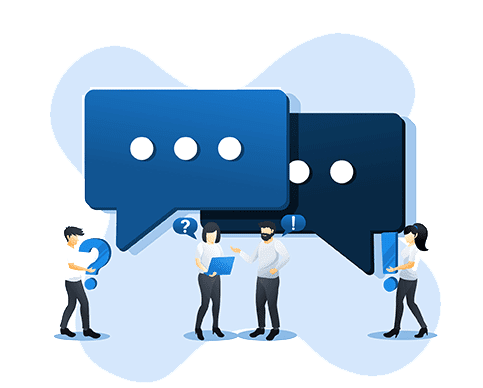 Job Opportunities After Completing Salesforce Training in Pondicherry
One of the most lucrative and promising professions for professionals worldwide is CRM. Regardless of the industry they are in, whether tech or manufacturing, businesses are currently becoming more customer-centric. They place more emphasis on upholding friendly ties with their clients in order to increase client retention. These concepts necessitated the improvement and development of CRM tools within organisations. Without a shadow of a doubt, Salesforce is the best CRM solution on the market and the most widely used application in the entire world.
Organisations were able to boost sales by 37%, customer happiness by 45%, and ROI by 43%, thanks to the Salesforce Tool. By the end of this year, there will be 3.3 million Salesforce positions worldwide, according to a recent Gartner Inc. research. There are now over 2080 Salesforce job openings on Glassdoor.com and 4020 Salesforce job openings on Naukri.com, both of which are only available in India.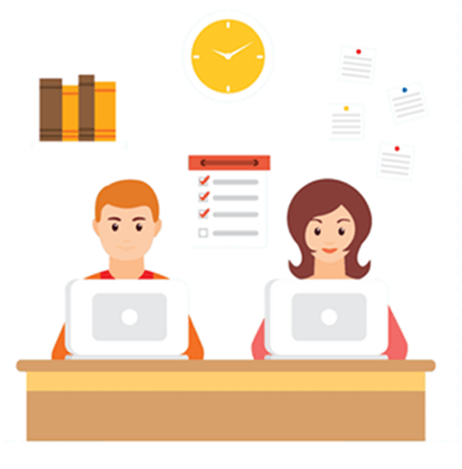 Because more than 1,50,000 businesses worldwide utilise the Salesforce CRM technology, there has been a considerable increase in job opportunities in this field. Automotive, consumer goods, business services, financial services, education services, health and insurance sector, government services, manufacturing sector, transportation sector, retail sector, travel and hospitality sector are critical businesses using the Salesforce CRM application. HCL, DTDC, Godrej, KFC, CEAT, Spotify, Toyota, Amazon Web Services, T-Mobile, Aldo, The New York Post, American Express, Canon, Hershey Company, NBC Universal, The American Red Cross, and Edelweiss are some of the reputable businesses that use Salesforce software.
Salesforce Developer, SalesForce Consultant, Technical Architect, Salesforce Administrator, Salesforce Business Analyst, and Salesforce Project Manager are frequent job titles in the firm after finishing the Salesforce Certification Course. A Salesforce administrator typically makes between Rs. 3,60,000 and Rs. 4,20,000 annually. Senior-level applicants could make between Rs. 7,20,000 and Rs. 9,30,000 annually. Salesforce developers can make up to $87,000 annually in the global market.
FITA Academy provides Salesforce Training in Pondicherry that enhances the professional abilities needed for a Salesforce Developer, all under the direction of our Expert mentors. You will gain knowledge about the most recent Salesforce Cloud updates and industry-relevant skills from our Real-Time Salesforce Developer specialists. By working with Salesforce to automate CRM and ERP operations, integrate with customer data, track customer interactions, and generate income, you can choose the finest career path and earn the greatest Salesforce Salary For Freshers. Our Salesforce Training Institute in Pondicherry offers courses aimed at enhancing students' skills.
Read more
N
Naraine R

I enrolled in the Salesforce Training at Pondicherry, and it was an amazing experience. The trainers were really patient and explained everything in simple language. I had no prior knowledge of Salesforce, but the trainer made me easy to understand. The hands-on training and real-time projects helped me grasp the concepts quickly. Thank you, FITA.
A
Alisha Yasmine

I recently completed the Salesforce Developer Training in Pondicherry and am extremely satisfied with the course. The trainers were knowledgeable and supportive. They encouraged interactive learning and provided practical exercises that helped me apply what I learned. The training materials were well-structured and easy to follow. Thanks to FITA Academy.
A
Andrew Thomas

I had a great learning experience with Salesforce Course in Pondicherry. The trainers were industry experts who shared real-world examples, which made the concepts easy to grasp. The training was well-paced, and I appreciated the hands-on projects that allowed me to practice what I learned. I am now equipped with the skills to excel in the Salesforce domain.
L
Lakshmi

I thank the Salesforce Training Institute in Pondicherry at FITA Academy. The trainers were experienced professionals who had-in depth knowledge of Salesforce. The trainer patiently answered all my doubts and provided extra support whenever needed. The training was well-structured, starting from basics and gradually progressing to advanced topics. The hands-on training approach was effective in building my confidence. Thank you, FITA Academy.
Have Queries? Talk to our Career Counselor
for more Guidance on picking the right Career for you!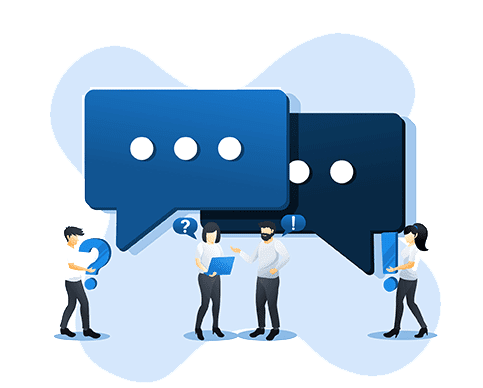 Salesforce Training in Pondicherry Frequently Asked Question (FAQ)
Additional Information
Salesforce has emerged as a leading cloud-based customer relationship management (CRM) software solution provider. With its robust features and user-friendly interface, Salesforce has revolutionised how businesses manage their sales, marketing, and customer service activities. In this, we will explore the various aspects of Salesforce, including its features, benefits, and impact on businesses.
What is Salesforce?
Salesforce is a cloud-based CRM platform that helps organisations manage customer relationships effectively. It offers a range of tools and functionalities that enable businesses to streamline their sales processes, automate marketing campaigns, and provide exceptional customer service. Salesforce is renowned for its flexibility, scalability, and user-friendly interface, making it a preferred choice for businesses of all sizes and industries.
Key Features of Salesforce
Sales Cloud
Sales Cloud is Salesforce's flagship product designed to optimise the sales process. It provides tools for lead management, opportunity tracking, sales forecasting, and performance analytics. Sales representatives can efficiently manage their accounts, track interactions, and collaborate with team members, increasing productivity and improving sales performance.
Service Cloud
Service Cloud enables businesses to deliver excellent customer service and support. It offers case management, a knowledge base, live chat, and social media integration. Service agents can effectively manage customer inquiries, provide personalised support, and track service performance, enhancing customer satisfaction and loyalty.
Marketing Cloud
Marketing Cloud empowers businesses to create and manage targeted marketing campaigns across multiple channels. It includes functionalities for email marketing, social media marketing, customer journey mapping, and analytics. Marketers can segment their audience, personalise their messaging, and track campaign performance, improving marketing effectiveness and ROI.
Commerce Cloud
Commerce Cloud is a salesforce solution for e-commerce businesses. It provides features for building and managing online stores, order management, inventory management, and personalised shopping experiences. Commerce Cloud enables businesses to create seamless omnichannel shopping experiences, increase conversion rates, and drive customer loyalty.
Community Cloud
Community Cloud allows businesses to create branded online communities for their customers, partners, and employees. It facilitates collaboration, knowledge sharing, and self-service support. Community Cloud helps businesses foster stronger relationships with their stakeholders, improve engagement, and drive innovation.
Benefits of Salesforce
Centralised Customer Data
Salesforce provides a unified platform for businesses to store and manage customer data. This centralised approach ensures that all customer interactions, communications, and transactions are captured in one place, enabling a holistic view of the customer. This 360-degree view enhances decision-making, improves customer engagement, and enables personalised experiences.
Automation and Efficiency
Salesforce automates manual and repetitive tasks, freeing time for sales, marketing, and service teams to focus on high-value activities. Workflows, process automation, and AI-powered tools help streamline operations, increase efficiency, and reduce errors. Automation also ensures consistent and standardised processes across the organisation.
Scalability and Flexibility
Salesforce is highly scalable and can accommodate the needs of businesses as they grow and evolve. Whether a small startup or a multinational corporation, an organisation can quickly scale their Salesforce implementation to match its requirements. Additionally, Salesforce offers a range of customisable features and integrations, allowing businesses to tailor the platform to their specific needs.
Real-time Analytics and Insights
Salesforce offers robust reporting and analytics tools that help firms maximise their data. Users can create customised reports, dashboards, and data visualisations to track key performance indicators, measure the effectiveness of sales and marketing efforts, and identify areas for improvement. Real-time analytics empower data-driven decision-making and help businesses stay ahead of the competition.
Impact on Businesses
Improved Sales Performance
Salesforce's Sales Cloud provides various tools and features to enhance sales productivity and effectiveness. Sales representatives can efficiently manage leads, track customer interactions, and prioritise their activities. With a comprehensive view of each customer's history, preferences, and buying patterns, sales teams can personalise their approach and tailor their sales strategies accordingly. Automated workflows and alerts ensure no leads or opportunities slip through the cracks, resulting in a shorter sales cycle and increased revenue.
Salesforce's reporting and analytics capabilities also contribute to improved sales performance. Key performance indicators (KPIs), including win rates, average deal size, and sales pipeline, may all be tracked in real time by sales managers using reports and dashboards. These insights enable managers to identify trends and sports bottlenecks and provide targeted coaching and support to their teams.
Enhanced Customer Service
Salesforce's Service Cloud enables businesses to deliver exceptional customer service and support. Service agents can quickly access relevant customer information and provide timely assistance by consolidating customer interactions from multiple channels (Phone, social media, chat, etc.) into a single platform.
Salesforce's integration with social media platforms also enables businesses to monitor and engage with customers in real-time. By listening to social media conversations, companies can proactively address customer concerns, participate in discussions, and provide timely support, further enhancing the overall customer experience.
Integrated Marketing Campaigns
Salesforce's Marketing Cloud enables businesses to create targeted and personalised marketing campaigns. By integrating consumer data, examining campaign effectiveness, and automating procedures, marketers can deliver the right message to the right audience at the right time. This results in higher engagement, increased conversions, and improved return on marketing investment.
Business Agility and Innovation
Salesforce's cloud-based architecture provides businesses with agility and flexibility. As a cloud-based CRM platform, Salesforce eliminates the need for on-premises infrastructure and allows businesses to scale their operations quickly. Whether a small startup or a large enterprise, the organisation can quickly adapt their Salesforce implementation to accommodate changing business needs and growth requirements.
Salesforce has emerged as a game-changer in the CRM space, empowering businesses to transform their customer relationship and achieve tangible results. With its comprehensive suite of features, scalability, and user-friendly interface, Salesforce has become the go-to solution for organisations seeking to streamline their sales, marketing, and customer service processes. Businesses may boost their competitiveness, spur growth, and provide amazing client experiences in the current digital era by utilising the power of Salesforce.
Read more