Course Highlights & Why Python Course in Pondicherry at FITA Academy?
The Python course in Pondicherry at FITA Academy covers the advantages of using Python as a scripting language for developers.
A practical training session is scheduled to impart knowledge on Python application design and programming.
Comprehensive training will be provided to effectively utilise tuples, lists, and dictionaries in Python programs.
Students will learn to identify different Python object types from the experienced faculty at FITA Academy.
The process of indexing and slicing data in Python programs will be demonstrated through numerous examples.
The Python training in Pondicherry aims to teach participants about the structure and critical elements of a Python programme.
You will receive meticulous instruction on creating Python loops and decision statements.
The thorough course material will teach the students how to construct efficient Python functions and pass parameters.
The development of reusable Python module packages will be covered in class.
Read more
Upcoming Batches
| | | | |
| --- | --- | --- | --- |
| 23-09-2023 | Weekend | Saturday (Saturday - Sunday) | |
| 25-09-2023 | Weekdays | Monday (Monday - Friday) | |
| 28-09-2023 | Weekdays | Thursday (Monday - Friday) | |
| 30-09-2023 | Weekend | Saturday (Saturday - Sunday) | |

Classroom Training
Get trained by Industry Experts via Classroom Training at any of the FITA Academy branches near you
Why Wait? Jump Start your Career by taking the Python Training in Pondicherry!
Instructor-Led Live Online Training
Take-up Instructor-led Live Online Training. Get the Recorded Videos of each session.
Travelling is a Constraint? Jump Start your Career by taking the Python Online Course!
Have Queries? Talk to our Career Counselor
for more Guidance on picking the right Career for you!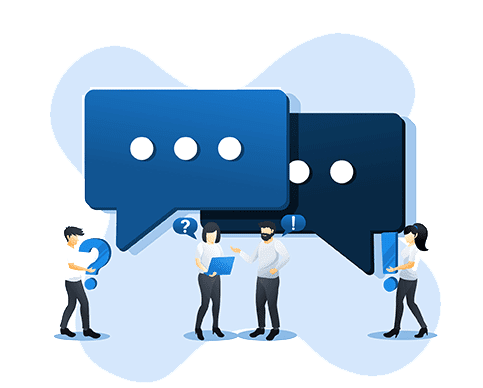 Trainer Profile
The Trainers at FITA Academy guide students through practical projects and technical training on Python.
Trainers at FITA Academy are working at prominent multinational corporations.
Instructors assist students in developing strong practical and technical expertise.
Trainers give each student their undivided attention and assist them with their academic and professional goals as needed.
Students are trained by instructors using modern software projects.
Trainers assist students in creating resumes and offer them the required interview tips.
Features
Real-Time Experts as Trainers
At FITA Academy, You will Learn from the Experts from industry who are Passionate in sharing their Knowledge with Learners. Get Personally Mentored by the Experts.
LIVE Project
Get an Opportunity to work in Real-time Projects that will give you a Deep Experience. Showcase your Project Experience & Increase your chance of getting Hired!
Certification
Get Certified by FITA Academy. Also, get Equipped to Clear Global Certifications. 72% FITA Academy Students appear for Global Certifications and 100% of them Clear it.
Affordable Fees
At FITA Academy, Course Fee is not only Affordable, but you have the option to pay it in Installments. Quality Training at an Affordable Price is our Motto.
Flexibility
At FITA Academy, you get Ultimate Flexibility. Classroom or Online Training? Early morning or Late evenings? Weekdays or Weekends? Regular Pace or Fast Track? - Pick whatever suits you the Best.
Placement Support
Tie-up & MOU with more than 1,500+ Small & Medium Companies to Support you with Opportunities to Kick-Start & Step-up your Career.
Python Certification Training in Pondicherry
About Python Certification Training in Pondicherry at FITA Academy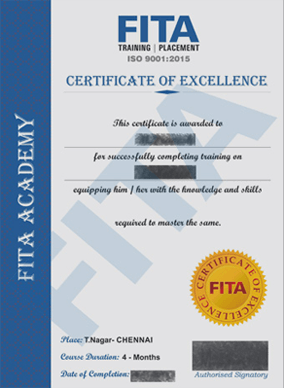 Python Certification Training in Pondicherry
Upon successful completion of the Python course, participants are awarded a certification. This certification provides a distinctive qualification that is highly valued in the software and IT industries, opening up opportunities for employment. A Python certification can significantly increase an applicant's chances of being hired for the top positions in MNC firms.
The certification signifies that candidates have essential Python knowledge required for working in the industry. It serves as a valuable asset during interviews, enabling candidates to present themselves confidently and effectively. The candidate can enrol in this Python Training in Pondicherry at FITA Academy, which would pave the way for a successful profession if they want to improve their career in IT development.
There are two levels of Python Certificate Courses offered at FITA Academy
Advanced Python Programming language
Expert Python with Django framework
Have Queries? Talk to our Career Counselor
for more Guidance on picking the right Career for you!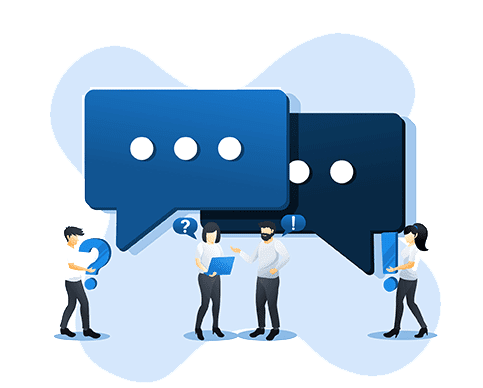 Job Opportunities After Completing Python Course in Pondicherry
One of the most promising programming languages for tech professions, Python, has effectively ascended to the top of the list. Python has reportedly gained the top rank among the abilities that employers will demand in 2020, according to Forbes' most recent reports. Furthermore, 7.2 million Python developers are employed compared to 8.2 million for other well-known programming languages like Java. These reports were provided by SlashData.
Python is one of the most adaptive and flexible programming languages contributing to its quick growth. Online applications, video games, and data science projects are regularly made using the computer language Python. Python is also a vital tool for new industries like big data, networking, and artificial intelligence. Other well-known businesses that use Python include NASA, Google, Yahoo Maps, YouTube, Dropbox, Facebook, Amazon, PayPal, Instagram, Quora, Spotify, Flipkart, Slack, Uber, and IBM.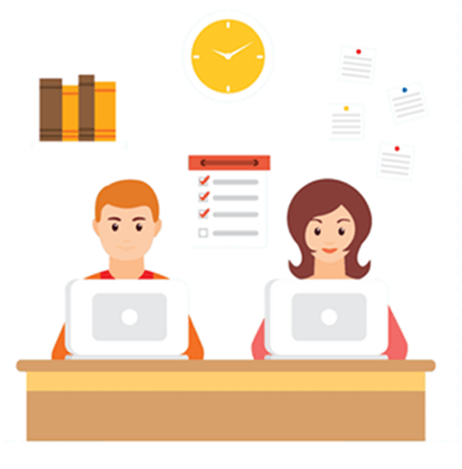 These firms frequently provide the roles of software developer, software programmer, Python developer, software engineer, data analyst, and research analyst following the completion of the Python programming language. According to reports from Indian employment portal websites, each site has between 20,000 and 40,000 more Python job openings. The need for Python developers will significantly rise as a result of Python's particular qualities and rising popularity.
An entry-level Python coder in India can anticipate making between Rs. 3,60,000 and Rs. 4,20,000 annually. Developers with 3-5 years of experience can expect to make between Rs. 4,50,000 and Rs. 6,20,000 annually. The average yearly salary for coders with at least five years of experience and specialised knowledge is between Rs. 6,50,000 and Rs. 8,00,000. The average yearly wage for a Python developer is $71,789 globally. The typical salary and benefits may change depending on the experience and skill sets obtained and the organisational policies.
Under the direction of professionals in the software development industry, FITA Academy's Python Classes in Pondicherry provide the necessary professional abilities needed for a professional Python Developer.
Read more
K
Krithika Sridar

I highly recommend the Python course in Pondicherry at FITA Academy to anyone who wants to improve their coding skills. The course content was well-organised, covering everything from the basics to more advanced topics. The instructors were supportive and offered insightful criticism of our assignments. It was an enriching learning experience.
M
Magdalene G

The Python course in Pondicherry at FITA Academy exceeded my expectations. I felt at ease clearing my doubts since the teachers provided a welcoming and encouraging learning environment. The course material was helpful, and I appreciated the real-life examples that demonstrated the application of Python in various industries.
N
Nikhil P

Taking the Python classes in Pondicherry was incredible. The course trainers were knowledgeable and patient, guiding us through the concepts step by step. The hands-on projects helped solidify my understanding, and now I feel confident in my Python programming skills.
S
Sandeep K

One of my best choices was to enrol in the Python Training in Pondicherry at FITA Academy. The course was well-paced, and the trainers made complex topics accessible. The course community was supportive, with forums and discussion groups where we could interact with other learners. I am appreciative of the abilities and information I have acquired during the course.
V
Vinosha

I had zero programming knowledge before enrolling in the Python course, but the instructors made the learning process enjoyable and accessible. They started with the basics and gradually helped me understand the concepts. I was able to develop my own Python programmes due to interactive sessions and practical examples taught in this course. This course is beneficial for beginners.
Have Queries? Talk to our Career Counselor
for more Guidance on picking the right Career for you!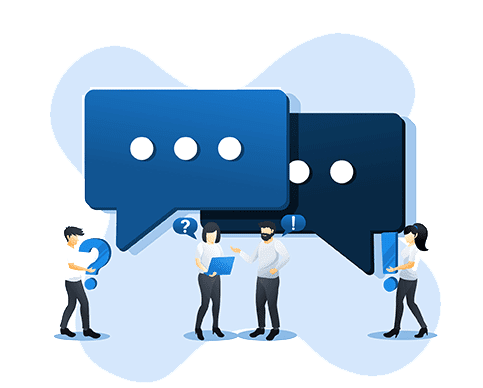 Python Course in Pondicherry Frequently Asked Question (FAQ)
What subjects will be covered in this Python course in Pondicherry?

This Python course in Pondicherry will cover a wide range of topics, including

Introduction to Python language
Classes, objects and data types
List, dictionaries and other containers
Loops and conditional execution
Working with files and folders in Python
Data structures
Custom functions
OOP principles in Python
Web frameworks using Python
Learning how to install Libraries and Packages

Is it hard to get certified in Python?

No, learning Python and obtaining certificates are not challenging tasks. Your success in this training course and after that will depend on your understanding of basic programming ideas and Python features.

What can I do after completing the Python Course in Pondicherry?

Once you've finished our Python Training in Pondicherry, You'll be prepared to delve into the programming world. You won't be as intimidated by programming obstacles, and you'll be able to pinpoint the problems in a specific problem area without having to guess. Additionally, you will acquire the technical expertise required to put real-world problem solutions into practice.
Read more
Additional Information
Python, a versatile and powerful programming language, has gained immense popularity among developers worldwide. With its clean syntax, rich library ecosystem, and ease of use, Python has become a go-to choice for various applications, from web development to data analysis. In the blog spot, we will delve into the fascinating world of Python and explore its key features, benefits, and real-world applications. Python is helpful for everyone, whether you are a novice eager to learn your first programming language or an experienced developer trying to expand your skill set.
Python's simplicity and readability make it an ideal language for beginners. Unlike other programming languages, Python emphasises code readability, with its clean and concise syntax resembling natural language. This user-friendly approach allows developers to express ideas and solve problems more efficiently. Additionally, Python has a vast and active community, providing extensive documentation, tutorials, and support for newcomers.
Python's popularity can be attributed to its rich features and advantages. Here are some key advantages of Python
Readability and Simplicity
Python's natural-language-like grammar, which is clear and condensed, promotes code readability. As a result, development and debugging take less time and effort, are easier to understand, and are easier to maintain. Python's simplicity makes it a good language for novices to learn programming fundamentals.
Extensive Standard Library
Python comes with a comprehensive standard library that provides a wide range of modules for various tasks, such as file I/O, networking, data manipulation, web development, and more. This extensive library reduces the need for developers to write code from scratch, enabling faster development and higher productivity.
Large Ecosystem of Third-Party Libraries and Frameworks
Python has an extensive collection of external libraries and frameworks that enhance its features and provide specialist tools for a variety of industries. Popular libraries like NumPy, Pandas, TensorFlow, and Django provide powerful solutions for scientific computing, data analysis, machine learning, and web development. This rich ecosystem allows developers to leverage existing tools and resources, accelerating development.
Cross-Platform Compatibility
Python is a cross-platform language that enables Python code to execute without significant alterations on various operating systems, including Linux, MacOS and Windows. This portability enables developers to access a more extensive user base and makes it simpler to deploy Python apps across various environments.
Strong Community and Support
Python has a vibrant and active community of developers worldwide. This community actively contributes to the language's growth and provides extensive support through forums, online communities, and open-source projects. The availability of resources, tutorials, and documentation makes it easier for developers to learn, troubleshoot, and collaborate on Python projects.
Productivity and Rapid Development
Python's simplicity, ease of use, and extensive libraries enable developers to write code quickly and efficiently. The language's high-level abstractions and built-in data structures allow faster development cycles, reducing the time required to implement solutions. Python's focus on code readability also facilitates collaboration among development teams, enhancing productivity.
Integration Capabilities
Python can seamlessly integrate with other programming languages, making it an excellent choice for building complex applications. It supports various integration mechanisms, such as C/C++ extensions, calling external libraries, and interoperability with languages like Java and . NET. This flexibility allows developers to combine the strengths of multiple languages and leverage existing codebases. These applications are taught in the Python Course in Pondicherry.
Real-world Applications
Due to its adaptability, Python is now used in numerous practical applications. For instance, frameworks like Django and Flask allow programmers to quickly create scalable and reliable web apps. Python is an excellent option for system administration, automation, and scripting activities due to its simplicity.
Python's prominence in the data science and machine learning communities is remarkable. Libraries like NumPy, Pandas, and Scikit-learn provide potent data manipulation, analysis, and machine learning model development tools. Python's integration with popular deep learning frameworks like TensorFlow and PyTorch has also accelerated advancements in artificial intelligence.
Moreover, Python finds utility in scientific research, finance, game development, and network programming. Its extensive support for APIs and ability to interface with other languages make it a versatile tool in various domains.
In conclusion, Python's rise in popularity can be attributed to its simplicity, readability, and versatility. Its vast ecosystem of libraries, frameworks, and tools makes it a compelling choice for developers across different domains. Whether it's a beginner or an experienced programmer, Python's gentle learning curve and community support ensure a smooth and enjoyable coding experience.
As you embark on Python Training in Pondicherry, embrace the power of this language and explore its myriad possibilities. Python covers everything from web development, data analysis, machine learning, and automation. Start with the basics, practise your coding skills, and join the vibrant Python community. The world of Python awaits, ready to empower you to create innovative solutions and embark on exciting programming adventures.
Read more