Course Highlights & Why Full Stack Developer Course in Pondicherry at FITA Academy?
Expert instructors designed instructional materials for our Full Stack course according to the demands of the global market.
The Front-end and Back-end technologies have been equally focused in this courseware, which was created by professionals in the field.
You will gain knowledge of the entire ecosystem of Web Developer technologies under the direction of working professionals.
FITA Academy uses the most recent technology to provide Smart Classrooms with Blended Learning for Full Stack Training in Pondicherry.
Students who meet the requirements will receive 100% placement help as part of the training programme at FITA Academy after completing the course.
Full Stack Developer Training in Pondicherry is available at the FITA Academy in various batch times, including weekend, weekday, and expedited sessions.
We provide certified Full Stack Training at an affordable cost.
Read more
Upcoming Batches
| | | | |
| --- | --- | --- | --- |
| 23-09-2023 | Weekend | Saturday (Saturday - Sunday) | |
| 25-09-2023 | Weekdays | Monday (Monday - Friday) | |
| 28-09-2023 | Weekdays | Thursday (Monday - Friday) | |
| 30-09-2023 | Weekend | Saturday (Saturday - Sunday) | |

Classroom Training
Get trained by Industry Experts via Classroom Training at any of the FITA Academy branches near you
Why Wait? Jump Start your Career by taking the Full Stack Developer Course in Pondicherry!
Instructor-Led Live Online Training
Take-up Instructor-led Live Online Training. Get the Recorded Videos of each session.
Travelling is a Constraint? Jump Start your Career by taking the Full Stack Developer Online Course!
Have Queries? Talk to our Career Counselor
for more Guidance on picking the right Career for you!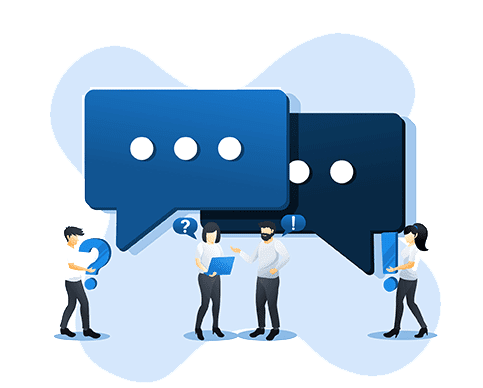 Trainer Profile
FITA Academy is one of the most ardent supporters of blended learning, and we go to great lengths to implement it at our institution.
Our Full Stack Instructors at FITA Academy train our students to become professionals in the field.
At FITA Academy, we employ Full Stack Trainers with in-depth knowledge of web application development and programming.
At FITA Academy, a group of Full Stack trainers that are working professionals with years of training expertise give students practical training in client-side and server-side programming.
By introducing the students to tools that are relevant to the industry, such as MEAN Stack, MERN Stack, and LAMP Stack, the FITA Academy trainers upskill the students on the Web Development process.
Our Full Stack Trainers at FITA Academy provide thorough instruction with comprehensive hands-on exercises and provide each student the necessary one-on-one time to ensure they achieve the greatest results.
Our trainers assist students in developing a professional resume and boosting their confidence by offering insightful information about interview questions and handling interviews through mock interviews.
Features
Real-Time Experts as Trainers
At FITA Academy, You will Learn from the Experts from industry who are Passionate in sharing their Knowledge with Learners. Get Personally Mentored by the Experts.
LIVE Project
Get an Opportunity to work in Real-time Projects that will give you a Deep Experience. Showcase your Project Experience & Increase your chance of getting Hired!
Certification
Get Certified by FITA Academy. Also, get Equipped to Clear Global Certifications. 72% FITA Academy Students appear for Global Certifications and 100% of them Clear it.
Affordable Fees
At FITA Academy, Course Fee is not only Affordable, but you have the option to pay it in Installments. Quality Training at an Affordable Price is our Motto.
Flexibility
At FITA Academy, you get Ultimate Flexibility. Classroom or Online Training? Early morning or Late evenings? Weekdays or Weekends? Regular Pace or Fast Track? - Pick whatever suits you the Best.
Placement Support
Tie-up & MOU with more than 1,500+ Small & Medium Companies to Support you with Opportunities to Kick-Start & Step-up your Career.
Full Stack Developer Certification Training in Pondicherry
About Full Stack Developer Certification Training in Pondicherry at FITA Academy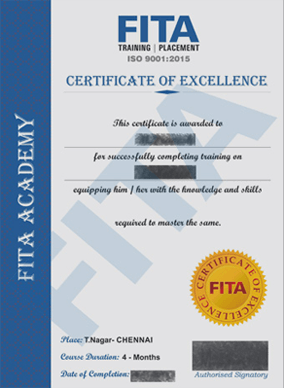 Full Stack Developer Certification Training in Pondicherry
The professional qualification that can be used to show a candidate's knowledge of the whole web development process and that they have developed a deep comprehension of it is the Full Stack Developer Certification. When a candidate completes the Full Stack Developer Course and receives real-world project experience, it is acknowledged that they have gained the abilities to work on the Front-end, Back-end development process, as well as the use of the database. Your profile will be given priority when you offer this certificate to the prospective employer together with your CV, and it will also give you access to a wide range of future employment options.
Under the direction and mentorship of working professionals, you will get the knowledge and abilities required to become a capable full-stack developer during our Full Stack Certification Course in Pondicherry at FITA Academy. Our thorough Full Stack Developer Training in Pondicherry is delivered by professionals with more than 10 years of expertise in the field of Web Application Development at FITA Academy. Your expertise has been updated to reflect the most recent market trends to stay one step ahead of your rivals.
Have Queries? Talk to our Career Counselor
for more Guidance on picking the right Career for you!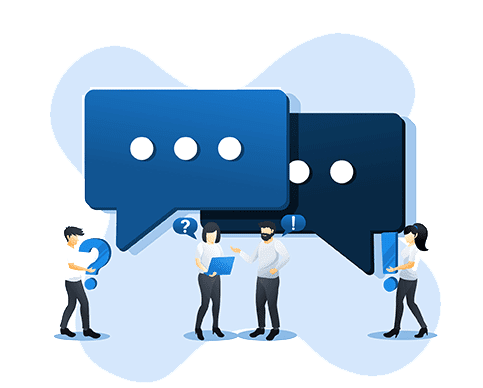 Job Opportunities After Completing Full Stack Developer Course in Pondicherry
Technology changes as we advance, and this trend will never end. Because of these ongoing technological developments, organisations have been forced to concentrate increasingly on creating software solutions. They will be able to meet the rising needs of their clients thanks to this. As a result, businesses began to require more Full Stack Developers. Industries have embraced these developers in recent years. Many developers hold important positions in small and medium-sized development companies. Most start-up businesses engage a full-stack developer to create both their own applications and the applications of their clients in order to leverage their costs.
A closer inspection reveals that these developers' capital investments are the primary cause of their concentration here. Small and medium-sized firms make fewer capital investments than large corporations do. These businesses strive to achieve effective outcomes by maximising the productivity of their resources because they cannot afford to hire more staff.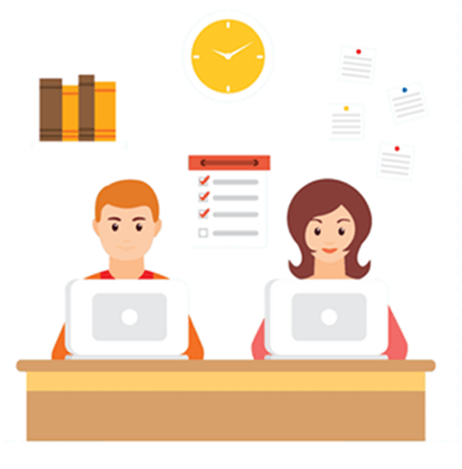 Full Stack Developers are their only viable choice for accomplishing it. Full Stack Developers are typically the last-resort contributors to the companies in most industries. Due to their diverse skill sets, these developers aid corporations in a variety of various ways as they grow their enterprises. Since small and medium-sized firms typically employ these developers, there may be room for pay scale uncertainty. But in reality, Full Stack Developers earn much more money than other developers in the market and have better career stability and growth than developers employed by top firms. Since they may create an application entirely on their own, they also have the choice to work as independent or concurrent freelance developers, which would increase their earning potential.
In India, PayScale.com reports that the typical entry-level salary for a Full Stack Developer is between Rs 3,75,000 and Rs 5,45,000. With 1-4 years of expertise, Full Stack Developers can easily make between Rs 5,53,006 and Rs 7,50,000. Additionally, Full Stack Developers with 5 to 9 years of expertise may expect to make between Rs 8,20,000 and Rs 1,375,689 annually. Additionally, these compensation packages may change depending on your skill set, years of experience, and the organisation you join.
If you successfully complete the Full Stack Developer Training in Pondicherry after mastering it, you can get the top Full Stack Developer Salary for Freshers. Enrolling in the Full Stack Training in Pondicherry at FITA Academy will give you a thorough understanding of the stacks and improve your building skills for a full web application. Your knowledge is equipped with the highly valued professional abilities in great demand in the market with the aid of our Expert Trainers.
You will be qualified for the following jobs after completing the Full Stack Developer training programme offered by FITA Academy in Pondicherry:
Full-Stack Developer
Back-End Developer
Front-End Developer
Web Developer
Web Designer
Read more
M
Meenakshi G

I joined the Full Stack Developer Course at Pondicherry, and it was an amazing experience. The trainers were very patient and explained complex concepts in a simple manner. I learned HTML, CSS, JavaScript, and other important technologies. The hands-on projects helped me apply my knowledge effectively. Now I feel confident in building both front-end and back-end components of a web application. Thank you, FITA.
S
Saikumar A

I enrolled in the Full Stack Course in Pondicherry and was very satisfied. The trainers were well-skilled and always ready to help. The course covered both front-end and back-end technologies comprehensively. I learned how to create user-friendly interfaces, manage databases, and implement server-side logic. This course equipped me with the skills needed to pursue a successful career as a Full Stack developer.
I
Ishitha S

The Full Stack Training in Pondicherry was a very good experience. The course content was well-structured, and the instructors provided clear explanations. I gained expertise in MongoDB, Express.js, AngularJS, and Node.js, which are vital for full-stack development. The practical sessions allowed me to practice what I learned and boosted my confidence. Thank you, FITA Academy.
A
Antony Thomas

The full Stack Training in Pondicherry was an enriching experience for me. The trainers were experienced professionals who provided step-by-step guidance throughout the course. I learned how to build responsive web applications using various technologies like HTML, CSS, JavaScript, and more. The curriculum also focused on database management and integrating front-end and back-end components. The course helped me a lot. Thank you, FITA.
Have Queries? Talk to our Career Counselor
for more Guidance on picking the right Career for you!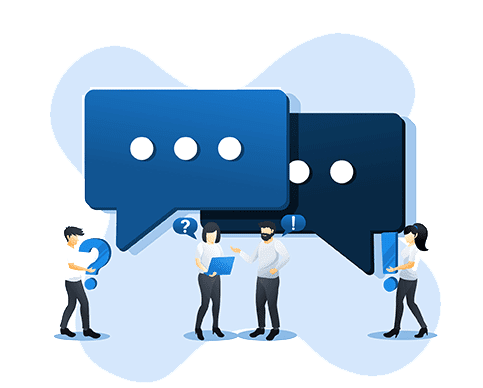 Full Stack Developer Course in Pondicherry Frequently Asked Questions (FAQs)
Who is a Full Stack Developer?

A professional with the capacity to oversee all server, systems engineering, client, and database work is known as a full-stack developer. A full-stack developer has the expertise to manage the entire web development process.

Are Full Stack Developers highly demanded?

A full-stack developer can work uninterruptedly on both ends of the web development process. This is the reason why businesses are in such high demand for Full stack developers nowadays. According to reports issued by the sector, there has reportedly been a 20% growth in Full Stack Developers in the web development market. An entry-level developer in India makes, on average, between Rs. 5,50,000 and Rs. 7,50,000 annually. The compensation packages provided to these professionals are incredibly hefty.
Read more
Additional Information
Full stack development refers to the process of creating web applications that involve working with both front-end and back-end technologies. A Full stack developer is skilled in handling every aspect of the development process, from designing user interfaces to implementing server-side logic and managing databases. In this, we will explore the concept of full stack development, its importance, the skills required, and the technologies commonly used.
What is Full Stack Development?
Full stack development encompasses both front-end and back-end development. Front-end development deals with a web application's visual and interactive elements that users directly interact with. It involves designing and developing the user interface, implementing responsive layouts, and incorporating client-side scripting languages such as HTML, CSS, and JavaScript.
On the other hand, back-end development involves server-side logic and database management. It focuses on building the infrastructure, handling data storage and retrieval, and implementing the business logic of an application. Back-end development often includes technologies like server-side scripting languages (such as Python, Ruby, or Node.js). Web frameworks, databases (such as MySQL or MongoDB), and APIs.
Importance of Full Stack Development
Full stack development offers several advantages that make it an attractive approach for building web applications:
Versatility
Full-stack developers have a broader skill set compared to specialised developers, allowing them to work on different aspects of a project. They can move seamlessly between front-end and back-end tasks, improving productivity and reducing dependencies.
Efficient Communication
Being proficient in both front-end and back-end development, full-stack developers can effectively communicate with other team members. They can understand and collaborate with designers, project managers and other developers, ensuring smoother project execution.
Faster Development Cycles
Full-stack developers can work on multiple layers of an application simultaneously, reducing the overall development time. They can develop end-to-end features independently, resulting in quicker iteration and faster delivery of projects.
Cost Effectiveness
Hiring a full-stack developer can be cost-effective for smaller teams or start-ups. Instead of hiring separate front-end and back-end developers, a full stack developer, full stack developers can handle the complete development process, reducing overhead costs.
Skills Required for Full Stack Development
Becoming a full-stack developer requires diverse skills across different layers of web development. Here are some key skills necessary to excel in this field:
Front End Technologies
Proficiency in HTML, CSS, and JavaScript is essential for building responsive user interfaces. Knowledge of front end frameworks like React, Angular or Vue.js is also beneficial.
Back End Technologies
Full-stack developers should be comfortable with server-side scripting languages like Python, Ruby, or Node.js. They should have hands-on experience with popular web frameworks such as Django, Ruby on Rails, and Express.js.
Databases and Query Languages
Understanding how to design and interact with databases is crucial. Familiarity with SQL (Structured Query Language) and NoSQL databases like MongoDB or Firebase is essential.
Version Control
Proficiency in using version control systems like Git is important for collaborating with other developers and managing code repositories.
Web APIs
Knowledge of creating and consuming APIs (Application Programming Interfaces) is necessary to integrate different components of an application.
Problem-Solving and Debugging
Full Stack developers should have strong problem-solving and debugging skills. They should be able to identify and resolve issues across various layers of the application.
Common Technologies and Tools
Full-stack developers have a wide range of technologies and tools at their disposal. Some commonly used ones include:
Front End Technologies: HTML, CSS, JavaScript, React, Angular, Vue.js, Bootstrap, Sass.
Back End Technologies: Python, Ruby, Node.js, PHP, Java, .NET, Django, Ruby on Rails, Express.js.
Databases: MySQL, PostgreSQL, MongoDB, Firebase, SQLite.
Version Control: Git, GitHub, Bitbucket.
Web Servers: Apache, Nginx
APIs and Integration: RESTful APIs, JSON, XML, GraphQL.
Testing and Debugging: Jest, Mocha, Chai, Postman, Chrome DevTools.
Development and DevOps: Docker, Kubernetes, AWS, Azure, Heroku, Jenkins.
IDEs and Editors: Visual Studio Code, Sublime Text, Atom, IntelliJ IDEA.
Full stack Course in Pondicherry development offers a comprehensive approach to building web applications by combining front end and back-end deployment skills. It allows developers to work on multiple layers of an application, resulting in faster development cycles, efficient communication, and cost-effectiveness. With the right skills and knowledge of various technologies, a full-stack developer can excel in this field and find numerous career opportunities. As long as technology keeps developing, being a full-stack developer is an interesting and lucrative career choice in the software development industry.
Read more