Course Highlights & Why Python Course in Salem at FITA Academy?
FITA Academy provides a broad course curriculum that meets Python Developers' global requirements.
The industrial experts design python Training in Salem which provides with the necessary training from their basics, and they explain the concepts of Python clearly to the trainees.
The trainers at FITA Academy trainers have 10+ years of experience and skillfully instruct the trainees through various case studies and on-the-job training.
The trainees routinely receive a recap of the previous classes.
The training sessions at FITA Academy are interactive, and the trainees are free to ask the tutors any questions they may have.
This Training from FITA Academy that is 100 per cent professional will ensure that trainees are prepared to work in a professional workplace.
Weekend, weekday, and fast-track batches are available at our Python training in Salem.
Read more
Upcoming Batches
| | | | |
| --- | --- | --- | --- |
| 02-11-2023 | Weekend | Saturday (Saturday - Sunday) | |
| 04-12-2023 | Weekdays | Monday (Monday - Friday) | |
| 07-12-2023 | Weekdays | Thursday (Monday - Friday) | |
| 09-12-2023 | Weekend | Saturday (Saturday - Sunday) | |

Classroom Training
Get trained by Industry Experts via Classroom Training at any of the FITA Academy branches near you
Why Wait? Jump Start your Career by taking the Python Training in Salem!
Instructor-Led Live Online Training
Take-up Instructor-led Live Online Training. Get the Recorded Videos of each session.
Travelling is a Constraint? Jump Start your Career by taking the Python Online Course!
Have Queries? Talk to our Career Counselor
for more Guidance on picking the right Career for you!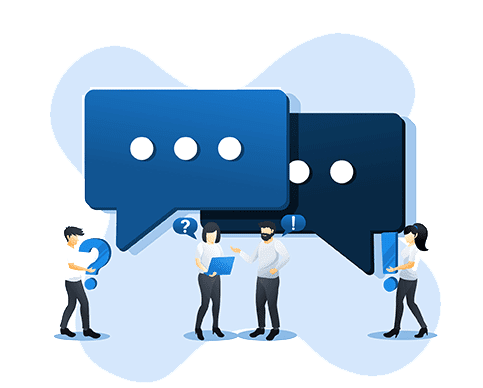 Trainer Profile
Trainees are guided by instructors through practical projects and technical training to become Python developers.
Trainers at FITA Academy are employed by prestigious multinational corporations.
Trainees get good practical and technical knowledge from the complete support of their trainers.
Trainers give each student their full attention and assist them as needed with their academic and professional goals.
Students are instructed by expert professionals using real-time projects.
Trainers assist trainees in creating their resumes and provide essential interview tips.

Learn at FITA Academy & Get Your
Dream IT Job in 60 Days
like these Successful Students!
Features of Python Course in Salem at FITA Academy
Real-Time Experts as Trainers
At FITA Academy, You will Learn from the Experts from industry who are Passionate in sharing their Knowledge with Learners. Get Personally Mentored by the Experts.
LIVE Project
Get an Opportunity to work in Real-time Projects that will give you a Deep Experience. Showcase your Project Experience & Increase your chance of getting Hired!
Certification
Get Certified by FITA Academy. Also, get Equipped to Clear Global Certifications. 72% FITA Academy Students appear for Global Certifications and 100% of them Clear it.
Affordable Fees
At FITA Academy, Course Fee is not only Affordable, but you have the option to pay it in Installments. Quality Training at an Affordable Price is our Motto.
Flexibility
At FITA Academy, you get Ultimate Flexibility. Classroom or Online Training? Early morning or Late evenings? Weekdays or Weekends? Regular Pace or Fast Track? - Pick whatever suits you the Best.
Placement Support
Tie-up & MOU with more than 1,500+ Small & Medium Companies to Support you with Opportunities to Kick-Start & Step-up your Career.
Python Certification Training in Salem
About Python Certification Training in Salem at FITA Academy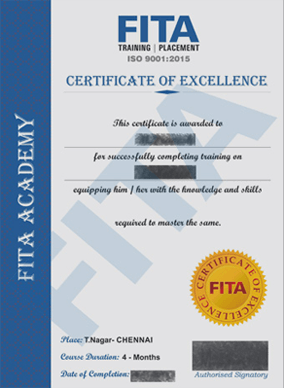 Python Certification Training in Salem
The Python Course in Salem is a professional credential that certifies a person's Skill for coding activities associated with the principles of Python programming and the essential ideas and methods used in Object-Oriented Programming, Web Development, and Game Development. Additionally, having a certificate from a Python course on your resume positively affects the interview and increases your likelihood of being given priority.
Both beginners and software professionals benefit from the Python Course in Salem at FITA Academy, which provides instruction and certification to advance their coding skills. The training is provided by knowledgeable instructors with 10 years of expertise in this industry, and they will assist you in deepening your understanding of programming skills. Additionally, Python training in Salem aids in your ability to land a job at any organisation that needs programmers. The demand for qualified developers is expanding, creating more job opportunities daily. This qualification teaches you how to handle projects successfully and promotes independence. It aids in the growth of your analytical and problem-solving abilities. Additionally, it improves your capacity for critical thought and helps you understand the business logic. Finally, It allows you to handle errors gracefully.
Have Queries? Talk to our Career Counselor
for more Guidance on picking the right Career for you!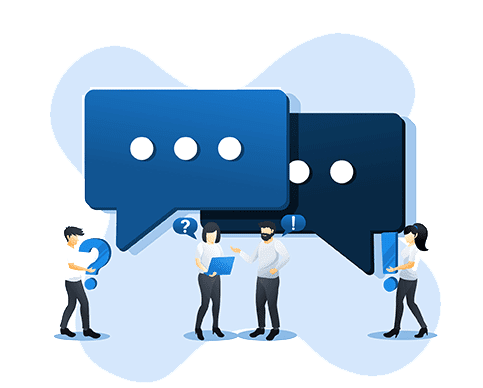 Job Opportunities After Completing Python Course in Salem
Python has successfully managed to top the list of the best programming languages. It is among the most promising careers for software developers among the many other languages used in our technological world. According to recent reports, Python has taken the top spot among the skills employers will be sneak for in the upcoming years. Additionally, there are about 8.2 million Python developers compared to only 7.2 million for other well-known programming languages like Java. These were the reports that SlashData provided.
Python's rapid development is considered as one of the most adaptable and flexible programming languages. Python is a straightforward and simple-to-learn programming language widely utilised in developing web applications, video games, and data science. Furthermore, Python is a foundational technology for emerging fields like artificial intelligence, networking, and big data. NASA, Google, Yahoo Maps, YouTube, Dropbox, Facebook, Amazon, PayPal, Instagram, Quora, Spotify, Flipkart, Slack, Uber, and IBM are a few other well-known companies that utilise Python.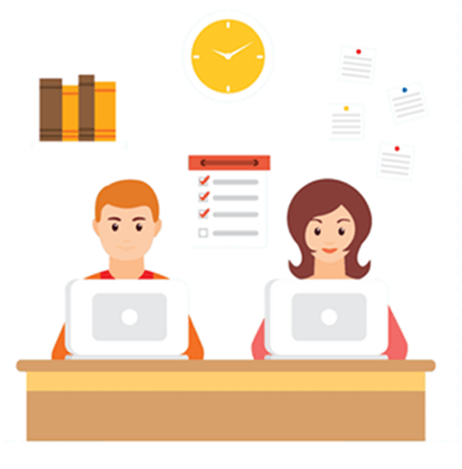 Following the Python programming language training, these organisations generally provide the positions of software developer, software programmer, Python developer, software engineer, data analyst, and research analyst. There are between 20,000 and 40,000 more Python job opportunities on each site, according to reports provided by various job portal websites. Because of Python's distinctive characteristics and growing popularity, there will also be a vast increase in the demand for Python developers.
In India, an entry-level Python developer may expect to earn between Rs. 3,60,000 and Rs. 4,20,000 annually. The annual salary range for developers with 3-5 years of experience is between Rs. 4,50,000 and Rs. 6,20,000. And experts with five or more years of experience and specialised knowledge make between Rs. 6,50,000 and Rs. 8,00,000 annually. A Python Developer makes an average yearly salary of $71,789 worldwide. The typical salary and benefits may vary depending on the experience and skill set attained and organisational rules.
Read more
M
Mohan

I Understood the language and its applications which helped me get placed by attending the Python Course in Salem at FITA Academy. My trainer skillfully explained both the fundamental and more complex ideas with conceptual clarity. I also had group discussions and mock interviews, which gave me a good understanding of the interview process. Overall, learning at the FITA academy gave me confidence to face interview and I am grateful my trainer and FITA Academy.
P
Nikitha

I signed up for Python training at Salem FITA Academy on the advice of one of my friends. The curriculum followed here is industry standards, and my trainer who trained me helped me understand the concepts easily. As I am new to learn Python programming language's my trained helped me with fundamentals also and Thanks FITA Academy for providing me with interview tips and placement support.
A
Anitha

The Python Training Program at FITA Academy in salem was a great place for me to learn. Modules in the Python Course that were well-organized and had regular tests helped me learn the language quickly. Also, my Python trainer at FITA Academy was an expert in Software Development. he is able to anticipate or guess my what questions i will ask and provide solutions even before I ask them. Thanks to my trainer and FITA Academy for your guidance.
A
Abdul

I took a Python course at FITA Academy in Salem, and I finished it. The way I learned at FITA Academy was just excellent. I liked the way my trainer taught. I got great combination of classes that are both practical and conceptual. It was very easy to learn Python. I have already got placed, thank you to my trainer who provided interview tips and placement assistance.
Have Queries? Talk to our Career Counselor
for more Guidance on picking the right Career for you!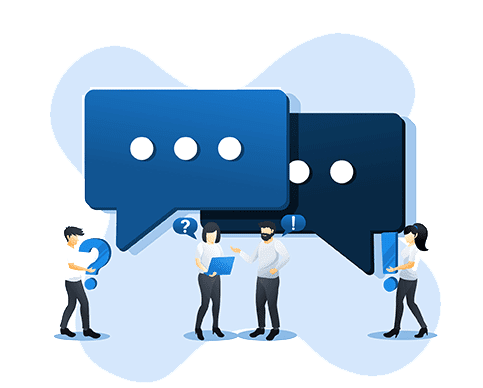 Python Course in Salem Frequently Asked Question (FAQ)
Additional Information
Python is a top-level object-oriented programming language created by Dutch programmer Guido van Rossum and came into existence in the year 1991, bout over two years ago. Python allows programmers to write complex procedures effortlessly and with clarity, thanks to its support for procedural, object-oriented as well as functional programming. Interpreters that are part of Python are compatible with different operating systems, including Windows, Linux, and macOS. Python is designed as a general-purpose programming system with smaller cores and large standard libraries that can handle various programming needs.
Python is an open-source language for programming managed by the Python Software Foundation, a non-profit corporation. The most recent version has been released as Python 3.7 with new syntax features libraries, library modules and data models, standard library features, Python features, and documentation translations (Japanese, French, Korean).
The Python community is large and across the globe, assisting Python programmers in discussing problems and imparting their vast information to new Python developers. Python is highly regarded due to its readability, ease of programming and ability to work with other programming languages, including C, C++ and Java. Python has multiple modules that facilitate the reuse of Scripts by providing features like dynamic typing and automated memory management.
Python could also be referred to as the future language because of its incredible compatibility with advanced technologies like Artificial Intelligence, Big data, Data Science, Machine learning and the Internet of Things(IoT), etc.
FITA Academy provides top-of-the-line Python Training in Salem for students who want to become Python Programmers who want to build an outstanding careers in the field of Professional Python programmers. With over 10 years of experience in helping bridge the gap in skills in workers, FITA Academy has been influential in shaping the lives of hundreds of young people in the correct direction. Take part in the Python Course at Salem in the FITA Academy and increase your opportunities in the workplace.
In addition, we have compiled Python Books for Beginners & Advanced Programmers to learn more about the Python Programming language.
Why Python?
Python is renowned for its standard library that helps in better integration on multiple platforms.
Python is an open-source programming language with a simple and understandable syntax for easy coding experience.
Python plays a crucial role in Data Analytics, web development, automation, embedded programming, Robotics, and Big data.
Python is noted for its best cross-platform performance since Python functions effectively on various Operating systems such as Ubuntu, Linux, Windows, etc.
Candidates with excellent Python Programming skills are preferred in top companies like Google, Uber, Facebook, PayPal, Instagram, Dropbox, and Netflix.
Eligibility Criteria
Candidates with BCA, BE/ B.Tech degrees specialising in Computer Science and Information Technology are most preferred by most organisations. Post Graduate students can also become Python Developers if their skill sets match the business requirements. Candidates who are upskilled through any certification course are most likely to be hired by recruiters. Python Training in Salem at FITA Academy transforms aspiring Python Programmers Into Certified Python Developers through hands-on training in Python.
Prerequisites
There are no such Prerequisites for this course as Python is an open-source language and can be learned as a first language. One needs to have good knowledge of the basics of computer handling.
What will you learn in the Python Course in Salem at FITA Academy?
A basic understanding of the Python language
Understanding Python Scripts in various platforms.
Knowing to use and create functions in Python.
Mastering Core Python and Web Frameworks.
Learning Python Django and advanced concepts of web development in Python.
Using PyGame and game development in Python.
Able to create your Python Programs.
Gain more knowledge about consoles and strings output in Python.
Learning about Data Structures, Lists and Dictionaries.
Error Handling and Exceptional Handling in Python.
Knowing various concepts of OOPS and how to use it.
Learning Class Inheritance that is used in the reusability of codes
Able to create your programs in Python.
Packaging and Building the Python modules for reuse.
Some other skills that are needed by Python developers
The Python developers are at the backend of applications and are aware of the multi-process design. They should also handle the threads in the application.
Understanding and creating APIs using REST is crucial for connecting the application to various other elements.
An understanding of the various variants of Python versions is vital. FITA Academy has the top Python Training Institute in Salem for training students in iokthe latest developments and concepts. advancements in this Python platform.
Understanding Web frameworks are necessary for the implementation of the coding.
Know-how about mappers, such as SQL or ORM to aid in connecting the application with databases.
Python developers should possess an excellent ability to communicate effectively in order to ensure coordination within the team and have the ability to effectively communicate requirements for the entire team.
Python developers must have an ability to design and manage servers that are safe, scalable, and adaptable.
The Python developer must be able to handle the server and the system using the knowledge of scripting.
FITA Academy been awarded the distinction of being one of the Best Python Training Institute in Salem due to the training of highly skilled instructors who offer quality education for students.
Perspective Growth of Python
Python is required by other technologies such as Machine Learning, Artificial Intelligence, Data Science, and Cloud Computing.
Python is utilized to analyze data and assertion, as its is a general-purpose programming language and R programming language can be described as a statistical programming language with certain limitations.
Python is utilized to develop games, web applications, development, as well as business applications.
The most well-known libraries for the Python language include SciPy, IPython, NumPy and Pandas. The libraries are designed for a specific purpose and are used for numerical and statistical analysis.
Python can be described as a powerful programming language that is suitable for robotics, networking and scraping websites.
These are the main reasons behind the growing demand and popularity of Python. Join FITA Academy to take advantage of the top Python Course in Salem and get to know the various methods in which Python can be used.
Read more