Course Highlights & Why CCNA Course in Pondicherry at FITA Academy?
Our comprehensive Data Science Classes in Pondicherry combine theoretical learning with practical implementation.
The CCNA Courseware requires that students have a comprehensive understanding of network and security concepts.
Comprehensive instruction in key subjects like Broadcast, Switching Collision, and Domains CAM Table will be given.
Ability to manage and handle significant IT events in the network by being capable of discovering defects and errors.
At FITA Academy, professional Networking Experts provide CCNA training in Pondicherry.
The CCNA Mentors at FITA Academy help and direct you with the essential advice you need to ace the CCNA Exam.
Read more
Upcoming Batches
| | | | |
| --- | --- | --- | --- |
| 23-09-2023 | Weekend | Saturday (Saturday - Sunday) | |
| 25-09-2023 | Weekdays | Monday (Monday - Friday) | |
| 28-09-2023 | Weekdays | Thursday (Monday - Friday) | |
| 30-09-2023 | Weekend | Saturday (Saturday - Sunday) | |

Classroom Training
Get trained by Industry Experts via Classroom Training at any of the FITA Academy branches near you
Why Wait? Jump Start your Career by taking the CCNA Training in Pondicherry!
Instructor-Led Live Online Training
Take-up Instructor-led Live Online Training. Get the Recorded Videos of each session.
Travelling is a Constraint? Jump Start your Career by taking the CCNA Online Course!
Have Queries? Talk to our Career Counselor
for more Guidance on picking the right Career for you!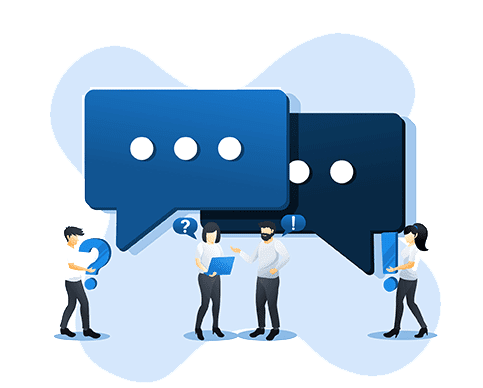 Trainer Profile
The CCNA Tutors at FITA Academy improve knowledge of networking and its security system by giving equal weight to conceptual and practical components.
The CCNA Trainers at FITA Academy enhance the students' networking knowledge, provide them with the necessary skill sets, and help them effectively handle network issues.
The CCNA instructors at FITA Academy are Real-time Networking experts with 10+ years of expertise in the networking industry.
The CCNA Instructors at FITA Academy conduct several case studies, in-depth topic discussions, and seminars to make the learning experience engaging.
The CCNA tutors at FITA Academy give students as much hands-on experience as possible with real-world corporate processes and thoroughly explain the nuances of network management and handling.
FITA Academy's CCNA Trainers in Pondicherry assist and direct you as you successfully pass the Cisco Certification examinations.
Features
Real-Time Experts as Trainers
At FITA Academy, You will Learn from the Experts from industry who are Passionate in sharing their Knowledge with Learners. Get Personally Mentored by the Experts.
LIVE Project
Get an Opportunity to work in Real-time Projects that will give you a Deep Experience. Showcase your Project Experience & Increase your chance of getting Hired!
Certification
Get Certified by FITA Academy. Also, get Equipped to Clear Global Certifications. 72% FITA Academy Students appear for Global Certifications and 100% of them Clear it.
Affordable Fees
At FITA Academy, Course Fee is not only Affordable, but you have the option to pay it in Installments. Quality Training at an Affordable Price is our Motto.
Flexibility
At FITA Academy, you get Ultimate Flexibility. Classroom or Online Training? Early morning or Late evenings? Weekdays or Weekends? Regular Pace or Fast Track? - Pick whatever suits you the Best.
Placement Support
Tie-up & MOU with more than 1,500+ Small & Medium Companies to Support you with Opportunities to Kick-Start & Step-up your Career.
CCNA Certification Training in Pondicherry
About CCNA Certification Training in Pondicherry at FITA Academy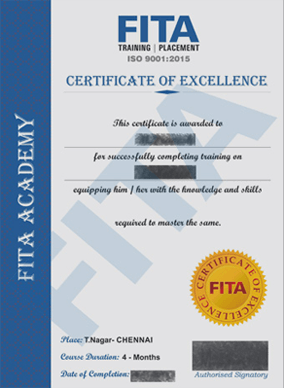 CCNA Certification in Pondicherry
On successful completion of the CCNA Training in Pondicherry at FITA Academy, participants are given a certification. This certificate serves as proof that the networking abilities you have acquired are legitimate. By the end of the CCNA Course in Pondicherry at FITA Academy, you will thoroughly understand Cisco routers and networking. Attaching this certificate to your resume helps raise your profile when you go in for the interview. The CCNA Mentors at FITA Academy are Certified experts that support and mentor you as you take and pass international certification exams, including the CCNA VoIP, CCIE, and CCNP.
You must pass the associated exam to become certified as a CCNA. As of September 2022, there were several different CCNA certifications available, including:
CCNA Routing and Switching: This certification focused on the basics of network routing and switching technologies. However, Cisco has since updated its certification program, and the new CCNA certification has replaced the CCNA Routing and Switching.
CCNA Security: This certification validates your skills in implementing and supporting security measures for network devices.
CCNA Data Center: This certification focuses on data centre infrastructure, networking technologies, and virtualization.
CCNA Collaboration: This certification covers collaboration and video conferencing technologies.
CCNA Cloud: This certification focuses on cloud infrastructure and services.
CCNA Wireless: This certification validates your skills in designing, implementing, and securing wireless networks.
CCNA CyberOps: This certification focuses on cybersecurity operations and provides knowledge and skills related to security monitoring, analysis, and response.
Have Queries? Talk to our Career Counselor
for more Guidance on picking the right Career for you!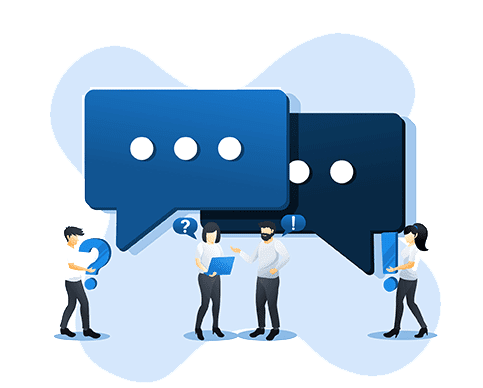 Job Opportunities After Completing CCNA Course in Pondicherry
Currently, Cisco offers a number of certification examinations for professionals to gauge their knowledge and skill sets at various levels of expertise. The most well-known certification test is the CCNA Certification Exam for Cisco Certified Network Associate. Entry-level professionals who wish to start careers in the IT and networking fields should explicitly target this qualification. The various certification exams concentrate on a wide range of topics. Although these certifications serve various needs and objectives, they were created for apprentices who want to specialise in a particular sector of the IT industry.
CCNA Switching, CCNA Cloud, CCNA Routing, CCNA Security, CCNA Service Provider, and CCNA Wireless are a few of the most well-known CCNA Certifications. You will become one of the highly sought-after professionals in the networking sector after passing any one of these certification examinations.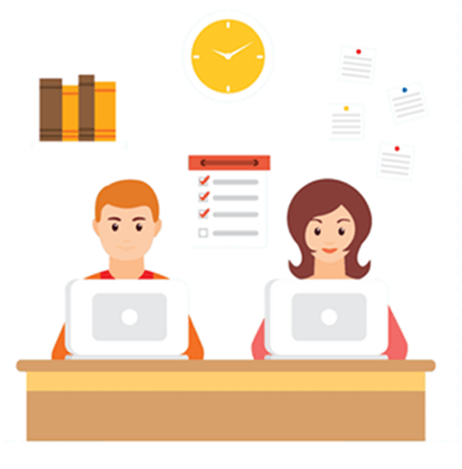 Cisco, Vodafone, Wipro, HCL, Accenture, Airtel, Tech Mahindra, TCS, AT&T, IBM, Cognizant, and Ericsson are well-known employers of CCNA-certified employees. These firms provide a variety of general job categories, including System Administrator, System Engineer, Network Engineer, Network Technician, Network Associate, Network Analyst, and Network Support Engineer.
An entry-level professional who has passed the CCNA Certification exam may often expect to receive between Rs. 3,70,000 and Rs. 4,50,000 per year in compensation. The FITA Academy's CCNA Training in Pondicherry helps students prepare for the CCNA Certification exam by introducing them to the highly sought-after networking skills and techniques that are in high demand in the business world. You will obtain a certificate from FITA Academy after successfully finishing the CCNA course in Pondicherry. You can use this certificate as proof that you have the abilities needed to work in network engineering. You may be able to find employment as a network engineer or carry out related tasks using the information and expertise you acquire from this course.
Read more
F
Farhana S

I had a wonderful experience with CCNA Training in Pondicherry at FITA Academy. The trainers were highly knowledgeable and had good patience. They were able to explain complex networking concepts in an easy way. The practice sessions and hands-on assignments were very helpful. Thank you, FITA Academy.
V
Vijay L

I am extremely satisfied with the CCNA Training in Pondicherry received at FITA Academy. The trainers were patient, supportive and understanding of my English Language. Limitations. They made sure that everyone in the class understood the topics thoroughly by providing real-life examples and encouraging active participation. The training materials provided were well-structured and easy to follow, which helped me overcome any language barriers. Thank you, FITA.
S
Susan C

Excellent institute for CCNA Course in Pondicherry. The trainers were competent and helped me understand the concepts clearly. The practical session and hands-on approach allowed us to apply the theoretical knowledge, which greatly enhanced the learning experience. I would say FITA Academy is the Best Institute for CCNA Training.
A
Abilash Sundar

I recently completed the CCNA Training in Pondicherry at FITA Academy and highly recommend it. I am not fluent in my English, and I was scared whether I would be able to understand the concepts, but the trainer was incredibly patient and understanding. They took the time to explain the concepts thoroughly, ensuring that I understood everything. The practical exercises and the classroom environment was very good. Thank you, FITA Academy.
Have Queries? Talk to our Career Counselor
for more Guidance on picking the right Career for you!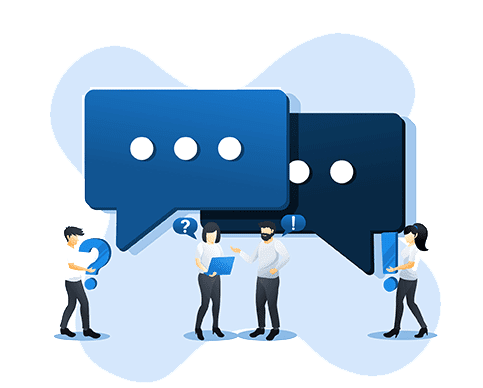 CCNA Course in Pondicherry Frequently Asked Questions (FAQs)
Additional Information
In today's era, computer networks play a crucial role in connecting people, devices, and information across the globe. As networks continue to evolve, so does the demand for skilled networking professionals. Cisco Certified Network Associate (CCNA) certification stands as a significant milestone for individuals seeking a career in Networking.
What is CCNA?
CCNA, short for Cisco Certified Network Associate, is an entry-level certification offered by Cisco Systems, a leading networking technology company. It validates the fundamental skills and knowledge required to install, configure, operate, and troubleshoot small to medium-sized networks.
Importance of CCNA Certification
Industry Recognition
CCNA is highly regarded in the IT industry, serving as a benchmark for networking expertise. It demonstrates to employers that an individual possesses the necessary skills to handle network infrastructure effectively.
Career Advancement
CCNA certification opens doors to various job opportunities, including network administrator, network engineer, and technical support engineer. It can accelerate career growth and provide a competitive edge in the job market.
Enhanced skills and knowledge
Pursuing CCNA equips professionals with a strong foundation in networking concepts, protocols, and technologies. It enables them to tackle real-world networking challenges and contribute to the efficient operation of computer networks. This knowledge equips you with a strong foundation in networking principles, enabling you to analyse, design and troubleshoot network infrastructure effectively.
Practical Skills Development
CCNA certification goes beyond theoretical knowledge. It emphasises practical skills and hands-on experience with networking devices. Through labs, simulations, and real-world scenarios, CCNA helps you develop essential skills in configuring, operating, and troubleshooting networks. This practical experience enhances your problem-solving abilities and prepares you for real-world networking challenges.
Increased Earning Potential
CCNA certification can have a positive impact on your earning potential. Certified networking professionals often earn higher salaries compared to their non-certified counterparts. The demand for skilled network professionals is high, and CCNA certification validates your expertise, making you a more valuable asset to organisations. Your earning potential can increase as you progress in your career and gain more advanced certifications.
Networking Community and Professional Development
Obtaining CCNA certification connects you with a vast network of professionals in the IT industry. Engaging with this community through forums, study groups, and networking events can provide valuable insights, knowledge sharing, and career opportunities. Additionally, maintaining CCNA certification requires you to stay updated and switch the latest advancements in networking technologies, encouraging continuous professional development.
CCNA Exam Overview
The CCNA certification requires passing a single exam (as of the knowledge cutoff in September 2021) that covers a broad range of networking topics. The exam evaluates candidates on their understanding of basic concepts of networks, IP connectivity, IP services, basic concepts of security, network access, and automation and programmability.
Key Topics Covered in CCNA
Network Fundamentals: Understanding network models, protocols, and addressing.
Network Access: Configuring and troubleshooting VLANs, Ethernet, and wireless networks.
IP Connectivity: Configuring and verifying IPv4 and IPv6 addressing, routing and troubleshooting.
IP Services: Implementing and troubleshooting DHCP, NAT, and ACLs.
Security Fundamentals: Security network devices, implementing basic security measures, and understanding threat mitigation techniques.
Automation and Programmability: Introducing network automation, programmability, and network management protocols.
Study Resources and Preparation
To succeed in the CCNA exam, individuals should follow a structured study plan and utilise appropriate resources. Some recommended resources include:
Cisco Official Cert Guide: The official guide provided by Cisco covers all exam topics in detail.
Online Learning Platforms: Platforms like Cisco Learning Network and Udemy offer CCNA courses and practice exams.
Hands-on Experience: Practical experience with networking devices and simulations is vital for understanding concepts and troubleshooting scenarios.
Study groups and Forums: Engaging in study groups or online forums can provide additional insights and support from fellow CCNA aspirants.
Benefits of CCNA Training Certification in Pondicherry at FITA Academy
The CCNA is a goal that students worldwide want to achieve. After completing the CCNA training in Pondicherry, you can now work anywhere globally and develop self-confidence, enhancing employment opportunities.
Validity
The certificate is valid for only 3 years and should be written again to verify your knowledge and expertise if it expires. For instance, your certificates might prove that you successfully completed courses at the beginner or even higher levels, such as Switching, Routing, Security, etc. Additionally, you may use it to land a job swiftly. This new certification which can be done in the CCNA institute in Pondicherry, has numerous advantages. It aids those on the same career path to learn a great deal of information and expertise.
Recognition
Employers will recognise you if you have the certification, which is another advantage. Once a company recognises your competence through certification, your chances of being recruited and earning more money increase. You may learn the fundamentals of networking and its use in IT by taking the course at the CCNA Training Institute in Pondicherry.
Job Opportunities
More career changes become available to you if you have the necessary credentials. Most businesses are seeking qualified workers as more positions in the sector become available. As a result, if you meet these requirements, your earning potential is higher. Certifications are increasingly viewed by employers as a plus. They can use this to eliminate applicants with relevant certificates while keeping applicants whose skills match their needs.
Knowledge Growth
The CCNA training Pondicherry Sessions increase your knowledge. Furthermore, compared to someone who is not taught, you tend to remember new information far better after learning it. The Best CCNA Training Institute in Pondicherry provides a full-time in-house training course that emphasises practical exercises and hands-on laboratories.
More Competitive Salary
The increased likelihood of earning a high income is another fantastic benefit of having a qualification. Employers choose employees based on their experience and level of education obtained through certification. These credentials help us stand out from the competition and improve our chances of getting a well-paying job. Having the proper qualification allows you to access various opportunities. Since they are confident in the work's calibre, most businesses choose to hire qualified professionals. Since they have this accreditation, they anticipate earning more money.
Additional Credentials
Other certifications like VoIP, Wireless Technology, Network Infrastructure, Internet Telephony, etc., can be studied after this course. Your credibility will increase, and you'll be better able to get more profitable jobs. The courses provided by FITA Academy are heavily concentrated on the CCNA exam prerequisites, and trained teachers often instruct them with years of expertise. You may learn how to approach various topics and better prepare for the exam at this CCNA Institute in Pondicherry.
Benefits Beyond CCNA
Foundation for Further Certifications
CCNA serves as a stepping stone for advanced Cisco certification like CCNP (Cisco Certified Network Professional) and CCIE (Cisco Certified Internetwork Expert)
Networking Knowledge Expansion
The knowledge gained through CCNA extends beyond Cisco-specific technologies, allowing professionals to grasp networking concepts applicable to various vendors' equipment.
Continued Professional Development
The networking field is constantly evolving, and maintaining CCNA certification requires individuals to stay updated with the latest trends and technologies.
The CCNA certification has emerged as a powerful credential that unlocks opportunities in the field of networking, enabling professionals to drive innovation and make informed decisions in various industries. With the rapid growth of computer networks and the increasing demand for skilled network professionals, addressing challenges related to network security, scalability, and evolving technologies becomes paramount. As the field of networking continues to evolve, the future of CCNA holds great promise, with advancements in network automation, cloud computing, and cybersecurity shaping the industry. Gaining expertise in CCNA will be key to staying competitive in the ever-evolving digital landscape and driving meaningful change in networking.
Read more