Course Highlights & Why IELTS Coaching in Pondicherry at FITA Academy?
The course curriculum of IELTS Coaching Centre in Pondicherry at FITA Academy is specifically created to guarantee that students pass the exam with a 7+ band score on their first attempt.
The course incorporates cutting-edge and clever approaches to the modern world for in-depth study.
The Best IELTS Coaching in Pondicherry incorporates key concepts of your test understanding.
The IELTS Classes in Pondicherry incorporate pertinent ideas for your test-specific understanding.
The class schedule at FITA Academy is flexible, allowing students to choose between weekday or weekend sessions, depending on their preferences.
The curriculum is incorporated with the basic four English language skills; Reading, Listening, Writing and Speaking, which are essential to crack the IELTS exam.
FITA Academy offers innovative modern classrooms with a great environment to enhance your learning.
Read more
Upcoming Batches
| | | | |
| --- | --- | --- | --- |
| 05-06-2023 | Weekdays | Monday (Monday - Friday) | |
| 08-06-2023 | Weekdays | Thursday (Monday - Friday) | |
| 10-06-2023 | Weekend | Saturday (Saturday - Sunday) | |
| 17-06-2023 | Weekend | Saturday (Saturday - Sunday) | |

Classroom Training
Get trained by Industry Experts via Classroom Training at any of the FITA Academy branches near you
Why Wait? Jump Start your Career by taking the IELTS Coaching in Pondicherry!
Instructor-Led Live Online Training
Take-up Instructor-led Live Online Training. Get the Recorded Videos of each session.
Travelling is a Constraint? Jump Start your Career by taking the IELTS Online Coaching!
Have Queries? Talk to our Career Counselor
for more Guidance on picking the right Career for you!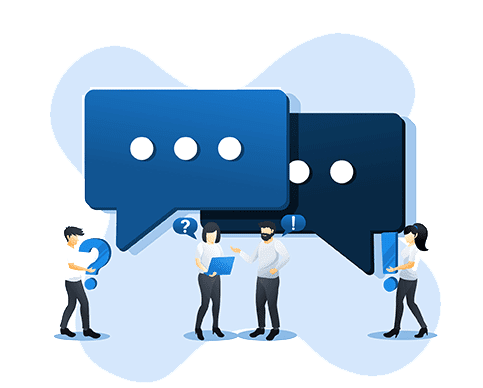 Trainer Profile
The expert trainers at FITA Academy have 8+ years of English language training experience.
The mentors are adept communicators who provide the students with the most recent information and trends to help them improve their English.
Our trainers at FITA Academy pay extra attention to each learner's logical and vocal clarity.
Each student receives individualised instruction from our instructors to foster rapid growth.
FITA Academy trainers use live and practical exams for faster learning outcomes.
The mentors at FITA Academy focus on the student's areas of weakness while providing the right advice, remarks, and support.
The IELTS Coaching Centre in Pondicherry of FITA Academy is well known for its knowledgeable staff, comprehensive teaching methods and helpful, practical learning exercises that provide student-centred sessions.
Get the chance to interact with qualified IELTS trainers by joining IELTS Coaching in Pondicherry at an affordable price.
Features
Real-Time Experts as Trainers
At FITA Academy, You will Learn from the Experts from industry who are Passionate in sharing their Knowledge with Learners. Get Personally Mentored by the Experts.
LIVE Project
Get an Opportunity to work in Real-time Projects that will give you a Deep Experience. Showcase your Project Experience & Increase your chance of getting Hired!
Certification
Get Certified by FITA Academy. Also, get Equipped to Clear Global Certifications. 72% FITA Academy Students appear for Global Certifications and 100% of them Clear it.
Affordable Fees
At FITA Academy, Course Fee is not only Affordable, but you have the option to pay it in Installments. Quality Training at an Affordable Price is our Motto.
Flexibility
At FITA Academy, you get Ultimate Flexibility. Classroom or Online Training? Early morning or Late evenings? Weekdays or Weekends? Regular Pace or Fast Track? - Pick whatever suits you the Best.
Placement Support
Tie-up & MOU with more than 1,500+ Small & Medium Companies to Support you with Opportunities to Kick-Start & Step-up your Career.
IELTS Certification Coaching Centre in Pondicherry
About IELTS Certification Coaching Centre in Pondicherry at FITA Academy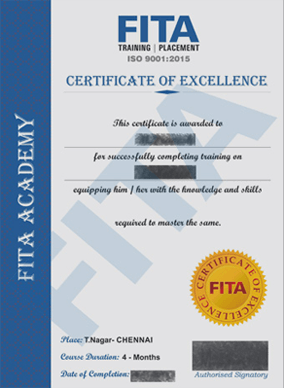 IELTS Certification Coaching Centre in Pondicherry
The IELTS Coaching Centre in Pondicherry of the FITA Academy is highly renowned for its skilled instructors, thorough teaching methods and hands-on activities that help to tailor lessons to the needs of the students. The successful completion of the IELTS certification is evidence of the significant English language proficiency achieved during the certification.
The IELTS certificate is a significant proof of English language proficiency that is valid in many countries and can be attained during this course. This certificate also verifies that you have received professional teaching on each of the four test patterns for the modules; IELTS Reading, Listening, Writing and Speaking. The student's academic skills and knowledge are strengthened through the student-centred classes, well-structured syllabus and well-committed trainers.
This IELTS qualification will enhance the price of your professional portfolio, providing you with an advantage while applying to academic institutions abroad and overseas jobs. IELTS Training in Pondicherry at FITA Academy provides the necessary instruction needed to succeed on the IELTS exam with a good band score that exceeds your expectations.
Have Queries? Talk to our Career Counselor
for more Guidance on picking the right Career for you!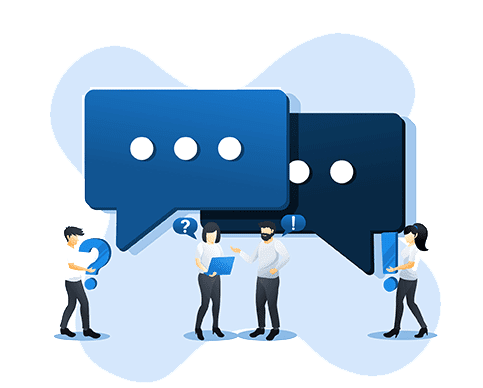 A
Arun Prasath

I did my IELTS Coaching at FITA Academy. I was very satisfied with their service. The trainers had commendable knowledge of the subject, and the classes were very engaging. I wanted an 8+ band in my General exam for my work PR, and FITA Academy helped me achieve that. Overall I had a great experience doing my IELTS Coaching here.
M
Mohammed S

I want to go abroad for my higher studies. I registered at FITA Academy to prepare for my IELTS exam. My instructors were friendly and helpful in mentoring us. The students were also friendly and had good engaging sessions. They also provided me with a tonne of study resources and practice exams. Now that I have taken my test, I am certain that I will receive a 7 or higher band score. I heartily recommend FITA Academy to anyone looking for IELTS training.
P
Pooja Krishnan

IELTS Coaching in Pondicherry at FITA Academy was very good. All the four modules were completed well within the time. Practice tests were also very helpful in getting a good band score that I targeted. The trainers were very skilled and experienced and had good knowledge of the exam. I will surely recommend this institute to my fellow peers and friends.
P
Priyadharshini G

I was given the opportunity to work in Canada, but I had to obtain an IELTS certificate. As a result, I decided to enrol in FITA Academy, renowned as the best IELTS coaching institute in Pondicherry. The training sessions were engaging and interactive, and my instructors never failed to encourage and assist me when I was having a hard time. I successfully got an excellent Band score with the help of FITA Academy.
S
Sanya M

I completed my IELTS Coaching at FITA Academy last month. I had a very good experience. The trainers and staff were very friendly. I had an issue with not understanding Tamil being a north Indian myself. But the trainer made me comfortable, helped me with all the modules, and gave me lots of practice tests, which helped me get an excellent band score. The class schedule was also very flexible, which was a huge plus for me. On the whole, I had a very good experience.
Have Queries? Talk to our Career Counselor
for more Guidance on picking the right Career for you!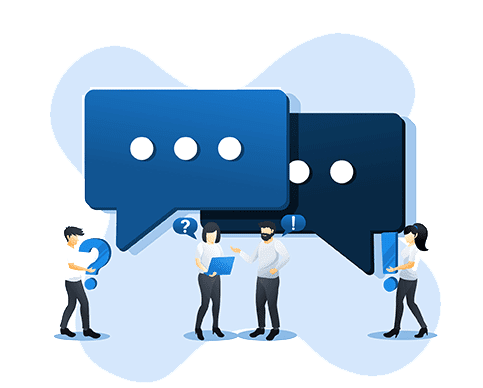 IELTS Coaching in Pondicherry Frequently Asked Question (FAQ)
Additional Information
English is currently the most crucial language for offline and online communication. As the dominant language on the internet, it is crucial to maintain the standard of English in your workplace. Words can occasionally make or break your professional life, depending on the industry you work in. Therefore, at FITA Academy, we provide you with the best IELTS coaching in Pondicherry, an innovative way of evaluating your level of English proficiency and adaptability.
Now let us have a view on the importance of the IELTS and its benefits.
Importance of taking the IELTS Examination
Thousands of organisations, including businesses, institutions, professional associations and governmental bodies, recognise the IELTS test record globally.
The requirement for obtaining a visa is to demonstrate your language abilities. These reports could determine your professional success or failure.
Your command of the English language will improve. You will be judged on all four skills-Reading, Listening, Writing and Speaking- when you take the IELTS exam.
You will receive training to help you master the English language abilities required for success. By taking the IELTS Academic test, you can learn more about the communication skills students need to learn English.
But more than anything, you will improve your language abilities and have a specific goal to work towards in life.
Types of Exams
The IELTS exam is delivered via 2 mediums:
Computer-based Exam
You are required to attend the exam using a computer in the test centre. You have to type the answers for reading, listening and writing modules. Speaking module is always conducted as an interview. The computer-based exam is available 3 times a day and 7 days a week. Choose a time slot of your own. Exam results will be given within 3 days after the examination.
Pen and Paper Exam
You are required to attend the exam in a venue. The exam needs to be given as paper-based. You have to write the answers for reading, listening and writing modules. Speaking module is conducted as an interview a day before or after the written exam. The Pen and paper exam is only available 4 times a month, and it is challenging to get a slot. The exam venue is given a week prior and is primarily a Star-hotel. Exam results will be given 13 days after the examination. Enrol now in IELTS Coaching in Pondicherry to avail good prices and excel in your future.
You can choose the type of examination you prefer. Some candidates type slower and go towards pen and paper-based tests, whereas candidates who feel their handwriting could be better or more legible can take the computer-based test. But this needs good typing speed. So choose accordingly. Getting the IELTS exam slot for pen and paper-based is harder than computer-based. So if you need to get your results urgently, choose the computer-based exam.
IELTS Exam is structured into two categories: General and Academic
General Exam: This exam can be taken by working professionals and people who need immigration. General exam changes from Academic in the areas of Reading and writing modules.
Academic Exam: This exam is for aspiring professionals and students who must study or work in specific professional sectors. Academic exam is challenging compared to the General exam.
IELTS exam is categorised into four modules:
Reading - This module lasts for 60 minutes.
Listening - This module has 40 questions and should be completed within 30 minutes.
Writing - This module has 2 tasks which should be completed in 60 minutes.
Speaking - This is a one-on-one interview with an examiner and lasts 11-14 minutes.
The IELTS Coaching in Pondicherry at FITA Academy provides the necessary tips and tricks to improve your IELTS score. Here are a few tips to increase your IELTS score in various modules.
Reading Module
The key is to skim the passage and watch for titles, headings and any special formatting such as capital letters, underlining, italics, figures, graphs and tables.
Pay close attention to the instructions and make sure you understand the questions. Have track of the time you need for each passage and question.
Don't try to read every word; remember why you are reading. Even if you don't know the answer, try it anyway; take some time, and move on to the question immediately.
Don't worry if you don't understand the text's subject; it includes all the necessary information. Use the exact words from the reading text in all of your answers.
Don't panic if there is a word you don't know. Most of the instances, you wouldn't need to use it. Consider the context to help you understand the meaning. Singular and plural pronouns should be used appropriately.
By answering every question and considering the word limit, you have nothing to lose. There are no negative markings for providing an incorrect answer. Pay close attention to the instructions provided in the questions.
Listening Module
Get comfortable listening to numerous native speakers and their various dialects. The recording you will hear during the exam may have speakers with British, American and Australian accents. Best training at IELTS Coaching Centre in Pondicherry will be given to understand the tricks and tips in the listening module.
Be prepared to answer all possible questions. Six tasks or 40 questions typically make up the listening exam. Make sure to practise a lot in each one and get accustomed to the difficulty level of the questions.
Nothing that might go wrong during the exam can be predicted. Don't allow your anxiety to overpower you. If you do not have enough time to review all the questions, do not be alarmed.
Even if you are unsure of your answer, try the question and move on to the next one immediately. Pay attention to your punctuation and spelling.
IELTS exam does not have any negative marking. So feel free to answer almost all of the questions even if you don't know the answer to some.
Watch as many English films and documentaries as possible without subtitles to improve your listening skills. You could also tune in to some English radio stations, podcasts or news networks to improve your vocabulary and listening abilities.
Writing Module
Analyse each piece in-depth and take your time drafting notes. Highlight or underline any keywords to help you focus on the current work.
Plan out your responses. Use correct paragraph organisation and only present one idea in each paragraph. IELTS Coaching in Pondicherry helps you understand this and do your module better.
Avoid using the same ideas in different words and styles. You won't get credit if you copy and paste complete sentences from the questions.
Don't stray or deviate from the topic. Managing time is very crucial. Task 2 is more consuming than Task 1. So allot time accordingly.
Answers that are written in notes or bullet points will only receive partial credit. So write it as sentences. Pay close attention to your spelling, grammar, and punctuation; error cost points.
Write in a formal tone. Avoid memorisation of the sample answers; because examiners are trained to spot them. Reread your responses and make any required corrections.
Speaking Module
Make an effort to speak as much as you can. Speak without stuttering, naturally and with ease.
Expand on your points while being calm and confident. Develop original content while speaking, don't memorise. When necessary, seek clarification.
Avoid memorisation of prepared answers; if the examiner catches you doing this, they will change the question. You will be evaluated on your communication skills rather than your academic knowledge of the topic, so feel free to express your thoughts.
The questions asked by the examiner frequently have a pattern. Regularly evaluate yourself and practise in front of a mirror if you can. You can boost your confidence in this way.
Watch English news and other English television broadcasts to increase your vocabulary. Use numerous examples to make a positive impression on the examiner.
You can also join the Spoken English classes at FITA Academy to develop your English speaking skills.
The IELTS score is valid for a period of 2 years. If you have cleared the exam in March 2023, it will be valid until the end of February 2025. However, some universities for skilled courses accept the score for 3 years if the student has done a three-course in their bachelor's. Candidates must retake the IELTS exam shortly after the certificate's validity; the validity cannot be extended if the period has passed. This regulates both General and Academic IELTS examinations, and a candidate may appear for the test as many times as desired.
General Tips and strategies to get a higher band score in IELTS exam
Start your preparation early, keep it consistent, and assess your progress periodically.
Try to master Standard English Grammar in a systematic procedure.
Learn new words regularly and enrich your vocabulary.
Try reading longer, more in-depth texts covering various topics, including money, culture, history, science, and technology.
Regularly read newspapers and listen to English news and documentaries on diverse subjects.
Know your fundamentals well and strengthen your weak points.
Take online practice tests regularly.
Write neatly and legibly.
In conclusion, undertaking an IELTS course can be an invaluable investment for those aiming to succeed in their academic or professional pursuits. With comprehensive and structured training, students can enhance their language proficiency, hone their test-taking skills, and gain familiarity with the format and requirements of the IELTS examination. The course provides targeted guidance, personalised feedback, and ample practice opportunities to develop needed skills. Moreover, it offers valuable strategies for time management, comprehension and effective communication. By embarking on an IELTS Coaching in Pondicherry of FITA Academy, individuals can significantly increase their chances of obtaining a favourable band score, opening doors to global opportunities in education, career advancement and international travels.
Read more