Course Highlights and Why UI UX Course In Pondicherry at FITA Academy?
FITA Academy offers interactive instructor-led UI UX Course In Pondicherry, fostering a conducive environment for comprehensive learning.
Our extensive UI UX Training is tailored to equip learners with proficiency in leading Web Designing tools, and empowering them to create interesting digital experiences.
We believe in providing Professional UI UX Training at a cost that is accessible, and on successful completion of the program ensures a valuable certification.
FITA Academy extends 100% Placement Support and guidance to all eligible students, reinforcing their chances of securing and promising career opportunities in the industry.
Our extensive network of tie-ups with over 1,500+ companies, ranging from small to large-scale enterprises, provides a plethora of job prospects for graduates.
To accommodate diverse schedules, we offer multiple batch timings - Weekend, Weekday & Fast track UI UX Training In Pondicherry, catering to the needs of our diverse student community.
Read more
Upcoming Batches
| | | | |
| --- | --- | --- | --- |
| 23-09-2023 | Weekend | Saturday (Saturday - Sunday) | |
| 25-09-2023 | Weekdays | Monday (Monday - Friday) | |
| 28-09-2023 | Weekdays | Thursday (Monday - Friday) | |
| 30-09-2023 | Weekend | Saturday (Saturday - Sunday) | |

Classroom Training
Get trained by Industry Experts via Classroom Training at any of the FITA Academy branches near you
Why Wait? Jump Start your Career by taking the UI UX Designer Training in Pondicherry!
Instructor-Led Live Online Training
Take-up Instructor-led Live Online Training. Get the Recorded Videos of each session.
Travelling is a Constraint? Jump Start your Career by taking the UI UX Online Course!
Have Queries? Talk to our Career Counselor
for more Guidance on picking the right Career for you!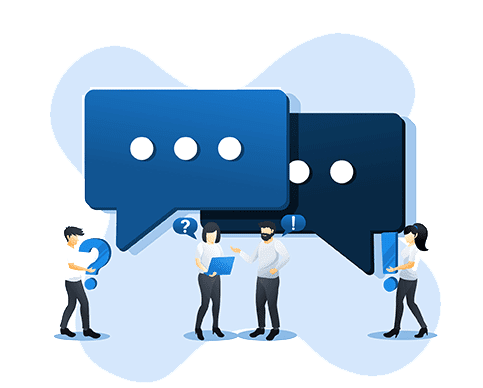 Trainer Profile
Our trainers are certified and highly proficient in the domain of UI UX interface, ensuring best instruction and guidance.
The trainers are dedicated to provide extensive knowledge and practical skills related to the UI UX interface and its associated tools. With a commitment to excellence, they strive to empower students with a complete understanding of this dynamic field.
The curriculum incorporates both theoretical and practical training modules, delivered by expert instructors with profound knowledge and extensive experience in the field.
Join FITA Academy to benefit from the expertise and guidance from our trainers, ensuring a transformative learning experience that propels you towards a successful and fulfilling career in UI UX design.
Features
Real-Time Experts as Trainers
At FITA Academy, You will Learn from the Experts from industry who are Passionate in sharing their Knowledge with Learners. Get Personally Mentored by the Experts.
LIVE Project
Get an Opportunity to work in Real-time Projects that will give you a Deep Experience. Showcase your Project Experience & Increase your chance of getting Hired!
Certification
Get Certified by FITA Academy. Also, get Equipped to Clear Global Certifications. 72% FITA Academy Students appear for Global Certifications and 100% of them Clear it.
Affordable Fees
At FITA Academy, Course Fee is not only Affordable, but you have the option to pay it in Installments. Quality Training at an Affordable Price is our Motto.
Flexibility
At FITA Academy, you get Ultimate Flexibility. Classroom or Online Training? Early morning or Late evenings? Weekdays or Weekends? Regular Pace or Fast Track? - Pick whatever suits you the Best.
Placement Support
Tie-up & MOU with more than 1,500+ Small & Medium Companies to Support you with Opportunities to Kick-Start & Step-up your Career.
UI UX Certification Course in Pondicherry
About UI UX Certification Course in Pondicherry at FITA Academy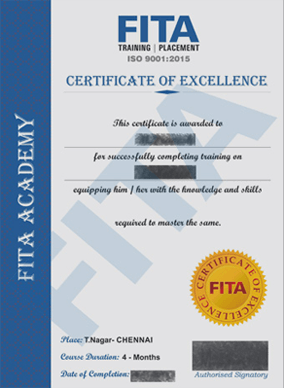 UI UX Certification Course in Pondicherry
Earning a certificate in UI UX from FITA Academy validates the trainees' significant skills and industry-based knowledge in this field. FITA Academy provides specialized skills and industry-aligned knowledge, empowering trainees to excel in their chosen career paths. The UI UX Design Course In Pondicherry at FITA Academy offers an extensive curriculum that places a strong emphasis on user-centered design principles, information organization, selection of appropriate interface technologies, establishing a distinct service identity, and analyzing design implications.
This comprehensive course is meticulously crafted and delivered by our team of professional trainers, encompassing informative assignments, industry-based projects, and a series of practical demonstrations focused on essential and effective skills. Huge organizations like TCS, Cognizant, Microsoft, Accenture, IBM and Deloitte actively hire UI UX Designers. Our strong network of professional connections ensures that trainees receive complete support and guidance throughout the placement process, aiding them in achieving their desired job positions.
In the current job market, some of the most rewarding positions include user researcher, wireframe expert, content strategist, information architecture specialist, usability tester, interaction designer, visual designer, and UI UX developer. As professionals gain experience in this field, their remuneration becomes increasingly lucrative. For instance, a UX/UI developer with two years of work experience can expect an average salary package ranging from Rs. 5,40,000 to Rs. 6,50,000. On the other hand, those with over five years of experience can command an average yearly payment of Rs. 7,60,000 to Rs. 8,50,000. As individuals gain more work experience, their annual salary packages are bound to escalate, reflecting the value placed on their expertise in the industry.
Upon successfully completing the course, you will be given a certification from FITA Academy, confirming your newly acquired skills and knowledge. The addition of this esteemed certification to one's resume can significantly impact their career prospects, garnering attention and credibility from potential employers. The UI UX Training In Pondicherry at FITA Academy prepares students for a myriad of job positions available in the market, equipping them with the necessary expertise to excel in today's competitive job landscape.
Have Queries? Talk to our Career Counselor
for more Guidance on picking the right Career for you!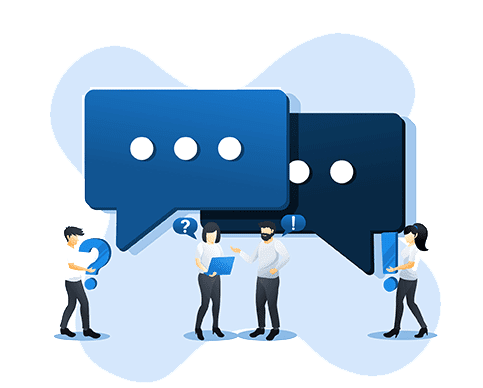 Job Opportunities after completing UI UX Course In Pondicherry
In the modern era, digital products have experienced rapid increase across industries, from large organizations to small businesses, all embracing the digital landscape, including websites. In the middle of a competitive landscape, capturing and retaining the attention of customers has become more important, and it is necessary to have a strong emphasis on creating exceptional audience impressions. Consequently, the significance of UX design has risen significantly, surpassing the mere process of writing code for digital products.
The UI UX interface stands as a widely embraced innovation in the progressive era, characterized by its distinctive features and attributes that have profoundly transformed the user experience within contemporary IT ventures and organizations. As a pivotal component of digital product development, UI UX design plays a very important role in enhancing user satisfaction, engagement, and overall business success, driving organizations to prioritize these aspects like never before.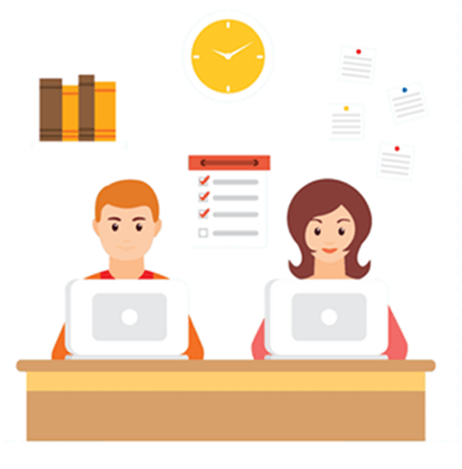 The field of UI UX offers several valuable benefits, including increased convergence, reduced support costs, improved search engine visibility, fostering brand loyalty among customers, and enhancing flexibility and adaptability.For individuals aspiring to begin a robust career path in UI UX, FITA Academy stands as the ideal institute to fulfill their aspirations. UI UX Design Course In Pondicherry at FITA Academy is designed with advanced-level content and best practices that hold immense relevance in the current market.
By undertaking this web-based course, trainees gain the proficiency to showcase their industry-based skills and comprehensive knowledge in UI UX interface technology. As organizations and enterprises worldwide seek to strengthen their digital presence, there is a rising demand for professionals well-versed in UI UX. Embracing this course equips individuals with the competitive edge required to excel in a competitive job market and secure rewarding opportunities in the industry.
Gaining proficiency in UI UX skills and best practices will empower trainees to excel in a wide range of job positions within the IT industry. Notable roles in the field of UI UX include user researcher, wireframe expert, content strategist, information architect, usability tester, interaction designer, visual designer, and UX/UI developer. Each of these positions entails distinct responsibilities, focusing on the creation of user-centered designs, developing flows, wireframes, prototypes, and converting requirements into style guides. The UI UX Design Course In Pondicherry at FITA Academy greatly enhances an individual's professional worth and opens up numerous job opportunities in the industry.
Read more
R
Rohan

I enrolled in FITA Academy's UI UX Design Course in Chennai. My learning experience in FITA Academy was very good. My trainer taught the UI UX Course with a proper mix of theoretical and practical sessions. The entire UI UX syllabus was covered within the mentioned time. Thank you FITA Academy.
D
Deekshitha

I did a UI UX Design Course at FITA Academy. I really enjoyed my learning session there. My trainer knows the need for Web Design and its impact on the Business. The trainer taught us with different strategies to increase the visual effects of the designs and made the sessions more interesting.
R
Rithika

I took up a UI UX Design Course at FITA Academy. Neatly compiled UI UX Coursewares and regular assessment sessions were very helpful for me to understand the UI UX Course easily. They were so feasible in assigning all the missed classes, and this option helped me to complete my Training successfully.
V
Vinoth Kishan

My acquaintance with FITA Academy's UI UX Designing Course is very good. The best thing about FITA Academy is their flexibility in scheduling the classes. I strongly suggest FITA Academy to all the freshers who are planning to start their career in the Web Development field. Thank you FITA Academy.
A
Arun Ramesh

In-depth Training of the UI UX Course is provided at FITA Academy. Strong foundations on the Designing concepts were provided in the training program. Overall, I learned a lot there. FITA Academy also offered me Placement Support. My sincere thanks to the trainers and FITA Academy.
Have Queries? Talk to our Career Counselor
for more Guidance on picking the right Career for you!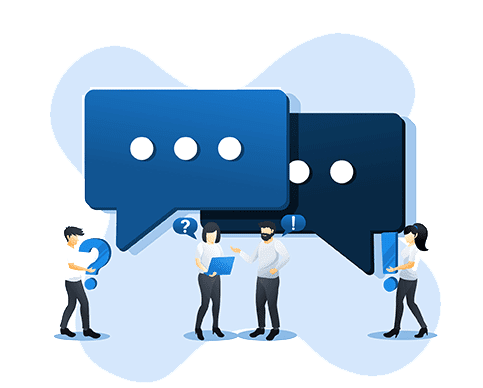 UI UX Design Course In Pondicherry Frequently Asked Question (FAQ)
Additional Information
The user interface (UI) is an integral component of software, facilitating the interaction between individuals and the system. It serves as the medium through which users navigate and manipulate their computer or mobile devices. This encompasses a diverse range of elements displayed on the screen, such as buttons, text fields, and lists, among others. The UI design lies in its intuitiveness and ease of comprehension. Since the majority of users lack technical expertise, ensuring clarity and simplicity in the interface becomes more critical. A well-designed UI empowers users to effortlessly navigate and utilize the application, mitigating any potential confusion.
Demonstrating exceptional UI design, Apple's iOS operating system and Google's Android OS stand as prime examples of user-friendly interfaces, offering flawless functionality. Their clean and sleek appearance promotes a sense of comfort among users. At FITA Academy, our UI UX Designer Course In Pondicherry has been curated to empower mobile and web app developers in crafting best user experiences. Through this comprehensive program, participants gain valuable insights and skills to create applications that deliver user satisfaction and engagement.
User Experience (UX) is a strategic approach to product and service design that centers on addressing the unique needs and preferences of customers. This domain encompasses all aspects of how users perceive and interact with a product, including its visual aesthetics, content, and overall user interactions. Beyond mere aesthetics, a well-crafted UX can enhance operational efficiency, elevate user satisfaction, and reduce errors.
Difference Between UI and UX Designers
There are two types of designers:
Designers encompass two specialized roles: Designers who are responsible for visual aspects, such as graphics and colors
Designers who focus on navigation, interaction, and overall user experience.
UI designers play a vital role in enhancing the aesthetic appeal and excellent user experience of web pages, apps, and websites. They skillfully craft icons, logos, typography, color palettes, and more. Conversely, UX designers hold the responsibility of ensuring the product's usability and effectiveness. They organize the layout and ensure timely access to every piece of information, aiming to create a positive and gratifying experience for the end user.
Observation, evaluation, and understanding user demands are vital in creating a remarkable user experience (UX). While UI shares a user-focused approach, it primarily centers on interaction and visual design, leaning towards artistic elements. Conversely, UX is inherently problem-solving-oriented, encompassing diverse human interactions and experiences, like visiting a library, booking flights, or even visiting the dentist through various mediums. To gain comprehensive insights into the distinctions between UI and UX, enroll in our UI UX Design Course In Pondicherry, offering an extensive learning experience.
Similarities between UI and UX
Customer satisfaction remains the ultimate goal for both UI and UX designers. They strategize and execute plans to create user-friendly products, aiming to cater to their customers' needs. The ultimate objective of the final product is to engage and satisfy the end-users.
UX and UI strengthen each other, amplifying the overall appeal of a project. Together, they generate original and innovative ideas to enhance product delivery and ensure a better user experience.
Key Skills of a UI UX designer
Designers should be proficient in Photoshop, Illustrator, HTML, and CSS.
Designers should have the ability to design captivating graphics.
Should come up with new trends and perform research and analysis.
Good analytical skills.
The Designer should be Computer literate.
Good communication skills.
Time management skills.
Should be Creative and a logical thinker.
Should always learn more.
Should know how to manage a team.
Responsibilities of a UX Designer
The primary objective of UX design is to provide users with a pleasant experience. Achieving this goal involves identifying and understanding user challenges, followed by devising effective solutions to address each issue. By pinpointing areas where users encounter difficulties, designers can focus on refining elements of the interface that contribute to negative experiences. For instance, improving menu structure or search functionality can enhance users ability to find information or complete actions. When developing websites, apps, or games, various crucial roles must be fulfilled, including:
Navigation
Content Strategy
Usability Testing
Information Architecture
Interaction Design
Visual Design
Branding
Identify Design
Each of these roles plays a vital part in creating a coherent and user-friendly system that ensures the quality and success of the project upon launch.
List of different Job Roles And Career Positions
UX Design
The role of a UX designer stands as the most popular and encompasses the broadest range of responsibilities. These professionals are dedicated to prioritizing user needs, ensuring projects are user-centric in their creation. This involves conducting thorough user needs research, defining project features and content, structuring layouts and data hierarchy, creating wireframes and prototypes, and conducting rigorous design testing to assess functionality effectively.
A vital aspect of their role involves executing comprehensive user research, which may encompass activities such as product testing, user interviews, and card sorting. Enroll in the UX Design Course In Pondicherry to gain expertise in generating diverse deliverables, including site maps, trip maps, and other crucial design elements.
UI Design
UI designers play a crucial role in crafting the entire digital user interface, encompassing the creation of individual elements that populate the screens. Their work involves striking a balance between the overall design of each specific screen and ensuring better integration with all other screens. Operating in the latter stages of the UX process, they excel at generating high-fidelity prototypes that serve as visual representations of the user interface.
Ensuring alignment with brand guidelines, UI designers prioritize the product's aesthetic aspects, verifying that their designs uphold brand identity. Additionally, they analyze existing designs and engage in user research to gain profound insights into user needs and align product objectives, collaborating with UX designers when required.
UX Researcher
UX researchers focus on researching the process of design development. They examine data and share their findings with the UX team. They are in charge of acquiring information on the user's wants because they are experts in human behavior. They should have knowledge of UX design and experience in cognitive science, economics, or information science. With our UX Design Course In Pondicherry, students can acquire the best resources and expert training to become a professional UX researcher.
Information Architect
The role of Information architects involves meticulous organization and structuring of content and information during the product design process. Ensuring an intuitive user journey, they make critical decisions regarding product navigation, page hierarchy, and overall page organization.
Website Designer
Web designers play a pivotal role in crafting a website's layout, aesthetics, usability, and overall functionality. They are skilled professionals who create web content using the latest trends and are referred to as web designers. Tasked with UI and UX elements, their primary objective is to develop highly effective websites that cater to both desktop and smartphone users, ensuringexcellent engagement.
Web designers prioritize the web's visual appeal over user interaction, necessitating a profound understanding of coding languages like PHP, HTML, JavaScript, and CSS, alongside proficiency in web design tools like Flash and Photoshop.
Product Designer
In some businesses, product designers also take up the role of UX designers. However, product designers undertake additional responsibilities, focusing on the specific objectives of the product they are designing. Apart from fulfilling the duties of a UX designer, they also encompass project management functions. They exercise comprehensive supervision throughout the design process, ensuring a seamless transition until the developers code and release the final product.
This program offers a comprehensive understanding of user experience principles, design methodologies, and practical implementation. Our trainer team comprises industry professionals, adept in their domains, who actively guide and support students throughout their learning journey, offering valuable insights and constructive feedback. Enroll in the UI UX Design Course In Pondicherry at FITA Academy to become proficient in UI UX Designing field.
Read more