Course Highlights & Why Python Course in Madurai at FITA Academy?
Participants will gain hands-on experience in writing, developing, and executing Python programs.
Our course will cover a wide range of topics, including object types, methods, lists, dictionaries, tuples, loops, and decision statements.
Our Python Course in Madurai aims to equip students with essential skills that focus on real-world programming.
Students will also learn how to design object-oriented programs and understand the structure and components of Python programs.
FITA Academy offers flexible schedules, including weekday, weekend, and online classes.
Students with time constraints and seasonal professionals can also opt for our fast-track classes.
Students will be exposed to various real-time projects and case studies during our Python Training in Madurai to ensure they are up-to-date with industry advancements.
FITA Academy provides placement opportunities having an established partnership with over 1,500+ small and medium-sized businesses.
Read more
Upcoming Batches
| | | | |
| --- | --- | --- | --- |
| 23-09-2023 | Weekend | Saturday (Saturday - Sunday) | |
| 25-09-2023 | Weekdays | Monday (Monday - Friday) | |
| 28-09-2023 | Weekdays | Thursday (Monday - Friday) | |
| 30-09-2023 | Weekend | Saturday (Saturday - Sunday) | |

Classroom Training
Get trained by Industry Experts via Classroom Training at any of the FITA Academy branches near you
Why Wait? Jump Start your Career by taking the Python Training in Madurai!
Instructor-Led Live Online Training
Take-up Instructor-led Live Online Training. Get the Recorded Videos of each session.
Travelling is a Constraint? Jump Start your Career by taking the Python Online Course!
Have Queries? Talk to our Career Counselor
for more Guidance on picking the right Career for you!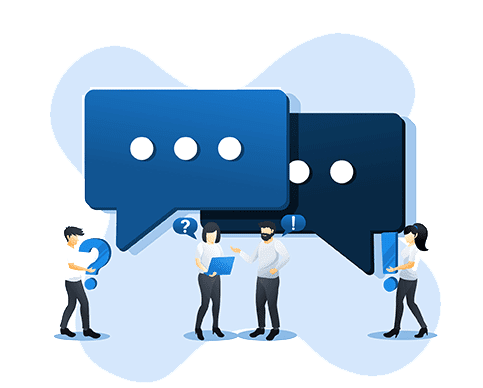 Trainer Profile
The FITA Academy has a team of skilled professionals who hold more than 8+ years of work experience in the industry.
Our Python Course in Madurai is facilitated by trainers who have dedicated most of their careers to working, teaching, and collaborating on Python programming projects.
Through live and practical training, students gain extensive knowledge of different concepts and are given projects to work on.
The classes are conducted in small batches to encourage student participation and interaction.
Our mentors closely monitor each student's understanding and provide necessary guidance.
The trainers incorporate the latest platforms, libraries, and packages into the curriculum to keep the students informed of current techniques.
Mentors at our Python Training Institute in Madurai constantly update the curriculum to include the latest tools and techniques in Python programming and certifications.
Features
Real-Time Experts as Trainers
At FITA Academy, You will Learn from the Experts from industry who are Passionate in sharing their Knowledge with Learners. Get Personally Mentored by the Experts.
LIVE Project
Get an Opportunity to work in Real-time Projects that will give you a Deep Experience. Showcase your Project Experience & Increase your chance of getting Hired!
Certification
Get Certified by FITA Academy. Also, get Equipped to Clear Global Certifications. 72% FITA Academy Students appear for Global Certifications and 100% of them Clear it.
Affordable Fees
At FITA Academy, Course Fee is not only Affordable, but you have the option to pay it in Installments. Quality Training at an Affordable Price is our Motto.
Flexibility
At FITA Academy, you get Ultimate Flexibility. Classroom or Online Training? Early morning or Late evenings? Weekdays or Weekends? Regular Pace or Fast Track? - Pick whatever suits you the Best.
Placement Support
Tie-up & MOU with more than 1,500+ Small & Medium Companies to Support you with Opportunities to Kick-Start & Step-up your Career.
Python Certification Training in Madurai
About Python Certification Training in Madurai at FITA Academy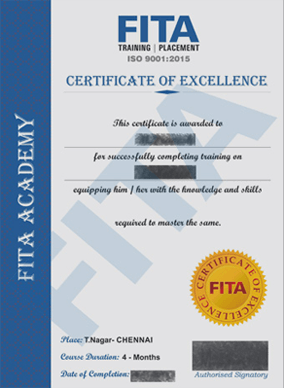 Python Certification Training in Madurai
Python certification is proof of a person's expertise and knowledge in the Python programming language. It indicates that an individual has acquired a set of skills and competencies to write and maintain Python code. There are several benefits of obtaining Python certification from ourPython Course in Madurai. Firstly, it helps individuals to stand out from the competition while applying for jobs. Recruiters often look for candidates who possess certifications as it shows their dedication and willingness to learn. Python certification from FITA Academy is a benchmark for employers to evaluate the skills of potential employees. It ensures that the candidate has a good understanding of the language and can apply it to solve real-world problems.
Certification validates an individual's proficiency in the language, which is important when it comes to advancing in one's career. It can open up opportunities for promotions, pay raises, and more complex projects. Lastly, obtaining certification in Python can help individuals enhance their knowledge and skills and keep them up-to-date with the modern trends and practices in Python programming. It also helps to build confidence in their abilities to code in Python and makes them more proficient in their work.
FITA Academy provides a Python Course in Madurai that includes two levels of certification to offer a complete learning experience. The two levels are:
Level 1: Advanced Python programming language
Level 2: Expert Python with Django framework
Acquiring these certifications not only helps individuals gain a deeper knowledge of Python programming but also enhances their chances of being recruited by multinational companies worldwide. For more details, students can contact their trainer or reach out to the FITA Academy team via the official website.
Have Queries? Talk to our Career Counselor
for more Guidance on picking the right Career for you!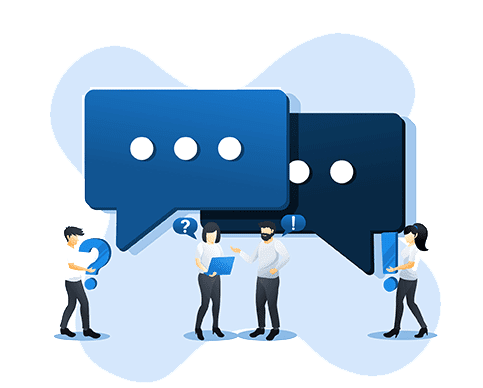 Job Opportunities After Completing Python Course in Madurai
Python is a versatile and robust programming language that has several applications in various industries. With the increasing demand for data analysis, machine learning, and artificial intelligence, the need for Python developers has risen sharply. Python is also an excellent choice for data science and analytics. Thus, the future prospects for Python developers look bright.
Our Python Course in Madurai would be highly advantageous for individuals working in various fields, such as programming, business intelligence, data science, software testing, computer graphics, web development, engineering, analytics, and big data.
Additionally, recent graduates, college students, and computer science enthusiasts may find this course beneficial to further their careers in this programming language. Python developers are in high demand, and their salaries vary based on their experience, skills, and location.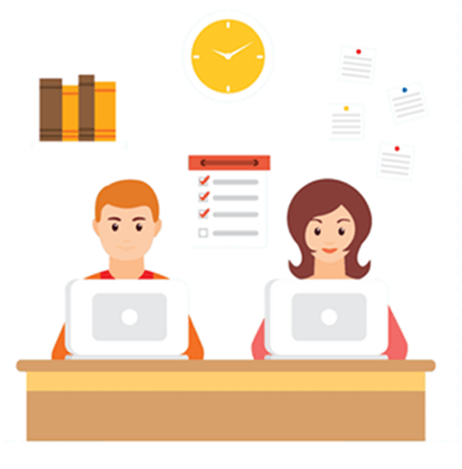 In the USA, the average salary for a Python developer is around $116,000 per year, while in India, the average salary is around Rs 589,000 per year. However, the salary can vary depending on the company, industry, and location of the job.
Industries that use Python include:
Finance: for data analysis, risk management, and fraud detection
Healthcare: for medical research, disease detection, and diagnostics
E-commerce: for data analytics, personalisation, and customer engagement
Gaming: for game development, artificial intelligence, and graphics
Education: for teaching programming, data analysis, and scientific computing
Read more
M
Meenal

I am grateful to FITA Academy for creating such a life-changing training program. Although I lacked experience in IT, I was confident in my ability to shift my career to the industry. I am thankful for my mentor, who directed me towards the right path. I strongly recommend studying this programming language at FITA Academy to gain comprehensive exposure and understanding.
J
Jagathish D

Having finished my Python Course in Madurai at FITA Academy, I obtained a complete understanding of all the Python tools. Their training has made it easy for me to clear my certification. They also provided me with job support, and I am currently employed as a Python developer at a reputable MNC.
V
Vimal Krishnan

My experience with FITA Academy was highly rewarding and worthy of strong praise. The Python Classes in Madurai are ideal for both beginners and professional programmers seeking to deepen their knowledge of this coding language. My trainers gave clear explanations of each concept, along with practical exercises.
A
Anjana A

Having finished my course at FITA Academy, I can confidently state they offer the Best Python Training in Madurai. Although I had enrolled in other institutions before, I was dissatisfied with their teaching style. However, thanks to FITA Academy, I was able to grasp the course material effortlessly and discovered easy methods to use Python programming. My trainer was kind and always willing to answer any doubts I had.
A
Antony Thomas

I highly recommend the Python course at FITA Academy. The trainers provided me with ample opportunities to work on real-world projects. The classes were also insightful and interactive. The course was focused on the essential elements of the language, and I truly appreciated the hard work and professionalism of their team.
Have Queries? Talk to our Career Counselor
for more Guidance on picking the right Career for you!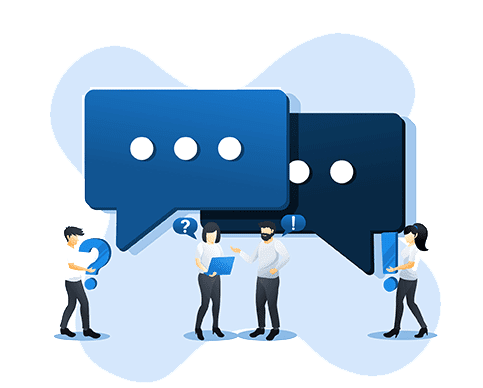 Python Course in Madurai Frequently Asked Question (FAQ)
Additional Information
Python is a high-level computer language with a simple syntax that emphasises readability and a clear coding style. From its initial release in 1991, it has grown to rank among the most popular programming languages worldwide. Python is an object-oriented language that is easy to learn and versatile. It can be used for a wide range of applications, including web development, scientific computing, data analysis, machine learning, and artificial intelligence.
FITA Academy provides several benefits to the participants of our Python training. Not only does it improve their chances of employment, but it also creates fresh possibilities for them in the software development sector. This certification indicates that you have a solid grasp of the language fundamentals and can utilise it in practical applications.
Objectives of Python Course in Madurai
The course will teach you the syntax and fundamental concepts of Python programming, including creating conditional statements, data structures, loops, classes, variables, and data types using the Python language.
You will also gain an understanding of object-oriented programming features in Python.
Additionally, you will learn how to use Python for machine learning, artificial intelligence algorithms, and data science and how to import Python packages and libraries to apply your strategies.
The course will cover data analysis, visualisation, file handling, and string manipulation.
You will also learn how to write error-free code by debugging.
Furthermore, you will have the opportunity to work on industry-relevant projects provided by mentors and apply the concepts learned.
Finally, you can explore more details about related certification exams and job opportunities.
Main features of Python
Simple to use
One of the core aspects of Python is its simplicity and ease of use. Its clear syntax and powerful libraries make it easy for beginners to start coding, while experienced programmers can quickly create complex applications. Python is also known for its strong community and extensive library support, which means that developers can easily find solutions to their coding problems and share their own code with others.
Versatile
Another important aspect of Python is its versatility. Python can be used for various tasks, including web development, game development, scientific computing, and data analysis. It also has extensive libraries for machine learning and artificial intelligence, making it a popular choice for these fields.
Open-source
Python's popularity is also due to its open-source nature, which means that it is free to use and can be modified by anyone. This has led to a large and active community of developers who contribute to the language and create new libraries and tools.
Skills Required
To be proficient in Python programming, one must possess analytical skills and have the ability to solve problems effectively.
Furthermore, having strong organisational and communication skills is necessary.
Knowledge of front-end programming languages such as CSS, HTML, and Javascript is also important, as Python is a backend language.
In addition, proficiency in web frameworks such as Django, Web2py, Bottle, Flask, and CherryPy is required.
Unit testing and debugging skills are also necessary for web developers.
It is also important to have a fundamental understanding of front-end technology and binary coding approaches.
Job Roles and Responsibilities
Python Developer
Python developers are responsible for designing, developing, and maintaining Python applications. They are expected to have a strong understanding of Python, as well as related tools and libraries. Python developers may work on various projects, including web applications, scientific computing, data analysis, and machine learning. They may also collaborate with other developers to create software that meets business requirements.
Data Scientist
Data scientists use Python to analyse large datasets and extract insights that can inform business decisions. They are responsible for developing models and algorithms, as well as creating visualisations that communicate complex data in an easy-to-understand way. Data scientists may also collaborate with other teams, such as marketing or product development, to provide data-driven insights that inform business strategy.
Machine Learning Engineer
Machine learning engineers use Python to build and deploy machine learning models. They are responsible for selecting appropriate algorithms, preprocessing data, and evaluating model performance. They may also be responsible for developing software that integrates machine learning models into existing systems. Machine learning engineers may work on various projects, including natural language processing, image recognition, and predictive analytics.
Web Developer
Web developers use Python to build and maintain web applications. They are responsible for developing the back-end logic that powers a website, as well as integrating it with front-end technologies like HTML, CSS, and JavaScript. Web developers may also be responsible for maintaining databases, optimising website performance, and ensuring the security of web applications.
DevOps Engineer
DevOps engineers use Python to automate software deployment and manage infrastructure. They are responsible for developing scripts and tools that streamline the software development process, as well as configuring and maintaining servers and other infrastructure. DevOps engineers may also collaborate with other teams, such as software developers and system administrators, to ensure that software is delivered quickly and reliably.
Quality Assurance Engineer
Quality assurance engineers use Python to test software applications and ensure that they meet quality standards. They are responsible for developing test cases, automating tests, and reporting bugs. Quality assurance engineers may also be responsible for creating testing frameworks and integrating them with other testing tools.
What do the course modules of FITA Academy provide the students?
The first section of our Python Course in Madurai focuses on control flow tools and data structures. Students will gain knowledge on topics such as if and for statements, the range function, looping techniques, tuples and sequences, dictionaries, and standard modules. In the second section, instructors will provide instruction on errors and exceptions, including syntax errors, handling exceptions, and defining clean-up actions. Additionally, the section will cover Python scopes and namespaces and generator expressions. With guidance from our skilled trainers, students will become proficient in developing Python scripts for system administration. The third and final module will teach practical applications, specifically using regular expressions to process data from various sources, including file systems and users.
Benefits of Python Certification at FITA Academy
You will acquire fundamental programming skills in Python and establish a strong foundation for advanced concepts.
Our coursework is designed by industry experts who are knowledgeable in the latest trends and tools in the field, ensuring that you receive current and relevant information.
Along with comprehensive lectures, the program includes numerous opportunities for hands-on practice through assignments and exercises, enabling you to apply what you have learned and witness results promptly.
Our training covers the basics and ensures that you have a thorough comprehension of each topic before advancing to the next. Additionally, the course is conducted in small batches, ensuring personalised attention from trainers who are always available to help.
FITA Academy provides the best resources and facilities, creating a creative and open environment for learning.
After completing our Python Training, you will receive a valuable certification from FITA Academy. The course is also affordable compared to similar courses offered elsewhere.
Our program is conducted in an open classroom/online setting that encourages interaction between participants, enabling you to learn from other students and mentors while gaining real-world experience.
Our trainers possess a wealth of knowledge and experience in teaching areas such as Java, .Net, iOS, Android, Microsoft Windows, and more.
Our classes are interactive and involve practical assignments and projects that mimic real-life scenarios, providing you with a better understanding of the industry.
The curriculum at FITA Academy provides extensive knowledge of various tools and methods, including data visualisation tasks, SQL database query/mapping, machine learning, or web scraping using the libraries provided.
Our mentors employ real-life examples and code samples to explain complicated concepts and often conduct live coding sessions.
We focus not only on teaching programming skills but also on soft skills such as communication, critical thinking, problem-solving, creativity, and leadership skills, which are useful for job interviews.

Python Training in Maduraiprovided by FITA Academy aims to guide and support aspiring individuals in their learning journey by ensuring their proficiency in the subject matter. Python is a versatile coding language that can be utilised to create diverse applications without any specific limitations. With its ease of use and user-friendly interface, it has developed into one of the most popular programming languages in use today. Our academy provides a comprehensive learning course that ensures candidates' success in this field.
Read more