Course Highlights & Why Content Writing Course in Bangalore at FITA Academy?
FITA Academy's Content Writing Training in Bangalore has been designed to impart proficiency in content writing and the various fields and mediums of content writing.
We integrate the best and latest tips and strategies in the world of content writing by providing hands-on training.
Our course curriculum is modified to meet the needs and requirements of content writing across genres to prepare the trainees to overcome the challenges of the real world.
To ensure proficiency in content writing, the Content Writing Course in Bangalore provides comprehensive knowledge of the many platforms, mediums, and writing styles.
The training courses come with a flexible schedule for learners. You can enrol in offline classes or live online classes.
Classes are provided on weekdays and weekends in the comfort of your time. In addition, fast-track classes are also available for efficient and speedy learning.
Our study materials integrate the different tools and techniques within content writing to ensure extensive learning.
FITA Academy's Content Writing Institutes in Bangalore has a placement support system with an established network of 1,500+ small and medium companies.
Read more
Upcoming Batches
| | | | |
| --- | --- | --- | --- |
| 02-11-2023 | Weekend | Saturday (Saturday - Sunday) | |
| 04-12-2023 | Weekdays | Monday (Monday - Friday) | |
| 07-12-2023 | Weekdays | Thursday (Monday - Friday) | |
| 09-12-2023 | Weekend | Saturday (Saturday - Sunday) | |

Classroom Training
Get trained by Industry Experts via Classroom Training at any of the FITA Academy branches near you
Why Wait? Jump Start your Career by taking the Content Writing Training in Bangalore!
Instructor-Led Live Online Training
Take-up Instructor-led Live Online Training. Get the Recorded Videos of each session.
Travelling is a Constraint? Jump Start your Career by taking the Content Writing Online Course!
Have Queries? Talk to our Career Counselor
for more Guidance on picking the right Career for you!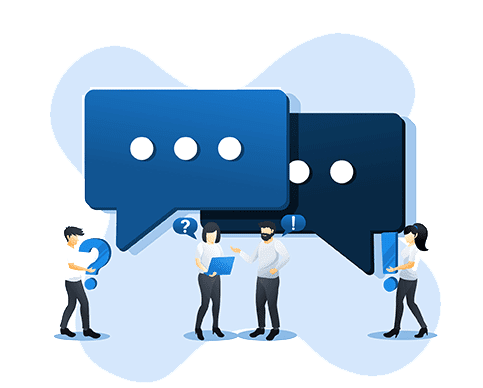 Trainer Profile
Our expert trainers have a rich and extensive work experience in the field of content writing for over 10+ years.
By offering continuous assistance and insightful criticism, our trainers of Content Writing training in Bangalore educate aspirants on how to attract customers and enhance their writing style.
In order for our trainees to develop confidence in their abilities and communication styles, our trainers motivate and inspire them to take on more practical work and assignments.
Our skilled mentors offer the students with technical and communication skills that aid in their understanding of varied writing styles.
Trainers of our Content Writing Course in Bangalore are dedicated to imparting all the skills and techniques required to become a successful content writer.
Each batch is limited to no more than 5 students to ensure student-centric classes.
Our trainers provide valuable insights about Interview questions and handling interviews with mock sessions.

Learn at FITA Academy & Get Your
Dream IT Job in 60 Days
like these Successful Students!
Features of Content Writing Course in Bangalore at FITA Academy
Real-Time Experts as Trainers
At FITA Academy, You will Learn from the Experts from industry who are Passionate in sharing their Knowledge with Learners. Get Personally Mentored by the Experts.
LIVE Project
Get an Opportunity to work in Real-time Projects that will give you a Deep Experience. Showcase your Project Experience & Increase your chance of getting Hired!
Certification
Get Certified by FITA Academy. Also, get Equipped to Clear Global Certifications. 72% FITA Academy Students appear for Global Certifications and 100% of them Clear it.
Affordable Fees
At FITA Academy, Course Fee is not only Affordable, but you have the option to pay it in Installments. Quality Training at an Affordable Price is our Motto.
Flexibility
At FITA Academy, you get Ultimate Flexibility. Classroom or Online Training? Early morning or Late evenings? Weekdays or Weekends? Regular Pace or Fast Track? - Pick whatever suits you the Best.
Placement Support
Tie-up & MOU with more than 1,500+ Small & Medium Companies to Support you with Opportunities to Kick-Start & Step-up your Career.
Content Writing Certification Training in Bangalore
About Content Writing Certification Training in Bangalore at FITA Academy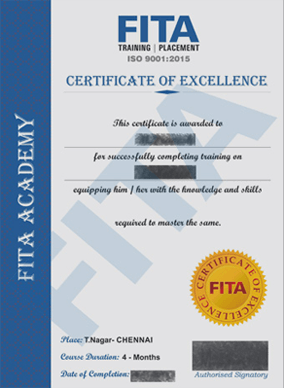 Content Writing Certification Training in Bangalore
A certification from Content Writing Institutes in Bangalore will offer you credibility not only in your home country but also abroad. In today's world, writers are required in every industry. The writing sector is expanding daily. In order to meet their content needs, several businesses from around the world have begun outsourcing persons and organisations to India. Your career will benefit from a content writing certification. It promotes your resume and aids in the development of your skills.
A wide range of other prospects is made possible by content writing certification in addition to helping you become a content writer. Obtaining a content writing certification will also aid you in finding new employment prospects as well as open numerous doors to other possibilities.
Certification provides you with lots of room to learn. It sharpens your linguistic abilities and increases your talents. The Content Writing Course in Bangalore assists in opening up the world of knowledge to our students. It encourages them to conduct research and create content that is appropriate for diverse assignments. It fuels their ideology by allowing them to discover something new every day.
Have Queries? Talk to our Career Counselor
for more Guidance on picking the right Career for you!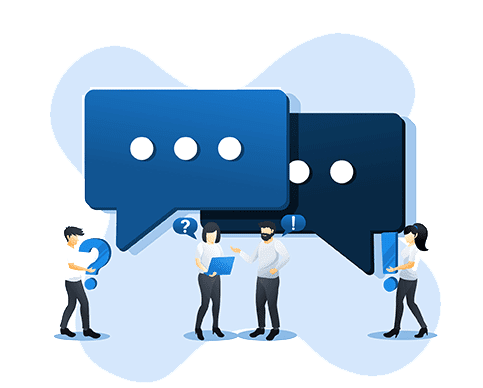 Job Opportunities After Completing Content Writing Course in Bangalore
In today's digital age, there is a demand for content writers as professionals. In order to raise awareness and produce quality leads that support stable sales growth, content is crucial. Strategically planned and performed content has the potential to attract customers to a website, which is essentially where they will turn into leads and, eventually, sales. Outsourcing content writing careers to India is growing as the task's value is recognised.
India has greatly profited from this industry, which employs countless individuals nationwide, in addition to the fact that they are promoted. Industry observers claim that India is where the majority of foreign-sourced content writing jobs are currently outsourced. Additionally, it is stated that the content writing industry is expanding at a rate of roughly 30%. It is the main cause of the recent increase in demand for content writers. There are numerous prospects in India for content writers. Content writers are employed by reputable companies like The Hindu, Infosys, TCS, Microsoft, Zoho and others.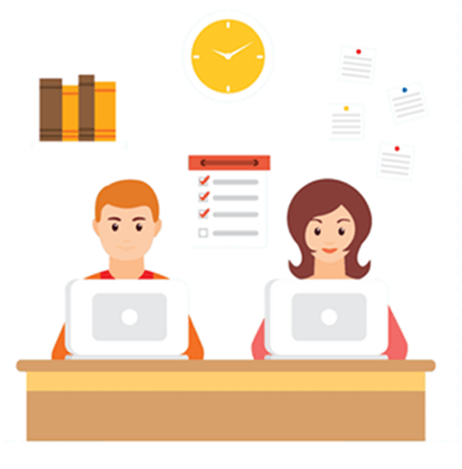 Additionally, candidates will get the chance to work with top-tier e-learning companies at their outsourcing centres in India. You can master a variety of content writing styles and advance your profession. At present, there are over 8000+ content writing related jobs available on various job portals, and these can vary over time.
Some of the job roles include copywriting, scriptwriting, content creator, content manager, content editor and more. The average salary of a content writer specialist is Rs. 2 lakhs per annum. Globally, a content writer earns around $61k annually. These can vary with experience, location, organisation and skills. With our Content Writing Course in Bangalore, you can rest assured of a promising career.
Read more
K
Karthik S

I had an amazing experience at FITA Academy. During my training at the Content Writing Training Institute in Bangalore, I was able to gain practical training on how to write blogs, media posts and scripts efficiently. The trainers were all welcoming and encouraged me to give out my best. After clearing my certification, I got placed in a reputed MNC as an SEO Content Writer.
K
Keerthana S

I have completed my Content Writing Course in Bangalore at FITA Academy. Before joining this course, I found it very difficult to make my writings stand out. The trainers guided me in the most comfortable way to adopt various techniques. After completing my certification, I am now able to create content smoothly. I am thankful to the trainers and staff for giving me the best training.
M
Mohammed Zaheer

I completed my Content Writing Training in Bangalore at FITA Academy. I am impressed by how much time and effort they put into each pupil, both offline and online. The time I spent studying these subjects was enjoyable and meaningful. I'm excited to apply these talents in my life for career and personal gain.
B
Bhavya M

After completing my course here, I can genuinely say that FITA Academy provides the best Content Writing Course in Bangalore. I was able to learn a lot of information about the different forms of content writing and apply it in real life. The trainers encouraged me to take part in many challenges and were ready to clarify any doubts immediately. I am thankful to my trainers and FITA Academy for helping me find my dream job.
D
Deepika

I have been attending the Content Writing Course in Bangalore at FITA Academy. One thing that stood out to me was how interactive the classes were. My trainers were highly skilled in writing and provided many exercises which helped me understand all the aspects of writing effectively. The staff were also very friendly and helped with the placement process.
Have Queries? Talk to our Career Counselor
for more Guidance on picking the right Career for you!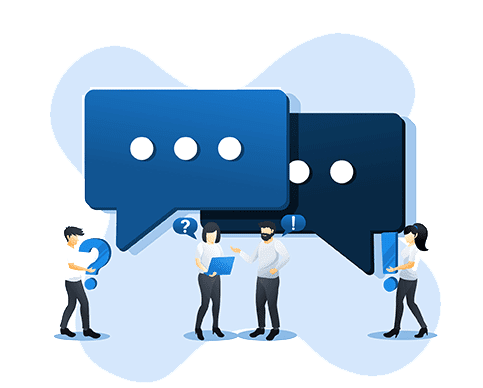 Content Writing Course in Bangalore Frequently Asked Question (FAQ)
Additional Information
A content writer is a specialist who creates interesting and enlightening pieces to support brands in showcasing their goods. They produce the greatest written or graphic material possible, from blog posts to press releases, and they write on a variety of topics. Conducting in-depth research on themes linked to the industry, coming up with concepts for fresh content forms, and editing and proofreading articles are all duties of the content writer. They produce high-calibre work that resonates with the readers, draws in clients, and raises brand awareness. FITA Academy's Content Writing Course in Bangalore offers hands-on training on creating meticulous content and helps the students to enhance their skill set.
A content writer's job is to create any kind of online content, such as blogs, scripts, social media posts, etc. They should be able to speak the language fluently and write more effectively. Planning, writing, and editing particular material make up the bulk of content writing. Writing blog articles, how-to manuals, whitepapers, or any other type of content for material marketing is well worth the extra effort because it produces three times as many leads as PPC. Focus on producing quality material that is pertinent to your audiences in order to gain viewers and followers. Additionally, they publish the content on appropriate social media platforms to increase visibility and encourage engagement.
Forms of Content Writing
Blogging
Blogging is a key component of content writing. Since search engines favour websites that consistently release fresh information, blog posts help your website's SEO rankings. You should choose a variety of powerful keywords to use in your writing so that your blog appears at the top of search results when consumers search for them. Understanding the terminology that your potential customers use while looking for solutions to their concerns involves some research. Depending on the subject and the objectives of the business, blogging can encompass a variety of themes and use a number of writing styles. Your blog postings should aim to teach, inform, and entertain; they should generally be more colloquial and friendly.
Copywriting
One of the most crucial components of branding and marketing is copywriting. People are inspired or motivated to do a specific action through the crafting of persuasive material, also referred to as copywriting. A copywriter crafts sentences that inspire readers to take action. Although there are many various kinds of copywriting, all of them start with researching a particular target and learning about their wants and needs. The Content Writing Course in Bangalore trains the students on how to connect with the audience, demonstrate that they understand their problem, and offer a solution.
Social Media Content
Any form of content on social media falls under this category. Social media content is written by people or organisations for social media platforms like Facebook, Instagram, or Twitter. These platforms appeal to businesses in particular because they enable far more direct user connections than conventional marketing strategies. A company's overall content marketing plan may include social media content heavily. Due to its near closeness to the user and wide audience, content on social media platforms can frequently be more efficient than traditional advertising. One of the most popular categories of social media content is guides and tutorials. Social media content also includes quizzes, competitions and raffles that increase interactions and thus help build loyal customers. With our Content Writing Training in Bangalore, you will provide an extensive understanding of social media content writing with hands-on practices.
Email Writing
Email marketing is a potent marketing channel that uses email for advertising the goods or services your company offers. Email marketing is a type of digital marketing as well. Incorporating it into your online marketing initiatives can help spread awareness of your most recent products or offers to your customers. Through various forms of marketing emails, it can also be extremely important in your overall marketing strategy for lead generation, product recognition, relationship building, and consumer engagement in between transactions.
Technical Writer
A technical writer excels at simplifying complex technical content for non-technical readers. The finer points of product specifications and specifics are covered by tech writers. These writers have a deliberate, meticulous approach. Whether they are putting together manuals, guides, or FAQs, they will effectively illustrate your product to customers with non-technical backgrounds, so they grasp its features. Our expert trainers of the Content Writing Course in Bangalore provide thorough explanations of technology, including how to use it, how to make it, as well as the steps, parts, internal workings, and mechanics.
SEO Content
The term SEO, or search engine optimisation, refers to a technique used to improve a website's position in search engine results pages to raise website traffic. As a general rule, SEO content is any type of content that benefits the user in any way possible, whether it be by educating, entertaining, or providing a solution to a problem. SEO Content writing involves organising, producing, and optimising material with the main objective of climbing search engine results pages.
Responsibilities of a Content Writer
Look into industry-related subjects (combining online sources, interviews and studies).
Create concise marketing copy to advertise our goods and services.
Utilise content management systems to create well-organised draughts.
Edit and proofread blog content before publishing.
Send your work to the editors for review and comments.
Work together on illustrating content with the marketing and design departments.
To improve online traffic, conduct basic keyword research and follow SEO best practices.
Social media content promotion.
Determine the content's gaps and the needs of our audience before suggesting new topics.
Ensure style, fonts, images and tone uniformity throughout the content.
Update the website's information as required.
Importance of Content Writing for a business
Building Awareness
For people to like your items, it takes time and recognition. It takes time to promote your company's ideas. It's important to win over customers by letting them learn more about the products you are selling. You may get a lot of assistance in the process by creating engaging content and then posting it on numerous platforms for your target market. Use your website, blog, newsletters, and social media accounts to produce well-written, interesting, and practical content related to your brand. Your potential customers will see the content, which will give them a sense of your brand's presence. You may quickly increase brand awareness by being consistent with your writing and content publication.
Increases SEO
Your marketing's SEO seems hampered in the absence of content. Consistently creating well-written content with innovative and popular keywords is crucial to SEO and raising a brand's Google rankings. When a video is accompanied by written information, its ranking rises. Using keywords in any written piece, including YouTube descriptions, will boost SEO. Content authoring establishes a brand and improves overall SEO for banners, infographics, and emails.
Helps Establish a Business
The audience is positively affected when you discuss your sector frequently by giving thoughts, trends, and news. You can offer your company ideas in a variety of formats and across various platforms by engaging in content writing. Regular content posting helps visitors understand what your company does. They learn about you and how you may assist them. This increases people's interest in your company.
Builds More Links
Posting high-quality, educational content to your webpage that is suitable to your brand and sector is always worthwhile. Not only does it bring quality readers and other like-minded people to your website, but also, people will begin to link to and reference this content when talking about your goods and services. Additionally, this can help your SERP rankings.
Sharing Increases Traffic
People are always willing to share quality stuff. Simply make sure that the appropriate audiences are receiving your material. This can be accomplished by utilising high search volume keywords, creating an attention-grabbing headline, and crafting opening paragraphs that encourage the reader to explore the remainder of your article or blog. A compelling blog post on social media will almost always be shared, making it stand out from the crowd of content.
Industries wherein Content Writers Are in Demand
Media Industry
As the foundation of any television or YouTube programme, content writers are in high demand in the media sector. They are also referred to as producers or scriptwriters in the industry. A news website or news portal may also need content writers in order to produce the news updates that are posted on the website. For a content writer, having a basic understanding of SEO will be helpful because it is now crucial for all news websites in the cutthroat online environment.
PR Industry
For tasks like press releases, writing material for various clients, pitch notes, written articles, blogs and more, the PR (Public Relations) sector needs content writers. The ability to learn both the content and public relations skills necessary for employment in the PR sector is available to content writers who desire to work in this field. Another advantage of working for a PR firm is the opportunity to attend business events.
IT Industry
The IT sector needs a content writer to provide technical information for their businesses in accordance with their needs. Although students tend to think there aren't as many professional options, there is still enough work to be done in the position of content writer. Cybersecurity is only one of the many IT industry sectors that heavily depend on content writers. All cybersecurity businesses have blogs on their websites where the writer of the information is used to inform visitors about cybersecurity requirements for all businesses, organisations, staff members, or the entire country.
Digital Marketing
For a variety of job tasks in digital marketing organisations, including email marketing, blog posting, and SEO marketing, digital marketing agencies hire content writers. The content writer utilised to generate content for marketing purposes and send emails to a sizable number of recipients. Some clients hire digital marketers to advertise their websites, which necessitates the use of SEO (Search Engine Optimisation) writers that operate for the sharp content generator. Our Digital Marketing Course in Bangalore exposes people to a variety of marketing techniques that integrate content.
E-Commerce Industry
E-commerce businesses have a large need for content writers to review their products and provide product information. Top commercial online marketplaces like Snapdeal, Amazon, Myntra, and others sell goods online, but customers don't typically make purchases based just on product images; instead, they read product reviews and descriptions before making a purchase. As a result, the E-commerce company can make use of your content writing talents as well as your creativity in creating short videos.
What are the benefits of being a content writer?
Content writers are in high demand and make a lot of money.
Learning the necessary abilities to work as a content writer is not difficult.
Since they can operate as independent contractors, content writers can do so wherever.
Niches come in a wide variety. Writers have the opportunity to collaborate on a variety of projects with teams from other industries.
Many job expenses might be reduced for content writers.
Writers have the chance to build their readership.
Growth accelerates with increasing experience.
FITA Academy is the leading Content Writing Course in Bangalore, with a success rate of 100% for students appearing in certification exams. Our faculty team comprises professionals who are well-versed in their respective fields. They help students throughout each phase of the learning process by providing constant guidance and feedback. Our course integrates the latest tools and practices to help learners gain ground and think more like hackers. Enrol in the best Content Writing course in Bangalore at FITA Academy to become well-versed and skilled at content writing.
Read more