Course Highlights & Why Selenium Training in Salem at FITA Academy?
More than 50,000+ students trust FITA Academy, and this Selenium course in Salem has assisted many students like you in advancing their careers as automation testers by implementing Selenium.
We keep our batch sizes small so students can engage with their professors and receive the most individualised instruction possible.
Assessments and assignments for practising are made available after completion of each module.
Students can choose from a flexible schedule that includes both weekend and weekday programmes for their convenience.
Whether you prefer to take an offline class or participate in an online class, you can do so from the comfort of your home.
Selenium Training in Salem offers placement assistance and has a network of more than 1,500+ small and medium-sized organisations.
Our training focuses on certification after completion of the course, which is essential to the industry for better job possibilities.
FITA Academy features an Active Placement Cell that assists students in obtaining their desired career.
Read more
Upcoming Batches
| | | | |
| --- | --- | --- | --- |
| 01-06-2023 | Weekdays | Thursday (Monday - Friday) | |
| 03-06-2023 | Weekend | Saturday (Saturday - Sunday) | |
| 05-06-2023 | Weekdays | Monday (Monday - Friday) | |
| 10-06-2023 | Weekend | Saturday (Saturday - Sunday) | |

Classroom Training
Get trained by Industry Experts via Classroom Training at any of the FITA Academy branches near you
Why Wait? Jump Start your Career by taking the Selenium Training in Salem!
Instructor-Led Live Online Training
Take-up Instructor-led Live Online Training. Get the Recorded Videos of each session.
Travelling is a Constraint? Jump Start your Career by taking the Selenium Online Course!
Have Queries? Talk to our Career Counselor
for more Guidance on picking the right Career for you!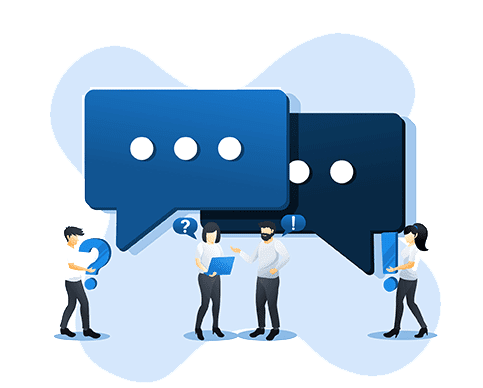 Trainer Profile
Our trainers are Professionals in the field with more than 12+ years of industry expertise.
FITA Academy's instructors offer blended learning as a form of training, and we believe it is an effective approach.
Trainers provide students with appropriate hands-on exposure to the course by using real-world projects and scenarios.
At FITA Academy, we have working individuals from the relevant fields as trainers.
Students are given by trainers marketable skills that will enable them to succeed in the labour market.
At FITA Academy, students are given practical instruction in software frameworks, including TestNG, Junit, and Cucumber.
Our instructors use tools to simplify and enhance the study of the subject and materials that have been specially tailored for the most challenging topics.
Features
Real-Time Experts as Trainers
At FITA Academy, You will Learn from the Experts from industry who are Passionate in sharing their Knowledge with Learners. Get Personally Mentored by the Experts.
LIVE Project
Get an Opportunity to work in Real-time Projects that will give you a Deep Experience. Showcase your Project Experience & Increase your chance of getting Hired!
Certification
Get Certified by FITA Academy. Also, get Equipped to Clear Global Certifications. 72% FITA Academy Students appear for Global Certifications and 100% of them Clear it.
Affordable Fees
At FITA Academy, Course Fee is not only Affordable, but you have the option to pay it in Installments. Quality Training at an Affordable Price is our Motto.
Flexibility
At FITA Academy, you get Ultimate Flexibility. Classroom or Online Training? Early morning or Late evenings? Weekdays or Weekends? Regular Pace or Fast Track? - Pick whatever suits you the Best.
Placement Support
Tie-up & MOU with more than 1,500+ Small & Medium Companies to Support you with Opportunities to Kick-Start & Step-up your Career.
Selenium Certification Course in Salem
About Selenium Certification Course in Salem at FITA Academy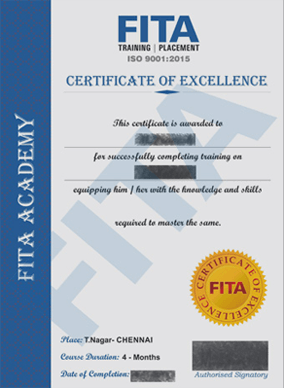 Selenium Certification Course in Salem
An individual's capacity to carry out testing duties relating to functional and regression testing is demonstrated by their certification in Selenium courses in Salem. It also claims that the applicant is knowledgeable in Selenium Grid, Selenium IDE, and Selenium WebDriver. Additionally, obtaining a certificate from a Selenium course boosts your chances of being given priority during interviews by making a great impression.
FITA Academy offers a Selenium course in Salem that provides training and certification for newcomers and software experts wishing to advance their testing knowledge and abilities. The FITA Academy's credentials are highly sought after by prestigious MNCs like medium- and small-sized businesses. Learn Selenium under the guidance of industry professionals at FITA Academy's best Selenium Training Institute in Salem. This certificate is used to verify the skills and knowledge you are meant to have acquired while enrolled. It serves as a proof that you finished all the assignments and projects required to become an expert Selenium professional.
Have Queries? Talk to our Career Counselor
for more Guidance on picking the right Career for you!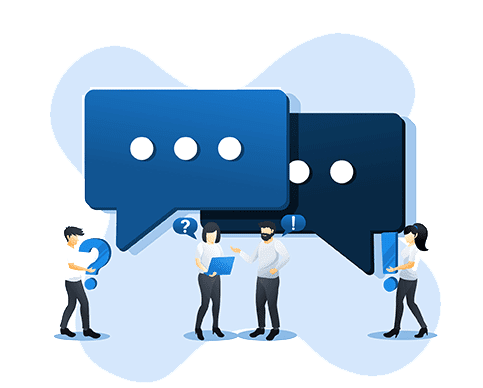 Job Opportunities After Completing Selenium Training in Salem
Selenium is one of the most well liked tool for engineers working in the software industry. Selenium is the most popular online testing technology, according to various job portals, with a startling 300% growth in job postings over the preceding three years. The most widely used open-source automated testing technology is Selenium.
The most sought-after skill in the testing sector is selenium, which is in high demand in the US, Germany, UK, India, and other nations where work is abundant and salaries are fair. More than 53,000+ companies use Selenium for testing, according to a recent survey. More languages and browsers are presently supported by Selenium compared to most of its competitors. It is a unique tool that helps both small and large businesses which save time and investment. One of the most sought-after abilities is one that has a confirmed accreditation. For those working in testing, engineering, administration, analysis, enterprise transaction processing (ETL), quality assurance, and automation, the Selenium skill-set is suitable.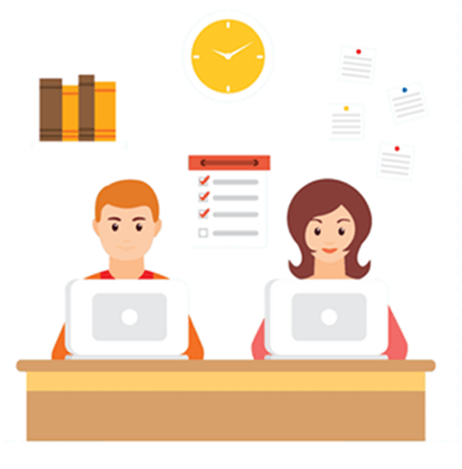 The Selenium Certification in Salem training courses and certification at FITA Academy have been carefully planned to give students the in-depth knowledge and practical skills they need to succeed in the fiercely competitive market.
Some of the well-known job titles our students will land in are Selenium Automation Analyst, Test Engineer/Senior Test Engineer, and Automation Test Lead. A high-profile post carries a lot of responsibilities. Experts will create test cases on the fly using Java programming, fix bugs in test cases, run a huge number of test cases, track and report issues, and—most importantly—report test results. Due to the trainee's significant experience and improved skills, his or her employment positions and responsibilities will expand, resulting in a successful career Path.
Read more
B
Balaji

This changed my life after receive training from my expert trainer at FITA Academy. I was able to understand all of the concepts quickly, and I was amazed by their innovative method of training. I'm delighted I had the opportunity to attend this Selenium Training in Salem and use all the tools that were made available to me. Thanks.
N
Nandha Kumar

I enrolled in the Selenium course in Salem at the FITA Academy. Despite my inexperience, I found it easy to understand the concepts. Thanks to my trainer, I understand coding quite well. They addressed all of my concerns and provided me with hands-on instruction. It is best for you to enrol in FITA Academy. I appreciate the support of the FITA Academy trainers and team.
S
Sastha Manikantan

After registering for Selenium course at Salem in FITA Academy, I was able to keep up with my classmates despite my lack of computer experience. The trainer used clear explanations that i could understand easily and connect to it. Their Course in Salem were practice-based rather than just lectures. Even if it meant going over the same material again, my trainer was never feeling reluctant to answer any doubts,even if it is on the same topic.
A
Anish Kumar

My name is Anish, and I studied manual testing at the FITA Academy, where I had a wonderful learning experience. I have no experience with testing because I studied mechanical engineering. FITA Academy helped me learn by starting with the fundamentals, which made the rest of the course much easier for me to understand. They also offered me a lot of employment prospects, which helped me land a position.
G
Gokul

My name is Gokul, and at Fita Academy I studied manual testing and selenium testing. I found the courses to be quite flexible. Most of the time, they schedule my classes around my available time only, which makes learning easy for me. This is one of the best Selenium training institute in Salem, and I have even recommended it to friends also. My Trainers responded really quick to my questions which helped clear my doubts.
Have Queries? Talk to our Career Counselor
for more Guidance on picking the right Career for you!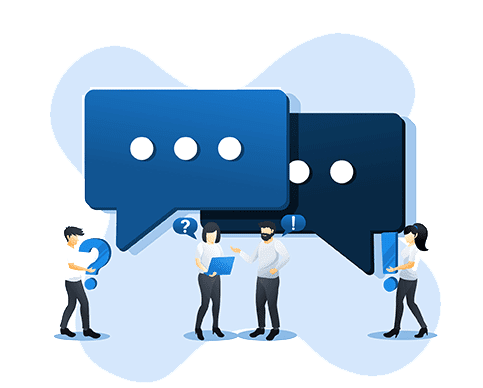 Selenium Training in Salem Frequently Asked Question (FAQ)
Additional Information
What is Selenium?
Selenium is a software testing tool. It is the process of confirming numerous processes, such as error handling, missing data, bug detection, and defect maintenance, to ensure the market obtains the actual requirement. You can Enrol in the Selenium Course in Salem to find out more about the different software testing technologies.
As an open-source automation testing tool, its key benefit is its adaptability to different operating systems, programming languages, and browsers. Selenium is open-source, thus anyone can use it. It is a simple framework for automating testing of web applications. It allows for the construction of test scripts in a number of coding languages, such as Ruby, Java, Python, Perl, C#, using a single interface tool.
The significance of selenium training
Selenium is simple to combine with other tools; it doesn't have any specific browser requirements; it supports frameworks; and it works well with templates. The majority of DevOps tools are useful and open source. Automation may be carried out fast when Selenium is combined with the tools.
Selenium is open-source software, which is widely available and easy to alter, as is common knowledge. As a result, finding flaws in a produced application without precise coding takes a lot of effort for programmers. The ability to integrate webdriver capabilities through the creation of an automation framework in a variety of languages is granted. It is a flexible tool that would allow users to change the functionalities in accordance with the project requirements.
Benefits of using Selenium for Automated Testing
Selenium is commonly used for automating the tests over different Web browsers. It mainly supports different browsers like Firefox, Safari, Chrome, Internet Explorer, and Chrome. With Selenium, we can easily automate browser testing using Selenium WebDriver. Upon using Selenium, it is possible to see the live automated test being executed easily on the computer screen. Here we have now listed the top reasons to use Selenium.
Framework and Language Support: Selenium can support all of the important programming languages namely Python, JavaScript, Perl, Java, C#, and Ruby for automation testing. In Selenium, it is possible to write the Scripts using any of the above programming languages. Selenium allows you to convert them into compatible codes within a short span. And so, with Selenium, we don't have any language restrictions. Further, the Selenium Supported language consists of committed frameworks that permit you to write the test script for Selenium test automation. To sum up, you need not worry about the framework and language as Selenium supports you with the necessary guidance.
Multi-Browser Support: Ever since its inception, the Selenium Community works on the principle of "One Selenium Script for every browser". With Selenium, you need not worry about re-writing the scripts for all browsers as just one script is sufficient to function on all browsers.
Support over different Operating Systems: Generally, different people use different OS, and you must make use of the automation tool support. Selenium is a highly portable tool that renders support, and you can work with different Operating Systems like Unix, Linux, Mac, and Windows. We can build Selenium test suites with other platforms like windows and further execute them on other platforms, namely Linux and Mac.
Reusability and Integrations: As discussed above, the Selenium Automation test suites are mainly reusable, and it is possible to perform the test over different OS and browsers. The only thing it needs is add-ons and third-party frameworks, and it widens the scope of the testing.
Parallel Test Execution: The motto of automation testing is to reduce our efforts and time. With the aid of the Selenium Grid, we can easily execute numerous tests parallelly and further reduce the overall execution time. Also, with the support of Cloud-grids of cross-browser testing, we can test over many hundreds of browsers parallelly by using Selenium and save our time enormously.
Less Usage of Hardware: When you compare Selenium with the rest other vendors, it mainly focuses on automation tools, namely UFT, SilkTest, and QTP. With this, it is clear that Selenium needs comparatively less hardware while considering the other testing tools.
How to learn selenium
The most widely used test automation tool, Selenium, is a necessity in the field of test automation and is used by many software testers. To facilitate learning about automation testing, it is essential to become familiar with Java or any other language binding essentials, such as those for the Selenium IDE or Selenium Web Driver. Utilizing numerous online resources and other methods will help you quickly understand automated testing and become an expert in selenium testing.
For those with a fundamental understanding of popular programming languages like Java, C#, Python, Perl, Ruby, and PHP, Selenium is simple to learn and master. Writing test cases is made easier by prior experience with these programming languages. Additionally, you may utilise Selenium IDE, a GUI-based tool, that you can use effectively.