Course Highlights & Why OET Training in Bangalore at FITA Academy?
FITA Academy offers support for improving your skills and strategies to pass the occupational English test.
Our OET Coaching in Bangalore provides intensive practice to enhance your writing abilities and identify critical information in the given text.
By participating in our program, you will gain confidence in all aspects of the test and develop the ability to express yourself effectively in both written and spoken English.
Our focus is on developing critical and analytical thinking skills to comprehend medical research papers.
FITA Academy aims to enhance your vocabulary, proficiency, accurate listening, and spoken language interpretation.
We will teach you note-taking skills and how to write letters that contain crucial information about patients' medical histories to healthcare professionals.
Upon completion of our coaching, you will have an advanced level of English and proficiency in communication.
We offer flexible scheduling for weekday and weekend classes, as well as fast-track classes and online classes that you can attend from the comfort of your own home.
Our OET Centres in Bangalore have partnered with over 1,500+ organisations and provide placement assistance to help you find a suitable career.
Read more
Upcoming Batches
| | | | |
| --- | --- | --- | --- |
| 02-11-2023 | Weekend | Saturday (Saturday - Sunday) | |
| 04-12-2023 | Weekdays | Monday (Monday - Friday) | |
| 07-12-2023 | Weekdays | Thursday (Monday - Friday) | |
| 09-12-2023 | Weekend | Saturday (Saturday - Sunday) | |

Classroom Training
Get trained by Industry Experts via Classroom Training at any of the FITA Academy branches near you
Why Wait? Jump Start your Career by taking the OET Classroom Training in Bangalore!
Instructor-Led Live Online Training
Take-up Instructor-led Live Online Training. Get the Recorded Videos of each session.
Travelling is a Constraint? Jump Start your Career by taking the Online Coaching!
Have Queries? Talk to our Career Counselor
for more Guidance on picking the right Career for you!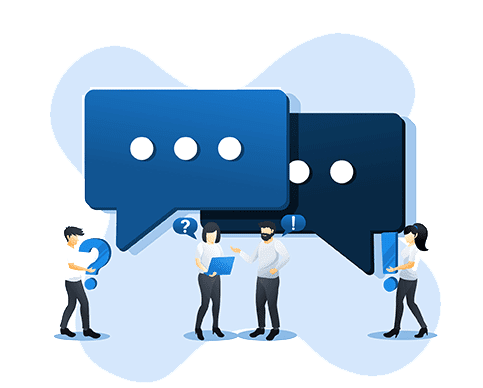 Trainer Profile
FITA Academy trainers provide students with intensive training by integrating both theoretical and practical knowledge, which is essential for their chosen skill.
Our trainers have over 8+ years of experience in OET training and incorporate real-time projects and scenarios into their teaching approach.
They are highly skilled and proficient in teaching all four test modules of the OET exam at our OET Coaching in Bangalore.
They offer customised coursework that includes modern techniques and curriculum to ensure that students pass the exams with ease.
Additionally, each student is given individual attention and can approach our experts at any time to clear their doubts.
Our trainers of OET Classes in Bangalore provide exemplary coaching and use innovative teaching techniques, such as informative group discussions.
Our FITA Academy trainers assist students in building their professional healthcare careers by helping them create strong resumes.

Learn at FITA Academy & Get Your
Dream IT Job in 60 Days
like these Successful Students!
Features of OET Coaching in Bangalore at FITA Academy
Real-Time Experts as Trainers
At FITA Academy, You will Learn from the Experts from industry who are Passionate in sharing their Knowledge with Learners. Get Personally Mentored by the Experts.
LIVE Project
Get an Opportunity to work in Real-time Projects that will give you a Deep Experience. Showcase your Project Experience & Increase your chance of getting Hired!
Certification
Get Certified by FITA Academy. Also, get Equipped to Clear Global Certifications. 72% FITA Academy Students appear for Global Certifications and 100% of them Clear it.
Affordable Fees
At FITA Academy, Course Fee is not only Affordable, but you have the option to pay it in Installments. Quality Training at an Affordable Price is our Motto.
Flexibility
At FITA Academy, you get Ultimate Flexibility. Classroom or Online Training? Early morning or Late evenings? Weekdays or Weekends? Regular Pace or Fast Track? - Pick whatever suits you the Best.
Placement Support
Tie-up & MOU with more than 1,500+ Small & Medium Companies to Support you with Opportunities to Kick-Start & Step-up your Career.
OET Certification Classes in Bangalore
About OET Certification Classes in Bangalore at FITA Academy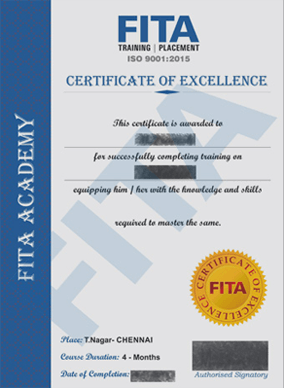 OET Certification Training in Bangalore
FITA Academy acknowledges the growing demand for competent healthcare professionals and has developed a comprehensive OET Coaching in Bangalore to support aspirants who wish to excel in this industry. The syllabus of our program is created to match the most recent and cutting-edge information and facts, as well as IT connections, so that students receive comprehensive exposure to the English language. Our OET program is meticulously curated to combine theoretical ideas with hands-on exercises, which include projects based on industry practices, scientific tasks, and assessments. This prepares the students with up-to-date and advanced expertise and abilities in OET.
Our expert trainers at FITA Academy conduct the classes by following established guidelines, coordinated strategies, and advanced-level skills to ensure students receive the best possible training. Our curriculum equips learners for careers in a range of medical fields, such as pharmacy, dentistry, physiotherapy, veterinary science, and more. Completing OET certification can enhance your reliability and proficiency in healthcare. FITA Academy provides the Best OET Coaching Centre in Bangalore that offers a thorough training program and upskills various techniques and strategies to clear the occupational English test.
OET certification helps professionals gain a competitive edge in the job market and better job security. It can increase their chances of landing high-paying jobs and career opportunities in leading healthcare facilities. Students will also acquire essential abilities like writing efficiently, identifying crucial text information, analytical and critical thinking, improving language and proficiency, correctly interpreting spoken language, taking notes, and composing letters that convey essential patient medical histories. Our program enhances communication proficiency and prepares students to understand medical research papers.
Have Queries? Talk to our Career Counselor
for more Guidance on picking the right Career for you!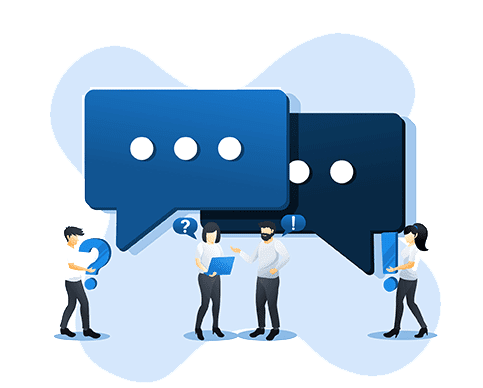 Job Opportunities after completing OET Coaching in Bangalore
OET certification is widely accepted by governing bodies, educational institutions, and healthcare organisations worldwide. It guarantees that specialists have the linguistic abilities needed for effective communication within their specific healthcare disciplines. Healthcare practitioners can access a variety of job alternatives and boost their earning potential with OET certification.
Nursing, pharmacy, dentistry, medicine, and other related healthcare sectors all offer employment opportunities for healthcare professionals with OET certifications. Jobs as a pharmacy technician, a doctor in a healthcare organisation, a nurse in a hospital, clinic, or long-term care facility, or a researcher at a medical institution are a few examples of OET employment options. Hospitals, clinics, research facilities, and academic institutions are among the main sectors that demand OET accreditation in the healthcare sector.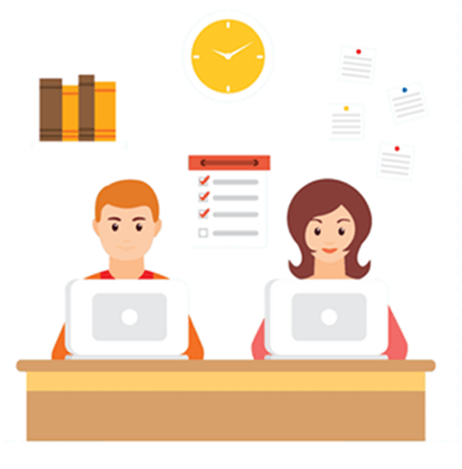 But, other sectors that work with healthcare workers, such as insurance firms, pharmaceutical firms, and producers of medical equipment, also demand OET accreditation. The average salary for OET-certified professionals varies depending on their location, experience, and industry.
In the US, OET-certified healthcare professionals can earn an average salary of around $60,000 to $80,000 per year, while in India, they can earn around INR 3 to 8 lakhs per year. Our OET Coaching Centre in Bangalore offers a variety of exercises to equip students with cutting-edge information and abilities for a rewarding career in healthcare.
Read more
K
Kishore

FITA Academy's OET training program was exceptional! My trainers were knowledgeable, experienced, and patient. They provided individual attention to each student and helped them improve their communication and language skills. I am extremely grateful for FITA Academy's guidance and support, which helped me achieve my desired OET score.
A
Anuja Satheesh

OET Centres in Bangalore gave me an outstanding OET program that exceeded my expectations. My trainers were highly qualified and provided personalised attention to each student. Their teaching methods were practical, and I was able to grasp the concepts easily. I recommend FITA Academy to anyone looking to enhance their language skills and creative learning environment.
H
Henry Martin

I recently took OET training in Bangalore at FITA Academy. My trainers helped me identify my weak areas and provided me with targeted practice exercises to improve my skills. Their study material and mock tests gave us the confidence to face the actual OET exam. My trainers were friendly and easy to approach, and the staff were also supportive.
R
Rohini

I enrolled at FITA Academy for my OET Coaching in Bangalore. Their course material was comprehensive and up-to-date, which made it easy for me to understand the OET exam patterns. I found their flexible timings to be very helpful since I am a working student. FITA Academy staff and trainers were supportive and kind, making my learning experience stress-free.
A
Archana S

If you are looking for the best OET Coaching Centre in Bangalore, I highly suggest FITA Academy. Their coursework was well-structured and easy to follow. The training gave me the confidence and skills needed to pass my OET exam with ease. After my certification, I was able to attend various interviews and move to Ireland to continue my career as a nurse.
Have Queries? Talk to our Career Counselor
for more Guidance on picking the right Career for you!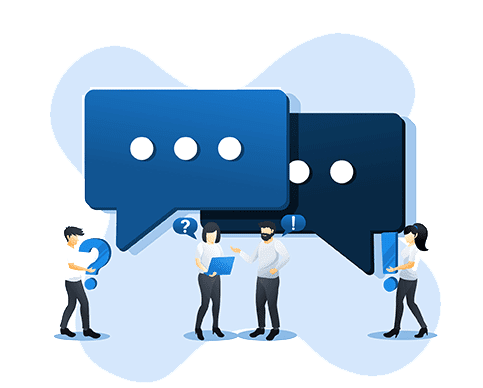 OET Coaching Centre in Bangalore Frequently Asked Questions (FAQs)
Additional Information
OET stands for the Occupational English Test and is an English language proficiency test that is specifically designed for healthcare professionals who wish to work or study in an English-speaking environment. The test assesses the language skills of candidates in the areas of listening, reading, writing, and speaking, with a focus on healthcare communication. The OET is recognised by regulatory healthcare bodies and universities in Australia, New Zealand, the United Kingdom, Ireland, Dubai, and Singapore, among other countries. The test is taken by thousands of healthcare professionals every year, and it is considered an essential requirement for healthcare professionals seeking employment or further education in English-speaking countries.
Tips for the OET Examination
Understand the format of the exam
It is essential to know and understand the format of the OET exam before you begin your preparation. The OET consists of four sub-tests: listening, reading, writing, and speaking. Each sub-test is designed to assess your English language proficiency in a specific area of healthcare communication. Understanding the format of the exam will help you focus your preparation on the specific skills that are required for each sub-test.
Practise your English language skills
The OET exam requires a high level of English proficiency. To perform well on the test, you need to practise your English language skills regularly. Read English articles and books, listen to English podcasts and news, and speak English as much as possible. The OET exam requires you to demonstrate your ability to speak clearly and effectively in healthcare. Improving your pronunciation and intonation can help you perform well in the speaking section. You can practise by recording yourself speaking and listening to the playback to identify areas for improvement. You can also practise with a tutor or language partner.
Build your vocabulary
The OET exam requires a strong command of medical vocabulary and terminology. To build your vocabulary, read medical journals, textbooks, and articles in English. Take note of unfamiliar words and look up their meanings. You can also use flashcards to memorise key medical terms and phrases. The more familiar you are with medical vocabulary, the easier it will be for you to understand the reading and listening passages in the exam.
Practise Active Listening
The Listening sub-test of the OET exam requires you to listen to a range of healthcare-related conversations and lectures. To perform well in this sub-test, you need to practise active listening. This means that you need to focus on what is being said, take notes, and ask questions to clarify any misunderstandings. Practice listening to healthcare-related podcasts, lectures, and videos to improve your listening skills.
Read Widely
The Reading subtest of the OET exam requires you to read a range of healthcare-related texts, including articles, reports, and patient records. To do well in this sub-test, you need to be able to comprehend the content and extract relevant information. Reading can help you develop the skills you need to do well in this sub-test. You can read medical journals, textbooks, and articles to improve your reading skills.
Practice Writing Under Exam Conditions
The Writing sub-test of the OET exam requires you to write a letter or report related to a healthcare situation. To do well in this sub-test, you need to be able to organise your thoughts, write clearly, and use appropriate medical terminology. Practising writing under exam conditions can help you prepare for this sub-test. You can find sample questions online and practice writing your responses under timed conditions.
Why enroll in FITA Academy's OET Coaching in Bangalore?
Improve your English language skills – The OET exam is designed to test the English language proficiency of healthcare professionals, so it is essential to have a good command of the language to succeed in the exam. OET coaching classes can help you improve your language skills in the areas of listening, reading, writing, and speaking, which will ultimately improve your chances of success in the exam.
Learn exam strategies and techniques – OET centres in Bangalore provide you with exam strategies and techniques that are specific to the OET exam. These strategies and techniques can help you manage your time effectively during the exam, understand the exam format and question types, and identify the key areas to focus on when studying.
Get personalised feedback and support – Our expert trainers at FITA Academy provide personalised feedback and support. They can identify your strengths and weaknesses and provide tailored guidance to improve your performance in the exam. You can approach our trainers at any time to ask questions and receive clarification on any topics you are struggling with.
Stay motivated and accountable – Studying for an exam can be a daunting task, especially if you are doing it on your own. OET coaching classes can provide you with a supportive and motivating environment where you can interact with other students who are also preparing for the exam. This can help you stay motivated and accountable to your study goals.
Practice in a simulated environment – OET classes in Bangalore provide you with the opportunity to practise in a simulated exam environment. This can help you become familiar with the exam format, timing, and question types and reduce anxiety on the day of the exam. It also allows you to receive immediate feedback on your performance, which can be valuable in identifying areas for improvement.
Increase your confidence – Taking the OET exam can be a stressful experience, especially if you need more confidence in your English language skills. Our OET coaching classes can help you increase your confidence by providing you with the skills, strategies, and knowledge needed to succeed in the exam. This can help reduce anxiety and improve your performance on the day of the exam.
FITA Academy provides a curated curriculum that upskills the participant's personality, knowledge, and attitude. The syllabus consists of four sections - listening, reading, writing, and speaking, with each section comprising three parts that assess the candidates' abilities in different ways.
During the listening section, trainees must demonstrate their aptitude in identifying specific information in a consultation. Candidates will listen to a five-minute conversation between a healthcare professional and a patient and take notes that include details, opinions, gist, and short extracts from the conversation. The reading section evaluates the candidate's ability to locate particular information quickly from a brief text. Our trainers of OET Coaching in Bangalore will provide various activities, such as sentence completion questions, short answer questions, and matching exercises to assess students' careful reading abilities.
Students will practise writing a variety of letters in the writing part, including letters of recommendation for individuals or groups of patients, letters of transfer or discharge, and more. Candidates will be provided with stimulus material for them to utilise in their responses. During the speaking section of the exam, candidates will be judged on their ability to talk clearly and concisely with patients and other healthcare providers while using the appropriate vocabulary and tone.
Candidates are going to explore numerous modules during the course to increase their ability to communicate with others and comprehend scientific facts. This will lessen the chance of errors and incorrect technical language interpretations, which can disrupt conversation. Our OET centres in Bangalore aim to provide aspirants with the tools they need to succeed in their OET exams and advance their careers in healthcare.
Read more