Course Highlights & Why Digital Marketing Course in Madurai at FITA Academy?
Our Digital Marketing Course in Madurai is designed to meet global standards and provide knowledge of today's fast-paced digital industry.
Our industry experts conduct live seminars and workshops that aid in learning from their experience in the field of digital marketing.
You will receive hands-on training in digital marketing technologies such as SEO, blogs, SEM, and social media.
FITA Academy provides the Best Digital Marketing Course in Madurai that offers flexible weekday and weekend classes tailored to meet the needs of our students.
Additionally, you can choose between online and offline classes from the comfort of your home.
Our curated curriculum includes practical training, relevant examples, and real-time projects for a comprehensive learning experience.
We provide blended course materials that cover all contemporary topics from scratch that are inclusive to both beginners and experienced professionals seeking in-depth knowledge.
With over 1,500+ tie-ups with small to medium-sized businesses, our Digital Marketing Training Institute in Madurai guarantees 100% placement for our students.
Read more
Upcoming Batches
| | | | |
| --- | --- | --- | --- |
| 23-09-2023 | Weekend | Saturday (Saturday - Sunday) | |
| 25-09-2023 | Weekdays | Monday (Monday - Friday) | |
| 28-09-2023 | Weekdays | Thursday (Monday - Friday) | |
| 30-09-2023 | Weekend | Saturday (Saturday - Sunday) | |

Classroom Training
Get trained by Industry Experts via Classroom Training at any of the FITA Academy branches near you
Why Wait? Jump Start your Career by taking the Digital Marketing Training in Madurai!
Instructor-Led Live Online Training
Take-up Instructor-led Live Online Training. Get the Recorded Videos of each session.
Travelling is a Constraint? Jump Start your Career by taking the Digital Marketing Online Course!
Have Queries? Talk to our Career Counselor
for more Guidance on picking the right Career for you!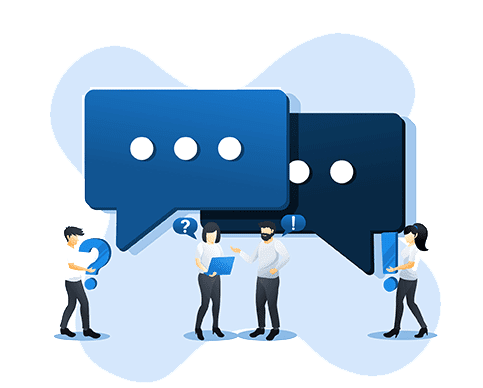 Trainer Profile
At FITA Academy, our expert trainers offer industry-relevant education on Digital Marketing.
Mentors of theDigital Marketing Institute in Maduraiemphasise the importance of implementing the latest technological advancements to achieve success.
Our expert trainers have over 8+ years of experience in the field and share their expertise and insights gained from working on real-world projects with our participants.
Trainers provide real-time projects and case studies that explore diverse digital marketing techniques.
We limit each batch size to no more than five students to foster a student-centred learning environment.
Our trainers ensure that you have a comprehensive understanding of the principles and applications of digital marketing.
They offer personalised teaching and tailored instruction through practical exercises and in-depth learning methodologies.
Additionally, our Digital Marketing Course in Madurai offers guidance on creating customised resumes and improving interview skills to enhance confidence.
Features
Real-Time Experts as Trainers
At FITA Academy, You will Learn from the Experts from industry who are Passionate in sharing their Knowledge with Learners. Get Personally Mentored by the Experts.
LIVE Project
Get an Opportunity to work in Real-time Projects that will give you a Deep Experience. Showcase your Project Experience & Increase your chance of getting Hired!
Certification
Get Certified by FITA Academy. Also, get Equipped to Clear Global Certifications. 72% FITA Academy Students appear for Global Certifications and 100% of them Clear it.
Affordable Fees
At FITA Academy, Course Fee is not only Affordable, but you have the option to pay it in Installments. Quality Training at an Affordable Price is our Motto.
Flexibility
At FITA Academy, you get Ultimate Flexibility. Classroom or Online Training? Early morning or Late evenings? Weekdays or Weekends? Regular Pace or Fast Track? - Pick whatever suits you the Best.
Placement Support
Tie-up & MOU with more than 1,500+ Small & Medium Companies to Support you with Opportunities to Kick-Start & Step-up your Career.
Digital Marketing Certification Training in Madurai
About Digital Marketing Certification Training in Madurai at FITA Academy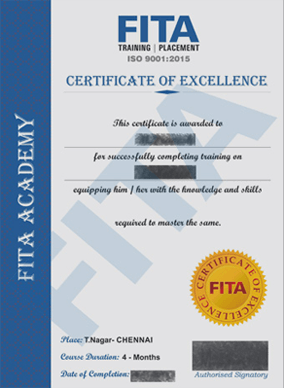 Digital Marketing Certification Training in Madurai
In today's digital era, keeping up with the latest tool and technologies in digital marketing is crucial for businesses to reach a wider audience and effectively promote their products and services. It has become an indispensable tool to stay ahead of the competition. This is where digital marketing certifications come into play. Digital Marketing Course in Madurai provides a recognised credential that validates your skills and knowledge in the field of digital marketing. It provides you with a competitive edge in the job market, and it shows that you have the expertise to develop and implement successful digital marketing campaigns.
Digital marketing certifications also help individuals to specialise in a specific domain of digital marketing, such as social media marketing, search engine optimisation, or email marketing. It can lead to higher-paying jobs and career advancement opportunities. Moreover, digital marketing Training programme at FITA Academy provide an excellent opportunity for professionals to learn new skills and stay up-to-date with the latest trends and technologies. As digital marketing evolves rapidly, keeping your knowledge and skills relevant to stay competitive in the field is crucial.
In addition, digital marketing certifications also provide a network of professionals who share the same interest and passion for digital marketing. This network can be invaluable for sharing ideas, learning from others, and staying connected with the latest developments in the field. Obtaining a digital marketing certification can lead to improved job opportunities and salary increases. Employers are always on the lookout for certified professionals who can deliver results and help their businesses grow. Having Digital Marketing Training in Madurai can make a significant difference when it comes to getting hired or receiving promotions.
Have Queries? Talk to our Career Counselor
for more Guidance on picking the right Career for you!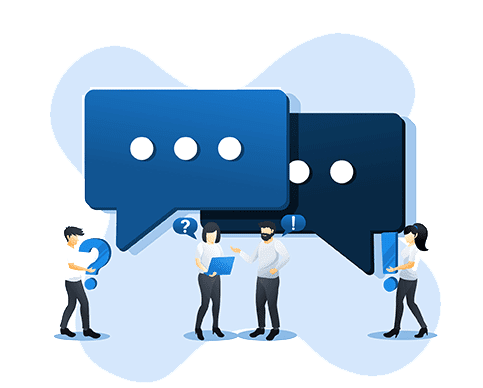 Job Opportunities After Completing Digital Marketing Course in Madurai
The digital marketing scheme is the optimal strategy for promoting businesses, especially during and after 2020. By using various online platforms, businesses can showcase their products and strengthen their brand recognition in the market. Since digital marketing is becoming the fundamental source of revenue generation in many organisations, job openings are expanding from analytics to social media.
Digital marketing is a highly sought-after technique and method in the corporate world, which can offer significant advantages in any career path you choose. Even if you are a recent graduate or intern, you can still thrive in this field. Major companies such as TCS, Wipro, HCL, Cognizant, and Infosys are seeking certified digital marketing professionals.
Gaining certification can boost your worth in the field, leading to more job opportunities. For beginners in digital marketing, the yearly income ranges from Rs. 5,60,000 to Rs. 6,00,000. As skills and knowledge develop, the salary can increase to Rs. 9,00,000 per year. On a worldwide scale, new professionals make an average of $48k annually, which grows to $110k with more experience.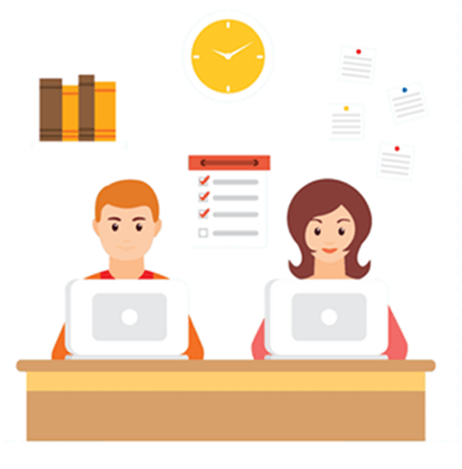 Effective utilisation of digital marketing can provide significant benefits to businesses, irrespective of the type of products or services they offer. This involves creating customer personas to comprehend their requirements and developing impactful online content.
The Digital Marketing Training Institute in Madurai comprises experienced trainers and specialists who will ensure that you attain your goals by equipping you with advanced techniques and innovative tactics that will assist you in becoming proficient in digital marketing. With FITA Academy, you can learn from industry experts, get hands-on experience, and gain the knowledge and skills needed to succeed in the fast-paced world of digital marketing.
Read more
S
Sudharshan K

I enrolled at FITA Academy for my Digital Marketing Classes in Madurai. I gained extensive knowledge of various aspects of digital marketing and effectively applied them in my daily routine. My trainers motivated me to engage in multiple projects and were always ready to provide the help I needed whenever required. I am grateful to FITA Academy and my trainers for their support in helping me secure my dream job.
M
Meenakshi

I completed my Digital Marketing Course in Madurai at FITA Academy. My trainers were kind and skilled at breaking down difficult concepts into more accessible ones. They used practical examples and real-world situations to illustrate various complex topics and helped me gain confidence in my skills. I highly recommend applying to FITA Academy.
A
Anandh Kumar

Currently, I work as a Digital Marketing Consultant. Despite having a few years of experience in this field, I needed to improve my career prospects by obtaining certifications. My college recommended the Digital Marketing Course Madurai. My training here allowed me to gain knowledge in areas I was previously unfamiliar with, and I am grateful to my trainers and staff at FITA Academy for their support and motivation.
S
Sri Vidya

Trainers at FITA Academy were well-versed in digital marketing. They put in their time and effort in each participant during both online and offline sessions. I had an amazing learning experience at FITA Academy, and I'm eager to utilise these skills in my personal and professional life.
K
Karthik M

TI had a wonderful experience at FITA Academy, where I received practical training in SEM, SEO, and SMM as part of my Digital Marketing training in Madurai. The trainers were very hospitable and encouraged me to try new things. Thanks to my training, I was able to secure a job as an SEO Content Manager at a renowned MNC after completing the course.
Have Queries? Talk to our Career Counselor
for more Guidance on picking the right Career for you!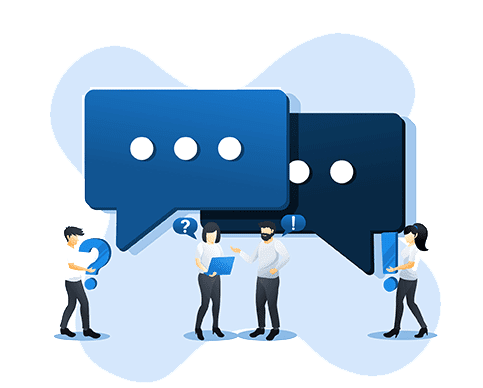 Digital Marketing Course in Madurai Frequently Asked Question (FAQ)
Additional Information
Digital marketing involves utilising digital mediums to advertise products or services and connect with prospective customers. It is a broad term that encompasses various marketing strategies, including search engine optimization, social media marketing, email marketing, content marketing, and many more. The primary objective of digital marketing is to connect with consumers at the right place and time, providing a more personalised experience and encouraging them to take action.
Digital marketing is an influential resource for companies looking to grow their brand, reach new customers, and increase sales. Its many features, including targeting, interactivity, measurability, content creation, mobile optimisation, and global reach, make it a crucial aspect of any modern marketing strategy. Businesses can gain a competitive edge and attain their objectives by adopting digital marketing techniques and keeping themselves informed about the newest trends and technologies.
Advantages of Digital Marketing
Customer Satisfaction
One of the key features of digital marketing is its ability to target specific audiences. By using tools like Google Analytics, businesses can collect data on customer behaviour and preferences, allowing them to create targeted campaigns that are more likely to resonate with potential customers. This targeted approach is not only more effective in generating leads and sales but is also more cost-efficient compared to traditional marketing methods.
Interactivity
Unlike traditional marketing, digital marketing allows two-way communication between businesses and customers. Customers can engage with brands through social media, email, or messaging, providing feedback, reviews, and suggestions that can help businesses improve their products or services.
Effective Results
Digital marketing is also highly measurable, enabling businesses to keep track of the effectiveness of their campaigns in real-time. By monitoring metrics like click-through rates, conversion rates, and bounce rates, businesses can make data-driven decisions and optimise their campaigns for better results.
Content Creation
The most important aspect of digital marketing is content creation. It is the cornerstone of any digital marketing campaign and encompasses everything from blog posts and videos to social media posts and email newsletters. Creating high-quality, relevant, and engaging content is crucial for building brand awareness, generating leads, and increasing sales.
Mobile Optimisation
Mobile optimisation is another crucial feature of digital marketing. With mobile devices accounting for over half of all internet traffic, businesses must ensure their websites and campaigns are optimised for mobile devices. This means creating responsive websites that load quickly, designing mobile-friendly email campaigns, and creating social media content that is easy to consume on smaller screens.
Global Reach
Digital marketing offers businesses the ability to reach a global audience. With the internet connecting people all over the world, businesses can target consumers in multiple countries, expanding their reach and driving growth.
Various Job Roles and Responsibilities
Digital Marketing Manager
The role of the digital marketing manager involves supervising the complete digital marketing plan of a company. They will be in charge of leading the digital marketing team and collaborating with other departments to ensure that all marketing initiatives are in line with the company's overarching goals. Digital Marketing Classes in Madurai provide extensive training on tracking and analysing key metrics, developing budgets, and providing regular reports to the executive team.
Social Media Manager
A social media manager manages a company's social media accounts, including creating content, responding to comments, and analysing social media metrics. They must be knowledgeable about social media trends and best practices and work closely with the digital marketing team to ensure that social media efforts are integrated into the overall marketing strategy.
SEO Specialist
The SEO specialist is responsible for optimising a company's website to improve its search engine ranking. This involves keyword research, on-page optimisation, and link building. They must stay up-to-date with the latest search engine algorithms and best practices and be able to analyse website data to identify areas for improvement.
Email Marketing Manager
The email marketing manager is responsible for creating and managing a company's email marketing campaigns. This involves creating targeted email lists, designing email templates, and tracking key metrics such as open rates and click-through rates. They must be knowledgeable about email marketing practices and know how to analyse data to determine the effectiveness of their campaigns.
Content Marketing Manager
The content marketing manager is responsible for creating and managing a company's content marketing strategy. This involves creating engaging and informative content, such as blog posts, videos, and infographics, and promoting that content through social media and other channels. FITA Academy provides hands-on training in various content managing tools to ensure competency during our Digital Marketing Course Madurai.
PPC Specialist
The PPC specialist is responsible for managing a company's pay-per-click advertising campaigns, such as Google Ads and Facebook Ads. This involves creating ad campaigns, selecting keywords, and monitoring performance metrics such as click-through rates and conversion rates. They must be proficient in PPC practices and analyse data to optimise their campaigns.
Analytics Manager
The analytics manager is responsible for analysing data related to a company's digital marketing efforts. This involves tracking and analysing key metrics, developing reports, and making recommendations to improve marketing performance. They must be knowledgeable about analytics tools such as Google Analytics and know how to work with data to identify trends and areas for improvement.
The field of digital marketing encompasses various professional responsibilities such as designing marketing campaigns, producing appropriate content for business campaigns, managing social media engagement, and monitoring website traffic. Pursuing the Digital Marketing Course in Madurai can open up a dynamic career path that nurtures both technical and creative abilities with bright job prospects.
In today's rapidly expanding digital marketing industry, companies are looking for specialised talents to meet their growing needs. The pandemic has increased internet usage, which has, in turn, created more prospects in this domain. FITA Academy's digital marketing trainers equip students with the necessary skills and confidence to embark on a successful career. We provide an extensive placement network that aids in kickstarting your professional career.
Read more