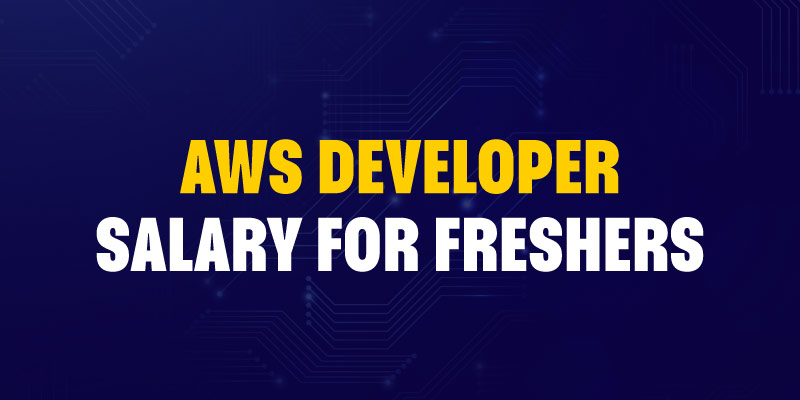 Since AWS came to the vanguard, we have seen transformations in the internet landscape that we evaluate were feasible. Over the years, AWS services have become so prevalent because of the advantages of scalability and flexibility they bring to several web-related processes. Moreover, among various cloud computing platforms like Microsoft Azure, Google Cloud, Alibaba Cloud, IBM Cloud, Oracle, Salesforce and SAP, AWS is highly in demand by every small to large IT sector. Due to the high demand, every top company hires skilled AWS developers and the AWS developer salary in India ranges from 3 to 3.5 lakhs per year.
If you intended to bedding to begin your career in cloud computing field, you can join
AWS Training in Chennai and learn from the fundamental, cloud computing service model, cloud deployment model and AWS Management Console.
AWS Jobs and Future
According to the survey, the demand for AWS developers is increasing to 6000+ job vacancies, double the requirement from the previous year. In the job portal, there are more than 13,000+ job vacancies available for AWS developers and the requirement is expected to increase by the end of this year. So, there are many job opportunities for freshers who intend to begin their career in the IT sector. Whatever the job role, AWS developer associate salary in India ranges from 3.5 to 3,8 lakhs per year.
Why AWS is a demanding career
AWS is a demanding career path for many freshers and professionals. More than 50% of the job vacancies in the public cloud job market are related to AWS. For example, employers in the United States claim it is difficult to track down people skilled in cloud computing, and this imbalance will persist in the long term.
If you choose a cloud computing platform, you have plenty of job opportunities, and if you choose a public cloud, you have a luminous future. So, just predicting the demand of AWS by number will never be enough because it is exponentially growing and selecting this as your career path never puts you down.
Moreover, if you are a professional looking for a career transformation, you can choose AWS certification courses and perceive your career to the next level. Moreover, AWS certified developer associate salary in India is around 3 to 4 lakhs per year.
If you want to have an in-depth understanding of cloud computing, you can join Cloud Computing Training in Chennai and learn the basic to advanced features of cloud computing and the types of services provided- Amazon Web Services, Microsoft Azure, VMWare and Salesforce.
Why AWS is the leading platform
AWS is leading and competitive in the cloud market compared to all cloud computing services providers. Moreover, due to its pay-as-you-use models, infrastructure, cost-effectiveness, flexibility, storage system, and security, the AWS is utilized by organizations.
Facts back up this assertion. According to an independent analysis conducted in February 2020, AWS controls approximately one-third of the cloud computing business, accounting for 32.4 percent of the total market share. Azure (17.6% market share) and Google Cloud (6% market share) are the other two names on the list.
AWS has servers located in 76 different availability zones across the world. Regarding availability in countries, it should be noted that it is available in 245 countries worldwide. The abovementioned availability regions are divided to allow users to place geographical restrictions on their services if desired.
Scope of AWS
If you choose AWS as your career path, then you have plenty of job roles to choose: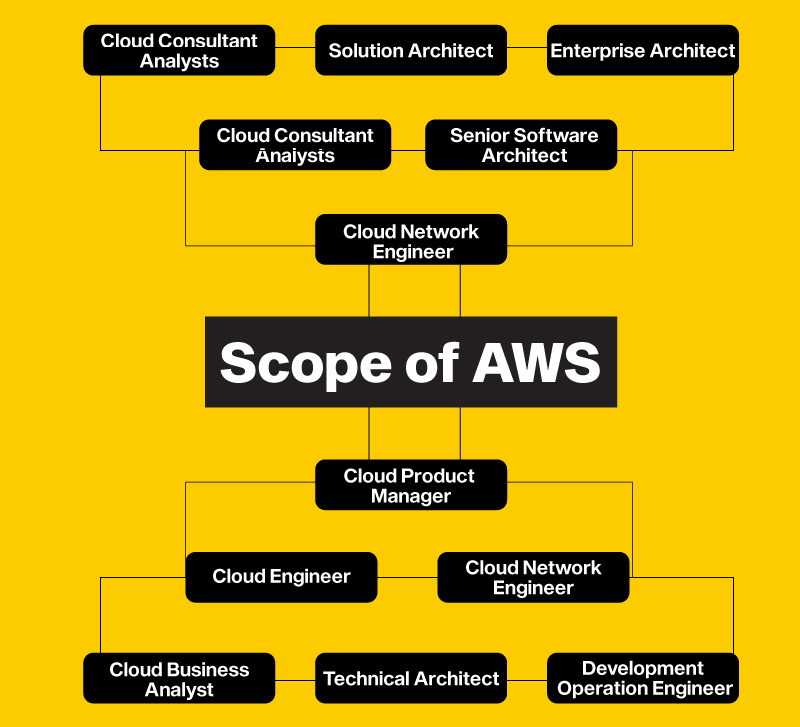 So, these are roles offered by top companies. AWS developer salary in India ranges from 3 to 5 lakhs per year based on the locations, skills, qualifications, experience and role you need to obtain. Look at the bar diagram and understand the salary for AWS-certified developers in India.
AWS Developer Salary in India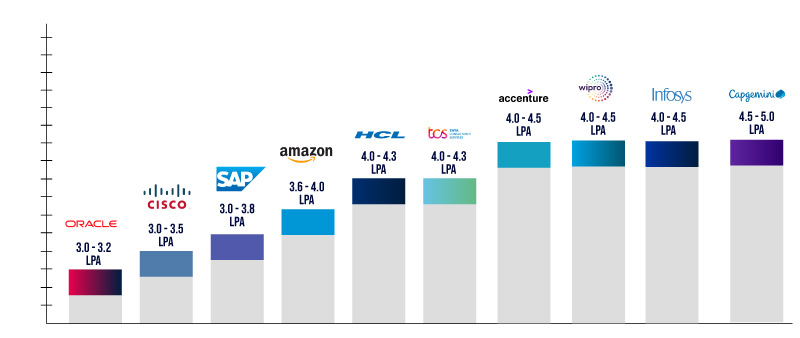 As you gain experience in your role as an AWS Architect, AWS developer, or any other position that requires AWS certification, you will be paid significantly more than you were before. Let us start with the basics of AWS before discussing job roles and responsibilities.
What is AWS?
Amazon Web Service is the leading cloud service provider. Due to its flexibility, scalability, dependability, and user-friendly, many organizations and businesses worldwide operate it. The deployment of AWS services is not specific to a small place, country, or region. The best use of what the cloud has to offer is for any business ready to pay per use model. AWS offers services like:
Software as a Service Software as a Service (SaaS)
Infrastructure as a Service (IaaS), and
Platform as a Service (PaaS)
It is a set of integrated commodities and services independently connected with cloud computing. With a wide range of architecture, systems, technology, and services to offer the broad array of services it does, it is one of Amazon's most lucrative divisions. AWS has everything you need to empower your business to profit from cloud computing services, from remote computing, infrastructure, privacy, and storage to developing mobile applications, networking, and e - mails.
AWS is categorized as Glacier, Amazon's cost-effective storage service, S3, and EC2. The importance of all of AWS's services and the level it provides them has propelled it far ahead of its competitors.
What are the types of clouds computing certifications:
AWS Certified Cloud Practitioner (CLF-C01)
AWS Certified Developer – Associate (DVA-C01)
AWS Certified SysOps Administrator – Associate (SOA-C02)
AWS Certified Solutions Architect – Associate (SAA-C02)
AWS Certified DevOps Engineer – Professional (DOP-C01)
AWS Certified Solutions Architect – Professional (SAP-C01)
Moreover, you can take the below certification path to begin your career in top IT companies.
AWS Certified Advanced Networking – Specialty (ANS-C00)
AWS Certified Security – Specialty (SCS-C01)
AWS Certified Machine Learning – Specialty (MLS-C01)
AWS Certified Database – Specialty (DBS-C01)
AWS Certified Data Analytics – Specialty (DAS-C01)
Join Salesforce Training in Chennai at FITA Academy and learn salesforce features like account and Contact Management, Salesforce Engage, opportunity Management, Quote Management, Quote to Cash, Einstein Analytics and many more.
Responsibilities Cloud Developer
As the word suggests, these professionals are in charge of programming and developing applications. They are expected to be familiar with cloud architecture and responsible for developing, deploying, and debugging cloud-based apps. They should be able to:
The candidate must be familiar with any programming language like Java, Python, etc.
They must be able to build, deploy, develop, and troubleshoot cloud applications.
Must have a comprehensive understanding of the features of the cloud services provider.
Skills in: Application Programming Interface usage, Software Development Kit and command-line interface.
A better understanding of application management lifecycle
Must have skills in coding and executing protection measures
Ability to deploy programmes using continuous integration and distribution pipelines.
You'll need skills to develop, update, and troubleshoot code modules.
Skills in coding for cloud-hosted applications
If you are interested in learning java programming language, you can join Java Training in Bangalore and learn the data types, operators, variables, tools, libraries of java.
Skills
Experience with the core AWS services
Good understanding of Linux /Unix
Experience with Docker and Kubernetes
Knowledge of any one programming language skills like Java, Python, etc.
Knowledge of IaC using CloudFormation or Terraform.
Understanding of AWS Lambda.
Ability to design large-scale systems.
Ability to Troubleshoot distributed systems
Developing or administering cloud-native applications
If you want to gain a profound understanding of python coding knowledge, you can join Python Training in Bangalore and learn the core concepts, tools, Python Dictionaries and Sets.
Now, we shall look at AWS developer salary in india based on locations, job roles, and based on experience.
Role based AWS developer salary India

Location -based AWS developer associate salary in India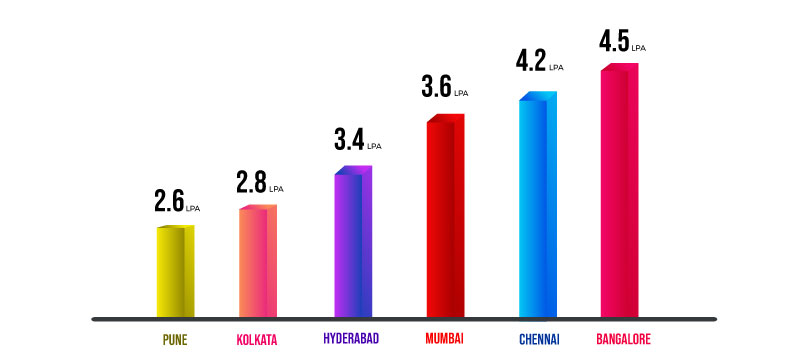 Experience based AWS certified developer associate salary in India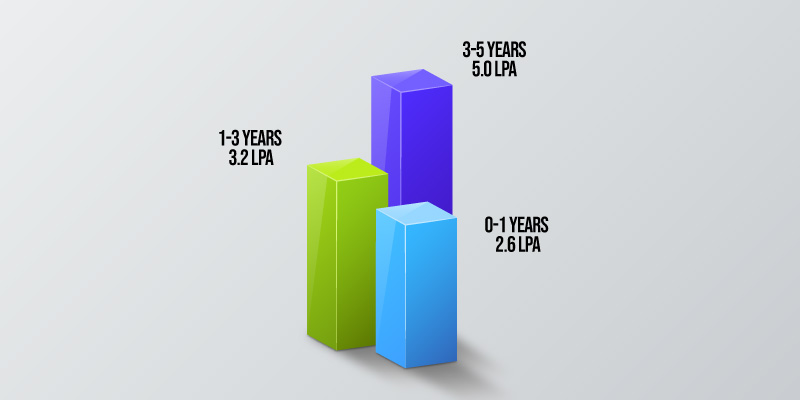 How to become an AWS developer
Get the Right Training
Building a solid foundation in the area is the first step toward becoming an AWS developer. You can earn a Bachelor's Degree in Computer Science or a closely related discipline. Participating in coding boot camps, which allow you to gain the essential skills you need for an entry-level career in a short period of months, are another alternative that is swiftly gaining popularity.
Earn a Professional Certification
You can take a certification exam to get a worthwhile certificate once you have adequate work experience. AWS certifications from Amazon will help boost your resume and increase your chances of securing a high-paying job. Earning an AWS certification will help you stand out in a market where demand for AWS developers is increasing.
So, these are two main essential steps required to become an AWS developer. Moreover, obtaining any AWS certification would help you begin your career as a AWS developer. So,choose any AWS certification course and explore your career. Whoever is interested in becoming an AWS developer, join AWS Training in Bangalore and head into evolving and constantly progressing technology.
Recent Post: DevOps Engineer Salary for Freshers