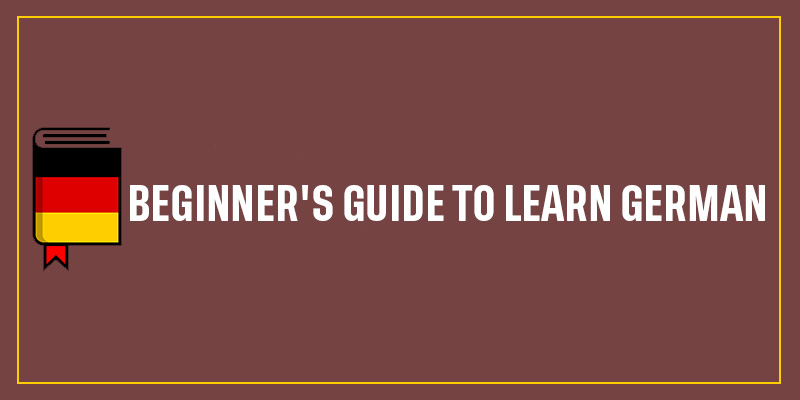 The world is a diverse place with thousands of different languages and dialects. People are now learning various languages due to a global trend. Among all the popular languages, German is one of the most demanding and easier languages to learn.
Germany is one of the few countries that has a mandatory need to learn the native tongue. Join the German Classes in Chennai at FITA Academy to get expert guidance in mastering the German language.
The scope of the German language has spiked up over the last couple of years. People from different countries, especially India, have started to go to Germany for studies and permanent settlement. This signifies the number of opportunities and comfortable living life available in Germany.
At FITA Academy, you will gain exposure to German culture and the colloquial usage of the German language to give an upper hand in understanding the daily life of Germans.
Knowing the roots of a language is crucial before starting to learn it. Let us look at the origin of the German language and how it spread all over the world.
Where is the origin of German language?
German was first discovered in the 1st century BC when it came in contact with the Romans. But it wasn't until the 6th century that the German language was recognised. At that time, there was only one Germanic language with other minor dialects.
Many European languages, including Dutch, Swedish, Danish, Norwegian and more, originated from the German language. German has a significant influence on all of the Scandinavian languages. English also has strong Germanic roots, making it the most spoken Germanic language, with over 2 billion speakers.
With over 515 million speakers across various countries in Europe, South Africa and North America, it is the 11th most spoken language in the world.
A few of the many questions a beginner has is, is German easy to learn? How difficult is it to learn? How can I improve my German? At the end of the article, you will have the answer to all these questions.
Is German easy to learn?
Just like learning any new language, German also takes time and consistency to master the language. German isn't that difficult to learn, in part because English and German come from the same language families and have more in common than you may think. But it has its complexities.
German vocabulary and grammar are said to be one of the most difficult of all languages. Although German may be easy to learn in the beginning because the vocabulary and letters are similar to English, the more advanced you learn, the more difficult it gets.
The following steps can be followed to make German easy to learn.
Step 1
Learn the alphabet inside out. While starting to learn any language, it is important to learn the alphabet and its pronunciation. Although the wordings of German are similar to English, the pronunciation is completely different. Once you master the alphabet, you can easily read and write German.
Pay close attention to letters with umlauts (Ä, Ö, Ü), as they drastically alter how a letter is pronounced. Also, pay close attention to how vowels and consonants sound on their own because the sounds of two vowels or consonants combined together may differ from those of each one alone.
Step 2
Have a knowledge of the basic words and phrases. Keep your attention on the primary motivation behind your decision to study German. Maybe it was a place or movie, or culture, or maybe it was just because you wanted to get a job in Germany. Before starting to learn any language, it is important to be familiar with the basic words and greetings such as hello, good morning, thank you and sorry. You can also try to utilise these words in your everyday life.
Step 3
Get a German-English dictionary. A dictionary will always come in handy. Whenever you come across a new word or if you dont know the German word for something, keep a pocket dictionary with you at all times. You can learn more words day by day and improve your vocabulary.
You can also join the German Language Course Online for interactive live classes with German experts.
Step 4
Don't always translate. When we start with any language, it is habitual to translate all the words and letters into our most confident language. Although it might be helpful in the beginning, as you start to learn more, it is advised to always stick with German. Try to enunciate or read the words without using any transliteration. Try to find the German word instead of translating it to English.
Step 5
Make learning fun. Sticking with just the subject-based can make learning boring and lose interest. Go out of your way to learn interesting things that will hook you onto the language. Learning idioms and slang will get you closer to the language. You can also watch German movies and songs and follow German Youtube videos for visual learning. In this way, you can make German easy to learn and fun too.
Step 6
Practice makes a man perfect. Continuous practice will give you a better hold in the German language. The vocabulary and grammar are quite difficult. Unless you keep practising you will not be able to learn it. Making mistakes is all part of the learning process. These are the stepping stones to learning the language.
Practising with a native German can help you improve more. There are many online platforms where you can chat with Germans and improve your language.
Next time anyone asks the question, Is german easy to learn? Be confident and say yes. If you follow these steps, you can easily grasp the language. It is also important to what a language holds for us. Let us now take a look at the importance of learning German.
Importance of German Language
Study abroad
Many students have been travelling to foreign countries in the past decade to get higher education. Germany is among the top countries that have a high rate of international students. Unlike India, where English is also used amongst youngsters, Germany uses mainly German to go about their everyday.
Students are also required to take the IELTS exam before applying to colleges in Germany. Join the IELTS Coaching in Chennai at FITA Academy to learn more about this examination.
Thus, learning the language will not only increase your chances of getting accepted in Germany but also will help you blend well with the country. Germany provides students with numerous scholarships and other sorts of financial assistance.
Career opportunities
Germany is home to many multinational companies. Knowing German will give you an added advantage in securing a job in one of these companies. Gaining proficiency in German might help you stand out from the crowd and attract companies.
Young immigrants from various countries can apply for working holiday visas, while qualified workers and professionals can apply for special visas.
Travel and Tourism
Germans love travelling and appreciate a fellow German-speaking guide. You can work as travel guides and translators in the field of tourism. You should also have a firm grip on the English language if you wish to join the tourism industry. Enrol in the Spoken English Classes in Bangalore at FITA Academy and get training from expert professionals to become proficient English speakers.
Enjoy your travels as much as possible, not just in German-speaking nations but also in many other European nations where German is widely spoken, particularly in Eastern Europe. Knowing German will enhance your travel experience, and you will be able to explore more about the countries.
German Culture and Innovation
Germany is known for its rich culture and dark history. Some of the most renowned artists like Beethoven, Bach, Thoman Mann, Polke and Gunther Grass all hail from Germany. Knowing German will help in gaining first-hand experience of the real German culture and literature.
Germany is also the land of automation. Germany is home to several of the world's most important inventions, including the bicycle, jet engines, and the automobile. Learning German will be very helpful if you like innovation. The second most widely utilised scientific language is German. Germany awards research fellowships to foreign scientists and ranks third in the world in terms of contributions to innovation and research.
Communications
Multilingual communicators are needed because of advancements in media, information, and communication technologies. German is the language of many important websites, and it ranks sixth in the world for new publications produced annually. Therefore, having knowledge of German gives you access to more information at your fingertips.
Having looked at the importance of the German language, let us take a brief look at its scope.
Scope of the German language
If you have a German language certification from a reputable institution and possess strong language skills, there are several prospects and employment possibilities. Your work opportunities overseas with German and international companies, as well as in India, are improved by a degree in German language courses.
Professional German interpreters, proofreaders, content writers, and trainers are constantly in demand. Multinational companies such as TCS, Amazon, Accenture, Deutsche Bank and many more hire people with certifications in the German language.
In India, the average salary of a German language specialist is around 6 lakhs per year. Whereas, in North American countries such as Canada and US, a German language specialist earns around $76,000 per annum.
Besides job opportunities within and outside India, if you are an aspiring student who wishes to settle abroad, having a German language certificate will enhance your chances of studying in Germany and in other European countries. Join the certified German Classes In Bangalore for guidance under expert trainers.
Conclusion
As we have seen in this article, the German language has a high demand in the industry. Hence, many organisations are looking for people with a proficient understanding of the language. We have looked at a few tips that can be followed while learning German.
You can easily follow these tips and ace the German language easily. You can also join FITA Academy, where you can transform yourself into an efficient German speaker.
Recent Post: What is Cloud Computing in Amazon Web Services (AWS)?