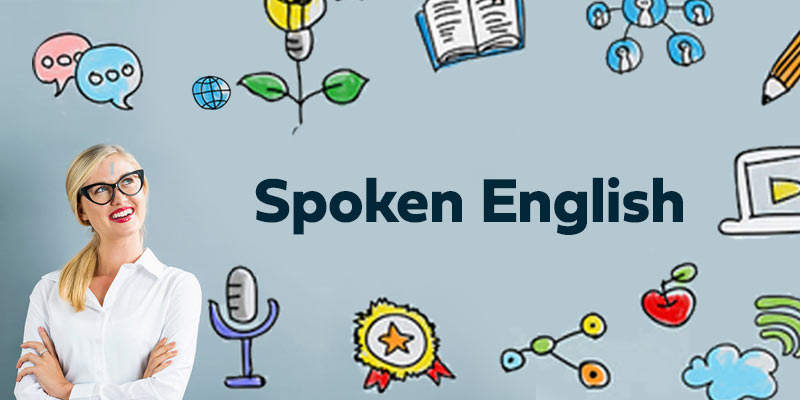 English is now one of the most spoken languages on the planet. The language is widespread across the world because of its class, style, giving the ease of communication by bridging the gap between the countries. Besides its native countries the language is also made as one of the official languages in India, Singapore, Philippines and Caribbean countries having more than 400 million native english speakers.
Having gained much importance in the history of languages, it is now the standard language in various fields including Education, International Business, Entertainment and trading.
Now what is spoken English?
It is a way of transmitting the language through a conventional system of sounds. Experts say that Spoken english is a difficult form of communication for normal people as they find it unfamiliar because of the speed and complexity in communication than the written english.
There are different kinds of spoken English adopted by the people depending on their work, country, accent and many more. But now lets see the standard kinds of spoken english that are in actual practice. Spoken English certification plays a vital role in building careers for students. Join Spoken English Classes in Bangalore and make your career strong.
In the Best Spoken English Courses Online you can learn remotely and improve your communication knowledge.
Professional Spoken english- It is the language highly spoken by professionals across various industries. The communication is sharply technical with more stress on industry words, data, facts and figures.
Literary spoken English- It is the language of Magazines, Newspapers and Books. The language used here should be grammatically correct with a neat and simple form of usage as it communicates with a mass of people.
Conversational Spoken English- This is the most casual way of communication where no rules are followed but to have an easy and fun conversation. In this form of conversation, more colloquial words are used. You can often find people using the slang in this form of communication to feel more connected.
How can we improve our spoken english generally?
Read more - Reading is one of the proven habits to improve our overall English knowledge and vocabulary. When we read more, it gives us the ability to think in the language and it naturally comes in practice while speaking. One way of keeping up with your reading habit is buying a book(your favourite genre or anything) and at least scam through a few pages of the book. This way you build your reading habit and get adopted to the language.
Listen to more English Videos- Listening is one of the natural ways to be more accustomed to the English Language and being able to apply it in our daily usage. Apart from the mentioned uses, it also imparts the listening habit in us
Buy that grammar book- Though it is fun to speak in a new language, being more confident in speaking the language is equally important. People who are beginners in the language tend to get stuck while speaking because they have a major confusion in their word usage. By keeping your grammar book beside you is always an added advantage to strengthen your grammar and form your sentences correctly.
Practice Thinking and Speaking in English- This is one of the important traits that you should practice to take your communication to the next level. The more we think and speak in english, the more we better ourselves in the language.
Learn new words regularly- We can practice this by keeping a dictionary with us. So whenever we encounter a new word in a magazine, newspaper or in a book, we can always look it up in our dictionary and use it in our daily communication.
Find your English Speaking Partner- Our Communication will improve only if we put our learned concepts into use. Practicing only by ourselves is not enough as we won't recognize our mistakes. But by finding a partner to speak and learn with will be more efficient and can find our drawbacks and pitfalls. Converse in english with your partner on a day to day basis where this one-on-one communication will build your confidence and help you to be a pro english speaker.
Spoken English Classes in Chennai by FITA Academy is an interesting dynamic curriculum that imparts the skill of verbal fluency in the language as well as helps students understand the grammar elements in an efficient way.