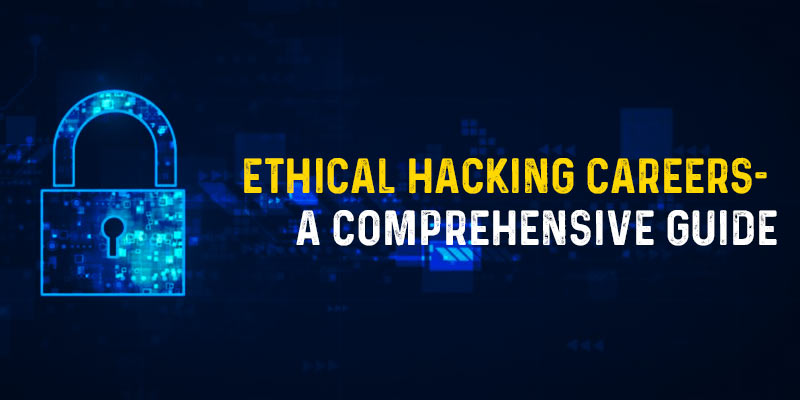 Have you ever seen any heist movies where a person with a nerdy look, wearing spectacles does intense coding on his laptop to break into an organization's system to either steal their information or disable an alarm or even change any previously existing data so that he and his fellow companions can get through with their heist plan? The role that the nerdy guy performs is of a hacker and the task that he does is hacking.
Hacking and Hackers
But, what exactly is a hacker or hacking?
Hacking is a task carried out to misuse data by attempting to break into a computer system or network. The main aim of hacking is to gain unauthorized access to a computer's information by finding its security weakness and fracturing it to steal data, corrupt files, manipulate them, or abuse the information. Join Ethical Hacking Training in Chennai at FITA Academy affords the best training and sharpens the skills required for a professional Ethical Hacker under the supervision of our expert instructors
A person who does hacking is a hacker. Hackers are usually highly intelligent people with great coding and computer skills who try to exploit the weak points of a computer system or find loopholes in its security to gain unofficial access to its information.
One requires tremendous intelligence and knowledge to break into a system compared to creating it therefore hackers have a great amount of expertise in this area.
Hackers can be broadly classified into 3 types namely, white hats, black hats, and grey hats.
White hats are professional hackers who gain access to a computer system or network to find loopholes in the system's security and try to fix them to make the system more hack proof. They generally hack the system of the organization they are a part of.
Black hats usually hack a system to gain unauthorized access for their benefit. Their primary objective includes destroying data, stealing it, or manipulating it. They can even block the permitted users from accessing the system. Cracker is a term often used for black hats.
Grey hats are curious hackers who break unofficially into a computer network or system and look for potential flaws in the system. The difference between blacks hats and grey hats is that the latter informs the system administrator or owner about the flaws or defects he finds.
Hacking is an illegal activity, a cybercrime, which can cost a loss of millions of dollars to an organization. All types of hacking are unlawful except for the hacking done by white hats.
The hacking done by white hats is called Ethical Hacking.
What is Ethical Hacking?
Ethical hacking is an authorized endeavor to compromise a computer system's (or network's ) security and gain unauthorized access. The principal aim of ethical hacking is to find potential loopholes and weaknesses in a system that can be a threat to the system's safety in the future. It is also known as penetration testing.
Unlike other types of hacking, Ethical hacking is approved and planned out by an organization that wants to do a security check on its system. They permit their cybersecurity engineers or white hats to carry out such activities so that their system defense is up to date. Ethical hackers find vulnerabilities in a system and prevent other malicious hackers from breaking in.
Roles and Responsibilities of an Ethical Hacker
There are a few rules which an ethical hacker must abide by:
They must sanction authorization from the organization whose system they are hacking into. Any activity performed should be first approved.
Their plan of action should be presented to the organization beforehand.
They must agree to maintain confidentiality and protect the privacy of the organization.
Their discoveries and reports must be transparent and the organization should be informed of every finding.
After getting the results they must delete all traces of the hack.
Following all the above-mentioned points is mandatory for an Ethical hacker to perform hacking legally.
Benefits of learning Ethical Hacking
With the increasing digitization all around the globe, the amount of data that is being generated is massive. A generation of this huge amount of data follows the risk of security of that data.
With the continuous advances in the technological sector, the threats are also advancing and therefore, ethical hacking is becoming the need of the hour. If performed correctly, ethical hacking can close the loopholes in a system before any malicious hacker tries to take advantage of it.
Every day a new malware, trojan, or worm is created which possesses a threat to your system. This reason has led to the increased demand for ethical hackers in the industry. Learning ethical hacking can be fruitful for people working in a variety of careers. It can give a boost to their position whether it is a software developer, a network defender, or a quality assurance tester.
Pursuing training or certifications in ethical hacking can benefit you in getting that job you seek. Ethical hacking courses for beginners can be advantageous for people who wish to kick start their career in ethical hacking.
The Ethical Hacking Course in Bangalore at FITA Academy enables you to gain in-depth knowledge on ethical hacking. The expert mentors from the industry educate you on how to protect networks from hackers and malware.
How to become an Ethical Hacker
Being an ethical hacker is a really interesting career choice but one should have the proper skill set required for it.
Listed below are some of the key skills required to be an ethical hacker:
Strong computer networking skills.
Proficient in coding and programming.
SQL injection
Password cracking and guessing
Great problem-solving skills
Knowledge of the hardware and software
Network Traffic sniffing
Denial of service attacks, session spoofing, and hijacking
Database skills
Comfortable working with Unix or Linux
Should know how to cover his tracks
Along with this, an ethical hacker should be extremely intelligent to handle an unexpected situation and he should be able to think of all possible ways of breaching data just like a black hat would think.
After acquiring the above-mentioned skills, if you also acquire a certification, it increases your chances of getting a better and secured job.
Certification exams such as CEH (Certified Ethical Hacker ) test your knowledge in Ethical hacking. Gaining this certificate can increase your demand among the recruiters.
There are a few more certifications on ethical Hacking apart from CEH:
Computer Hacking Forensic Investigator (CHFI)
Certified Professional Ethical Hacker (CPEN)
Offensive Security Wireless Professional (OSWP)
Offensive Security Certified Professional (OSCP)
Certified Vulnerability Assessor (CVA)
Studying ethical hacking can be quite challenging as it demands knowledge and understanding in almost every field of computer systems or networks. Due to this reason, aspiring ethical hackers are considering earning popular certifications.
Ethical Hacking Job Profiles and Hiring Companies
Globally, among many businesses, cybersecurity is gaining much attention. As a result of this the role of an ethical hacker is becoming progressively paramount, overriding all the other sectors of the technological world.
Another reason for the increasing popularity of ethical hackers is the new ways the black hats or unauthorized hackers find to breach the security of a network.
Following this, many organizations have created a plethora of opportunities for cybersecurity professionals which has given inspiration to a lot of individuals to pursue a career in ethical hacking.
An ethical hacking enthusiast can apply for the roles mentioned below:
Cyber Security Engineer
Information Security Analyst
Penetration Tester
Certified Ethical Hacker
Security Operations Engineer
An ethical hacker can find a job in any organization which uses the web to do its chores. The organization can be an institution like MIT or a multinational or private company dealing in logistics, data warehousing, or even e-commerce.
Taking into account the growing fame of cybersecurity in the various business industries and the increasing demand for Ethical hackers, this would be the perfect time to consider the possibility of getting started with your career in this domain or maybe switching into this field and upskilling.
The best possible path for accomplishing this is by getting started with learning about ethical hacking. You can do this by checking out Ethical Hacking Course in Chennai at FITA Academy which provide a very descriptive knowledge about system security and detect various malicious threats. Their expert mentorship guides and furnishes you with in-depth training to become an ethical hacker.
An interested candidate can join Ethical Hacking Online Training from your home desk at FITA Academy provides you with in-depth information on the different hacking methods and techniques under the supervision of Real-time experts.
Recent Post: Why Is Python Popular Among Developers