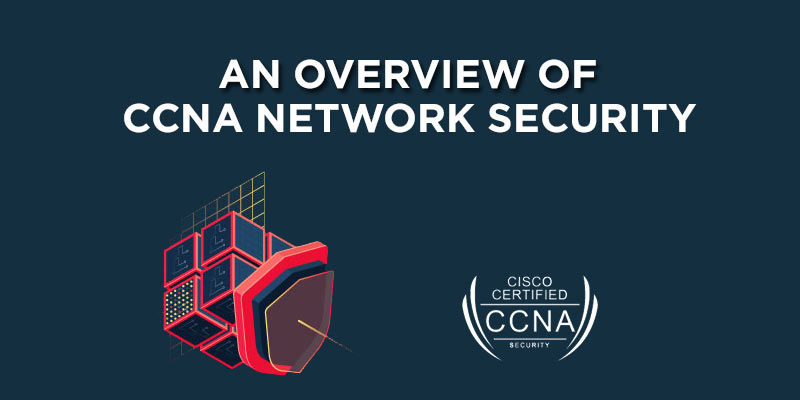 In any software or hardware technology, network security is extremely important. Security and network work simultaneously. Network security is crucial because it protects sensitive data from online threats and guarantees that the network is reliable and usable. There are countless applications of network security. Network security is a high priority in defence, banking and other governmental organisations.
There are 3 basics of network security. Together they are called the CIA triad.
C - Confidentiality
An organisation's efforts to keep the data secure and private is called Confidentiality. It involves restricting access to information in order to avoid illegal exposure. This involves ensuring that only users with proper authorisation can access the resources and that unauthorised individuals are stopped from gaining access.
I - Integrity
Integrity is making sure that the data recorded is true and accurate. The records should not be manipulated, and in case of any difference in data, the users should be given a contact to notify when there is a fault.
A - Availability
Availability is making sure that authorised users have access to all resources whenever they require them. If the customers and organisation are not able to gain access to the data, then they are of no value. One should be able to log in at any time of the day and gain access to the resources.
While network security is an umbrella term consisting of all the security networks available, CCNA is a Security certification program provided by Cisco that teaches the fundamental technologies of the Cisco Security branch.
Due to factors such as cost-efficiency, flexibility, and a wide range of security options, the Cisco security network is the world's most widely used security network. Join the CCNA Training in Chennai at FITA Academy to get extensive learning about Cisco security and network.
Cisco provides a wide range of serenity networks. Let us take a deep look at the main types of security systems.
Types of Network Security in Cisco
Antivirus and Anti-malware Software
Whatever the outcome of the file, AMP keeps track of, examines, and records its activities. If later harmful activity is discovered, AMP provides the security team with a signal outlining the origin, journey, and activities of the infection. It can be contained and fixed with a few clicks. The industry's only security networking technology that presently goes beyond the standard level detection to protect across the whole assault cycle is provided by Cisco Advanced Malware Protection (AMP).
With the use of cutting-edge global threat information and real-time malware blocking, AMP enables quick identification, containment, and elimination of malware attacks.
Data Loss Prevention (DLP)
A collection of tools, applications, and strategies known that are designed to safeguard confidential material from leaving a company is called DLP.
However the information may be shared, anything on the internet might wind up in the wrong hands. DLP techniques incorporate tools that track down, identify, and stop the flow of such illegitimate information. Access to company data has increased significantly as a result of the expansion of business communications. A number of these users may be irresponsible or dishonest. As a result, there are numerous insider risks that can instantly reveal sensitive information. DLP has become mandated by numerous governmental and commercial authorities.
Email Security
Email security is the process of defending against email-based cyberattacks, stopping account takeovers, and safeguarding email content. Email security is one of the main applications of network security. Email security measures include spam filters, antivirus software, and encryption.
Cisco's Secure Email quickly identifies, blocks, looks into and resolves email-related cyberattacks. With Secure Email, you may use a layered strategy for your email security defences to stop phishing, malware, and ransomware threats. Utilize Secure Firewall to gain increased insight into attacks on email and elsewhere.
Firewalls
A firewall is a type of security measure used to guard against unwanted entry to or exit from a computer network. Firewalls are frequently used to ensure that netizens who do not have permission are unable to interact with personal devices or intranets that are accessible via the internet. In essence, a firewall acts as a barrier between a personal network and the open Internet. A firewall's primary function is to let safe data through while blocking harmful activity.
Secure Firewall, an authorized firewall system of Cisco, has many versions and variations. The Firewall 3100 is the most popular and commonly used of all the versions. The Cisco Firepower Next-Generation Firewall (NGFW) is the latest version of Secure Firewall that is said to have advanced adaptations to the current one to provide more secure networking access.
Intrusion prevention system (IPS)
An intrusion prevention system (IPS) is a hardware or software-based network security technology that continuously scans a network for harmful behaviour and responds to it in order to stop it from happening, including monitoring, restricting, or discarding it.
In order to prevent outbreaks and reinfection, Cisco Next-Generation IPS (NGIPS) equipment combines vast volumes of global threat knowledge. This allows them not just to prevent suspicious attacks but also to monitor the movement of suspect files and malware throughout the network. Learn more about the different IPS methods in Cisco by enrolling on CCNA Course Online.
Mobile Security
Mobile Security refers to safeguarding mobile devices from malicious cyber threats. Due to the increasing usage of mobile devices for commercial purposes, firms nowadays are particularly concerned about mobile security. Companies need an intuitive solution that secures their data without detracting from worker productivity when distant workers access company information and software using unsecure devices.
The Cisco platform has a tool called Meraki Systems Manager that enables users to manage the devices connected to their network. Systems Manager is an open-source application that works with both Android and Apple iOS devices. Users can control mobile devices through the cloud in a secure setting with Meraki MDM Systems Manager.
Web Security
Web security refers to the delivery of restricted access to websites and URLs by restricting websites that are more susceptible to viruses and hackers. It covers safeguarding computer systems against being misdirected or having their intended functions interrupted. Therefore, it primarily focuses on limiting online risks.
Hackers attempt to steal crucial data, but ethical hacking can stop them. Ethical hacking involves skilled hackers gaining access to the system or data to protect sensitive information. Ethical Hacking course in Bangalore provides efficient training to become certified ethical hackers.
Several options are available with Cisco Web Security Appliance (WSA) to automatically identify and stop web-based attacks. The Cisco Secure Web Appliance does more than just restrict or permit access to particular websites. It gives administrators the ability to limit or activate a certain type of site functionality. Additionally, administrators can set time and bandwidth limits for web access as well as make exceptions for specific users. Because of this, businesses can restrict questionable actions without impeding end-user productivity.
Security teams can quickly know who is visiting specific websites and when with Cisco Secure Web Appliance. Cisco WSA is an incredibly secure web network that offers robust security, total control, and profitability.
Access Control
Your network shouldn't be accessible to every user. You must be able to identify each person and each device in order to keep out possible attackers. You can then put your security policies into effect. Non-compliant devices can be blocked or given restricted access. Network access control is being used here (NAC).
Securing the office where everyone and everything is connected is a crucial part of any zero-trust plan. A flexible and automated regulation method is made possible by Cisco Identity Services Engine (ISE), making it easier to implement highly secure network access management. In both IT and OT domains, ISE streamlines network categorization and enables software-defined connectivity.
Network Segmentation
Traffic flow can be classified using a software-defined partition, which facilitates the application of security regulations. The groupings ought to be based on endpoint identity rather than just IP addresses. In order to ensure that the appropriate degree of access is granted to the proper people and that dubious objects are controlled and rectified, access permissions can be assigned based on role, location, and other factors.
Network complexity is increasing. And the number of gadgets is increasing every minute. It is more difficult to see what is on the network and to recognise threats. The Cisco Identity Services Engine, Cisco TrustSec, and Cisco Stealthwatch Enterprise are all components of our network visibility and segmentation solution. To achieve the highest level of security, Cisco Services assist you in integrating technologies, moving from other tools, and optimising your current solutions.
Endpoint Security
Endpoint security prevents harmful activities and operations from exploiting endpoints or entry points of end-user devices, such as PCs, laptops, and other portable devices. These endpoints are protected against cyber threats by endpoint security systems. The conventional antivirus program has developed into endpoint security, which now offers a thorough defence against malware attacks and unpredictable threats.
User and endpoint security are combined by Cisco Secure Endpoint. It currently provides XDR features and more through a built-in platform called SecureX to strengthen your endpoint security and improve the efficiency of the program.
Virtual Private Network (VPN)
An encrypted connection between a device and a network via the Internet is known as a virtual private network or VPN. Secure transmission of personal information is aided by the encrypted connection. It keeps unauthorised individuals from snooping in on the traffic and enables remote work for the user. Cisco VPN solutions assist businesses in offering extremely secure remote access while increasing flexibility and reducing costs.
Now that we know the network security methods in detail let us briefly examine why network security is important.
Importance of Network Security
Network security is crucial for both personal and professional networks.
Most houses with high-speed internet can be vulnerable to attacks if they are not adequately secured.
Network security is advantageous to both the economy and those looking for well-paying jobs. Organizations are looking for specialists due to the growing cybersecurity concerns. Join the Cyber Security Course in Chennai for a prosperous career.
Data loss, fraud, and tampering risks can be decreased with the aid of a strong network security system.
Information is extremely sensitive for businesses like accountancy companies and clinics. The organisation is in charge of keeping such data secure. This includes performing adequate data backups and making sure hackers cannot access your system.
With good network security, your network runs more efficiently and is kept safe.
Due to people's reliance on technology, network security is extremely important.
Having a reliable network that isn't lagged behind by unnecessary tools and apps is vital.
Conclusion
In closing, a security network is a key element for web protection. Through this article, we have seen what is meant by network security and how Cisco's advanced security and network have paved the way for a highly protected system. We have also looked at the different types of security networks and their importance.
To become a proficient Cloud and Networking expert, join the CCNA Course in Bangalore.
Recent Post: Beginner's Guide to Learn German