FITA ACADEMY TAMBARAM STUDENT TESTIMONIALS
German Student Chandrasekar & Arthi
Learn and get a high paying IT Job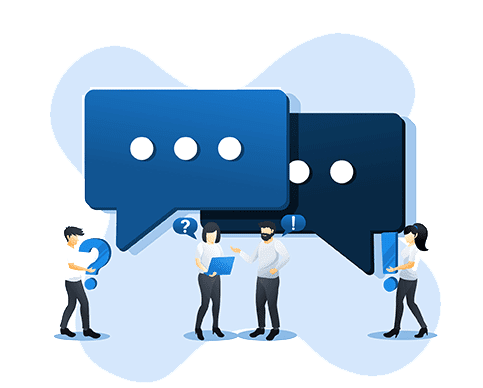 FITA Training and Placement Academy Tambaram is one of the leading institutes in Chennai. FITA Academy provides in-depth training for 120+ IT and Language courses. Our blended method of learning helps the students to have a holistic understanding of the technology and tool.
FITA Academy Tambaram supports the students with 100% Placement Assistance and certification upon the completion of course. To know more about the credibility of our training and learning practices access the FITA Academy Tambaram Review page where the passed out students have shared their experience at FITA Academy.
FITA Academy Tambaram Reviews page is primarily created for the students to share their experience and views about our training practices. You can also share the experience and suggestions here on this page.
Recent FITA Academy Tambaram Reviews
I did the Python course at FITA Academy, It was a very informative course. Trainers helped me a lot so that I can easily understand, I gained more knowledge about Python. Thanks to FITA Academy and thanks to the trainer who trained me.
- Royrinjo
My faculty is very good. I did Oracle DBA at FITA Academy. My trainer makes the ideas clear and is very simple to understand. Thanks a lot for your excellent training...!
- Siva Prakash
Python training was good. My trainer has good knowledge of this technology. Overall the training experience is good and it is very helpful for beginners in python.
- akhila thiyagarajan
Basically, I am fresher. I took Blue Prism training from FITA Academy and my trainer explained the basics to advanced level of techniques of this technology. Thanks for your great training...!
- Vijay Akash
I took .Net training from FITA Academy. All topics are covered with good examples. The Training is given more kinds of points for interview perspective too.
- Vijay Maran
Thank my trainer and FITA Academy ...! My trainer gave AngularJS training was very helpful for me to get the job in a good corporation.
- Sangee Vel
I joined in FITA Academy for Big Data training. my tutor taught well and also gave practical training with live projects and real-time examples. Thank you!
- Jayavardhini Chetty
The atmosphere is excellent for learning, experienced trainers and I finished a DevOps training in a short period. Thanks to FITA Academy...!
- Prem Kumar
I have completed my Data Science course in FITA ACADEMY and my trainer is the best and his explanation manner is too good. Thanks for your valuable training!
- Daniel kirubakaran
I start a career in Core JAVA training here and now, I got a place in good company. Thank you for your excellent placement support.
- Hasini Nayar
FITA Academy is the best place to learn Japanese course and I recently completed this course here. My trainer was an expert speaker in the Japanese language and I got more knowledge about this language. Thank you to my trainer for provided excellent training!
- Vinith Guptha
I learned PHP at FITA Academy. I came to the weekend class and they gave perfect practical knowledge with an advanced level of syllabus.
- pooja patel
I have completed the Microsoft azure course at FITA Academy. I learned a lot of knowledge about this technology and the staffs were good. The infrastructure was excellent and the best place to get trained. Thanks to FITA Academy for your service!
- Arjundevan
FITA Academy is the best training institute to know about the TOEFL exam, Trainers were very experts in this industry and it is also very helpful for the students to know more about this examination. Thanks to you for your great coaching!
- Charmidevan
I have examined the CCNA course at FITA Academy, it is straightforward the concepts and much utilized completely. The CCNA course is very supportive to build my best career! My trainer clarified any doubts on this subject and Thanks a lot for your excellent service!
- Kavitha Sathish
Thanks to my Salesforce trainer. This training very supports me to implemented a salesforce in my project. Really, so happy now about my career. FITA Academy is the Best salesforce real-time institute!
- Subhashini S
I did Ethical Hacking Training at FITA Academy. Expert trainers providing the best learning strategy for this course and its overall superior experience. Thanks a lot!
- Nisha N
Excellent Coaching and I finished my Linux Training here. FITA Academy is the best training institute for IT courses. My trainer taught the comprehensive level of concept about Linux. I obtained a lot of knowledge from this course.
- Swetha Krishnan
I am Karthik, I completed Software Testing Training at FITA Academy. I have gained comprehensive techniques in software testing. Thanks to my trainer and FITA Academy...!
- karthika sri
FITA Academy is the best IT Training Institute in Chennai and I took Photoshop Training. My trainer has a lot of knowledge about Photoshop and they provided the best training for this course. Thank you!
- Sadhana Rathore
I have done Core JAVA training here. my trainer teaching way was excellent and the way of communicating with students is very friendly. Thanks for FITA Academy!
- gayathri devi
FITA Academy is the best institute to learn SEO training and I completed my course from here. A trainer has great experience and they have explained the ideas from basic and covered all the topics with practicals. The trainer provided good study material and tasks to do on weekdays time. Totally training was awesome!
- akshaya raja
I took Advanced Excel Training at FITA Academy. They supported me to attend interviews after finishing this course. This is the best place to learn Advanced Excel Training, so I suggested it.
- punitha tamil
I learned Hadoop Training from FITA Academy and this training is very helpful for my career development. The training was excellent...!
- Selva Kumar
I just completed my JAVA Training and I learn about this technology. I am really satisfied with your training and Thanks for FITA Academy!
- Monnisha G
I completed spoken English course successfully by your wonderful teaching and guidance. Thanks for your suggestion.
- P. Arun
Write a Review