FITA ACADEMY T NAGAR STUDENTS TESTIMONIAL
Digital Marketing Student Mohammed Ghulam
Learn and get a high paying IT Job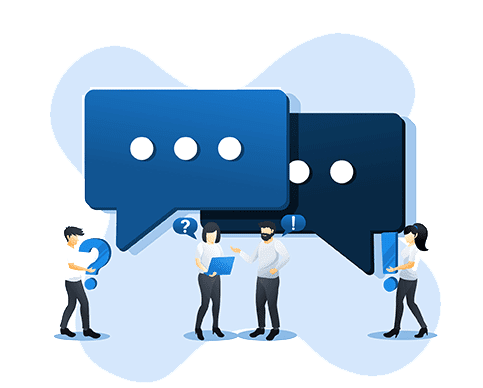 FITA Academy T Nagar Training and Placement Academy is one of the leading training and placement institutes in Chennai. We provide training for more than 120+ IT and Language courses. The coursewares at FITA Academy are designed by Industry leaders to match the standards set in the market. We follow the blended method of learning and this helps the students to have practical exposure to the technology and tools.
We provide 100% Placement Assistance to all our students even after the completion of the course. FITA Academy provides professional training with certification for all the courses. Know more about our training quality through the FITA Academy T Nagar Review page where the former students of our institute have shared their experience with us.
FITA Academy T Nagar Review page is created specifically for sharing the testimonials provided by the students. You can also share your suggestions and views about us on this page.
Recent Reviews About FITA Academy in T Nagar
I had finished my Salesforce Course at FITA Academy and after finishing the course I got a lot of knowledge. Thanks for your excellent training service...!
- Heamanth Jumani
I took the software testing course from FITA Academy and it was a very basic knowledge of this software, the tutor was very experienced in the training field and also they explained all the topics too well.
- Vidhya Kumar
I learned tableau training in a short period. My tutor is very good and the teaching way is very professional. Completely, FITA Academy is the best place to learn Tableau.
- Pawn yadav
I did my Mobile Testing course at the FITA academy. They are providing an advanced level of study materials and I really satisfied to get this training.
- Nikhildevan
FITA Academy is the best place for learning UIpath and they give a professional way of coaching for the students with the most advanced syllabus. Thank you!
- shwetha priya
I am Priyanka and also fresher. I did Python training at FITA Academy and I got theoretical knowledge with good materials. Totally, It was good training!
- priyanka kumar
FITA Academy is a really good institute to learn Power BI with excellent professional teaching staff. This training institute helps you to develop your technical skills and teaches with good practical knowledge.
- Keerthika K
Thank you FITA Academy for your great training and recently, I completed DevOps Training, this course was very helpful for my career. Overall excellent service!
- Ragul B
I have twenty-plus years of experience in the IT industry and I took JAVA Training from FITA Academy. Their instructor was excellent and I've experienced in a software subject. Now, I got a job in the best software company. Thank you!
- Anjali Siva
I gained a lot of knowledge in Machine Learning from FITA Academy. This training experience was very nice!
- Catherine Williams
Hi, I have completed SAS Training and I attended daily classes. I am very happy with the training and the trainer gave me more practical knowledge in SAS. FITA Academy supports me to clear my interviews. Overall, their service was very satisfying to me.
- gowsika sri
I am done Blue prism course at FITA Academy. The concepts were taught clearly and a good environment to learn. Thanks to my trainer and FITA Academy.
- aravind raja
Best Training! I studied Oracle training at FITA Academy. My trainer is well qualified and also has great teaching skills. I am lucky and I Placed in a well-reputed company. Thanks for your placement assistance.
- Sandhiya Arav
I finished the Digital Marketing Course at FITA Academy and I got an advanced level of knowledge about this domain. I really thank you for making my good career...!
- Saran Raj
Recently, I completed Data Science Training. I gained a lot of technical knowledge from FITA Academy and now, I got placed in the best MNC company. Thanks for your placement support...!
- Riya Raj
Write a Review