FITA ACADEMY OMR STUDENT TESTIMONIALS
Digital Marketing Student Karyazhini
Hadoop Student Subhanacharaya
Learn and get a high paying IT Job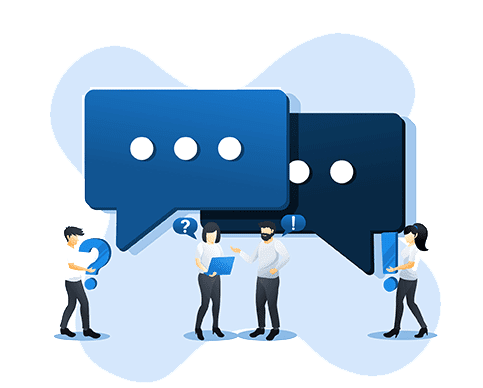 FITA Academy OMR Training and Placement Academy is one of the leading institutes in Chennai. Our Trainers are Industry leaders and they provide best-in-class training for all the courses. FITA Academy provides the blended method of learning towards technology and tools and it helps the students to understand easily.
We provide 100% Placement Assistance and guidance to all our students. FITA Academy also provides Corporate training to the students. To know more about our training practices access the FITA OMR Reviews page where the students have shared their testimonials.
FITA Academy OMR Reviews page is specifically created for sharing the views and suggestions of the students. You can also share your experience at FITA Academy on this page.
Recent FITA Academy OMR Reviews
I joined FITA Academy to take Hadoop training. My overall experience is very good. Thanks to FITA Academy for your great support and quality training.
- Sreeram
First of all, I thank FITA Academy for providing excellent training for the React JS course. Thank you...!
- Deen Afreen
I did an embedded system course at FITA Academy and my trainer gave the excellent knowledge for this course. I am very satisfied to get this course.
- Siva Prakash
I did Hadoop Training at FITA Academy. I like to learn about Hadoop Technology. My Colleague suggests me to Join this training institute. Now, I get a job as a Hadoop Developer. Thanks for your excellent supports...!
- Sai Keerthi
I have completed my Advanced Excel course at FITA Academy. They providing the best syllabus for this course and also hands-on experience with real-time practical.
- Jaya Prakash
I am much satisfied to learn Oracle training at FITA Academy. This is very helpful for me and my trainer's teaching manner is very easy to understand. Thanks a lot for assisting me with a quick placement!
- Lokesh Kalayan
I Learned Manual Testing from FITA Academy. They provide the best training and now, I got placed. This training was really good at a very affordable expense.
- sanam preetkaur
I got a good learning experience during my Power BI Training. The trainer is very important and thanks for your excellent placement support!
- Girija Mathew
I learned the Selenium Training from FITA Academy and the trainers gave excellent coaching. The subject teaching way was very good and I suggested this training for everyone trying to know about selenium. Thanks, my trainers.
- Shurthi Jain
I have completed the Ethical Hacking course in the FITA academy. My faculty was teaching a good example of the course with in-depth concepts. The course study materials are very beneficial and Good job!
- Naresh Kumar
I learned about the Selenium program at FITA Academy and the overall training experience was excellent. The best training institute to be educated.
- Sherya Singh
I studied the German course FITA Academy and the trainer very supportive of me. Now, I got fluency in the German language. Thanks to my trainer to give the best coaching!
- Monica vasanth
I took IOS developer training from FITA Academy. I learned so many techniques about the course and the staff approach was excellent. My faculty was so motivating for me and this is the best way to learn IOS Course, so recommended for everyone.
- Ranee Devan
Learning the UNIX Training at FITA Academy was very helpful and it assisted me to understand more about UNIX. My faculty provided me real-time examples for better learning of this course. Finally, this is the best coaching institute in the city.
- Manaish Luthra
I would like to thanks FITA Academy for your support and the quality of training. With the help of the training and resources provided, I was able to learn the most useful aspects of Machine Learning. Furthermore, the course was informative, which assisted me in learning the various concepts and strategies in this Machine Learning.
- Muthu Kumar
My faculty is very supportive and friendly to learn about Cloud computing. FITA Academy is the correct place to learn Data Science with advanced techniques in this training and overall this experience is really good!
- David Solomon
FITA Academy you will learn how to move with Digital Marketing either you will come to know how to market with the help of Digital Marketing. This is a great institute for learning digital marketing.
- Nisha N
One of my colleagues has recommended me to join FITA Academy. I found Graphic Design Courses to be very informative and knowledgeable. The material provided was very easy to understand. Thank you so much...!
- Jeeva Rathinam
This was my first Training course and I completed my Primavera Training at FITA Academy. The instructor was knowledgeable and they gave all study material that was very helpful and beneficial. Well done...!
- cynthia williams
Such a fabulous experience of IoT Training...! Great service...! FITA Academy has well-experienced staff and a good facility. Thanks for your best coaching!
- Priya Rajesh
I got a lot of knowledge about C Programming and my trainer has provided the necessary interview tips. Thanks to my trainer and FITA Academy.
- oviya sri
I am really glad to say that I got placed as a PEGA developer in an MNC company. Thanks to FITA Academy for their real-time PEGA Training.
- Sharmi Devi
FITA academy helped me to make my great career. I feel this is the best institute for DevOps Training and I recommended it to all.
- Asma Feroz
FITA Academy is the best option to learn AWS. And thanks to my trainers who make me understand the concepts very well.
- Likitha Bhaskar
I learned Python Training at FITA Academy and I got very comprehensive knowledge about this technology. Thank you so much for your best service...!
- Hema Priya
Write a Review