FITA ACADEMY ANNA NAGAR STUDENTS TESTIMONIAL
Digital Marketing Student Bhavana
Learn and get a high paying IT Job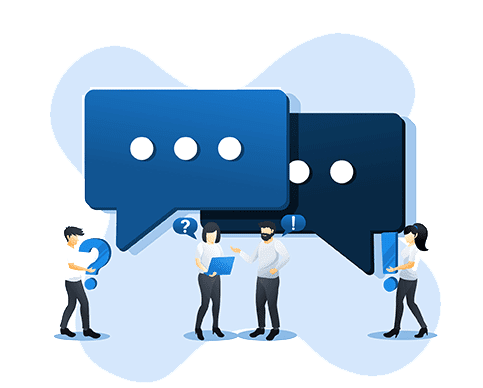 FITA Academy is one of the leading training and placement institutes in Anna Nagar, Chennai. Our Academy provides training for more than 120+ IT and Language courses. We adhere to the practice of blended learning and it makes the students understand the technology and tools easily. The coursewares at FITA Academy are designed by Industry leaders to match the global needs.
We offer 100% Placement Support and certification to all our students. FITA Academy provides the best in class training for all the courses with complete guidance. You can also know more about our training methodologies through FITA Academy Anna Nagar Reviews which are provided by the passed out students.
FITA Academy Anna Nagar Review is specifically created for sharing the testimonials provided by the students. You can also share your experience at FITA Academy and provide suggestions on this page.
Recent Reviews About FITA Academy in Anna Nagar
I got great experience in learning digital marketing at FITA. Here I learned new updating information on SEO, SEM, SMM, and so on. Thanks, FITA Academy for providing a good opportunity to learn digital marketing. Special thanks to the trainer.
- Manisha
As a fresher, I didn't have at least basic knowledge in Python programming, Here the trainer guided me thoroughly and helps me to get more knowledge at the Python level.
- Meenu
Recently, I completed the React JS at FITA Academy. My trainer explained all the concepts very good way and his manner of teaching is really good...!
- santhosh kumar
I have completed the AngularJS training. The training was really superb and my trainer taught good knowledge. I recommend the FITA Academy for everyone to learn this course...
- Divya Gopinathan
Hi, Myself Yamuna. Recently, I have completed PHP training and I got the best knowledge in this course. Thank you so much!
- yamuna vijay
I completed the Data Science course here and I got a job in a reputed company. Thanks for your excellent placement support!
- Hajira Fathima
Hi, I am Krishna Veni. I learned UNIX SHELL SCRIPTING at FITA Academy and I got placed in a reputed company. Such wonderful training for this course and thanks for my trainer...!
- Krishna Veni
I did my python Training at FITA Academy. Thanks for your excellent coaching and I got huge techniques from this training.
- Thagu Varatharajan
Hi, this is Samit. I have completed DevOps training in this institute. Classes were good and the teaching was excellent understood the concepts very well. This institution very supported us.
- samit gupatha
I took Ethical Hacking Training at FITA Academy. It is a very good atmosphere and a great experienced tutor. This is the best training for this course and thanks for your great training!
- Neha Nayar
I have completed Python Computing at FITA Academy, which is a good place to learn about Python. Thanks to the team and my trainer!
- Harisha Shrama
I have Completed the JAVA course at Fita academy. They have arranged so many interviews for me. Finally, I got placed in a good company as a junior software developer. Thanks to Fita for placement support.
- Manisha Sudha
I learned CEH at FITA Academy. My Trainer was guiding me in the best way and This course is more important to getting knowledge about hacking.
- Akhila Devan
Training salesforce technology at FITA Academy, which was very valuable for me, and the way of guidance by the trainers was quite professional. Best place to get trained for everyone!
- harish kalyan
I think the FITA Academy is the most suitable training institute for freshers and professional workers. I have finished Artificial Intelligence training here and Now, I got a job in the best company. I am really satisfied!
- Abhi Pranesh
I highly suggested FITA Academy to anyone seeking Excel training. My trainer is very good knowledgeable, helping and providing attention to each student. thank you for your excellent placement supported me.
- Karpagam kk
I have completed an AWS Course at FITA Academy. This class is very helpful to be placed in a good company. Trainers were good at teaching and helped the students with the latest study materials. I am very thankful for this institute.
- krishnan
I got Certified Tableau Training at FITA Academy and special thanks to my trainer. He was always being willing to lead a hand when I required and also I feel more knowledgeable in Tableau after doing this course.
- Renuraj
First of all, I would like to thank you for your excellent placement supports. I have completed German Classes at FITA Academy and my trainer is very knowledgeable in the German language. I Learned a lot of knowledge from this coaching!
- Aruna Ram
I did Spoken English at FITA Academy and this course is very helpful for me. My trainer has well knowledge of spoken English and thanks to FITA Academy!
- Sangeetha sathyan
FITA Academy has good teaching faculty and this is the best training institute for Corporate Training and my trainer provided practical knowledge...!
- chandran m
Just Completed my Uipath Training at FITA Academy. Best Real-time experience and this has improved me with effective knowledge with the classes conducted practically. Thanks for the quick placement support!
- Kim John
I did not have any experience with AngularJS. I joined FITA Academy for AnguarJS and now, I got an in-depth knowledge of this domain. My heartfelt thanks to you...!
- Prinitha Praveen
I have taken Cloud Training through FITA Academy. I think this is the best training Institute and I am very glad about getting trained by FITA Academy. The overall training is really good...!
- Anbu Arasan
I achieved Selenium Traning from FITA Academy and my trainer has covered all advanced concepts in the Selenium projects. This training institute is the best for Selenium Course.
- Durai Raj