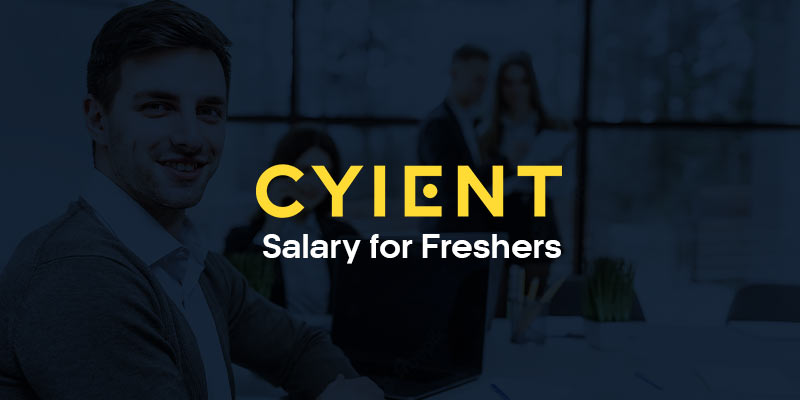 Cyient is an Indian-based multinational company that focuses on providing technology-based services to customers worldwide. Cyient offers various opportunities for freshers in both technical and non-technical industries. Moreover, Cyient technology focuses on recruiting freshers in the technical field, and they have hired more than 5000+ freshers and professionals in various technology-related sectors. Further, if freshers are interested in beginning their career in a non-technical job, they have many opportunities to perceive. In this blog, we shall discuss Cyient salary
Types of Services
Cyient provides various services to customers and clients worldwide. The benefits depend on the industries, such as Aerospace & Defense, Automotive, Communications, Energy, Geospatial, Industrial & Heavy Equipment, Medical Technology & Healthcare, Mining, Oil & Gas, Power Generation, Rail Transportation, Semiconductor, and Utilities.
We shall now discuss the role and responsibility, types of job opportunities, and Cyient salary for freshers.
Types of Job Opportunities
Web Frontend Software Engineers, Software Developer, C# .Net, WPF Developer, FEA Analyst, System testing - MT&H, Systems Engineer, Data Science - Python Developer, C++ Software Developer, Technical Writer, .Net Software Developer Lead, Software Engineer - Java, Angular, Java Developer, Software Developer-.Net, Project Assistant, PMO Analyst, Network Engineer, Unit Testing Engineer, Full Stack Developer, etc.
Moreover, you have lots of job opportunities to begin your career. If you are interested in being a party of clients, you need to acquire the right skills relevant to your degree. You can take programming language skills like java, python, C++, etc. If you want to become a tester, you can take selenium. Additionally, if you intend to become a full-stack developer, you can take up a course because the Cyientsalary package for freshers merely depends on your skills.
If you want to become a full stack developer, you can join Fullstack Developer Courses in Bangalore and learn the core topics such as .NET, HyperText Markup Language, Cascading Style Sheets, JavaScript, etc.
Cyient Salary Package for Freshers
Cyient salary for freshers is dependent on the qualifications, skills, and experience. If you are freshers, the pay scale ranges from 2.2 to 2.5 lakhs per year. However, the freshers with skills relevant to the job role will be paid around 3 lakhs per year. So, freshers, apart from gaining theoretical knowledge. Practical skills would help you explore your career opportunities.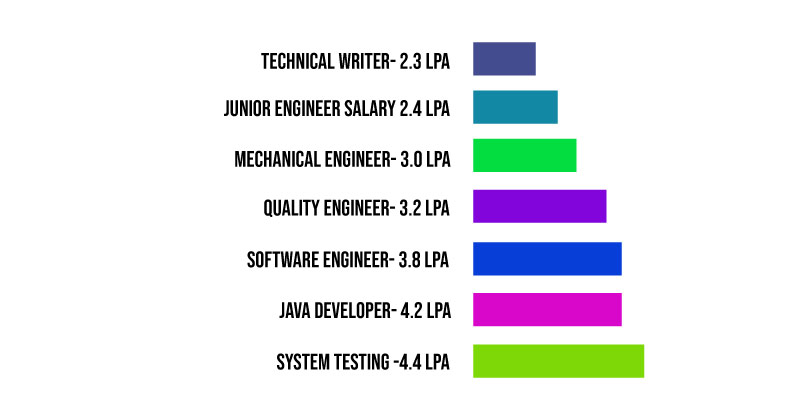 Roles and Responsibilities
Systems Engineer
The candidate must have the ability to manage the system infrastructure.
Configure, build, evaluate, and manage operating systems, software applications, and system management software.
Check out the efficiency of the system and installed software.
Analyze and examine your app's performance for any bottlenecks, then cooperate with engineers to implement changes.
Keep your privacy, recovery, and resilience procedures up to date.
Build and maintain scripts to improve the system performance and reduce the time required for human interaction in any task.
Assist in the development of administrative and operational support systems.
Provide support at the second and third levels.
To resolve issues, interact with manufacturers and other IT professionals. Candidates must have skills in Desktop Computers, Linux, Storage Management, and Storage.
Java Developer
If you are a java developer, you should have these skills.
Candidate must have certification of Java/J2EE
Having in-depth knowledge of Java frameworks like Spring and Spring boot
A better understanding of database management systemsPostgreSQL or My SQL
Hypertext Markup Language5, Cascading Style Sheets, or JQuery
The candidates must have an in-depth knowledge of java web service applications.
Knowledge of version control systems, e.g., GIT, SVN
Agile(Scrum) knowledge
Oral & written communication in English
System Testing
Analyze the customer's needs.
In the installation and configuration management tool, save test results.
Administration of end-to-end interconnectivity
Develop an effective test implementation plan by understanding and negotiating test interfaces.
Plan and design the structure accordingly.
Candidate must be familiar with the selenium frameworks
Test execution must be automated and monitored carefully.
Software verification and testing, HIL test, LabVIEW, etc.
If you are intended to become automation tester or processore, you can join Selenium Training in Bangalore which would help you have a comprehensive understanding of selenium testing frameworks, Different Versions of Selenium, Exception Handling, etc.
.Net Software Developer
Report to Team Lead and integrate the frontend and middleware API developed by your teammates.
Create the code that can be reused
Build the libraries that can be utilized in the future.
Ensure that UI/UX designs are technically feasible. If you are interested in landing your career in an interesting and innovative field, you can choose to learn UI/Ux Design. So, those interested can join a UI/Ux Design Course in Chennai at FITA Academy and learn Sorting Tools, Contextual Enquiry, UX vs. UI, UX and its Future.
Improve the performance and flexibility of the application.
Before uploading to the backend, ensure that all user information has been validated.
Encourage teamwork and work cooperatively for business growth
As a member of the development management team, you will help to ensure the team's growth.
Communicate with external customers about client project progress, difficulties, schedules, and outcomes.
Candidate must have Programming skills in C#; it is an additional skill.
Able to test code efficiently
candidate must have Dot Net -based software development knowledge
ASP.NET Core Web API, REST, JSON, and the Model-View-Controller framework are examples of frameworks.
If want to begin your career asa .net developer, you can join Dot Net Training in Chennai
and have an in-depth understanding of Libraries, Interoperability between .NET Languages, Understanding Classes and Objects, etc.
Network Engineer
Certified CCNA/CCNP candidates are required for this job post.
LAN, WAN, Routing, Switching, Networking Implementation, Maintenance, and Debugging are some of my specialties.
Should have excellent business intelligence, focus on achieving desired goals, and a track record of providing a significant resource to clients and employers.
Experience working within defined guidelines and encouraging team members to achieve commercial and personal objectives.
Should be able to communicate well.
Cisco switches and routers required configuration, maintenance, and troubleshooting.
Troubleshoot and fix network-related issues and work directly with internet services, users, technical staff, contractors, and field service administrators.
Management should be informed of technical issues and the process taken to fix problems.
Observe quality guidelines
Moreover, there are multiple job opportunities for freshers. If you choose a technical role, you need to obtain skills relevant to it. Candidates who apply for any job post, read out the job description carefully and ensure that you have the skills mentioned in the job description. If you want to understand the networking fundamentals, you can join CCNA Course in Chennai and learn the core concepts such as WAN Technologies, infrastructure Management, LAN Switching Technologies, etc.
Job Satisfaction Rate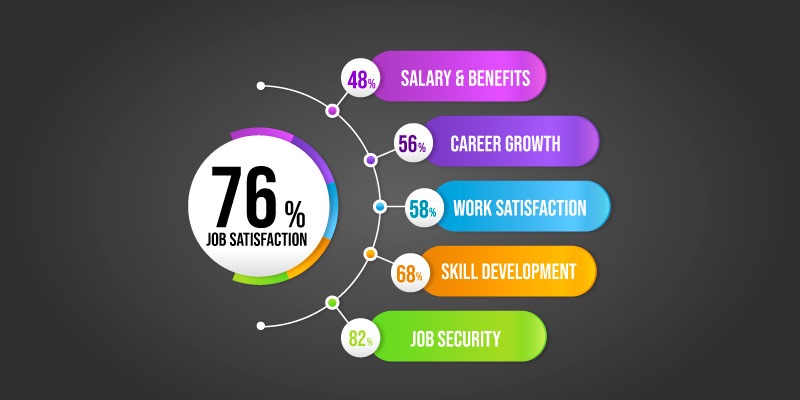 The job satisfaction rate would help you have a basic understanding of the job satisfaction rate given by the employees. So, if you are freshers, then real job satisfaction provided by the employees would help you build confidence to head your career with confidence.
Educational Qualification
Bachelor of Technology/ Master of Technology/ Master of Technology/Bachelor of Engineering/ MCA- Information Technology, Electronics & Communication Engineer, Electronics Telecommunication Engineering, Computer Science and Engineering, Information Science, Computer Science, and Engineering, Software Engineering, Bachelor of Science, or other IT-related degree.
A candidate must have a grade point average of at least 60% in their academic career route.
At the time of interview, the applicant should have any backlogs.
Candidates who apply for the recent job alert must have the necessary skills.
Basic Skills
Networking skills
Programming language skills like Java, Python, etc.
Analytical skills
Communication skills
Time Management and organization skills
Passionate about the learning new technology
Basic knowledge of database/SQL
Automation testing skills- selenium
System Testing skills
If you want to become a java developer, or software engineer. You can join Java Training in Chennai and learn the core concepts such as java coding, framwords, tools, etc.
So, the candidate should have these essential skills because the Cyient salary for freshers depends on their skills. Moreover, the skills merely rely on the role that they tend to obtain. If you choose the technical job, the candidate must be proficient at any one programming skill with good communication.
Now, we shall discuss the interview process in Cyient technology, the application process, and Cyientsalary for freshers.
Interview Process
Online test or general aptitude test: In this round, you can expect questions about English, reading comprehension, synonyms, tenses, vocabulary, etc.
Technical round: In this round, you can expect questions from logical reasoning, analytical thinking, visual reasoning, flow chart for diagram explanations, etc. Further, you need to focus on time and speed, profit and loss, mathematics, etc.
HR round: After completing these two rounds, you will be selected to the third round. In this round, you can expect from your CV.
Application Process
The candidate who intends to apply for Cyient technology can visit the official website http://www.cyient.com/
Click on the career button at the top of the page.
then click on the EXPLORE CAREER PATH
You will be listed with the latest job alert or job openings.
Choose your career file and read out the job description.
Then click on the APPLY and fill out the required details such as Legal Name, address, Email Address, Phone, etc.
Finally, click on the submit button and take out the printout of the application for later use.
Cyient Salary for Freshers
Cyient salary package for freshers ranges from 2.5 to 3 lakhs per year. If you are freshers and intend to begin your career in a technical job, the salary for freshers in Cyient ranges from 2 to 3 lakhs per year. If you tend to choose a non-technical job, then Cyient salary for freshers ranges from 1.5 to 2 lakhs per year. Moreover, focus on acquiring skills and land your career in a high-paying job.
Now, you would have understood Cyient salary for freshers, types of job opportunities, qualification requirements, fundamental skills, and the interview process. So, if you want to begin your career in Cyient, you can take up technical courses to have exposure to vast career opportunities. If you are interested in learning a python course apart from a degree, you can join Python Training in Bangalore and learn the core concepts such as python frameworks , tools, strings, libraries of python, etc.
Recent Post: PHP Developer Salary for Freshers