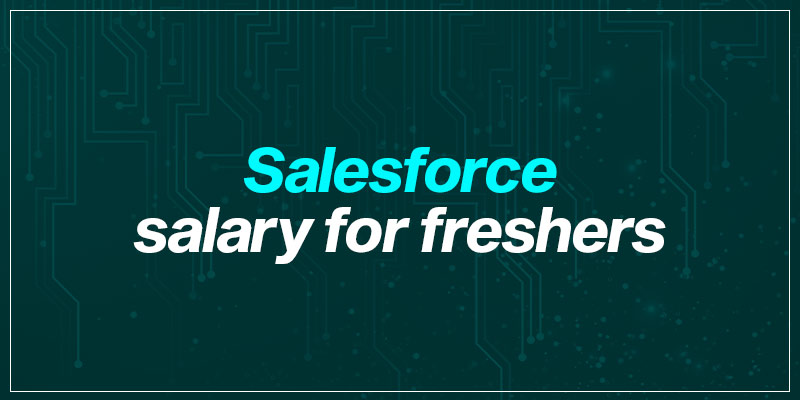 Salesforce is an American-based cloud computing technology that provides software-based services to clients worldwide. Salesforce has networking with customers worldwide and offers the best business development and client satisfaction services. It has its headquarters and offices in various parts of Asia Pacific, Australia, New Zealand, China, India, Bangalore, Gurgaon, Mumbai, Hyderabad, Japan, Korea, United States, Canada, Europe, the Middle East, Africa, and in many geographical locations.
Moreover, Salesforce offers various cloud based services to the customer worldwide. Fresgher who have the intention of landing their career in cloud computing can join Cloud Computing Training in Chennai and learn IaaS, PaaS, SaaS and serverless computing.
Salesforce provides various technology-based services to customers worldwide and helps their businesses to find more advantages and prospects. In this blog, we shall discuss salesforce salary for freshers, types of job opportunities, and why to choose Salesforce? And why do Salesforces have good career prospects for freshers?.
Why do SaleSforces have good career prospects for freshers?
Salesforce provides various job opportunities for freshers to start their careers in their technology. Moreover, they focus on providing multiple job opportunities for freshers. Every year, they have recruited more than 5000+ freshers. Furthermore, they mainly focus on recruiting from the campus placement process. In the previous year, they recruited more than 2000 freshers. Though freshers have wider opportunities, professionals are given equal emphasis. So, both freshers and professionals are equally given importance. If you are freshers, acquiring skills related to the degree would be more beneficial.
Now, we shall discuss salesforce salary for freshers and roles and responsibilities and basic skills required by the Salesforce to hire you.
Types of Job Opportunities
Salesforce Administrator, Salesforce Business Analyst, Salesforce Developer, Salesforce Functional Consultant, Salesforce Platform Manager, Salesforce Solution Architect, Salesforce Technical Architect and Salesforce Project Manager.
Moreover, there are various career opportunities for freshers and professionals. The job opportunities include Network Security Engineer, Senior Engineer, Associate Solution Engineering, Senior Business Strategy Consultant, Program/Senior Program Architect, Delivery Manager, Salesforce Commerce Cloud Technical Architect, Sales Operations Specialist, Program Architect, etc.
Therefore, there are a plethora of job opportunities for freshers and professionals to begin. So, if you are freshers and intend to start your career in a technology-based job, you need to acquire skills like Java, python, c++, etc.
If you want to become a java developer or software developer, you can join Java Training in Chennai at FITA Academy and learn the core concepts of java coding, frameworks, tools, etc.
What is Salesforce?
Customer Relationship Management is managing a potential relationship with the customer—additionally, it is the technology of managing and makinginteractions with clients.
CRM is a leading marketing strategy that blossomed into the world's most crucial cloud business ecosystem, enabling organizations of all sizes to interact with their customers in new ways. By utilizing the most up-to-date developments in digital technology, advertising, service, marketing, analytics, and other areas. You can reach your goals anywhere with everything on the cloud, which has never been feasible before.
Salesforce also offers a variety of services to clients and enterprises worldwide, including:
Salesforce Customer Relationship Management
Salesforce Cloud
Salesforce Extended, and Industrial-based services
Now, we shall discuss the industrial-based services offered by Salesforce.
Salesforce Customer Relationship Management:
Salesforce Development
Salesforce Consulting
Salesforce LWC
Data Migration
Salesforce AppExchange
Salesforce Integration
Salesforce Implementation, etc.
Cloud-Based Services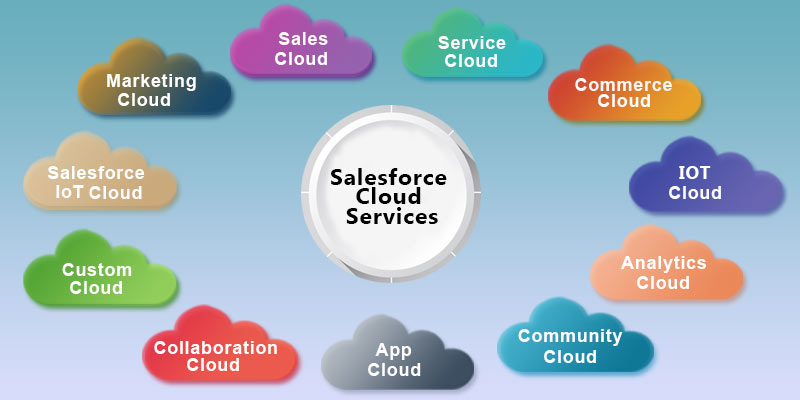 Industrial-Based Services
Geolocation
Manufacturing
Travel
Finance
Healthcare/Medical
Automotive TelecoM
Housing & Real Estate and
Retail
Now, you would have understood the services provided by Salesforce. We shall discuss Salesforce fresher salary, roles and responsibilities for freshers and the interview process in Salesforce.
Now, we shall look at the Salesforce fresher salary structure.
Salesforce Package for Freshers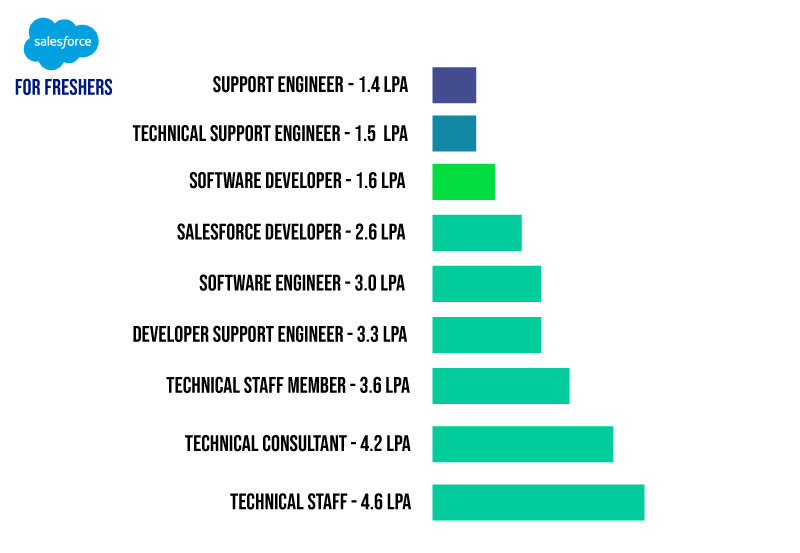 Roles and Responsibilities
QA Analyst
Engage with customer partners to define needs, objectives, and expectations and set and manage them.
Test Project Planning, Test Design, Defect Monitoring, and Test Reports are all examples of requirements analysis.
Provide a rational approach to complicated testing, focusing on test case automation for regression testing.
Applicants must be familiar with Open-source software, processing systems, and integration.
Ensure that test environment QA procedures and processes are followed and that the integrity of the various environments is not jeopardized.
Ensure that QA policies, processes, and documentation standards are followed.
Throughout the testing phase, interact, communicate, and follow up with the development and customer teams.
Applicants must have the ability to work with clients and be meant to satisfy their needs.
Network Security Engineer
Network security policies must be defined and enforced.
Develop and implement security infrastructure networks - Research and develop new security technologies
Vulnerability evaluation and mitigation for network devices
Responding to security incidents in collaboration with other teams inside the firm and externally as needed - Formulating and executing network security management, policies, processes, and standards
Marketing Cloud Developer
Assist customers with the introduction of their Marketing Cloud email campaigns.
Execute the campaign setup process, emphasizing customer categorization, email structures, finalized subscriber list, and deployment timing.
Prepare client data assets for distribution to other members of the team.
As needed, conduct quality assurance checks of settings and content for other employees.
Customer-specific protocols and work instructions for the deployment process should be documented.
Demonstrate interaction skills, creative content and delivery, viewers, queries and filtration, configuration and timetabling detailed list, and test plan preparation and implementation.
Full-Stack Engineer
To design, build, and develop various DE features, work with Project Leaders, Designers, and Technical Leaders.
Test case creation, component, structural, and integration test automation are all ways to improve quality. Quality assurance is not a distinct role because we are a hybrid group.
Object-Oriented Design and Analysis is a skill that you should have.
Programming experience with multiple threads
A database management system design and methodologies knowledge
Being familiar with at least one application framework, such as Spring Boot, should be used, ideally in Java.
Understanding the Agile approach, as well as continuous integration and test automation, is essential.
Working knowledge of test frameworks
It is a significant benefit if you have worked with Kafka, Netty, HTML5, and Javascript before.
If you want to have a comprehensive understanding of the Java programming language, you can join Java Training in Bangalore and equip yourself with the coding skills and become a Java developer or software engineer.
Software Engineer
A software engineer plays an important and prominent role in any IT firm. To be considered for a position as a software engineer at Salesforce, candidates must be have skills and knowledge of : Salesforce, Python, CRM, SQL, Computer Science, Automation, MTS, Scrum, Javascript, Open source, code, computers, Linux, Agile, product management, and others. They must fulfil specific duties and obligations while working at Salesforce.
If you are intending to learn python scripting, you can enrol in Python Training in Bangalore and learn python tools, libraries, strings, and frameworks.
Examine the users requirements.
Create a test code that you may revise and rewrite when needed.
Interact with programmers and designers, and write new software programs.
Examine and find areas that need to be tweaked.
Examine the hardware and software processes of the computer.
Create technical platforms that will allow current applications and products to be integrated.
Create programs or applications and control job scheduling
Create documentation in collaboration with technicians
Identify and fix software issues to keep systems running smoothly.
Project managers, graphic artists, UX designers, other developers, systems analysts, and sales and marketing experts collaborate with other staff members to improve business.
The candidate must have technical knowledge and abilities to learn new technology.
Analyze new technologies regularly by attending online and external courses, reading manuals, and utilizing new apps.
Moreover, if you are interested in learning UI and UX designing, you can join UI UX Training in Bangalore and learn Navigation - Different Types, Sorting Tools, Card sorting and Reverse card sorting.
Moreover, there are multiple job opportunities for freshers and professionals both in the technical and non-technical industries. The job post for freshers merely depends on the degree and skills. If you choose a technical job, you need to acquire skills likeprogramming language and automation testing process ( selenium).
If you want to become a automation tester, you can join Selenium Training in Chennai and learn the core concepts such as Selenium IDE, Selenium WebDriver, Selenium Grid, and TestNG
After the skills, you need to have these basic skills that help you make a unique candidate from applicants.
Basic Skills
Management abilities in an organization
Knowledge of business procedures
Hypertext Markup Language, Cascading Style Sheets, JavaScript, and a scripting language like Java, .NET, or PHP
skill in a database management system
Ability to communicate
Teamwork and leadership abilities
Understanding of the Sales Process
Capacity to learn current information
Organizational Strategy and Project Management
Team working skills
Qualification Criteria
Bachelor of Technology/ Master of Technology/ Master of Technology/Bachelor of Engineering/ MCA- Information Technology, Electronics & Communication Engineer, Electronics Telecommunication Engineering, Computer Science and Engineering, Information Science, Computer Science, and Engineering, Software Engineering, Bachelor of Science, or other IT-related degree.
More than 60 or 56 % in the academic path.
At the time of the interview, the candidate should not have any backlogs
Prospects who apply for the current job alert must have acquired the skill mentioned in the job description.
Job Satisfaction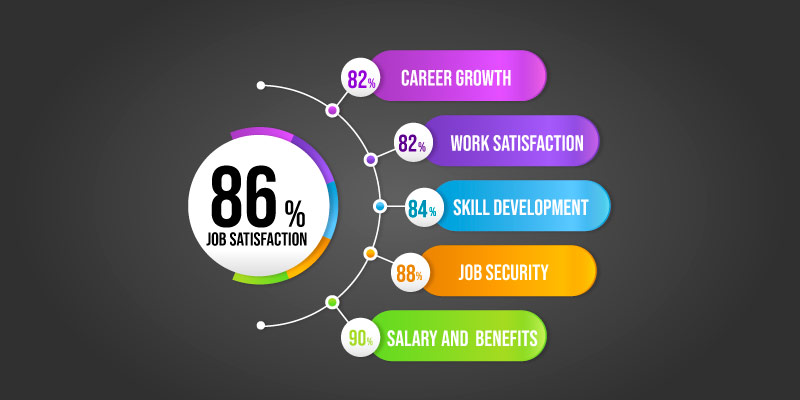 Interview Process
Online round- Before attending this round, you can prepare on the topics such as computing, CRM, Salesforce process, etc.
Technical Interview- In this round, you should focus on the essential topics such as features of Salesforce, the object in Salesforce, App in Salesforce, types of apps utilized in Salesforce, sharing rules, Audit trail in Salesforce, etc.
HR Round- In this round, you can expect questions from your CV.
How to apply
Visit the official website:https://www.salesforce.com
Click on the COMPANY at the top of the page and choose the career options
Then you will be listed with the current job post. Choose your area of interest.
Read out the job description and click on the apply button.
Or, you have the option to choose location-based, country, or technology-based job vacancies.
Full/Part-time jobs are available for freshers and professionals.
Read out the job description and fill in the details like name, email, qualifications, skills, etc.
Finally, click on the apply button and submit it.
Salesforce salary for freshers
The Salesforce package for freshers depends on the qualification, skills and qualifications. If you are freshers, you should have additional certification apart from your degree. The salesforce salary structure merely relies on the skills. If you are freshers, your pay scale will be around 2 to 3 lakhs per year. If you choose the non-technical role, the salesforce package for freshers is approximately 2 to 2.5 lakhs per year.
Now, you have a profound understanding of the interview process, types of job roles, roles and responsibilities, and services offered by Salesforce. So, to explore your career in Salesforce, you need to acquire the skills relevant to your degree. If you are interested in taking PHP course, you can join PHP Training in Chennai, which helps you to have an better understanding of Creating, Managing and Mastering MySQL - MySQL Database Developing Web Applications using PHP, Basics of PHP and Control Structures of PHP.
Recent Post: Cyient Salary for Freshers