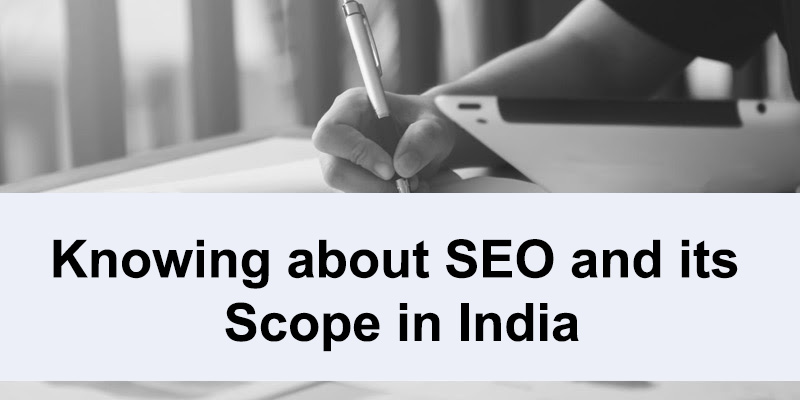 Search Engine Optimization (SEO) comes under the field of Digital Marketing. SEO strategies and techniques are used to improve the website ranking so it has to be performed in a perfect way.
SEO primarily focuses on the search engine results which are referred to as organic search and Google tends its highest consideration in SEO techniques. SEO Training in Chennai is the best option to learn more about SEO techniques and to grow up extensively in the Digital Marketing field. SEO strategies will be explained by professional FITA Academy trainers to make the students as the best SEO analyst.
Skills required for SEO
The expected qualification for an SEO in a company is a diploma course or graduation in Digital Marketing. Moreover, For the majority of cases, you do not need a degree or higher education to work for SEO because it requires a diverse range of skills and can not be specified by conventional tests.
Here are only a few skills which are the prerequisite:
Effective HTML and CSS-Knowledge
A well-written communication skill like Blog comments, Website blogs, Writing emails, etc.
Knowledge of social media like Twitter, Facebook, and LinkedIn
Strong logical and analytical skills
Knowledge of video and photo editing
Knowledge of making reports and presentations
There are various designations offered in the SEO industry and their related tasks are as follows. Here, below listed are some of the job titles and the respective salary range which are common in the SEO world.
SEO Trainee - They are responsible for handling the basic SEO works like creating the meta titles, meta description, posting websites in social bookmarking, directories sites, sharing social media in Off-page optimizations are many of the activities allocated to the job description under the Senior SEO Executive's guidance. The applicant is a fresher who is educated by giving simple SEO assignments and making them understand the hands-on functioning of various fundamental aspects of SEO and its eventual outcomes. The salary package for SEO Trainee or fresher is 10k-15k.
SEO Executive - Some companies assign separate SEO campaigns to an SEO executive. Moreover, they work on both On-page and Off-page optimization of a website which includes writing the Meta tags or editing the Meta tags to improve the ranking. They are required to have good hands-on knowledge of SEO tools, techniques, and web analytics. The salary package for SEO Executive is from 15k-25k. If you are seeking for the SEO Course in Chennai with professional certification then, FITA Academy is the perfect place to acquire Digital Marketing skills from professional SEO analysts.
SEO Analyst - To improve the website ranking, SEO analysts will research the keywords and supply them to the SEO executive to incorporate them on the website. The task includes evaluating or analyzing the SEO executive's work. SEO Analysts create plans, strategy for On-page and off-page SEO, and also work with the Social Media team and Content team. The Salary package for SEO Analyst is from 25k-35k.
SEO Strategist - They develop methods for evaluating company websites and the website of their clients. The collected data is generally scrutinized by SEO strategists with the aid of different SEO tools to create a layout or flowchart of work. This work plan is transmitted to the SEO Analyst who then reviews it and recommends changes if necessary.
SEO Specialist - They are responsible for the SEO results of the customer's website. An SEO specialist understands and formulates the different ideas for a successful SEO. The primary requirement of the SEO specialists in the execution of the SEO plan with subtle adjustments wherever it is possible to achieve the desired result for good SEO.
Scope of SEO in India
According to Times of India, by 2020 and in the coming years, Digital Marketing areas like Search Engine Optimization, Social Media Marketing, and Analytics will generate more than 2 Lakh jobs with the pay range of Rs 5.5-65 Lakh. The scope of SEO in India is very broad and has a very bright future.
India is now the fastest-growing economy and has a bright future in terms of job creation and growth. Companies are now understanding SEO's value for their business and how these experts can play a critical role in making decisions.
If you are a fresher who wants to make a career in Digital Marketing as an SEO, then join SEO Training Institute in Chennai and learn all the SEO strategies. You can join SEO Online Course, at FITA Academy from your home desk with the help of well-experienced tutors.
Recent Post: Important Features Of Dot Net